While poking around on the Lego site today, I spotted some awesome new Marvel and Star Wars sets! Check these out!
Today, I (Rebecca) spotted some new categories on the shop.lego.com site! Lego Art and Lego Brick Sketches are two brand new themes and both have some Disney intellectual property options!
First, let's look at Lego Brick Sketches. This collection features a Storm Trooper and BB-8. These would be too cute in a Star Wars themed bedroom!
Here's the BB-8 one, the set has 171 pieces and is rated for ages 8+. The price is $19.99.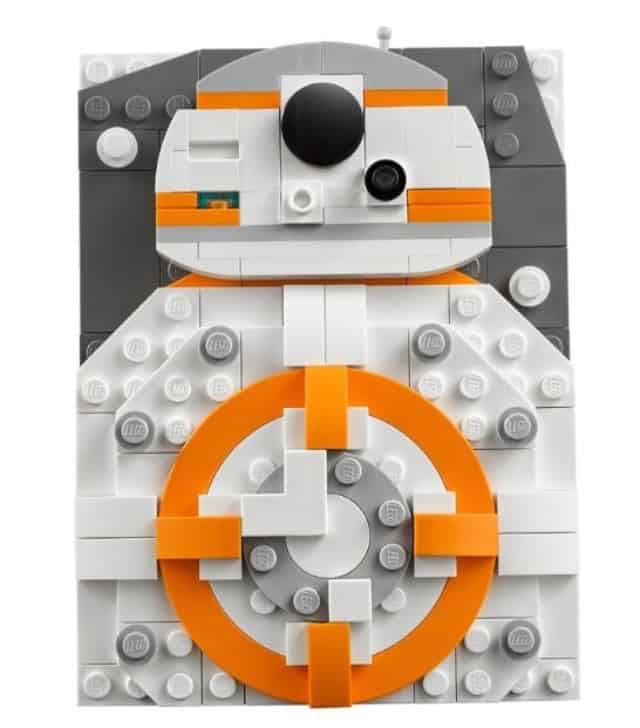 There is also a Storm Trooper option! The Storm Trooper set is also $19.99 and labeled 8+, and the set has 151 pieces!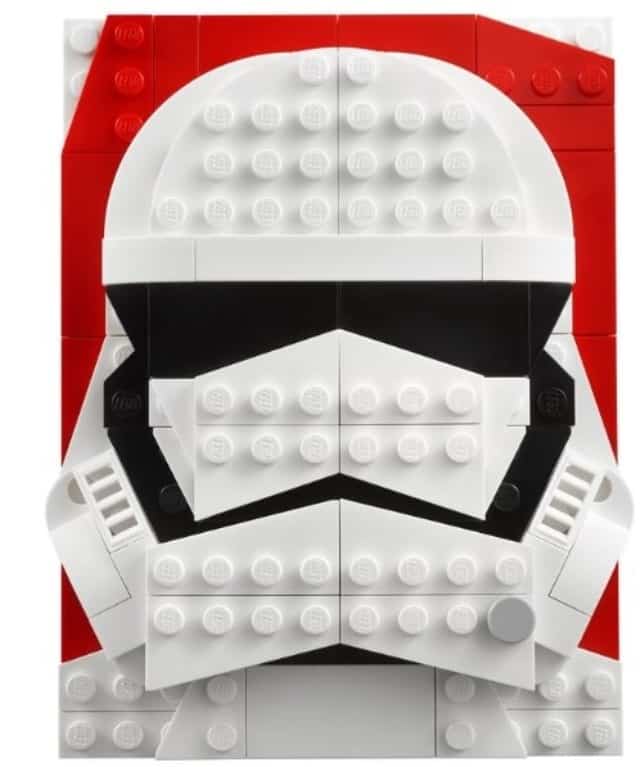 The finished product measures 5 inches by 3 inches, so these sets are a little smaller than a picture frame.
If you're looking for a larger piece, Lego has also announced a Lego Art theme!
The Lego Art theme is a first of its kind, where a customer can buy one set to display a single image of their choice or combine three sets to build a much larger image in the same theme.
First, we will take a look at the Star Wars offering! With one set, you can build Darth Vader, Darth Maul OR Kylo Ren.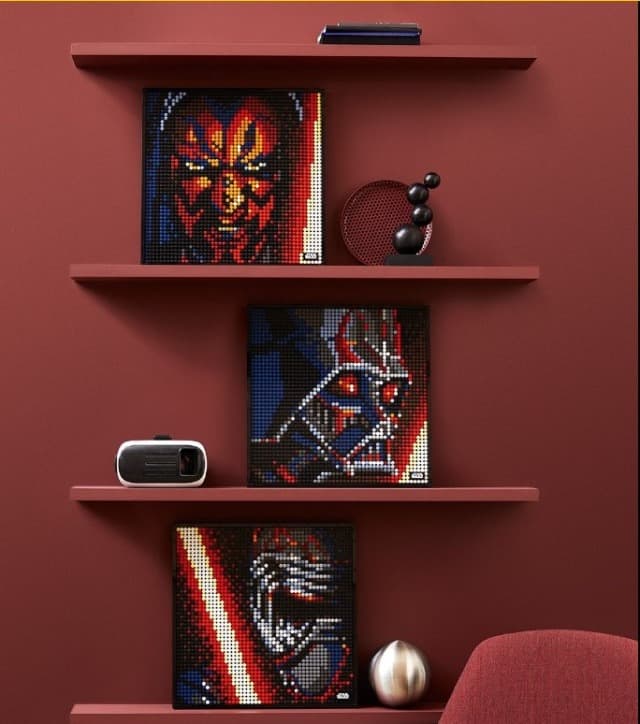 If you prefer, you can combine 3 sets and build one large image of Darth Vader with his red light saber.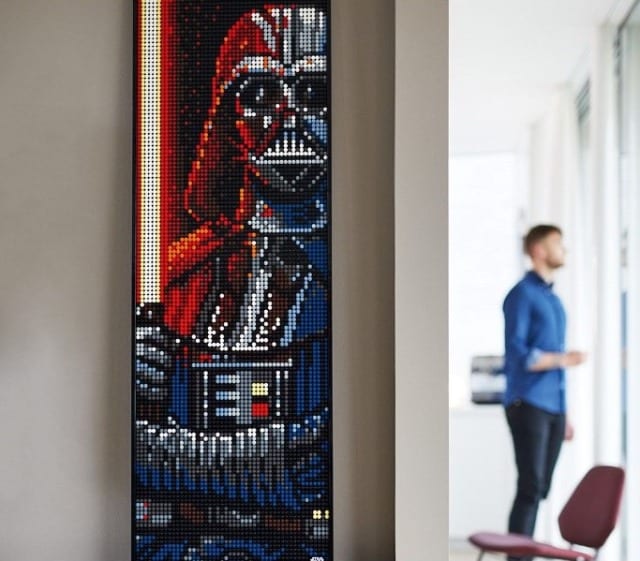 The Lego Art theme also features soundtracks for relaxing to while building. Many adults and kids find building with Lego bricks soothing.
The Lego Art collection also has an amazing Iron Man set! Just like the Star Wars set, you can buy a single set and choose your favorite image to build, or buy three of them and combine them into a larger image!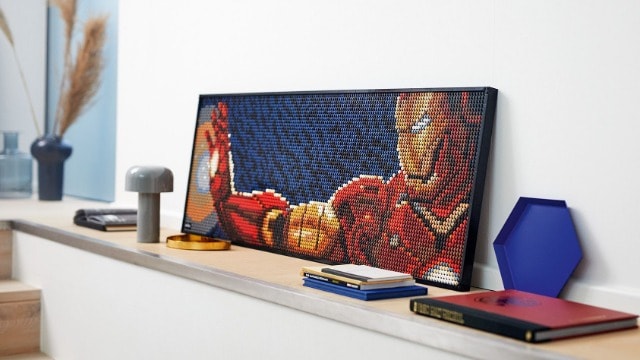 There are three options of poses for the Iron Man set, but all of them are Iron Man.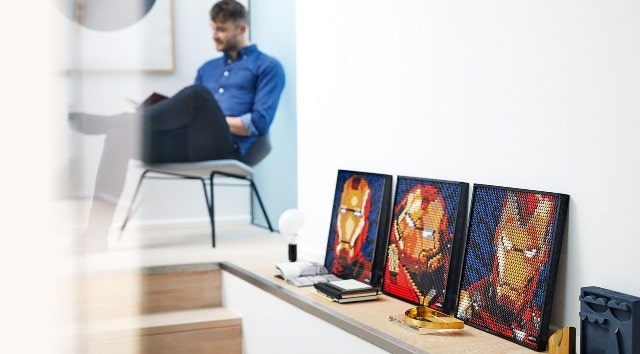 The finished product for a single Lego Art set is 15.5″ square. The art sets have over 3,000 pieces and are labeled age 18+ and cost $119.99 each.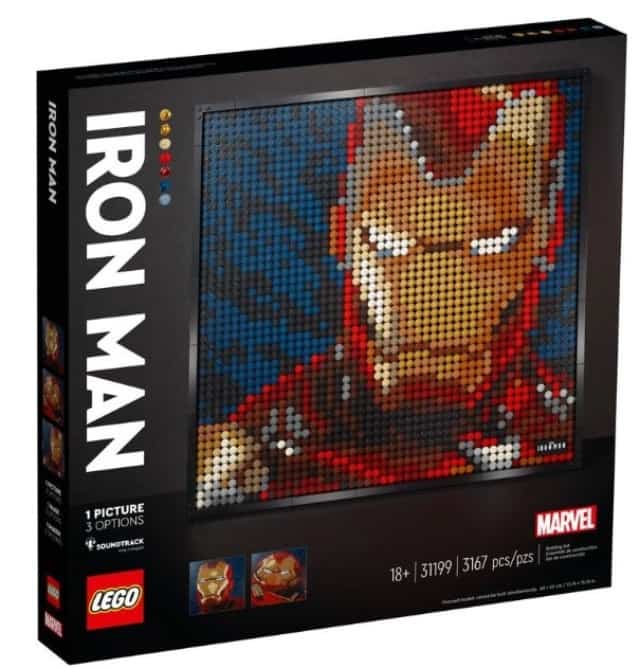 These sets will be released on August 1 along with the buildable Mickey and Minnie set and the Mandolorian and the Child Brick Head I wrote about previously.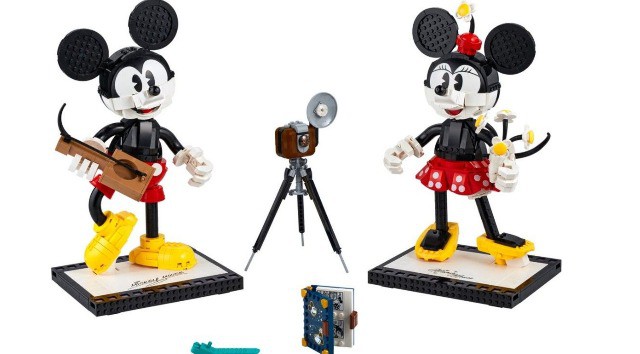 Visiting Disney World soon? Check out my article on unique offerings at the Disney Springs Lego Store.
Be sure to sign up for the free Lego VIP program as the rewards are wonderful and easy to use!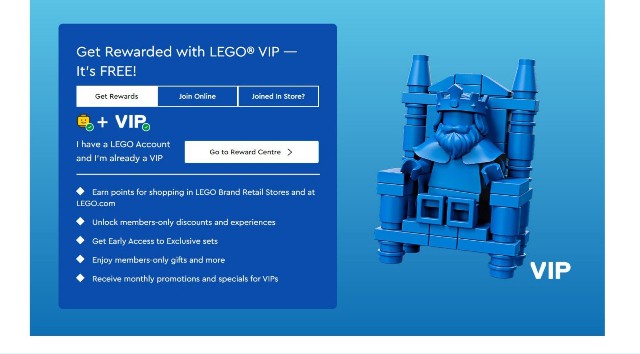 If you're shopping online and fly southwest, start at the Rapid Rewards shopping site to earn 1 point per dollar on Lego.com purchases. See more about earning the Southwest Companion pass here.
What do you think of these new sets? Will you be buying some to add a little Star Wars or Marvel to your home decor? Let us know in the comments on Facebook and in our Facebook group!
-Rebecca W Davis