The first full parade in over 600 days finally returned to Disney World marking a shift towards normalcy (or at least we hope). However, the first full parade to return wasn't actually a full parade. Find out what's missing below.
Very Merriest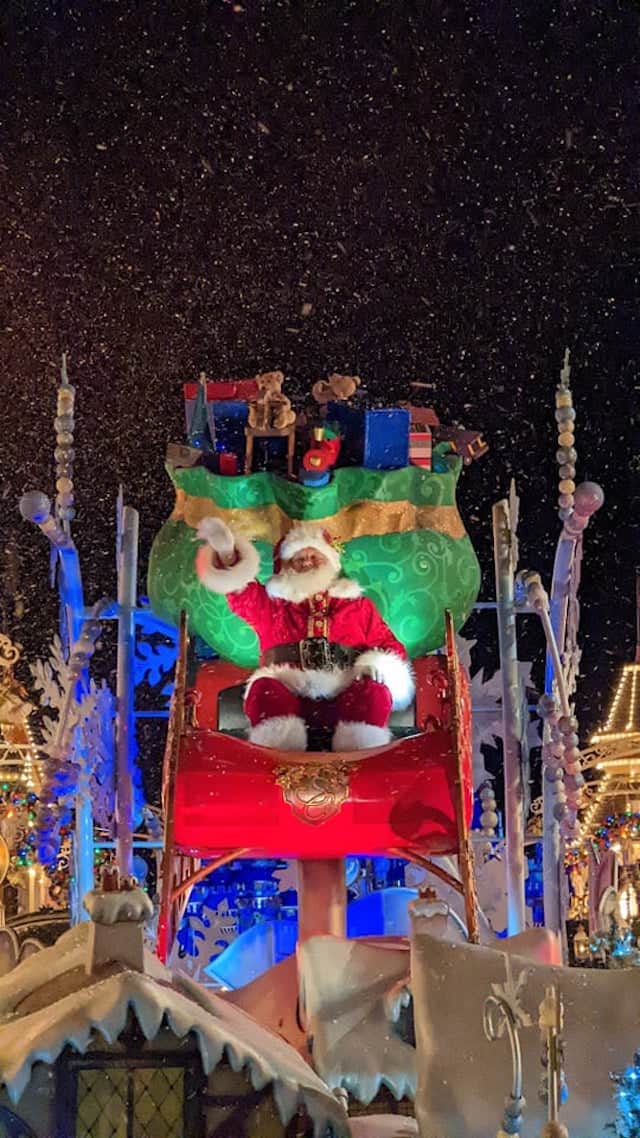 Very Merriest After Hours kicked off last night, November 8! This special ticketed event has many of the same offerings as Mickey's Very Merry Christmas party with a few differences.
Not only will we have the typical After Hours offerings like free snacks and low wait times, but Disney is bringing back many of the holiday offerings we have enjoyed in previous years.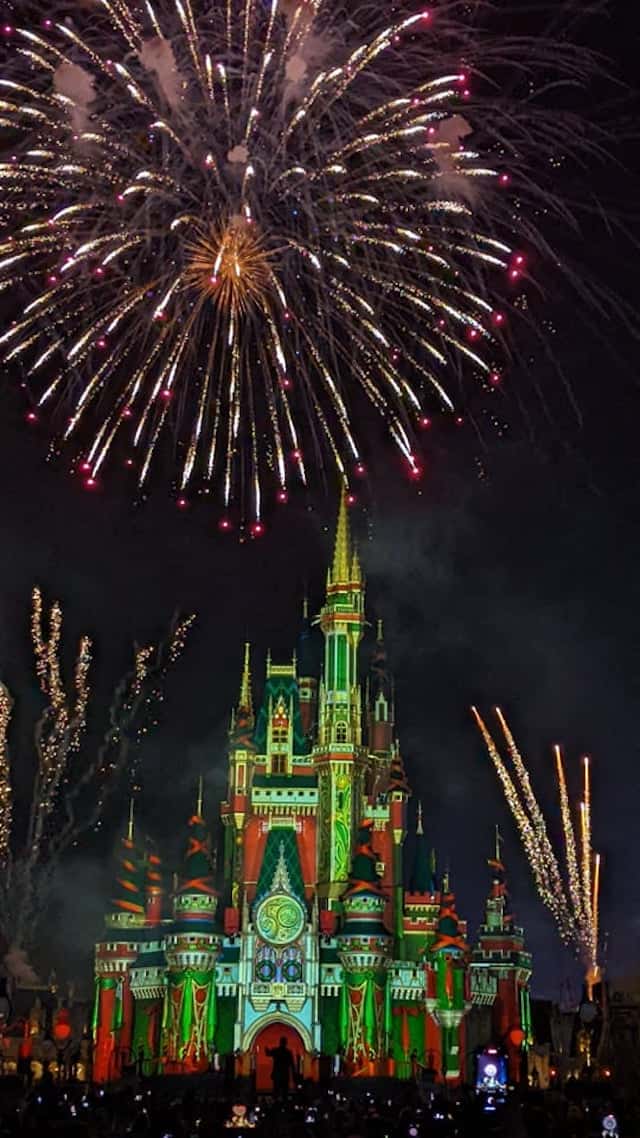 First, we have the return of Minnie's Wonderful Christmastime Fireworks! Minnie Mouse hosts the show as fireworks light up the sky to the tune of our favorite Christmas carols.
We have our first full parade back with the return of Mickey's Once Upon A Christmastime Parade. A brand new stage show will also take place during the event. Unfortunately, the first full parade to return wasn't exactly full.
Mickey's Once Upon a Christmastime Parade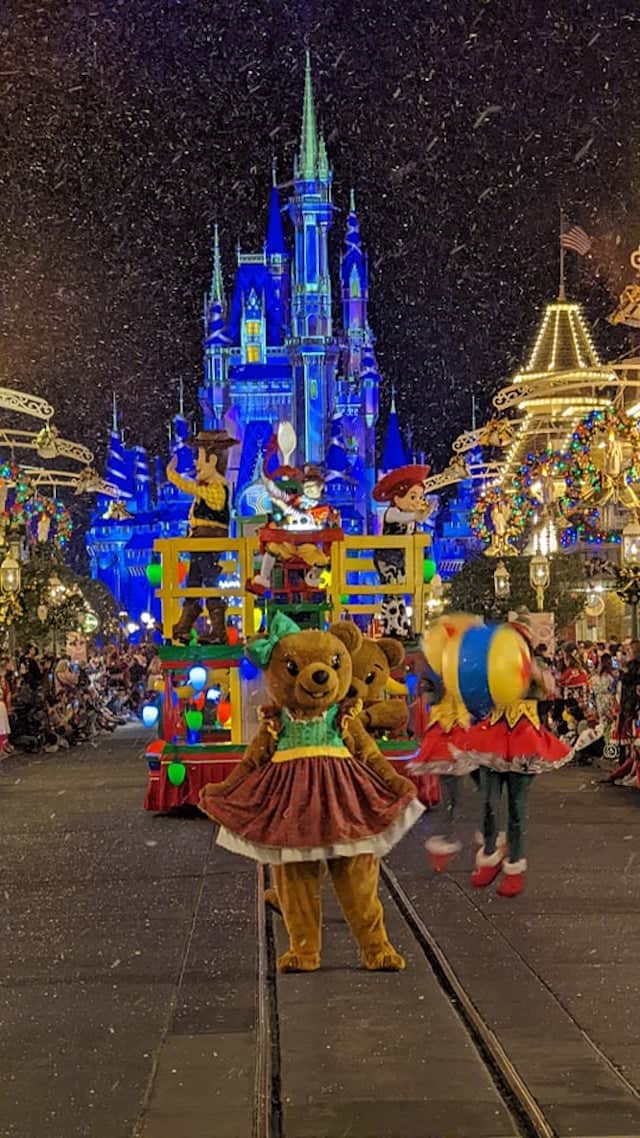 Kenny the Pirate enjoyed the first event last night and got to watch the Mickey's One Upon a Christmastime parade. He noticed that the parade was not as full as it once was and a few things were missing altogether.
A few of the parade floats were missing entirely from the performance. The ballroom dancers, Santa's workshop, and Goofy's gumball machine were all cut from the parade.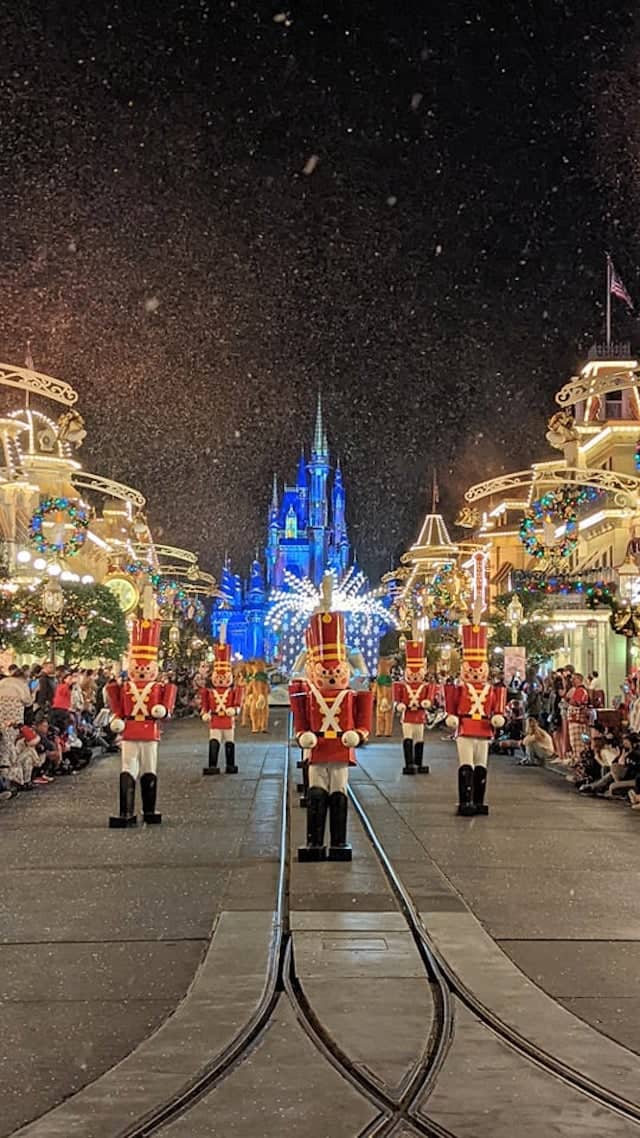 Not only that, but it appears that there were just not as many characters on the floats and in the parade. In the photo above, you can see that there are not as many toy soldiers as in previous years. Not every float was affected by the shortage.
It's unclear if this was a decision Disney made awhile ago or was out of necessity as the event approached. We still appreciate the wonderful Cast Members and performers who make events like these so special.
Thoughts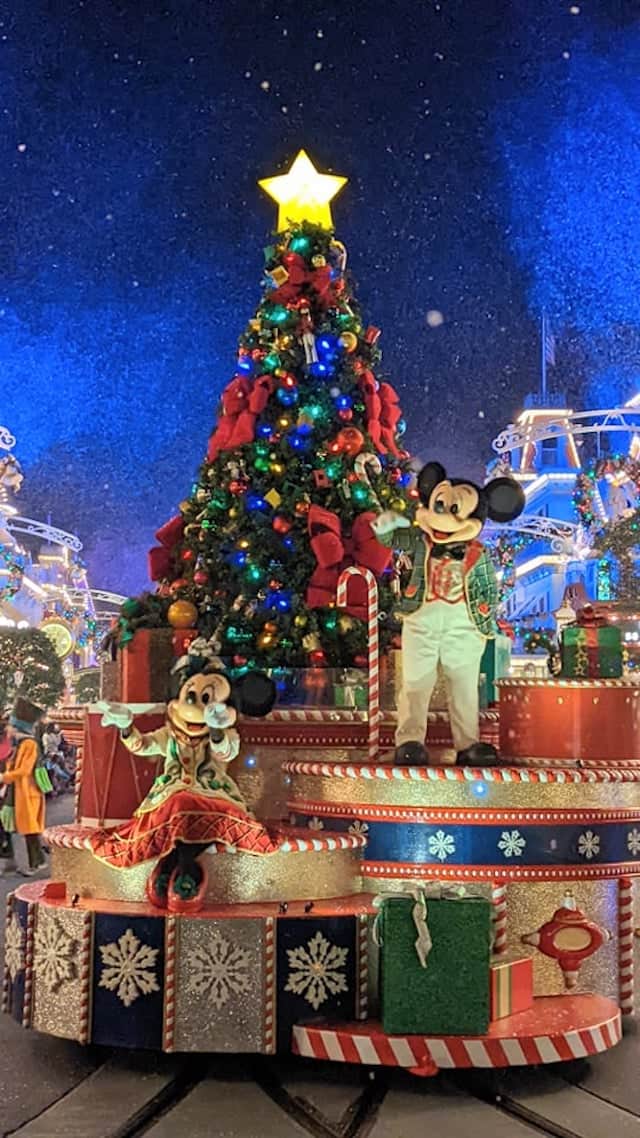 We are so excited that the parade is back and hopefully marks the start of other parades (Festival of Fantasy and Main Street Electrical Parade is on my wish list!) returning. However, for many Guests who have seen this parade over and over, it may not seem like the same one at all.
On the other side, casual Guests and first-time visitors will know no different. But, for now, parades are back at Disney World and it's still magical!
What do you think of the missing floats and performers? Do you have tickets for Very Merriest this season? Join the conversation in the comments below and on Facebook.