Walt Disney World is a magical place for sure! Have you ever experienced Disney after dark? Here are 6 magical reasons why you should experience Disney at night. Which of these is your favorite?
Nighttime entertainment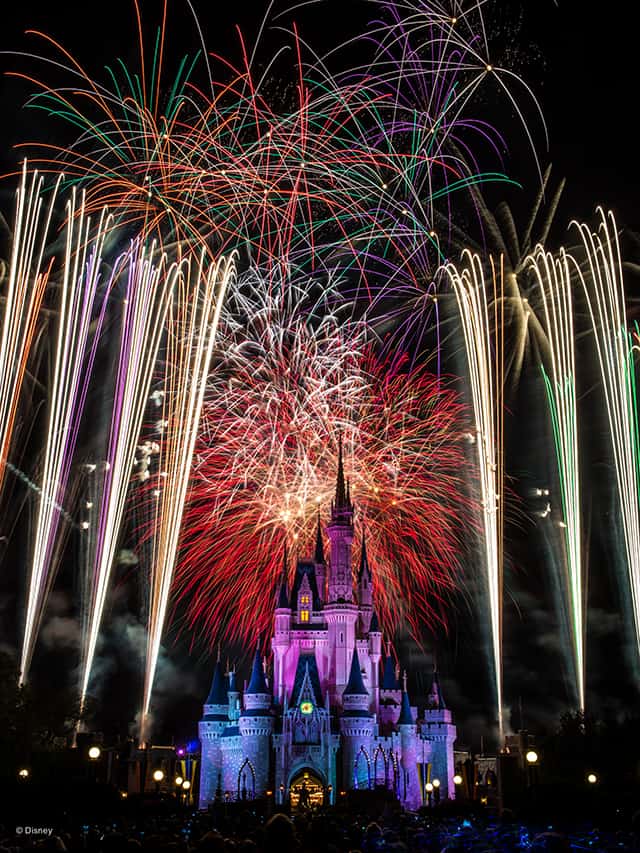 Disney World has some pretty spectacular entertainment that happens after dark.
Disney Enchantment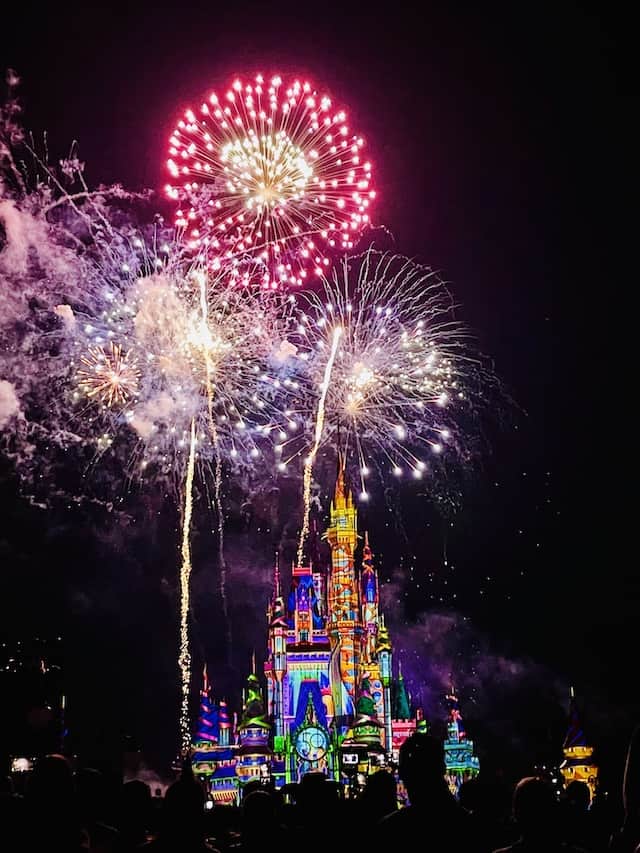 Magic Kingdom's newest nighttime spectacular, Disney Enchantment, debuted October 1, 2021: the 50th anniversary of Walt Disney World.
In 'Disney Enchantment', you're inspired to believe in magic, with captivating Disney music, enhanced lighting, and immersive projection effects that extend- for the first time- from Cinderella Castle down Main Street, USA. This one-of-a-kind show features characters, moments and music from dozens of Disney and Pixar animated films. It takes you beyond the ordinary to a land of magic, where we're swept up in a world of wonder filled with friendship, love and fun. Through it all we'll discover we only have to look within to find the power to believe and make dreams come true, because the magic was inside us all along!

Disney Parks Blog
For obvious reasons, this show has to be held after dark. Although it isn't as fantastic as its predecessor, Happily Ever After, we still think this is one that is not to be missed!
Harmonious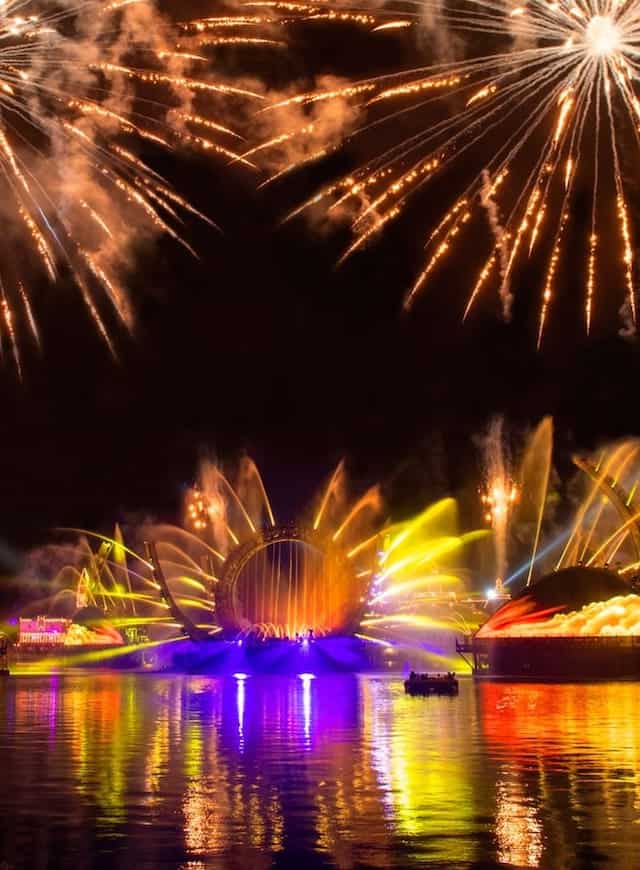 Harmonious is the all new nighttime spectacular at EPCOT. This marvelous new show debuted just in time to celebrate the 50th anniversary of Walt Disney World.
The "Harmonious" show features our shared humanity and celebrates EPCOT through a global lens. Over the years, global cultures have been the inspiration for Disney films and music and it is very much present in Epcot. Harmonious will blow you away, and it most definitely worth staying up late for!
Electric Water Pageant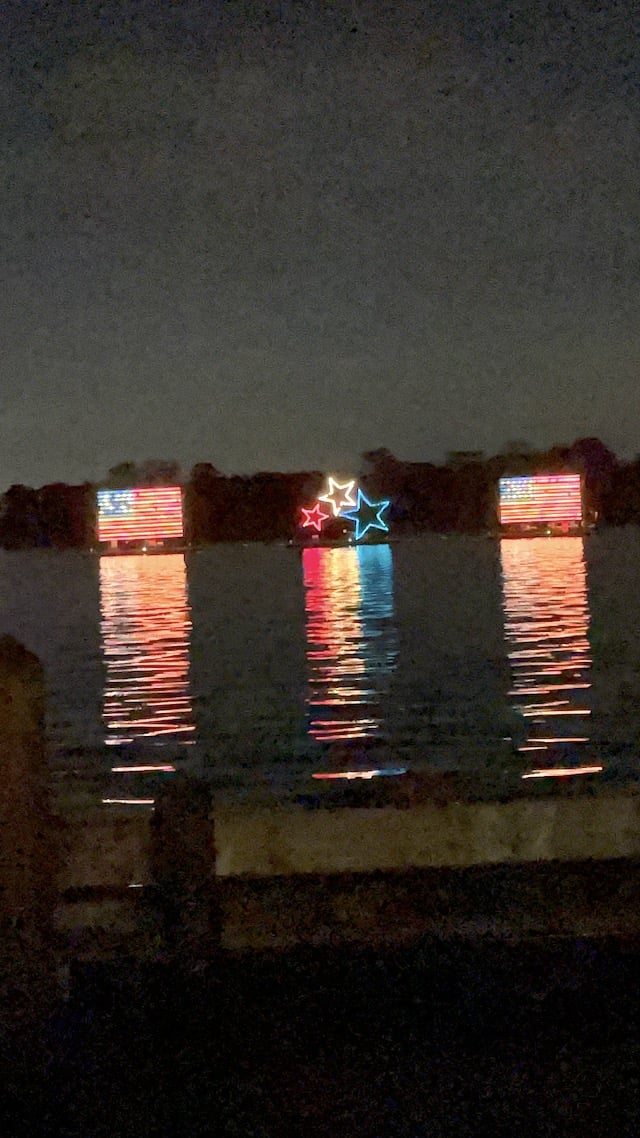 Floating along in the Seven Seas Lagoon, the Electric Water Pageant is a sight to be seen!
A green sea monster leads the water procession while a variety of water animals follow to a medley of songs. You can see and hear this show from all around the Seven Seas Lagoon and Bay Lake area.
If you're lucky, you'll catch this fantastic water parade while leaving Magic Kingdom for the night! It is such a fun way to end your magical day!
Tree of Life awakenings
Animal Kingdom's Tree of Life comes alive at night in the most beautiful way. Flickering fireflies appear and stir to life the animal spirits in this massive tree's trunk. This projection mapping takes you on a journey following several animals and is accompanied by a beautiful soundtrack.
Tree of Life Awakenings begin after dark and occurs approximately every 10 minutes until Animal Kingdom closes.
Lower wait times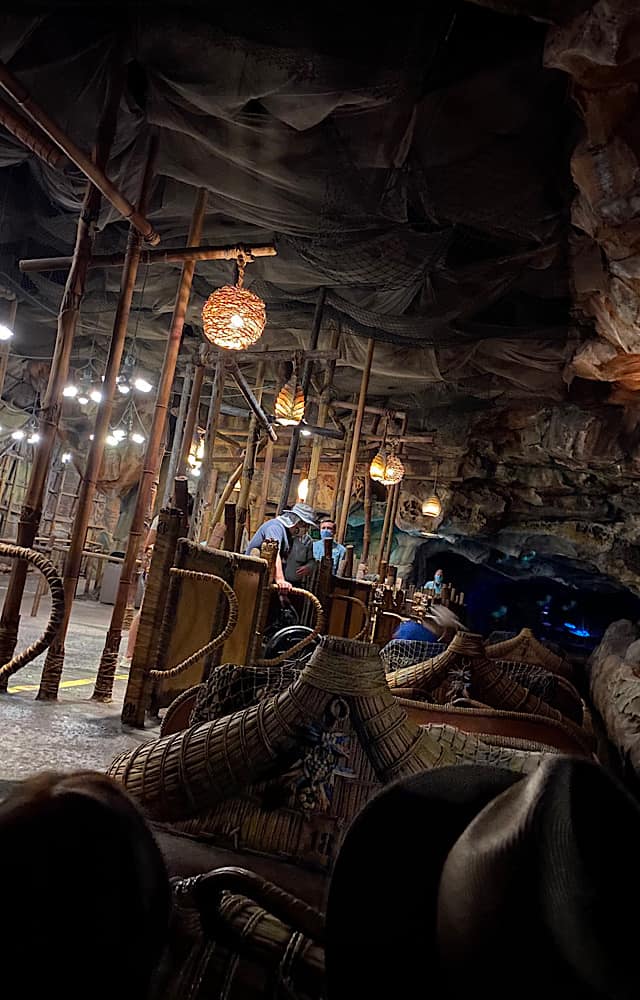 Crowds are much lighter as you get into the evenings, making many popular attractions a "walk on!" You can definitely hit several popular rides as the crowds die down the later into the evening it gets. The best part? As long as you are in line before the Park officially closes Cast Members will let you ride even if the Park is closed.
Say Magic Kingdom closes at 10:00 pm, and you get into line at 9:59. You'll still get to ride, no matter how long the wait is! And speaking of waits, we've found posted wait times are often inflated at night. You may see a posted wait of 50 minutes, but in reality, you'll likely probably wait 20 minutes. So enjoy the lighter crowds and hit up your favorite attractions!
A bioluminescent forest
Disney's Animal Kingdom hosts Pandora-The World of Avatar. It is a visually stunning section of Animal Kingdom during the day, but at night, this land truly comes alive!
If you haven't experienced it at night, I can tell you that you are missing out.  Pandora comes alive at night. It glows!  The ground is bioluminescent.  The plants, flowers, and rocks glow.  It is absolutely gorgeous. Unfortunately, pictures cannot capture the magnificent beauty of Pandora at night, so it's definitely something you have to see in person to experience!
Be sure to plan ahead if you hope to experience this bioluminescent forest at night! Check Character Locator for the current operating hours of the Parks because Animal Kingdom often closes early!
Kiss Goodnight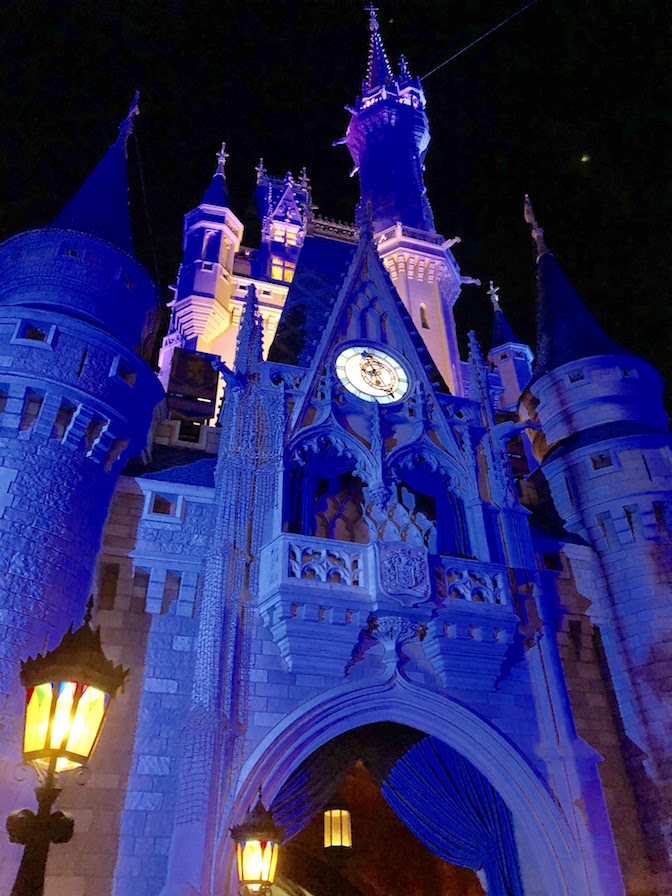 Magic Kingdom's Kiss Goodnight is such a special moment! Instead of announcing the Park is closing, Magic Kingdom gives Guests one last bit of magic as they send them off into the evening. About 30 minutes before closing, the Castle gives us a "kiss goodnight."
The Castle first becomes dark, and then begins twinkling. The music to "When You Wish Upon a Star" begins playing, and the Castle becomes illuminated in the most beautiful colors. It is worth sticking around until park closing to catch this beautiful bit of magic!
Empty parks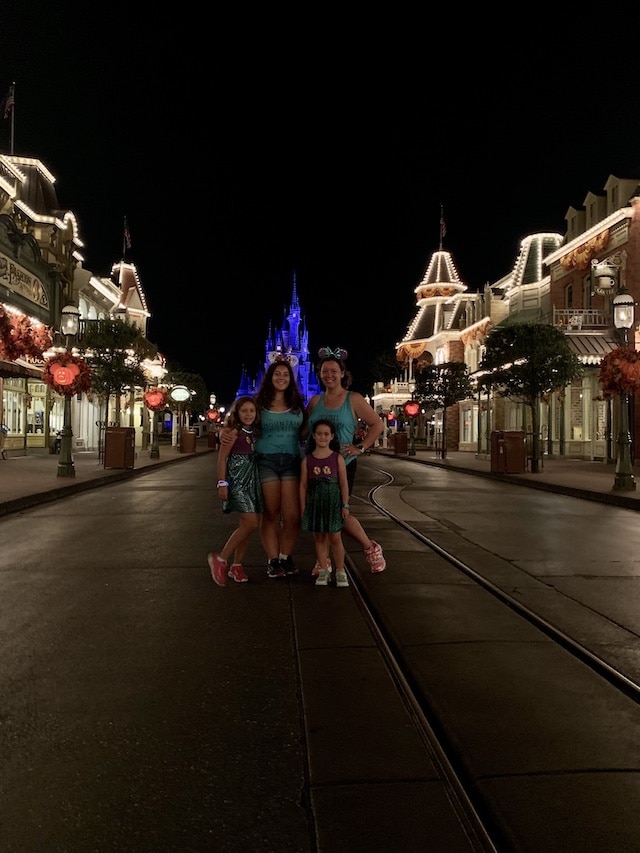 The empty Parks at night make for some fantastic photo opportunities. Who doesn't want that coveted family photo in front of Cinderella Castle lit up with the Kiss Goodnight without thousands of people in the background?
Walt Disney World's Theme Parks are incredibly gorgeous, and make such beautiful photo spots. But nothing ruins your picture more than a few thousand of your "closest friends" in the background!
All four Theme Parks are beautifully illuminated at night, making for some fantastic photo backgrounds. If you're visiting during the 50th anniversary celebration, you're in for a beautiful treat! All four Theme Parks will have magical transformations to their icons. Each will be decorated with special nighttime illumination, making for some fantastic photos.
New ride experiences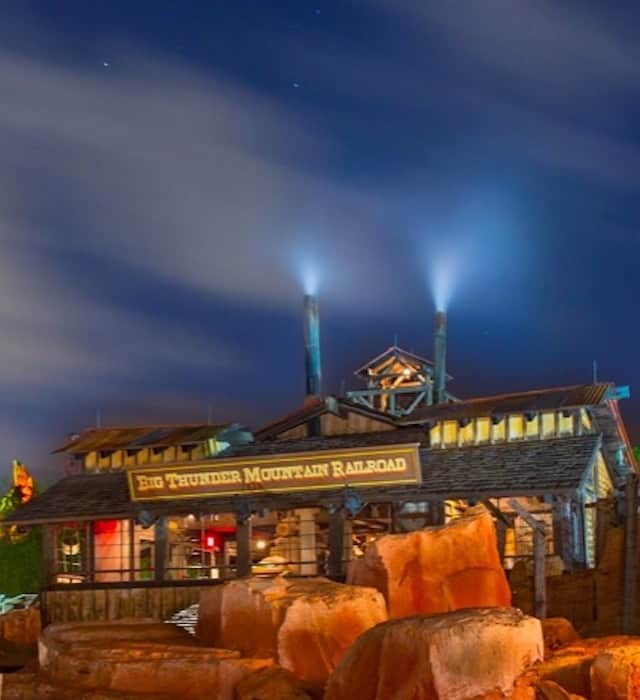 Have you ever ridden Big Thunder Mountain Railroad at night? Would you believe me if I told you this iconic ride is even more fun at night? I don't know why, but it really is! Riding your favorite attraction at night makes for a completely different experience!
Maybe the dark is a little more thrilling, or maybe it's just that the lines are short and you can ride over and over again? Either way, try your favorite rides at night. It's a whole new world!
If you aren't into thrill rides, try Tomorrowland Transit Authority PeopleMover at night. You'll have a magnificent view of Tomorrowland illuminated! And for a really spectacular view, check out Cinderella Castle at night from the PeopleMover. There is really nothing quite like it!
Disney After Dark
There you have it, 6 magical reasons Disney is worth staying up late for! Which is your favorite reason? If you're more of a morning person, check out our favorite reasons to wake up early at Disney.
Share your favorite Disney after dark experiences with us on Kenny the Pirate's Facebook page, or join our crew and continue the discussion!