You might think vacations are for hitting the snooze button and enjoying some quiet leisure time in the morning. If you're planning to approach Walt Disney World that way, you're really missing out. Check out these 5 reasons why you should wake up early on your Disney vacation.
Rope Drop
Disney World is a busy place with so much to see and do! If you're thinking you can go on a trip to Disney sleep in each day, you are missing out on a "whole new world" at Disney.
One of the biggest mistakes made by Disney newbies is sleeping in. But seriously, this is not the place for a late morning wake up! Arriving for "rope drop," or park opening is the absolute best strategy for touring Disney. Here's why.
Mickey waffles!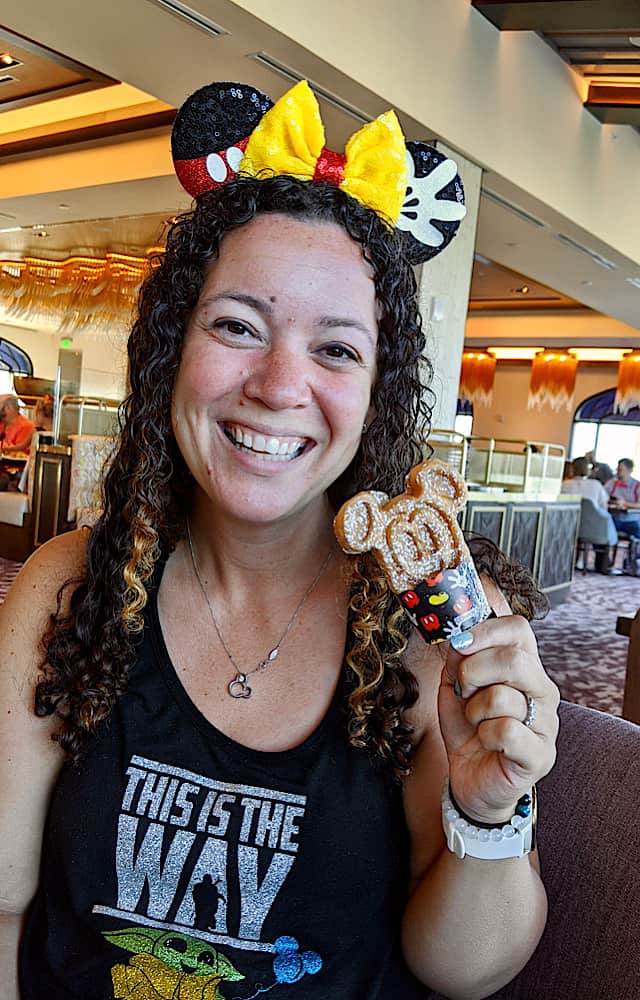 Who doesn't love Mickey waffles? Seriously, eating a Mickey waffle is the only way to start my day in Disney World! I love that when you stay on property, you can find these Mickey shaped masterpieces in most Quick Service restaurants at the hotels.
Or, you can take your time at a nice Table Service restaurant and enjoy your waffles! Topolino's Terrace even has Minnie waffles! Minnie Mouse told me she makes them herself there each morning.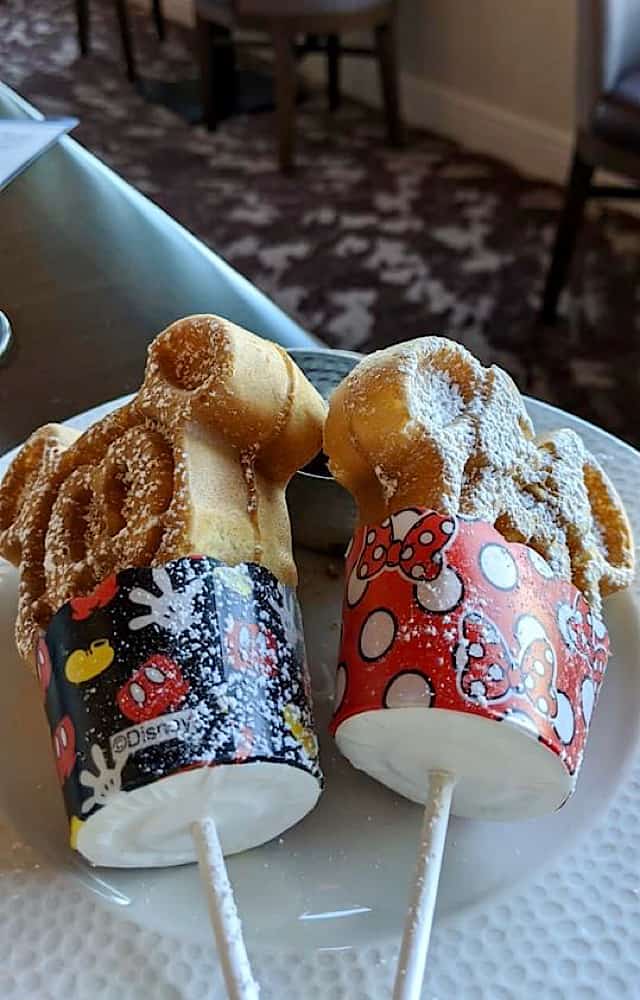 Even if you don't like Mickey waffles (is there anyone who really doesn't like them though?), Disney has a variety of great breakfast options, from snacks and Quick Service restaurants to table service and character dining.
What a fun way to start your day! Which will you chose?
Less crowds
Disney is a crowded place, and it's only getting more crowded. You can avoid huge crowds in Disney World simply by arriving just before park opening, at Rope Drop.
It starts with transportation. Whether you are taking the bus, monorail, skyliner, or a water taxi, the transportation is much less crowded in first thing in the morning. The lines to get through the park entrance and security look long, but you'll walk right through them. Disney is very efficient at moving Guests through. There are less Guests to get through these lines in the morning.
This strategy works incredibly well, and you can can get much of what you want to accomplish done in the first few hours of your day!
Weather is more comfortable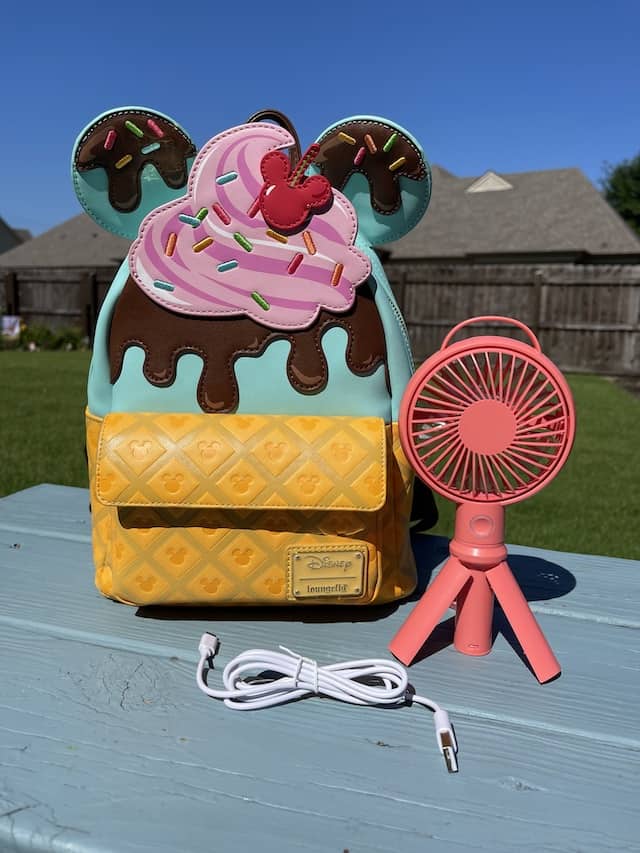 Florida is hot! There is nothing like the heat down there. You may think you're prepared, but chances are, you aren't! There is nothing worse than feeling like a hot pocket after a few hours of Disney in the hot sun.
Hitting the Parks first thing in the morning is a great way to beat the intense Florida heat. The Parks are much cooler first thing in the morning, and you won't yet be drained from the sun. You will be able to get so much done in the first few hours before it gets really hot!
Seasoned Disney travelers know that it's best to get out of the Parks around mid-afternoon when the sun gets particularly strong. You won't mind leaving the Parks to take a break from the heat when you've already gotten so much done by arriving at Rope Drop!
Empty parks=outstanding photo opportunities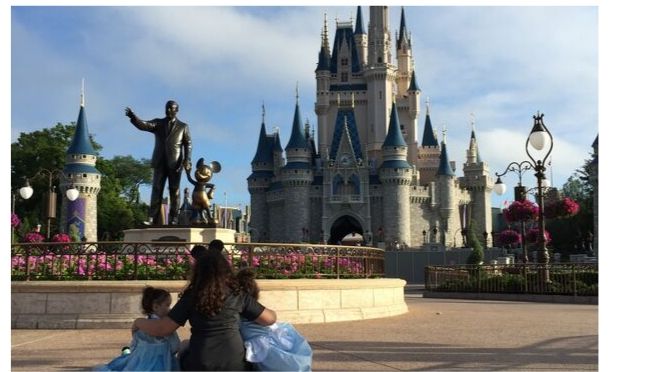 The empty Parks in the morning make for some fantastic photo opportunities. Who doesn't want that coveted family photo in front of Cinderella Castle without thousands of people in the background?
Walt Disney World's theme parks are incredibly gorgeous and make such beautiful photo spots. But, nothing ruins your picture more than a few thousand of your "closest friends" in the background!
Arriving at Rope Drop offers you endless opportunities for the perfect photo in each of the Disney Parks! In Magic Kingdom, you'll want to head straight up Main Street for a picture with Cinderella Castle in the background.
Pirate Tip: Head past the Photopass photographers you spot along the way and get as close to the castle as you can. You'll find less people right in front of the castle, offering you a better chance at that perfect picture!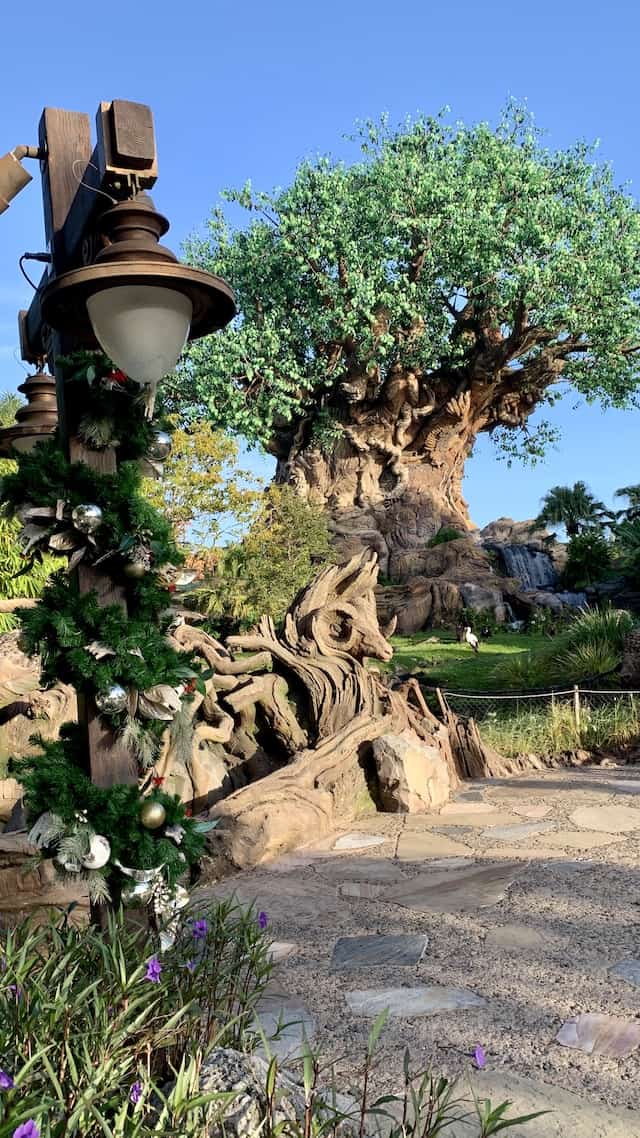 In Animal Kingdom, follow the same advice for the Tree of Life! The closer you get to the tree, the less people you will have in your background.
Epcot's Spaceship Earth makes for a fun photo background. This structure is so massive, you can get your photo in front of it from several points around Epcot! Getting there are Rope Drop allows you to get a picture without massive crowds behind it.
Star Wars fans will want to head to Hollywood Studios' Galaxy's Edge for their empty park photos! There are so many cool places to get the pictures you want, but we love to head for the Millennium Falcon!
Walk on rides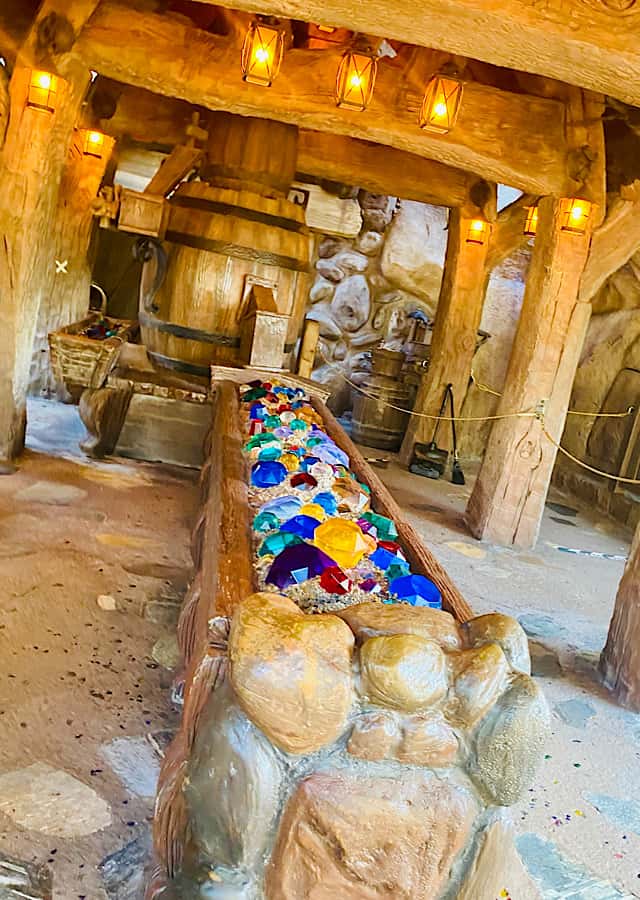 Probably the most important reason you should arrive to the Parks for Rope Drop is that you can literally walk right on your favorite rides. Whether those rides are headlines like Avatar-Flight of Passage or super popular nostalgic rides like Peter Pan's Flight, all rides will be a "walk on" right at Park opening.
If you arrive just after Rope Drop, these rides are likely to already see an hour wait (or sometimes more!). Being among the first in the Park puts you in a unique position to ride the super popular rides with little to no wait. And let's be real, who wants to spend two hours of their day waiting to ride Slinky Dog Dash?
That is most definitely worth the early alarm! However, if sleeping is more your speed, nighttime can also be a wonderful time to visit. Be on the look out for that article soon!
What's your favorite reason to wake up early in Disney World? Let us know on Kenny the Pirate's Facebook page, or join our crew and continue the discussion!