Disney World's Magic Kingdom is the most visited theme park in the world. The flagship Disney theme park is currently celebrating its 50th Anniversary. How would you rank the "lands" in the park? Let me know if you agree with my rankings.
Ranking the "Lands"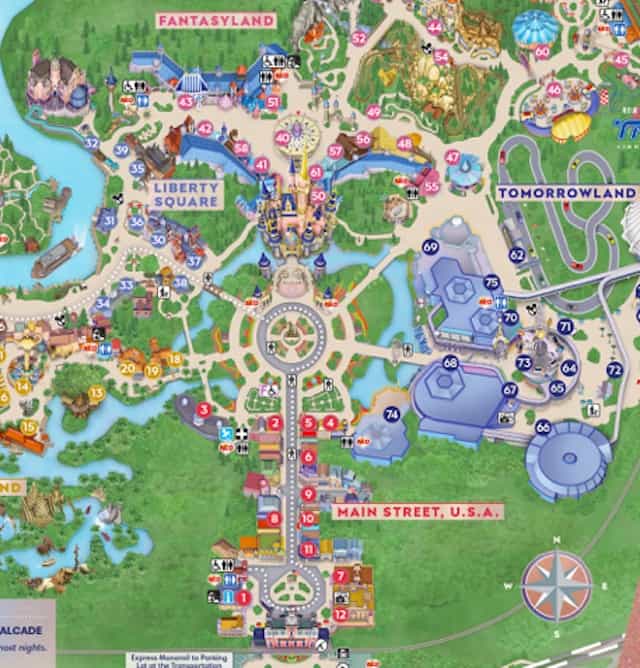 Disneyland was the first Disney park to utilize the "hub and spoke" design. The park has a central hub with various lands arranged around it as spokes. This simplistic design has been a common arrangement throughout many Disney Parks around the world. The design has also been utilized by other theme park companies.
When guests enter Disney World's Magic Kingdom, they travel down Main Street, U.S.A. just like at Disneyland. From there the park uses the hub and spoke design where guests can easily connect to each of the 5 main lands: Fantasyland, Tomorrowland, Liberty Square, Frontierland, and Adventureland.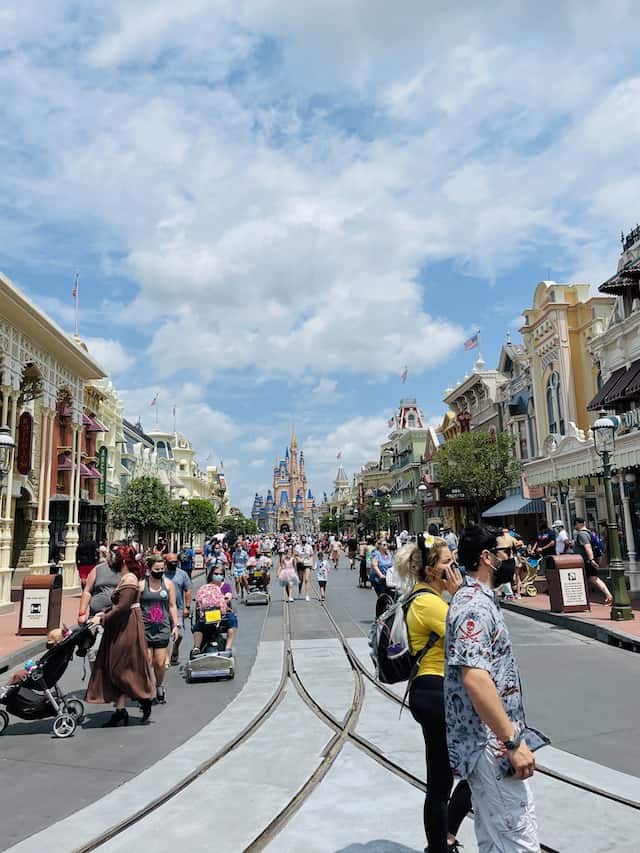 With the popularity of the Magic Kingdom and with the park celebrating its 50th anniversary, I (Joe) thought it might be fun to rank the lands according to their attractions. Each themed land is unique, and offers its own amazing experiences for guests. It is important to note that in ranking these lands I am not putting down any of the lands. This is a "best of the best" comparison in the world's most popular theme park.
For this rankings post I took into account the quality of the attractions, depth of attractions in the land, and how they fit into and enhance the theming of the land. In addition, I provided an underrated attraction for each land that might fly under the radar for most guests.
#5 Liberty Square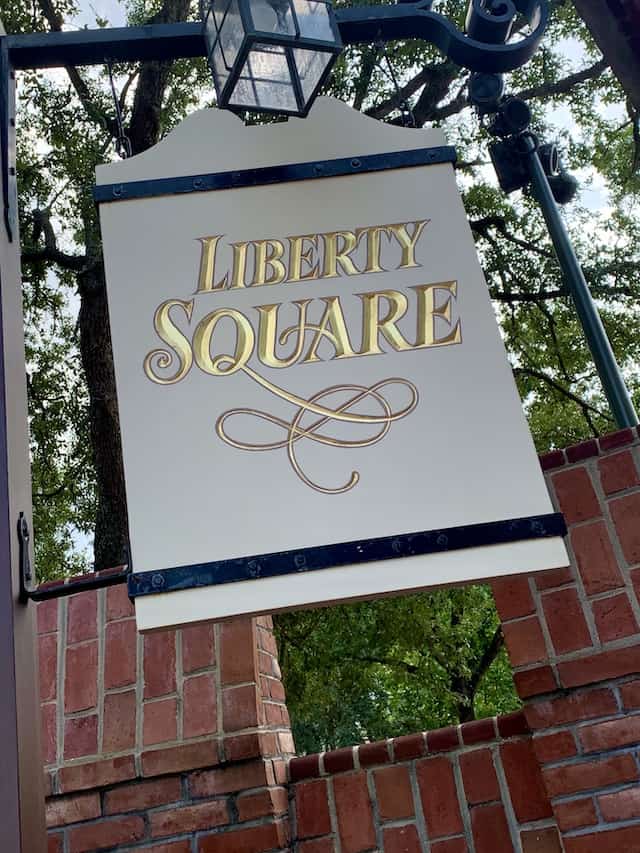 Liberty Square transports guests back to colonial America. Found in between Frontierland and Fantasyland, Liberty Square was originally planned as part of an expansion for Disneyland. Liberty Square was specially built for the Magic Kingdom when the Disneyland plans fell through.
As I mentioned in the beginning, there is nothing that I dislike about Liberty Square in ranking it #5. But, I had to start somewhere. The land's theming is great, and Liberty Square features one of the best (maybe THE best?) all-time rides in Disney history: Haunted Mansion.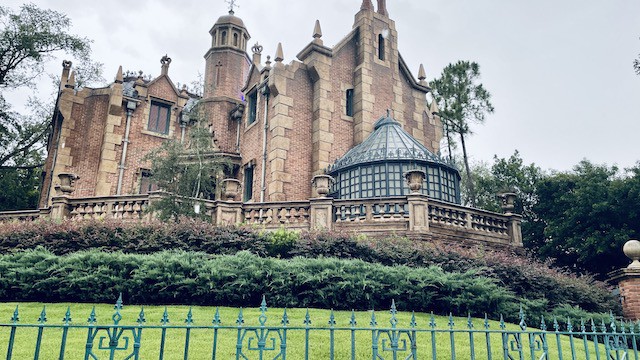 The Haunted Mansion's California version fits better in Disneyland's New Orleans Square (19th century architecture) as compared to Magic Kingdom's Liberty Square, but I will admit I'm being a bit picky with that. The depth of attractions, however, is relatively low with the Liberty Square Riverboat and Hall of Presidents rounding out the list.
Liberty Square Underrated Attraction: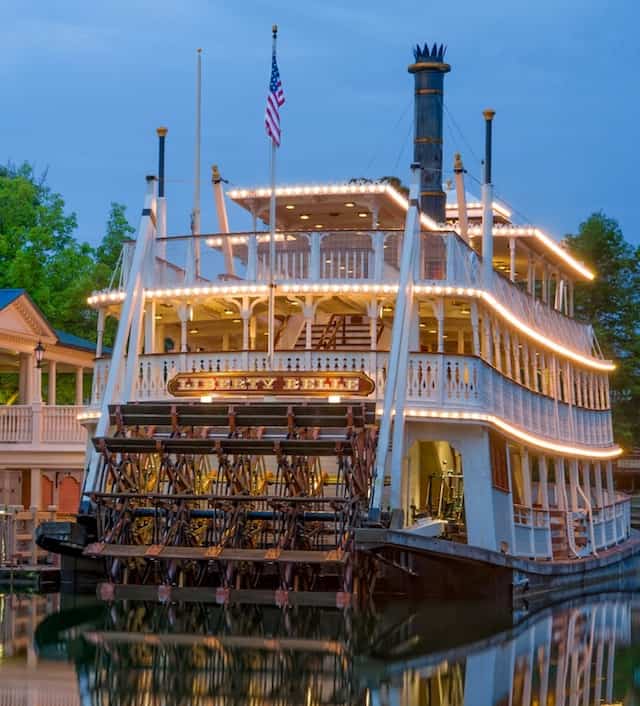 The Liberty Square Riverboat is a nice attraction if you are looking for a change of pace, especially during busy days. Departing roughly every half hour, the boat ride through the "Rivers of America" offers an interesting perspective of Liberty Square, Frontierland, and Tom Sawyer Island.
#4 Adventureland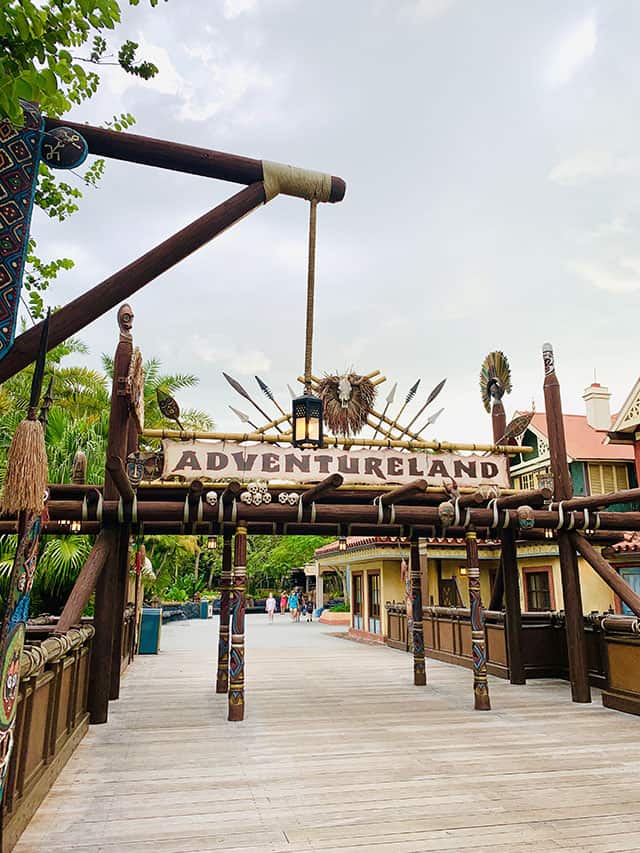 Coming in at #4 in my rankings of Magic Kingdom lands is Adventureland. My guess is this might be a little low compared to most readers. Personally, the theming in Adventureland is my favorite. It blends together so many styles including Victorian-era, Middle Eastern bazaar, Spanish Main, and Polynesian tiki huts. However, in conjunction with its attractions I think the land comes in a little bit behind the other top lands.
The strongest part of Adventureland is the classic Pirates of the Caribbean and is always a must-do ride. Another favorite is Jungle Cruise. While it is another solid classic (with amazing puns), the often longer waits for the ride don't match the experience in my opinion. I'll reserve judgement on the newly reimagined ride until I experience it next month.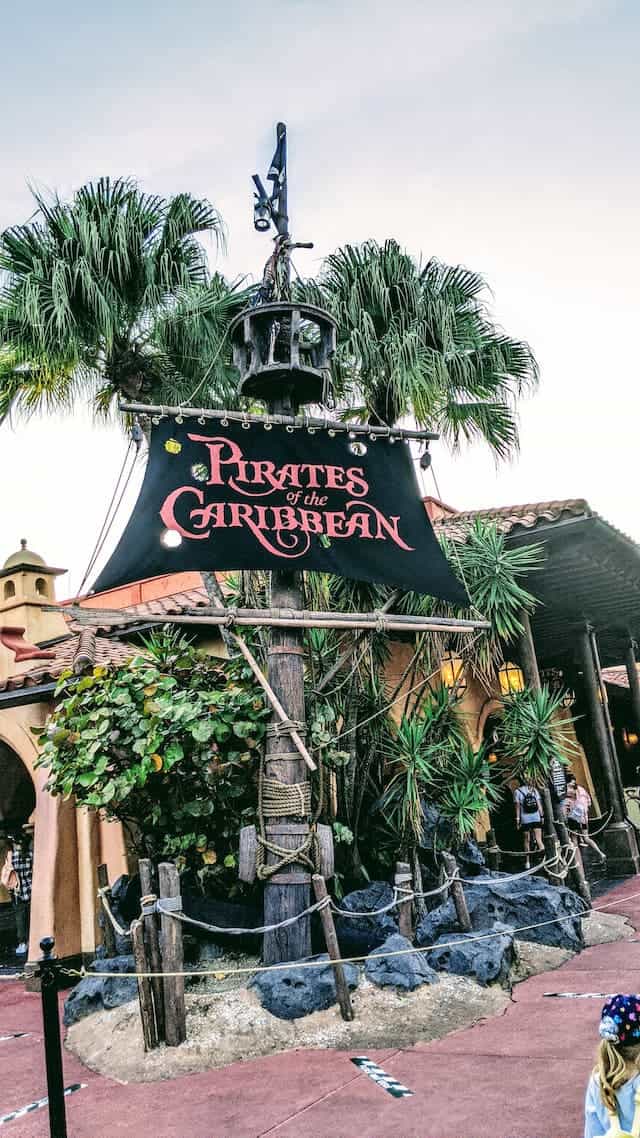 The Enchanted Tiki Room, Swiss Family Treehouse, and Magic Carpets of Aladdin round out the Adventureland attractions. In ranking Adventureland #4, I took into account the relatively small depth of attractions and I believe the headliner attractions of some other lands match up better against Pirates and Jungle Cruise. In addition, one of the attractions, Magic Carpets of Aladdin, is basically a copy of Dumbo and brings down the overall ranking of Adventureland.
Swiss Family Treehouse is another classic, but I'm usually left questioning if walking all of those stairs to view a treehouse is necessary. Given all of the food I like in Adventureland, the answer is probably yes…but the food rankings are for the next post!
Adventureland Underrated Attraction: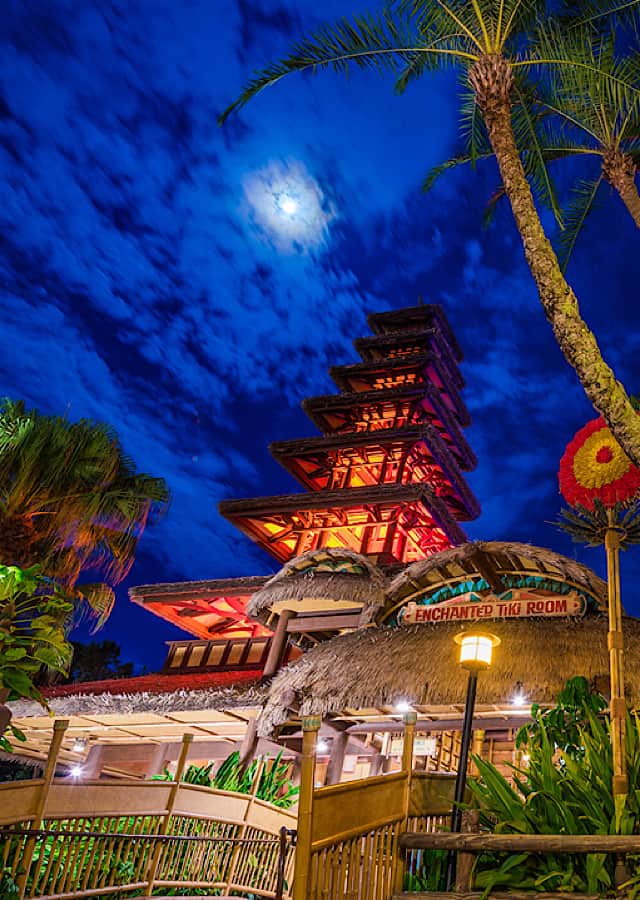 The Enchanted Tiki Room, similar to my choice for Liberty Square, offers a nice change of pace, features an air conditioning break, and routinely has short waits. Conceived by Walt Disney himself, the show features songs by mechanical tropical birds.
When the Disneyland version opened in 1967 it was considered an engineering marvel. While some guests today think the show is lame, it can be appreciated for its references to the culture of its time period and Walt Disney's idea of building a fully functional animatronic bird show.
#3 Frontierland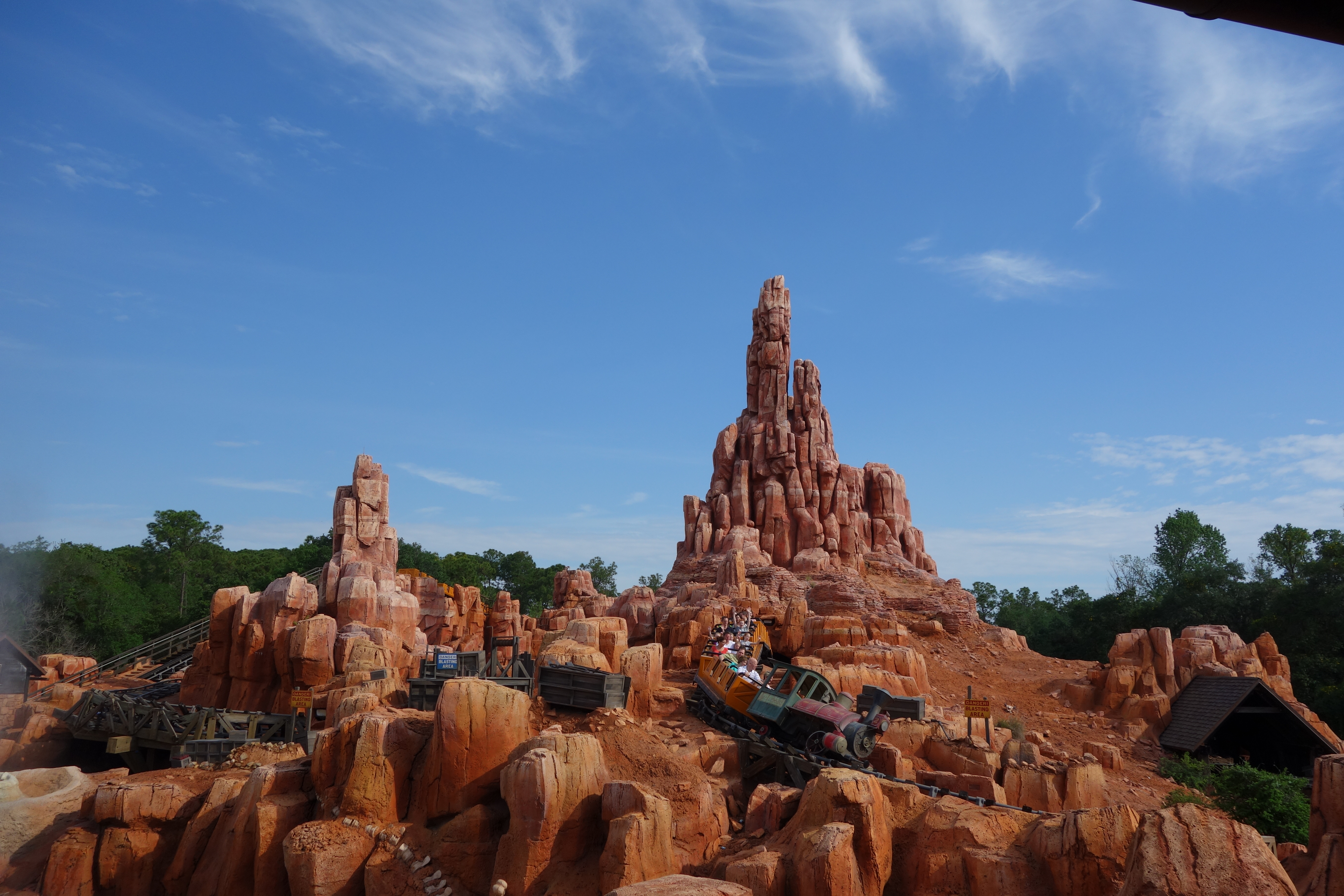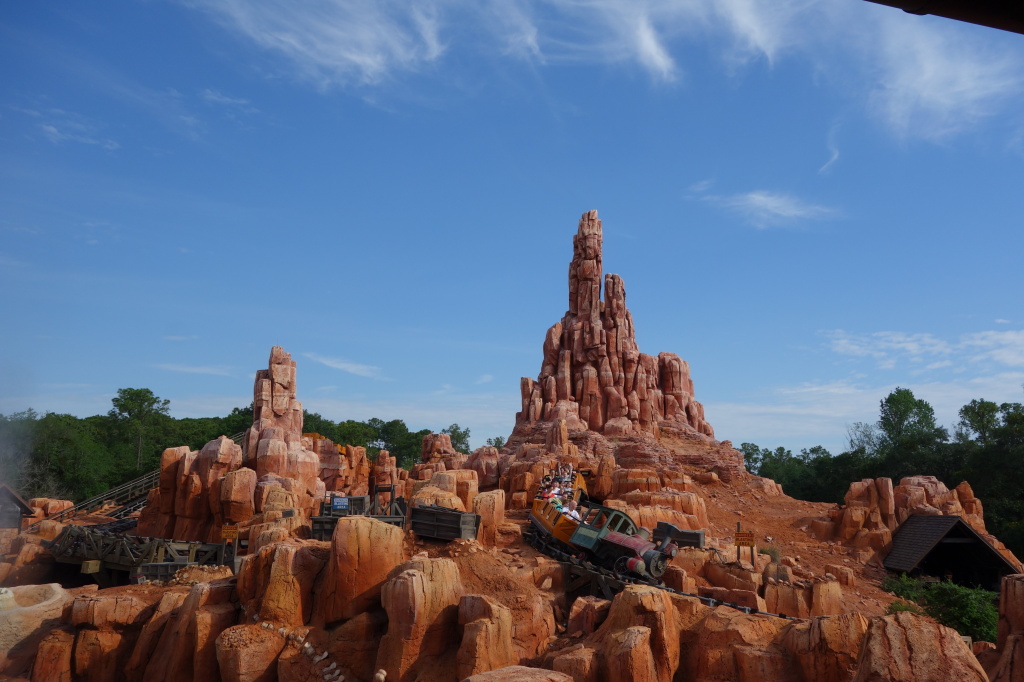 Coming in at #3 on the Magic Kingdom land rankings is Frontierland. Modeled after the old west, Frontierland features two Magic Kingdom headliner attractions. Splash Mountain and Big Thunder Mountain Railroad are two of the three famous "Mountains" of Magic Kingdom (the third being Space Mountain).
Along with Splash Mountain and Big Thunder Mountain Railroad, Frontierland features Tom Sawyer Island and Country Bear Jamboree. All of the attractions fit well with the theming of the land. The Walt Disney World Railroad train stop also fits in perfectly in Frontierland.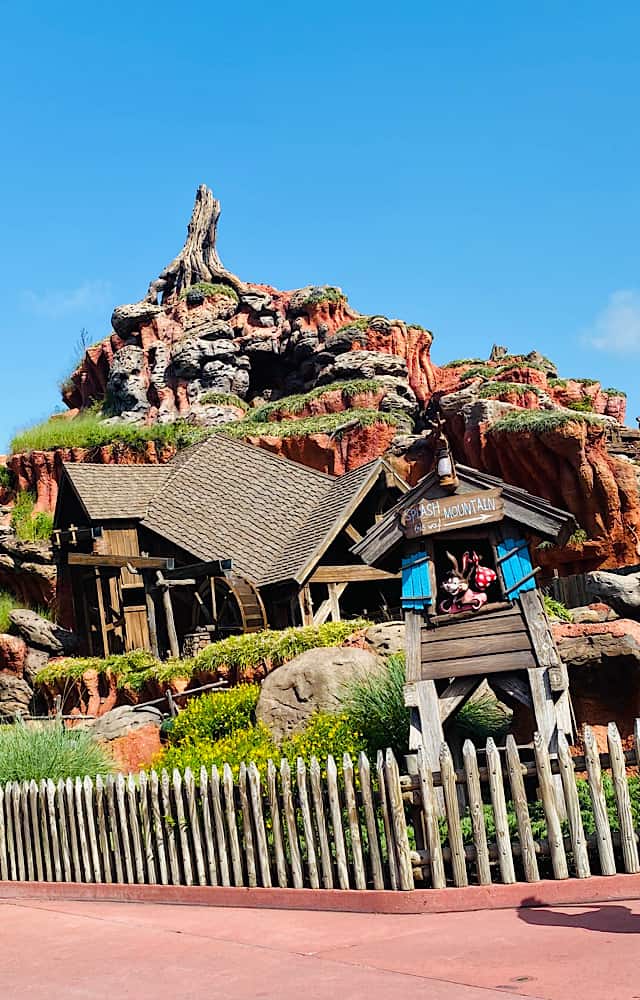 While Frontierland lacks a bit in depth, the two headline attractions are enough to carry it in the rankings past Adventureland. Splash Mountain and Big Thunder Mountain Railroad are routinely near the top of guest rankings for best rides in Disney World.
Frontierland Underrated Attraction: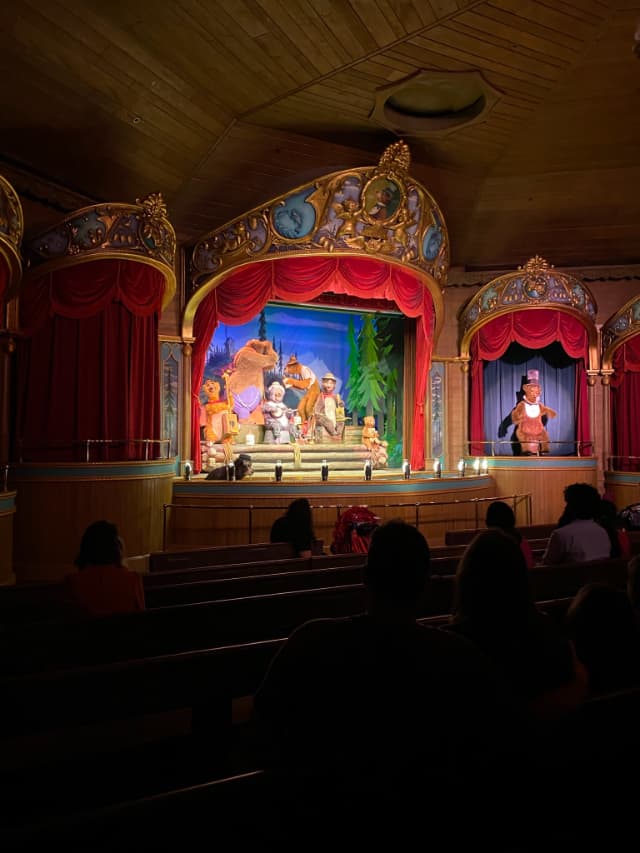 Country Bear Jamboree is another change of pace attraction that is great for an air conditioning break.  Country Bear Jamboree gets a lot of hate from some guests but it has some hilarious country song remixes.  Check out Rebecca's recent article on the many things we love about this classic attraction!
I will admit…it is time for some updates.
#2 Tomorrowland
Standing at #2 on my rankings of Magic Kingdom lands is Tomorrowland. I debated for a while where to put Tomorrowland on my list. I had to decide whether to put more weight on the disjointed theme or the quality of attractions. Tomorrowland has always dealt with an issue since the original land was created in Disneyland. How do you keep improving the world of tomorrow when the future and its developments come so fast?
With updates and adjustments over the years, Tomorrowland now has more of a "future that never was" vibe and it works for me. There is a lot of movement in the attractions of Tomorrowland and I find that aesthetically appealing. It is interesting that past visions of the future make Tomorrowland more of a "postmodern" themed land.
In terms of attractions, Tomorrowland is home to my personal favorite Space Mountain which went a long way in the rankings and is often the most popular ranked ride in the Magic Kingdom. The ride fits with the "future that never was" theme. In addition to Space Mountain, Tomorrowland has more depth of solid attractions than some of the other lands.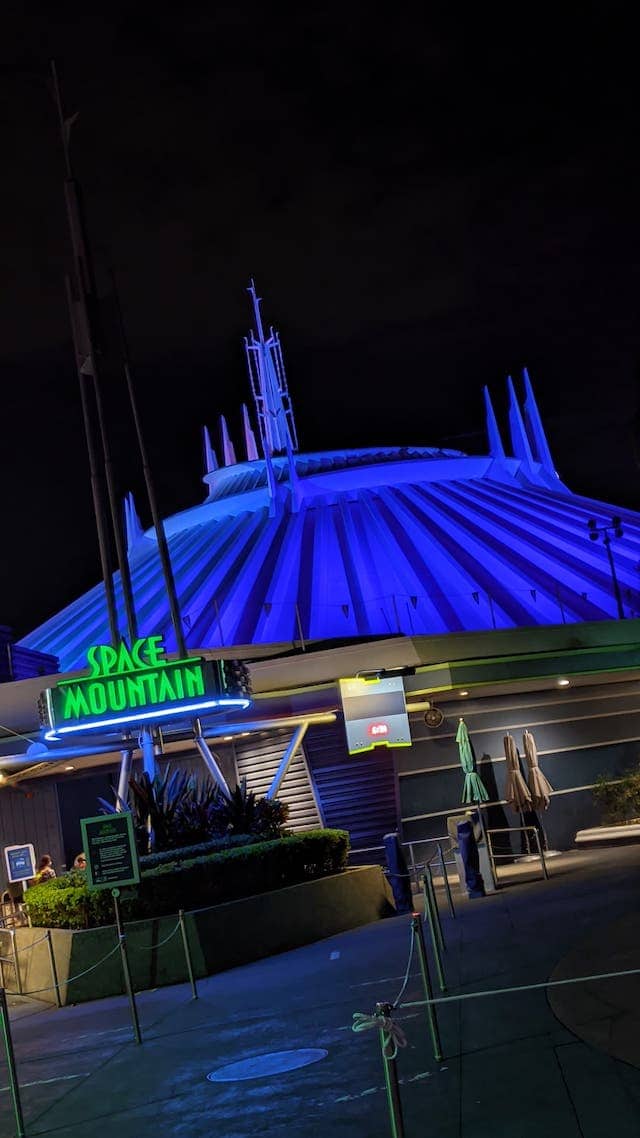 Walt Disney's Carousel of Progress, which originally was an attraction at the 1964 World's Fair, eventually made its way to Tomorrowland in Magic Kingdom. Yes we could use an update to the final scene, but this is a Disney classic.
If you can time it right with wait times, Astro Orbiter rockets offer great views of the Magic Kingdom and surrounding resorts. Buzz Lightyear's Space Ranger Spin, Monsters, Inc. Laugh Floor, and the Tomorrowland Transit Authority PeopleMover round out a solid group of attractions. More on the PeopleMover in a bit.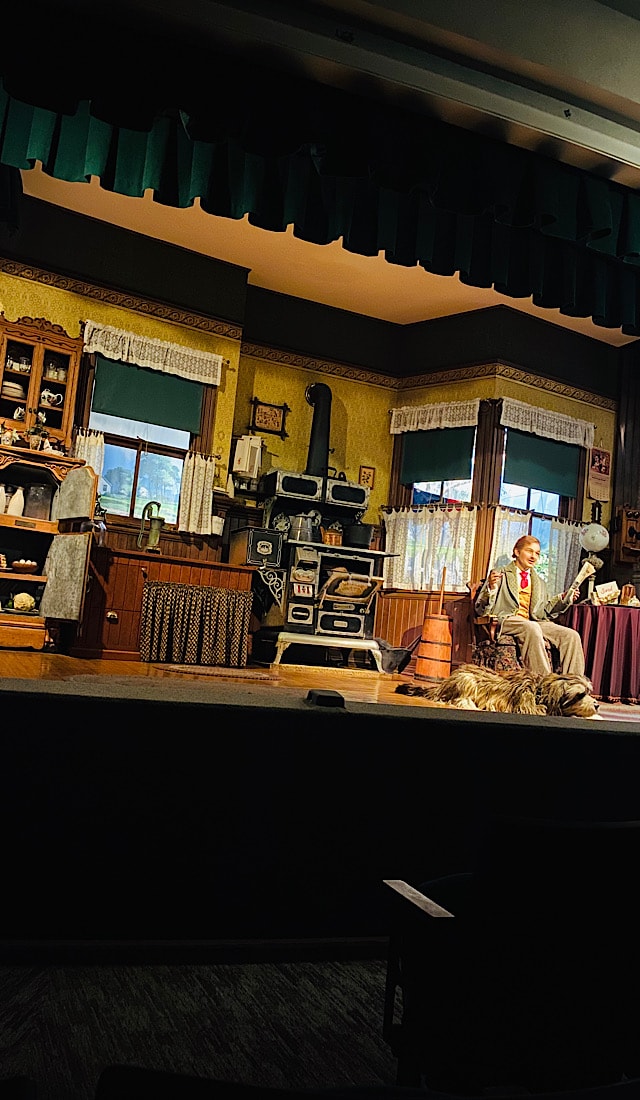 Keeping Tomorrowland out of the #1 spot (and almost dropping it further) is the Tomorrowland Speedway. The smell of exhaust from the cars and long waits make this my least favorite ride in Disney.
I was hoping the addition of Tron LightCycle Run would mean the end of the Speedway, but it looks like Imagineering will be able to fit Tron in between Space Mountain and the Speedway. The addition of Tron will certainly boost Tomorrowland's already strong attraction lineup.
Tomorrowland Underrated Attraction:
Tomorrowland Transit Authority PeopleMover is another classic that is often passed over by guests. Am I getting older that I keep mentioning these nice attractions that offer a break or change of pace?
Anyway, the PeopleMover offers unique perspectives of Tomorrowland (and a cool look at fireworks shows if you time it right), as the ride goes inside and around the attractions of Tomorrowland including inside Space Mountain.
#1 Fantasyland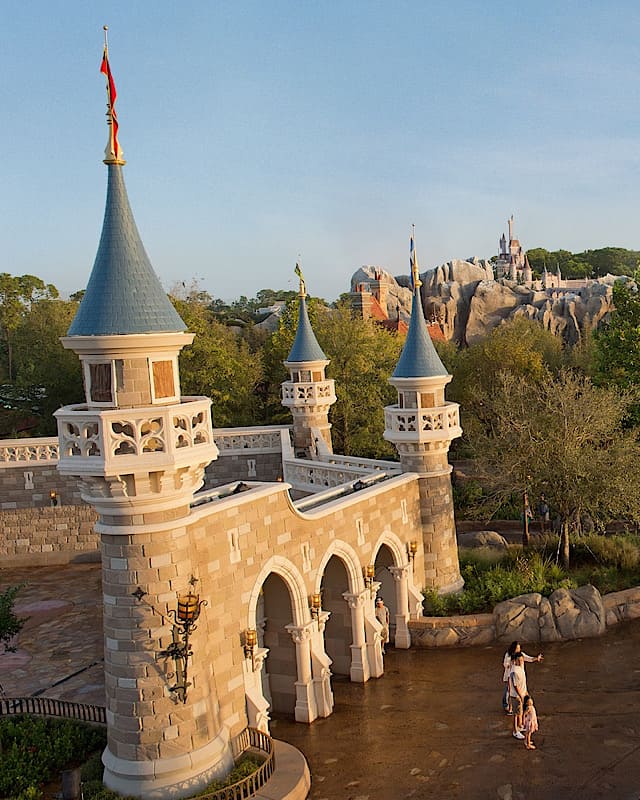 We've reached the summit of my rankings, and Fantasyland comes in at #1. Fantasyland's depth of attractions is unmatched by the other lands and includes so many classics. The land does a great job of accomplishing one of Walt's goals: bringing out the child in every guest.
All of the rides fit well with the theming and when considering my rankings I realized that Fantasyland is truly the heart of the Magic Kingdom. When I started thinking about this article I thought maybe this land had too many child-centric rides to be #1, but I think there is enough depth to appeal to all guests.
Let's not forget that the land even features one of the most talked about restrooms in the park, the Tangled-themed restrooms near Peter Pan's Flight.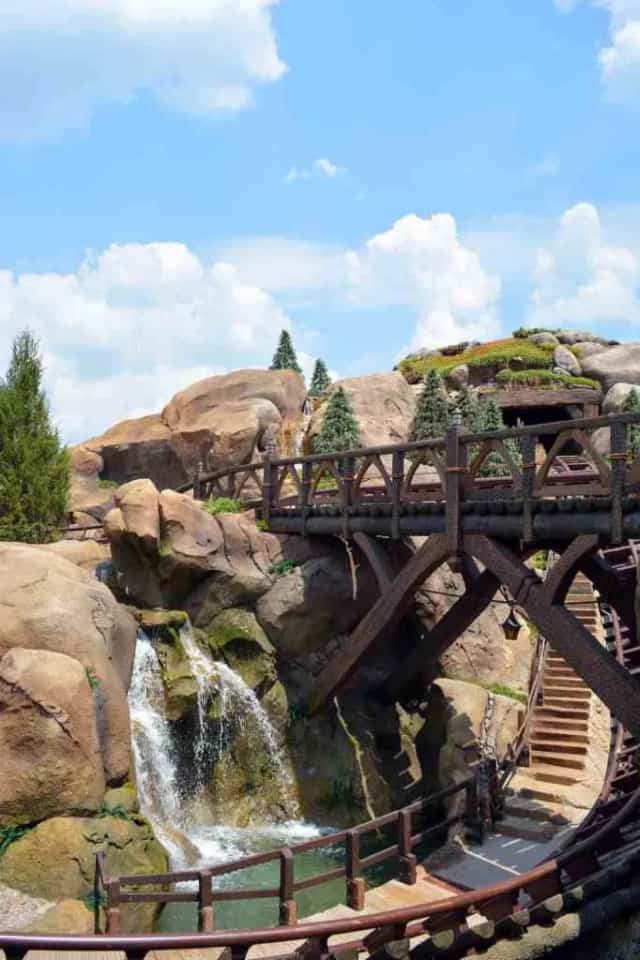 When the "New Fantasyland" addition was added in 2012, the land got stronger especially with Seven Dwarfs Mine Train. The family coaster is typically the highest demanded ride in the park.
Fantasyland features other Disney classics like Peter Pan's Flight, "it's a small world", and Dumbo the Flying Elephant. Princess Fairytale Hall, when not closed due to health protocols, is often rated the best character meet in Disney.
Underrated Fantasyland Attraction: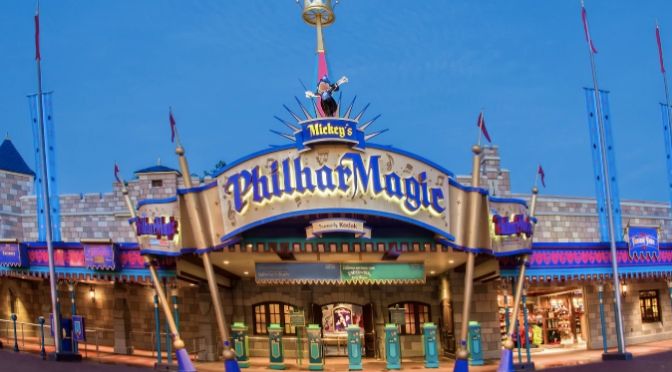 Mickey's PhilharMagic is an underrated 3D attraction featuring many Disney favorites. Mickey the conductor leaves, and Donald tries to replace him. Of course, there are disastrous results. This attraction is always on our list, and we can't wait to see the new Coco scenes that will be added to the attraction this November.
I hope you enjoyed my rankings! Where do you agree or disagree? Is there something I missing about a land or relying too heavily on in my rankings? Let us know in the comments and on Facebook! I'll be ranking the lands by dining experiences in my next post!
Are you planning a vacation? Reach out to our trusted travel agency sponsor Authorized Disney Vacation Planner
Mouse Class Travel
!