Country Bear Jamboree is a classic attraction at the Magic Kingdom. It's also one of those shows that people love or love to hate. Read on to see why I love it!
My family comes to Disney World a lot. It's our home away from home.
Ever since my (Rebecca) son fell in love with the Country Bears years ago, its a must do attraction for us!
Over time, we have found we like to check out things that are off the beaten path a little. This is especially true now that we travel during school breaks.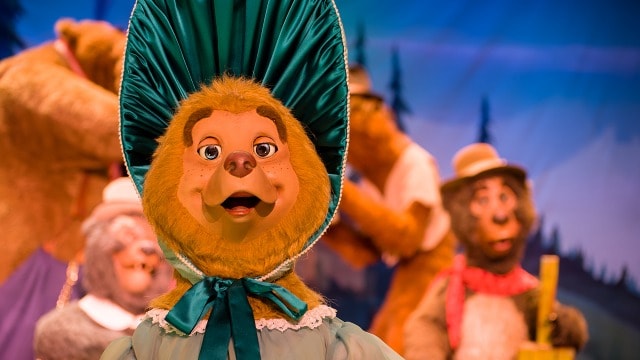 Luckily, one of our favorite attractions never has a wait!
The music is good, the characters are funny, and the animatronics are impressive.
History
The Country Bear Jamboree is said to be one of the last attractions that Walt had a hand in designing! Maybe that's why I like it so much.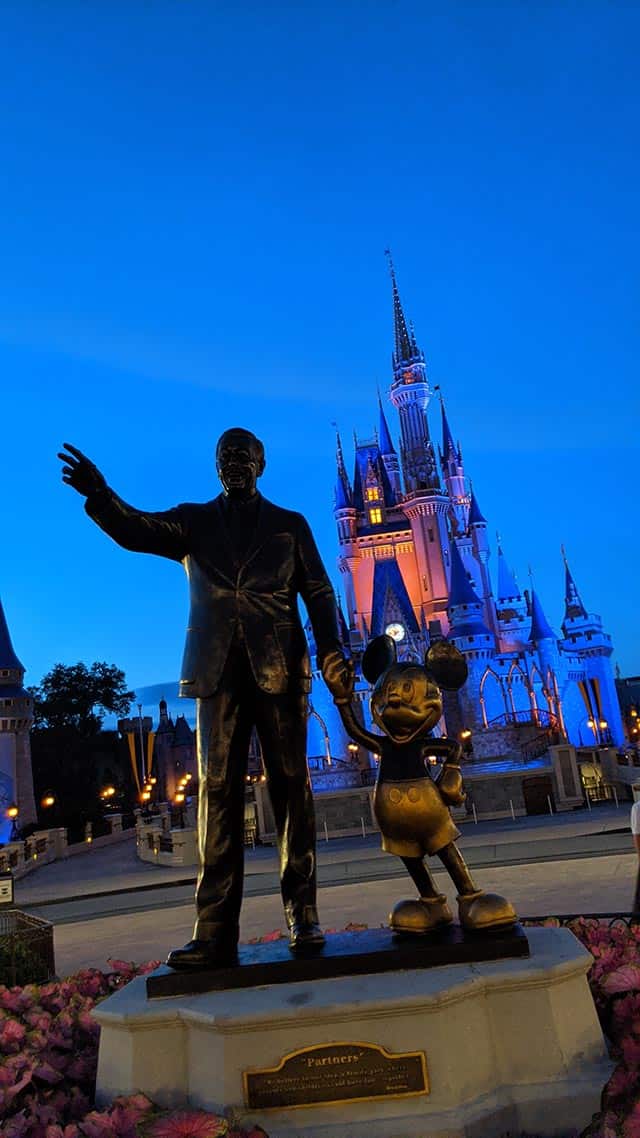 After all, Disney World is full of nostalgia! What could be more nostalgic for Disney fans than seeing Walt's work come alive?
Walt and his team originally designed the Country Bear Jamboree for a Disney Ski resort that was never built in Mineral King, California.
There are so many Disney projects that "could have been". Personally, I wish they had made Disney's America because I live in Virginia and would love to have a little Disney in my backyard!
The bears found their home at Walt Disney World in 1971. A perfect addition to Frontierland, the poster claims it's the Wildest show in the Wilderness!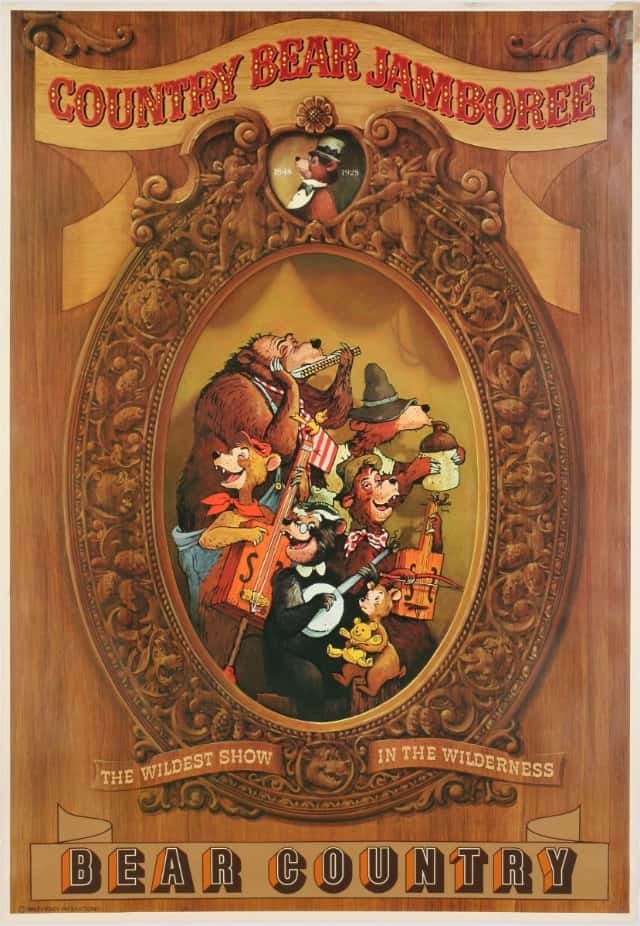 Not to be confused with Big Thunder Mountain Railroad, which is the Wildest Ride in the Wilderness!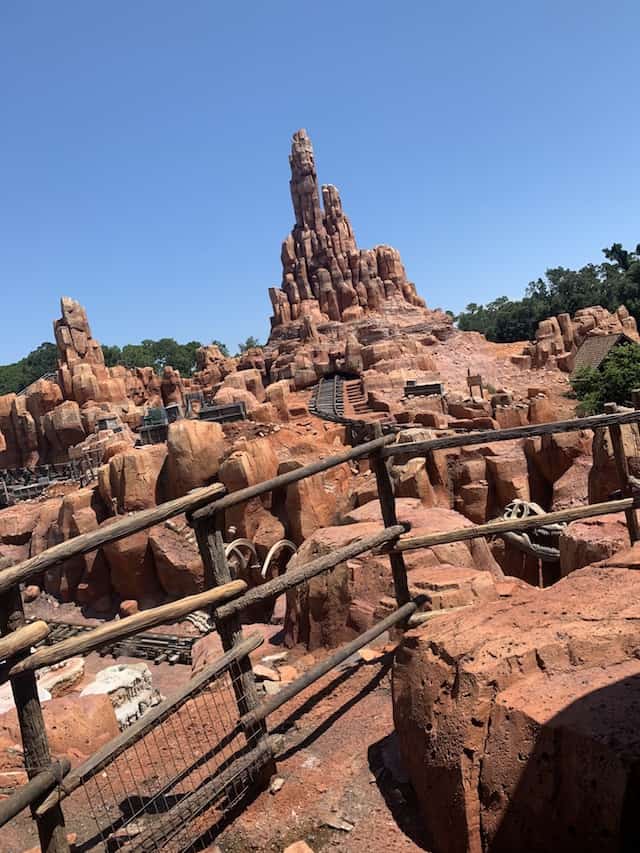 Bear Puns
So, whenever we need some "bear conditioning" we mosey on down to Frontierland to see the bears at The Country Bear Jamboree!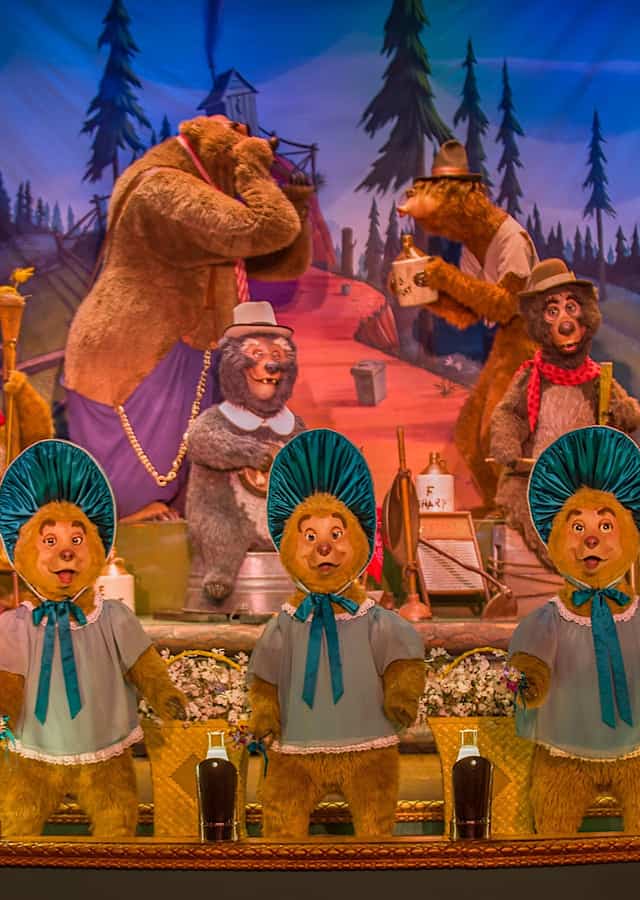 As a funny girl, I maintain that puns aren't really jokes. But they are "dad jokes", and dad jokes are definitely acceptable at the Country Bear Jamboree!
I have even been known to make my own bear puns on occasion. They were just bear-ly jokes, though.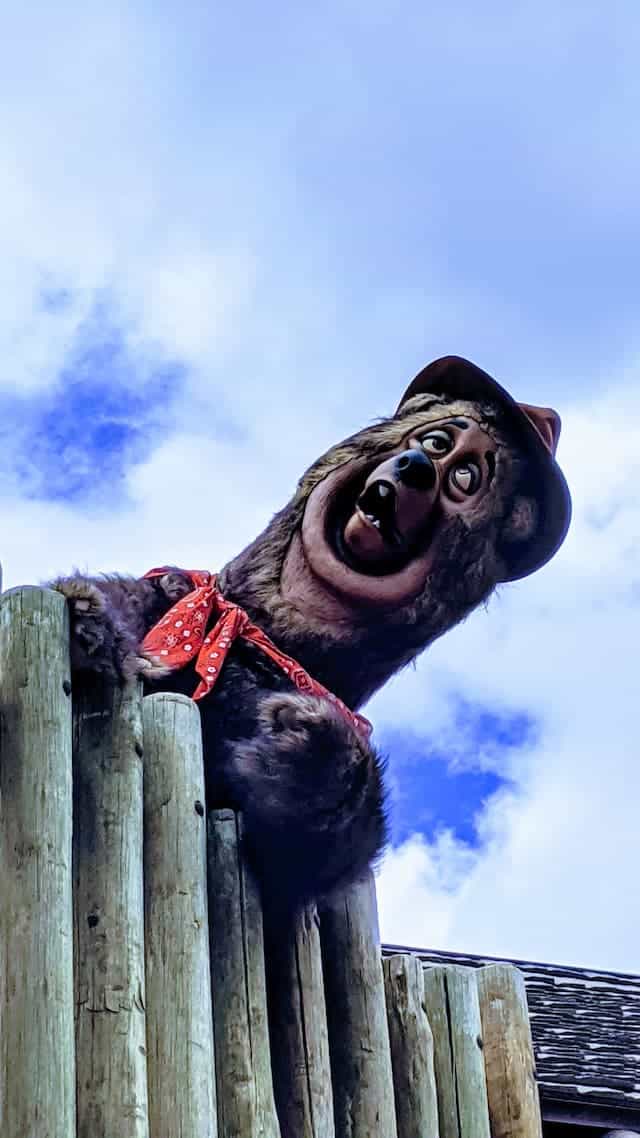 We really enjoy seeing Disney let their hair down a little bit, and the humor in Country Bears is a good example of that.
There are jokes about failed attempts at making love connections in bars and other things you wouldn't expect to see at Disney. As Henry the MC says, "we only have high class stuff on this show."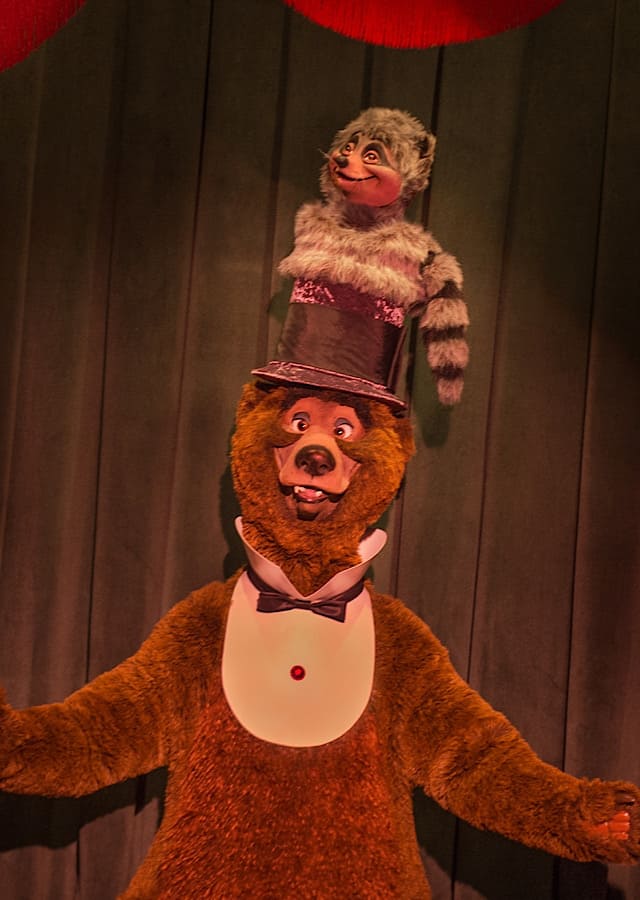 Animatronics
I particularly like the littlest bear who doesn't play an instrument but instead just rocks and nods along, baby Oscar. I notice Oscar's sequence is long enough that his movements would look natural. It's really well done for such an old attraction.
We have always loved the hunting trophies of a moose, bison and buck on the wall.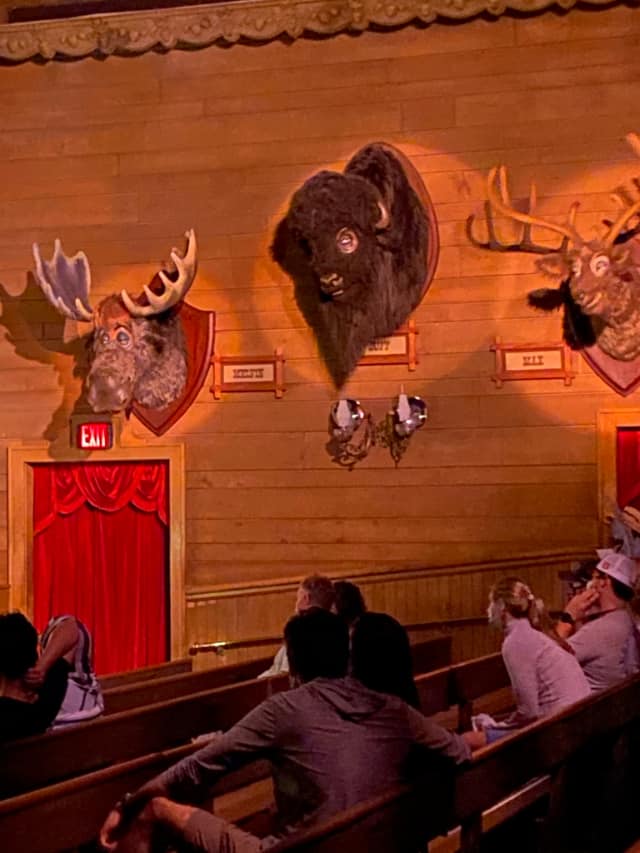 There are 5 stages in the show, 4 of which feature 2 bears on opposite sides of a rotating turntable. So, each of those 4 stages features 2 of the show's 18 bears!
Henry the host appears as 3 separate animatronics. It's brilliant because it really looks like he's moved from one stage to another between acts!
According to Orlando Weekly, the Country Bear Jamboree was the inspiration for Chuck-e-Cheese. If you're lucky enough not to have been to this "germ casino" as I call it, it's a pizza place where kids can play games and be entertained by animatronic animals.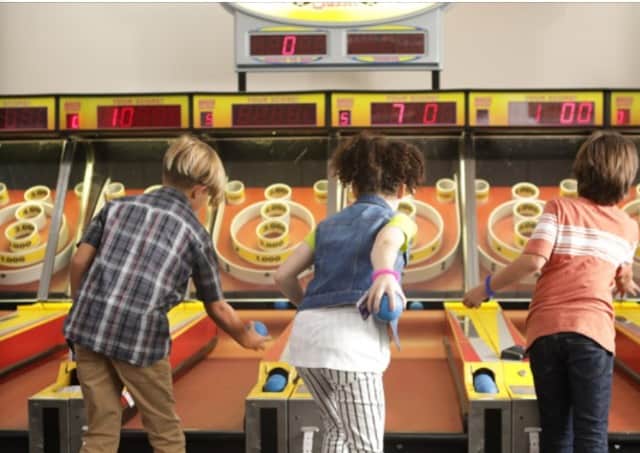 Music
There are a surprising number of songs included in this short show!
Setting the Tone
We start with the 5 Bear Rugs doing the "Bear Band Serenade" with a little help from Henry and Gomer, the piano player. This is the iconic song from the attraction that appears on Disney parks albums.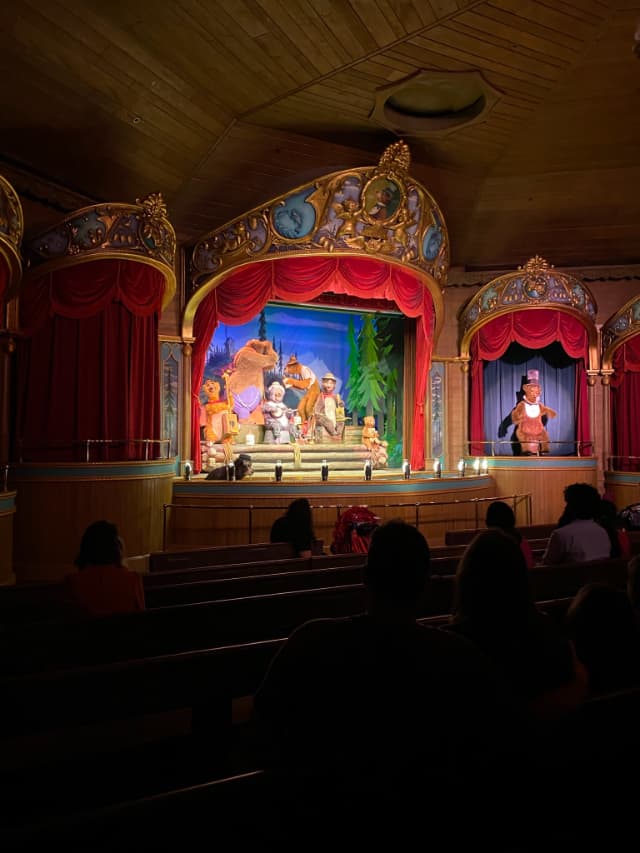 After that, Ernest takes the stage to remind us all that "if you ain't biting, don't growl."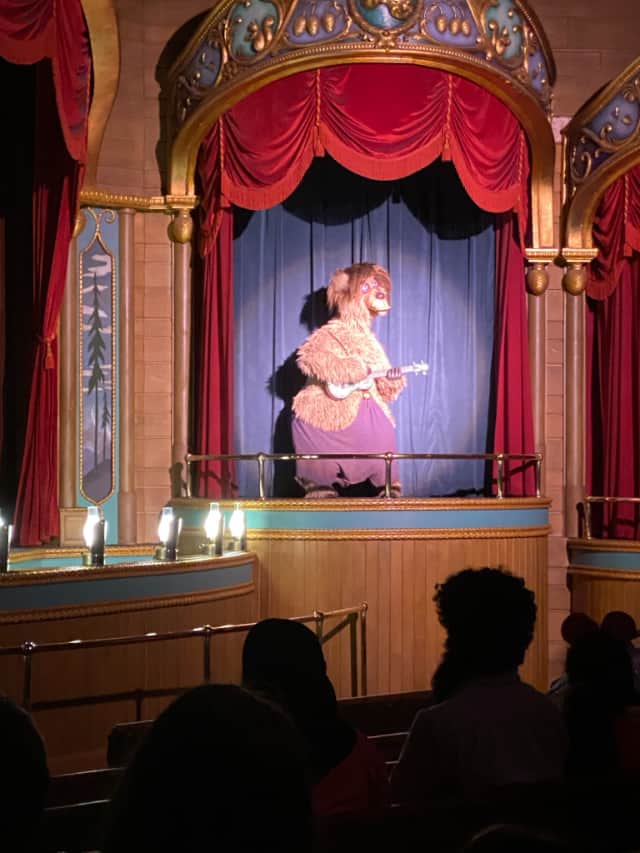 Next up, "Liver Lips McGrowl" sings an ode to his woman. "My woman ain't pretty but she don't swear none." If I were his woman, I'd be like "Thanks?"
Henry and Wendell do a little ditty about Mama "whooping" little Buford. I'm a gentle pacifist, but I still get a kick out of the punchline at the end.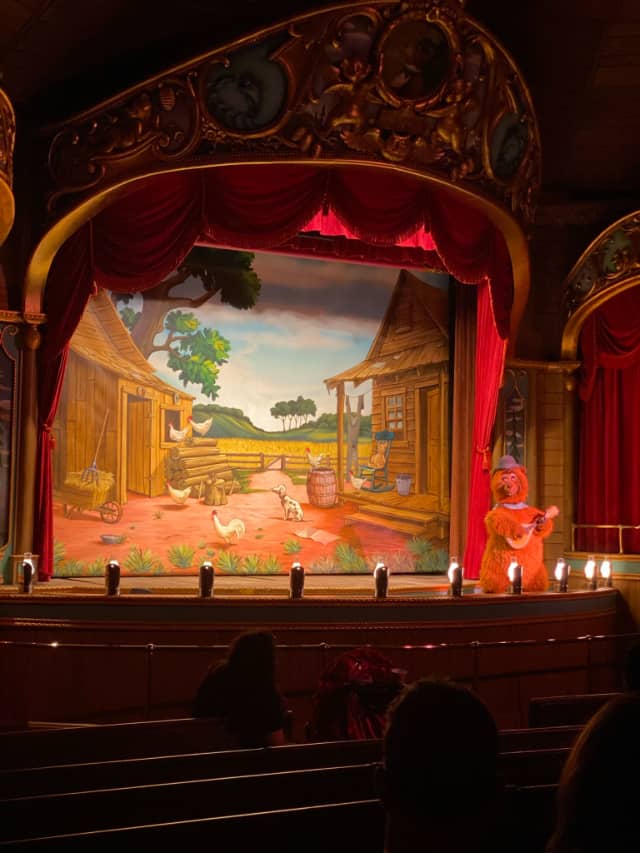 Their song draws a lot of criticism and fears from fans that it will be pulled. So far, Disney has not announced any changes to the bears!
Getting Sillier
Trixie from Tampa sings a heartfelt breakup song called "Tears will be the Chaser for Your Wine." Eat your heart out, Taylor Swift.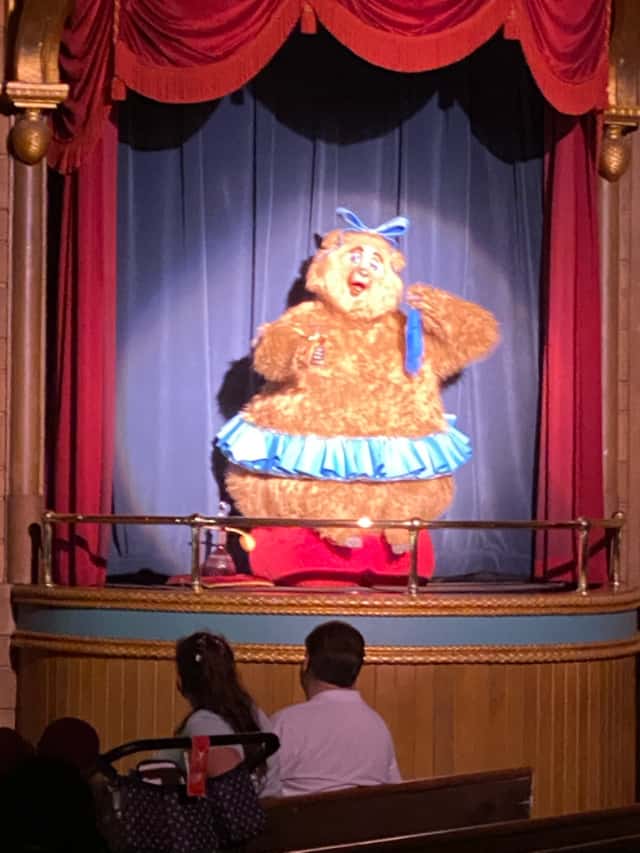 Terrance's song asks "How long is forever?" and "How long will my baby be gone?"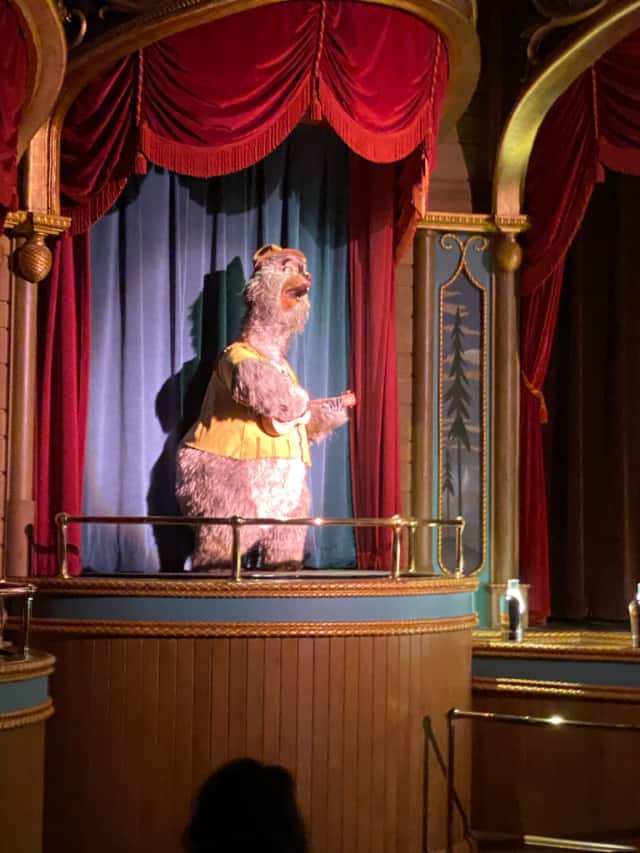 Next up, the Sun Bonnet Trio rises from the floor and laments that "All the Guys that Turn Me On Turn Me Down." As I mentioned, they only have high class stuff on this show!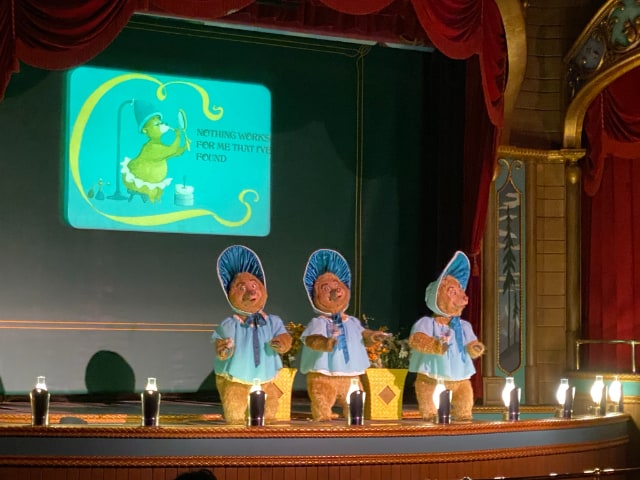 Then Teddi Berra descends from the ceiling on a swing to perform "Heart, We Did All That We Could." Henry clearly has a crush on this pretty bear!
Coming to a Close
After Teddi Berra finishes, Big Al comes out and does his signature "Blood on the Saddle" tune.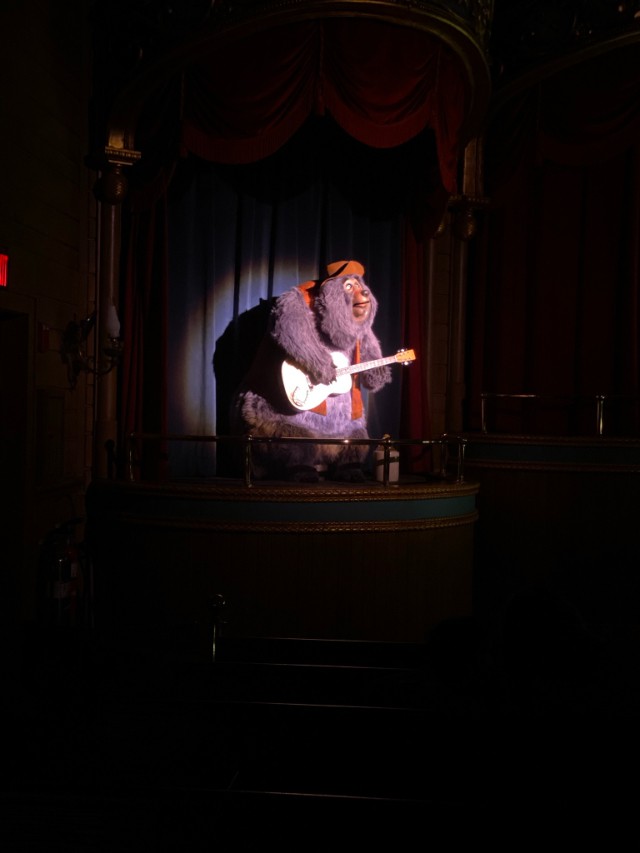 Henry and Sammy, the raccoon in his cap, perform "The Ballad of Davy Crockett" but are interrupted by Big Al reprising his song.
Finally, the whole group joins in for "Hope that You'll be Coming Back again!"
At Home
If you love the bear's music, you can download their debut 1971 album on itunes!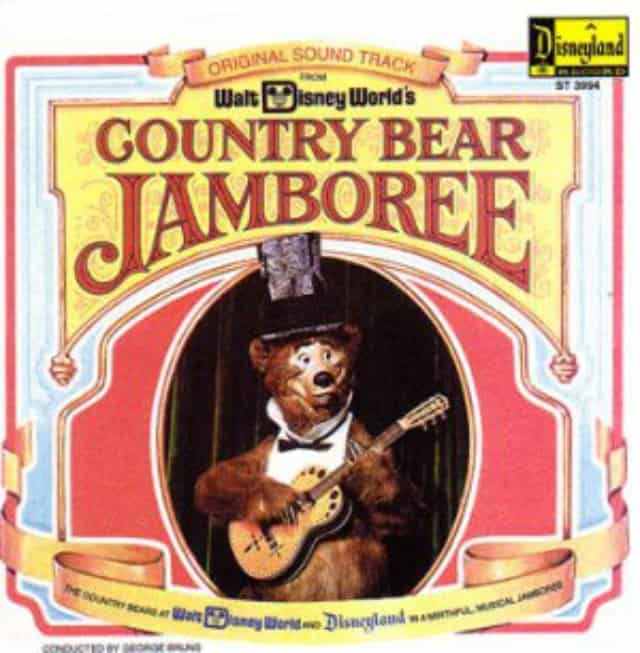 I also had a CD of Disney Parks Music that had the Bear Band Serenade on it!
Well, thanks for bearing with me till the bear end. Do you plan to visit the bears on your next visit to the Magic Kingdom? Let us know in the comments on Facebook and in our Facebook group!
-Rebecca W Davis