In the wise words of Walt Disney, the Disney Parks will continue to be reimagined as long as there is imagination left in the world. Check out the recent deconstruction this thrilling attraction.
Animal Kingdom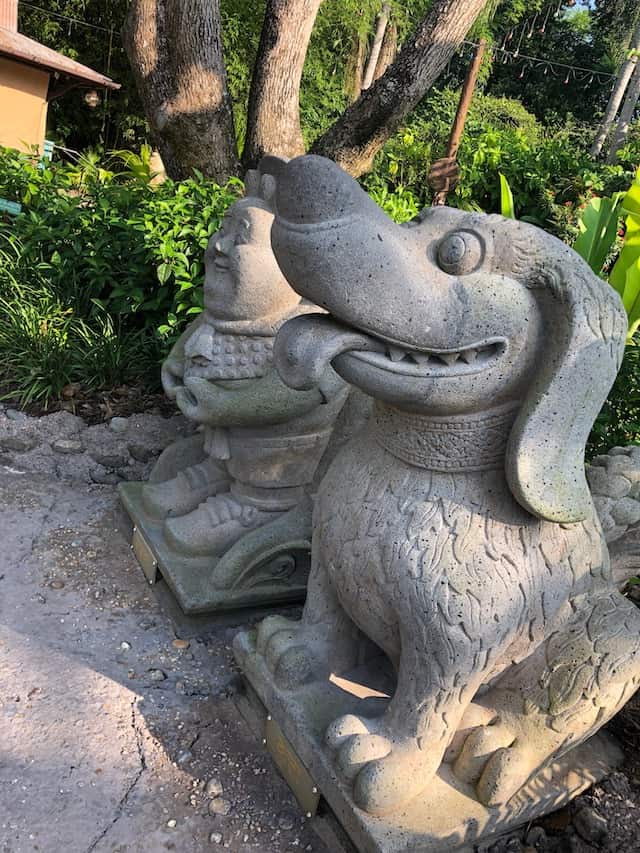 Disney's Animal Kingdom is my (Donna) second favorite park. I absolutely love the Land of Pandora and the clever theming as you travel through Africa and Asia. Then when you head into Dinoland U.S.A., you may wonder if you are in the same Park.
In my opinion this land was much more enjoyable when Character meet and greets were held with Scrooge McDuck, Launchpad, Daisy Duck, Donald Duck, and Chip 'n Dale. This was such a fun spot to enjoy meeting these characters.
Now with the reopening of the Disney Parks, character meet and greets are still unavailable. It feels as though Dinoland U.S.A is at risk of going extinct. Previously they had 3 attractions TriceraTop Spin, Primeval Whirl, and Dinosaur. Due to operational problems, Primeval Whirl has remained unoperational.
Demise of Primeval Whirl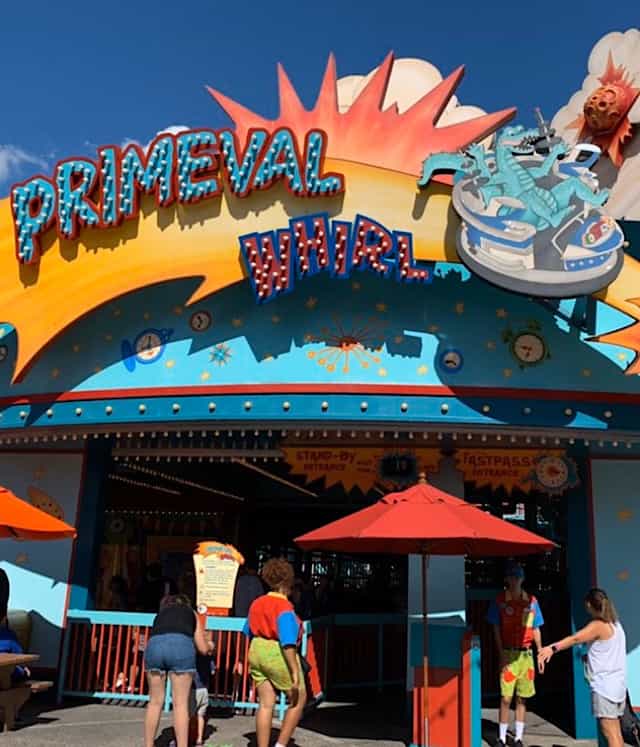 In August we shared that Disney World filed a permit for Dinoland USA in Disney's Animal Kingdom. Since the permit only listed "general construction," we were unsure what exactly was taking place and which structures would be affected.
At first we wondered if this was simply a refurbishment – that was until construction walls were installed and even ride vehicles were removed from the attraction.
Recent Developments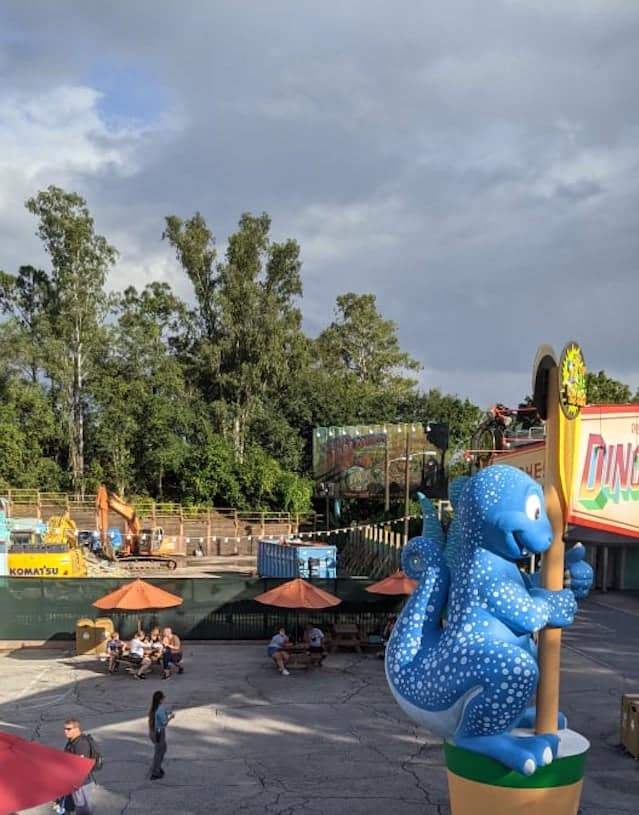 Today while Kenny the Pirate was soaring high on the Triceratops Spin, he saw an interesting development at the Primeval Whirl attraction. This may be a sad scene for those fans of Primeval Whirl.
You can easily see that bulldozers are currently placed inside the construction walls. There is also a large dumpster collecting debris from this once thrilling attraction.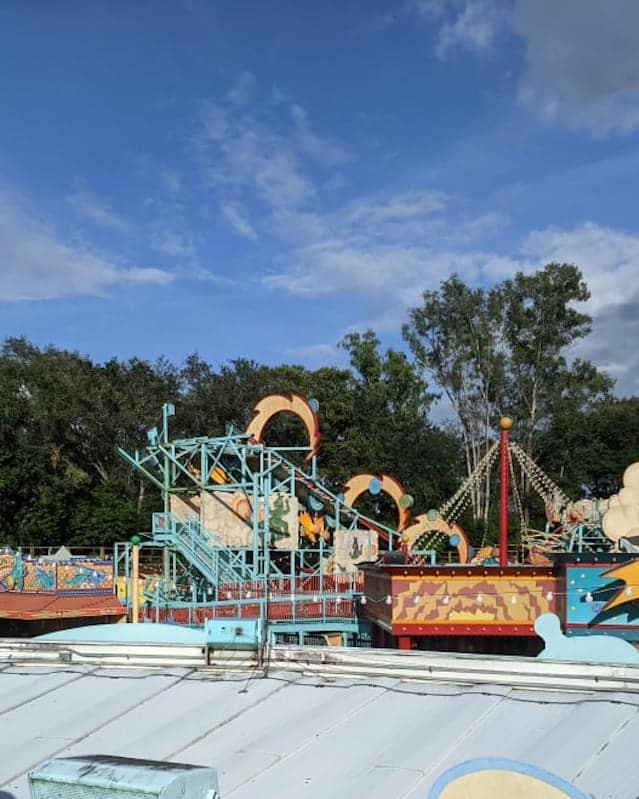 From this image you can see that large pieces of the track have already been removed. It definitely appears that this is the end of this attraction. The question is what attraction may be added to Dinoland USA.
Bulldozers are currently located inside the construction walls and large pieces of the track have been removed.
Which attraction do you think should be added at the Primeval Whirl location? Did you enjoy riding Primeval Whirl when it was operational? Share you thoughts with us on our Facebook Page.