We are so excited sharing the many fun and interactive ways to celebrate the 50th Anniversary at Walt Disney World. Check out the brand new pin trading event that is now enjoyed by Guests throughout Walt Disney World.
Pin Trading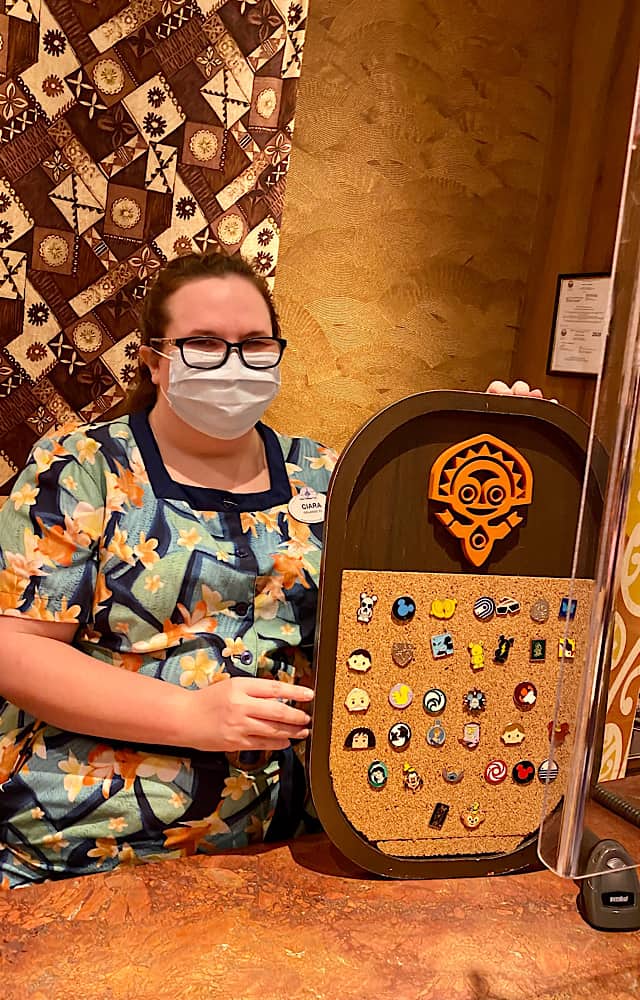 Earlier when I (Donna) shared about the 5 Souvenirs that I purchase on every Disney Park trip, I mistakenly did not include Disney pins in my list. Many Disney fans shared that collecting Disney pins is top of their souvenir list.
Many Disney fans who enjoy collecting Disney pins also enjoy Pin Trading. This is where you can exchange your current Disney pins for a different pin that is displayed at various Pin Trading locations all throughout the Walt Disney World Resort and even on the Disney Cruise Line.
Be sure to check out Susan's full article about Pin Trading HERE.
New 50th Pin Trading Experience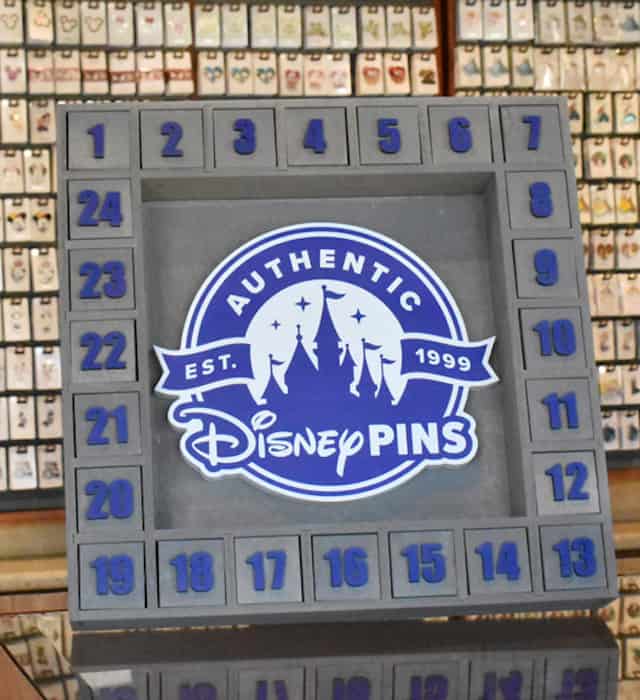 Calling all Pin Traders!!!! Coming October 15, 2021, bring your Disney pins to experience a brand new Pin Trading experience. On this date, Cast Members will debut a brand new Mystery Pin Trading Board.
How does this new Mystery Pin Trading Board work? First present the pin that you would like to trade to the Cast Member. Then, simply select a numbered box to discover what mystery pin you have unlocked. Of course, you still have the option to trade pins from the standard pin board as well.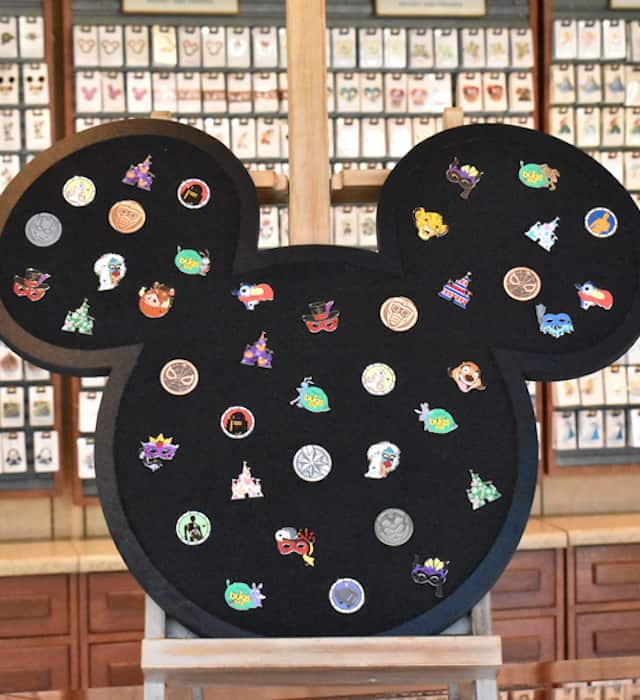 Guests may trade up to 2 Disney pins per location. Pin Trading locations can be found in all 4 Walt Disney World Theme Parks, in Disney Springs, and even in Disney Resorts as well. These can easily be located on the maps for each Walt Disney World Theme Park.
Starting October 15, 2021, Guests can enjoy a new Mystery Pin Trading Board at select Pin Trading locations throughout Walt Disney World.
Throughout the entire 18 month celebration, limited edition 50th Anniversary Disney pins will be available for purchase. Also check out where you can find a 50th anniversary celebration button HERE. Be sure to be on the lookout for these on your next trip to Walt Disney World.
Do you enjoy Pin Trading? What do you think of this new Mickey Mouse Mystery pin trading board? Will you be trying this on your next trip? Share your thoughts with us on our Facebook Page.