Guests visiting Hollywood Studios have been met with an unusual sight today. I'll be honest this one totally surprises me!
An unusual sight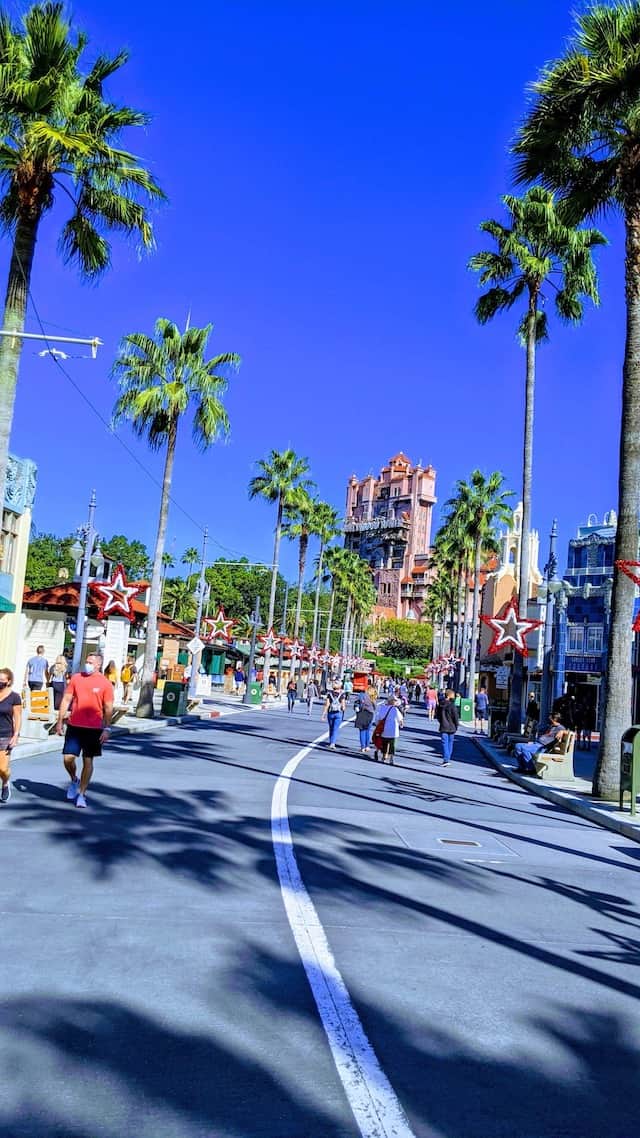 While many of us are thinking of Mickey pumpkin wreaths and Boo Bash in October, Disney is thinking about…Christmas?
Disney is known for completely transforming Magic Kingdom on the evening of October 31 from Halloween into Christmas. It can be one of the best weeks to visit if you want to see the best of both holidays.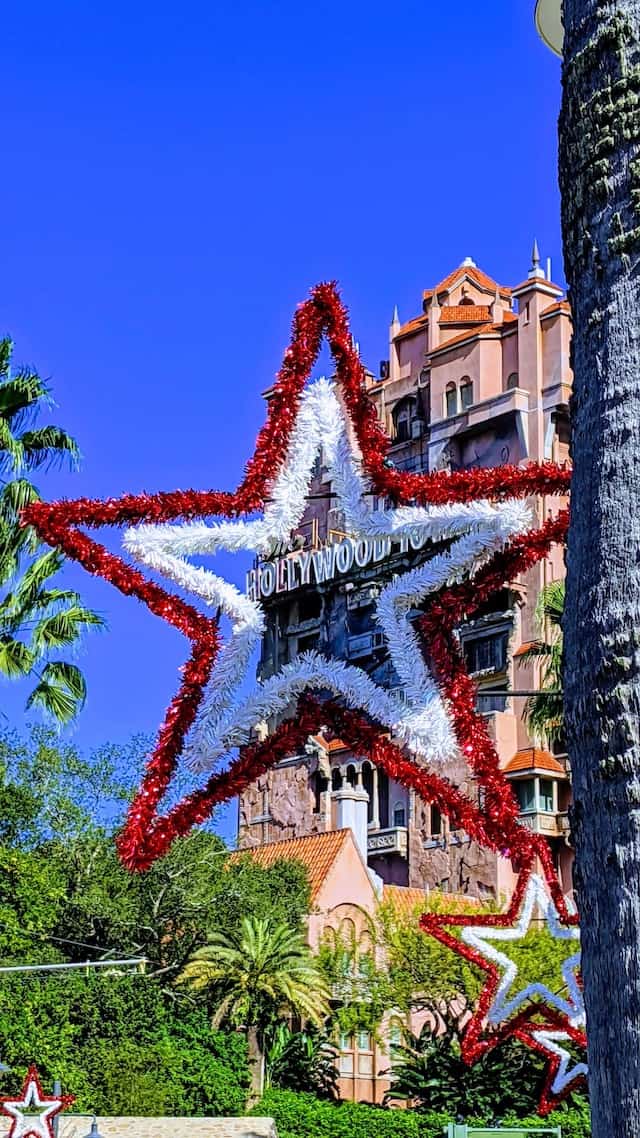 The holiday season officially kicks off on November 8 with the first night of Very Merriest After Hours at Magic Kingdom. However, it appears as if they wanted to get a head start on Christmas decorating at Hollywood Studios!
The tinsel star wreaths that adorn the lamp posts on Sunset Boulevard have already been hung with care. Last year, they were up the first week of November.
A Very Hollywood Holiday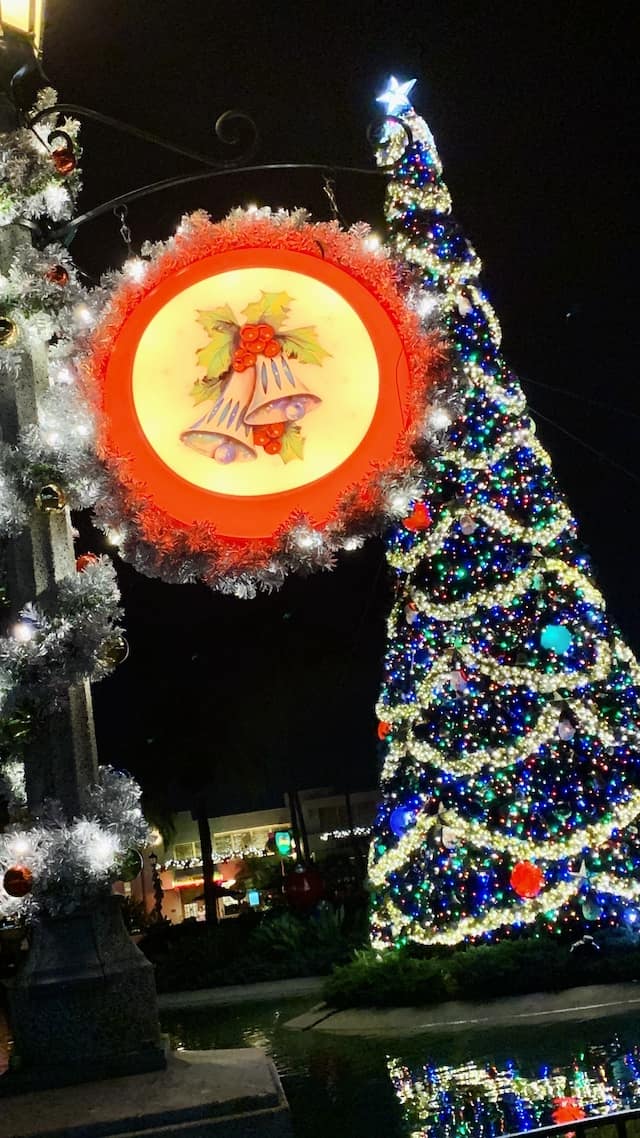 I absolutely love Hollywood Studios at Christmastime. Throughout the entire park, you will find vintage decor that is reminiscent of Christmas from decades ago. Combined with the glitz and glamour of Hollywood during this time, the holiday decor is just beautiful.
The Christmas tree is located in the Echo Lake area. Giant bulb ornaments lay in the water while garland, candy canes, and ornaments adorn the tree. Of course, there is a giant star on top! It just looks stunning at night.
Elsewhere in Hollywood Studios, you can find vintage Christmas figures, ornament rocketttes (as I affectionately call them), and tinsel-covered lamp posts.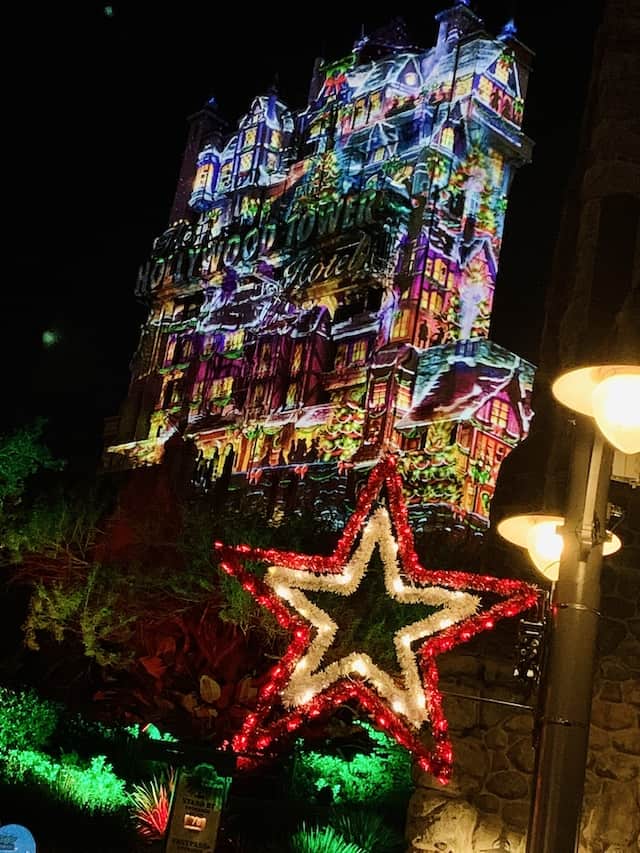 The Hollywood Tower Hotel is lit up with projections at night with Muppets and Toy Story character among the featured projections. This year it will alternate with the Beacons of Magic projections. We also have the Santa Motorcade and fun dining opportunities with Minnie Mouse and her festive friends. The Frozen Singalong even gets a holiday theme!
You can read our full guide to the holidays at the park HERE. I guess time will tell when Disney sets out the rest of the holiday decor at Hollywood Studios!
Would you be surprised to see holiday decor at Disney World right now? Join the conversation in the comments below and on Facebook.