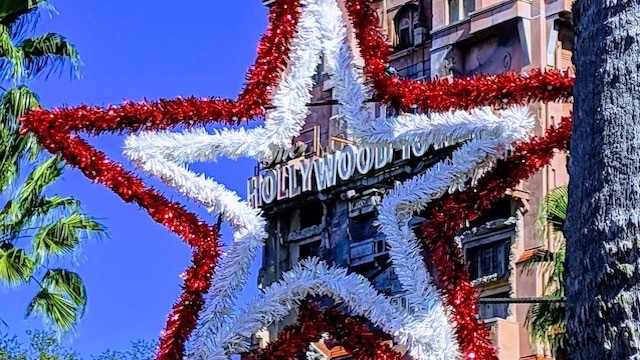 Disney's Hollywood Studios is decking the halls! Decorations are up for the start of the holiday season! See the photos below.
Christmas Decor and More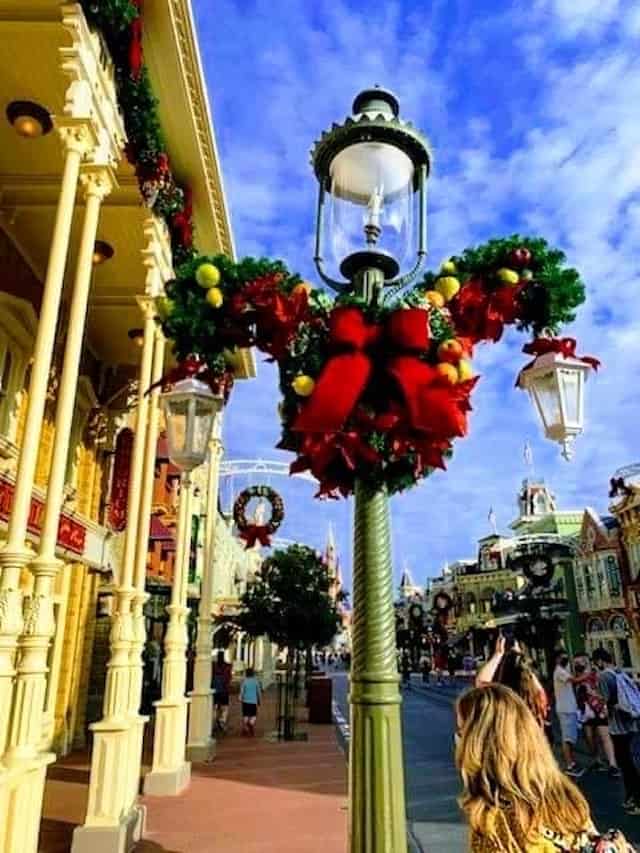 Magic Kingdom magically transformed overnight from Halloween to Christmas. With Mickey wreaths and the iconic Christmas tree, Guests are sure to get in the holiday spirit once they enter the park. See the photos HERE.
There is a lot of festive fun in store for us this year! We have the foodie guide out so check out the awesome treats you can snack on in the parks.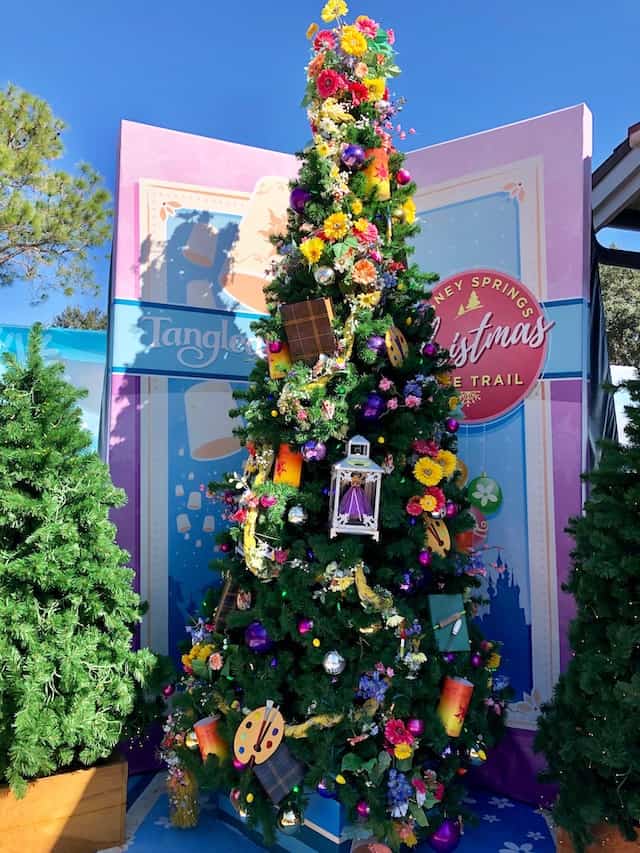 Disney Springs will be celebrating with so many fun activities. Santa will even greet Guests on a pontoon boat! That has got to be a great sight. More details can be found HERE.
Over at EPCOT, Guests will enjoy Taste of Festival of the Holidays. Check out the holiday booths and character opportunities as well as the new Olaf scavenger hunt and cookie stroll!
For more details on Christmas at Disney, click HERE.
Hollywood Studios Trimmings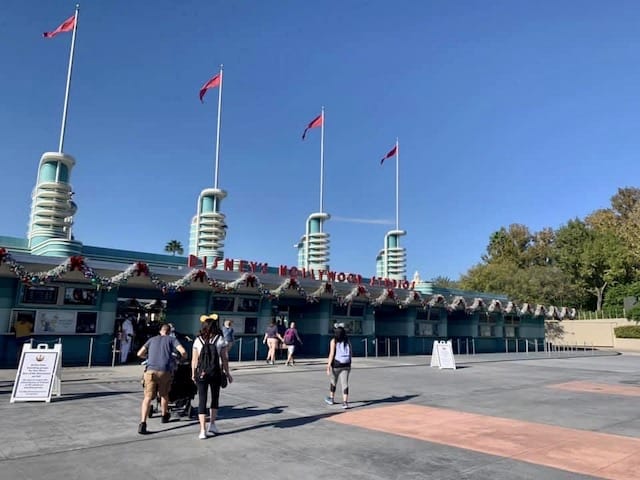 It's the most wonderful time of the year! Hollywood Studios is decked out for a Hollywood-style holiday. Thanks to a friend of the Crew for the photos!
The entrance is decorated in tinsel and trimmings as you enter the park.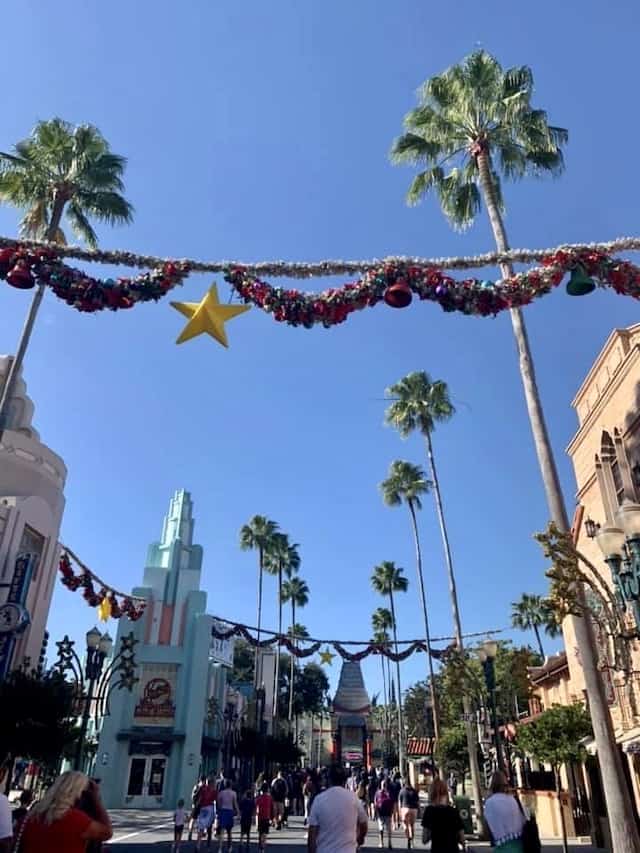 Along Hollywood Boulevard, more tinsel and stars line the streets as you walk towards the Chinese Theater. With the park themed after Hollywood, stars pop up all around.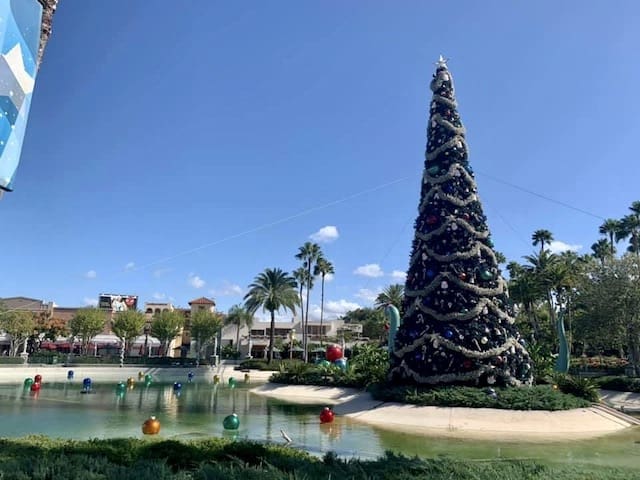 On Echo Lake, the giant Christmas tree is up and ready! Garland and ornaments adorn the beautiful tree.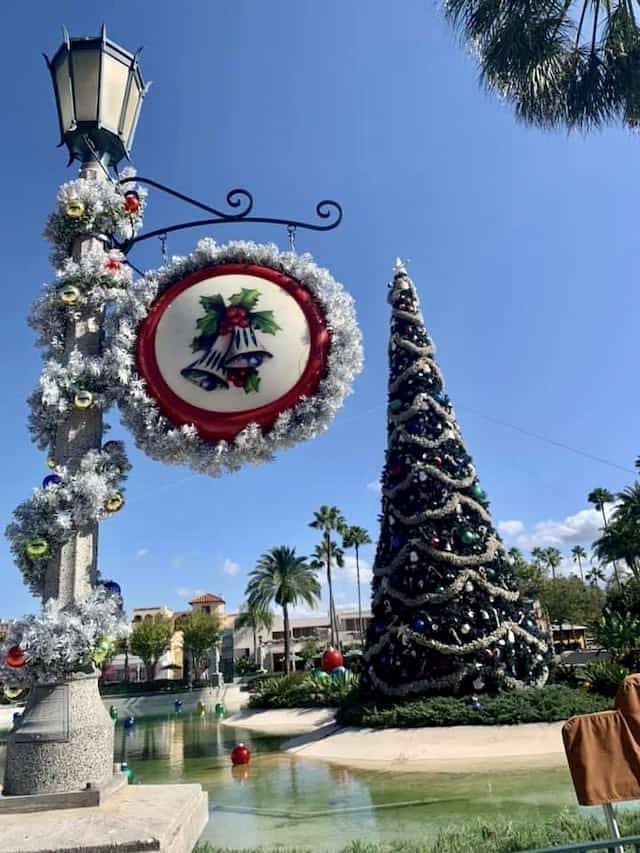 The nearby lampposts are also covered in white garland and ornaments.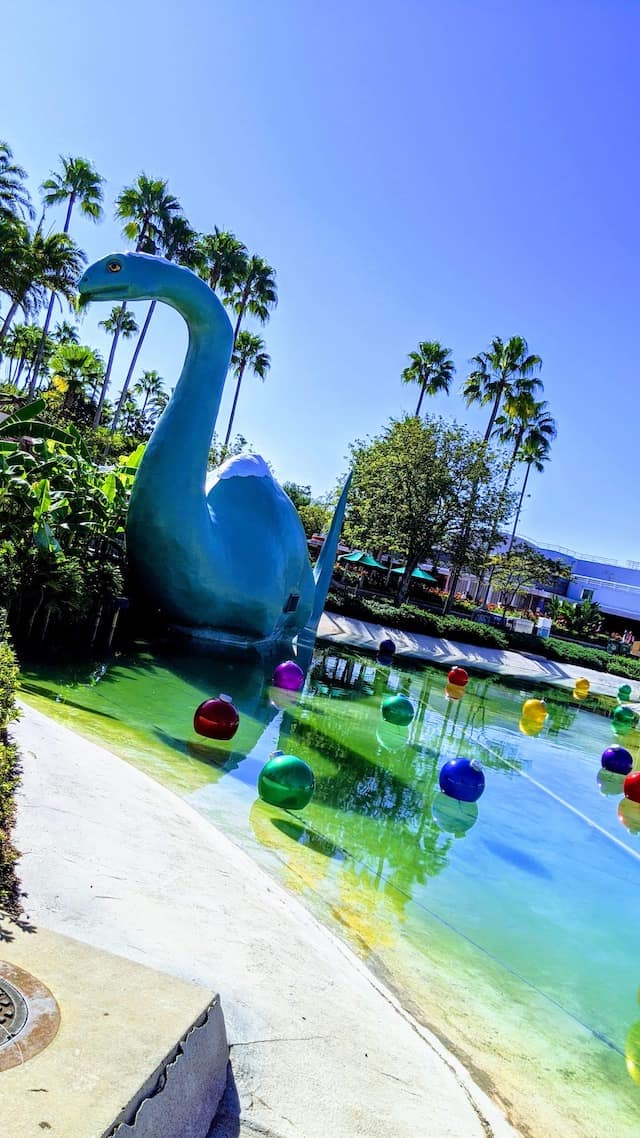 Giant Ornament bulbs also float in the lake to add more color to the landscape.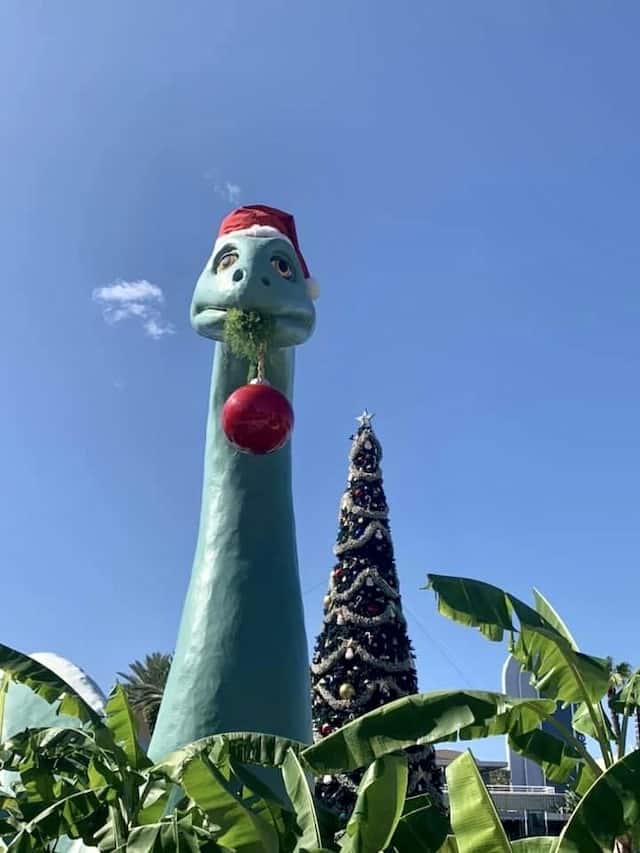 Gertie dons a Santa hat and holds a giant ornament in his mouth. I love that Gertie is not left out in the decorating!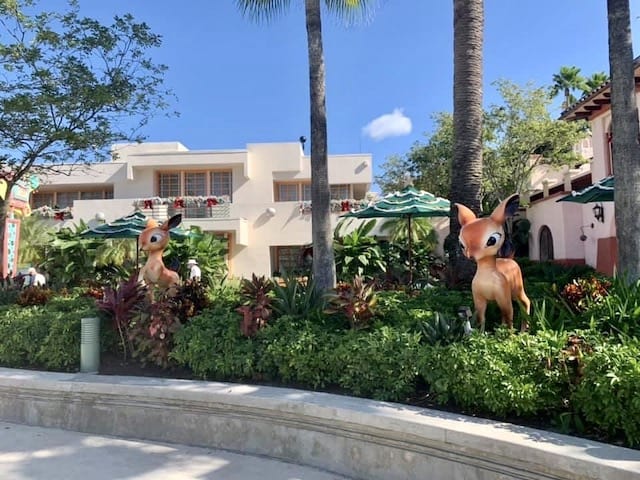 Deers are also displayed in the nearby bushes, giving off even more festive vibes in the park. There's a little holiday magic everywhere you go!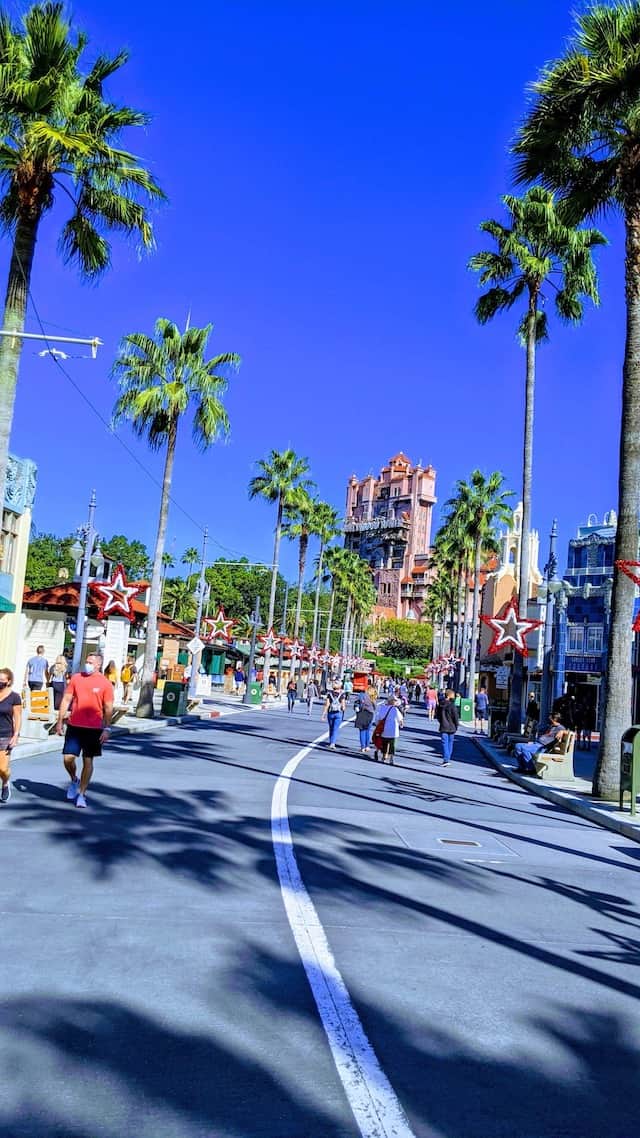 Elsewhere in the park, Sunset Boulevard has tinsel stars lining the street heading towards Tower of Terror.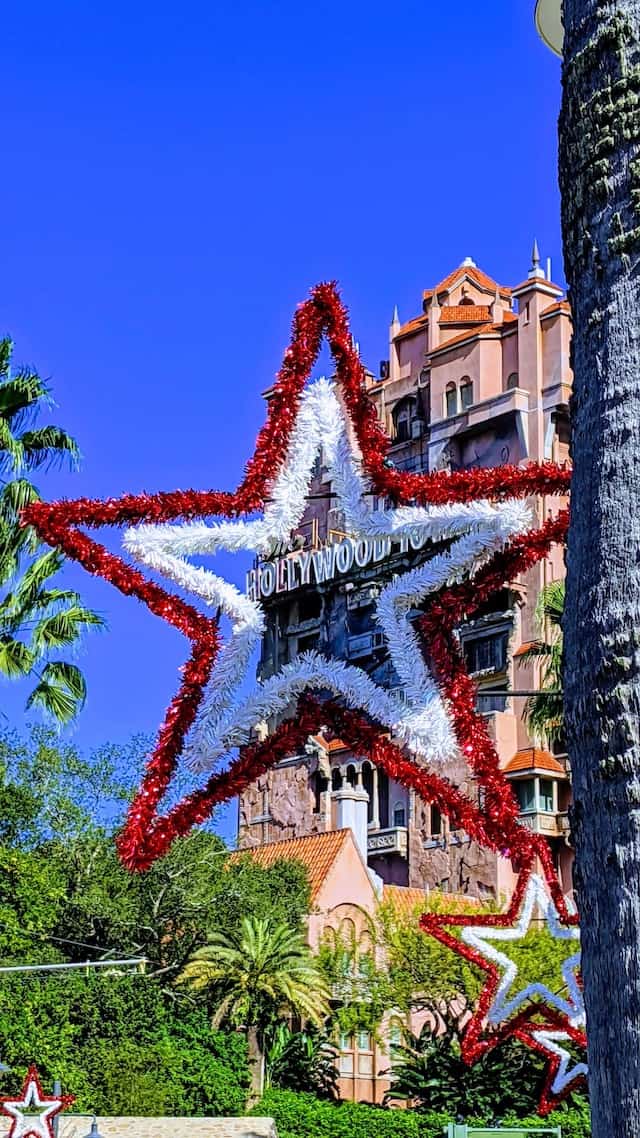 I look at the photos and I can hear the old time music playing. What a fun atmosphere!
Even the storefronts are decorated for the season! The ornaments look like little Disney Rockettes!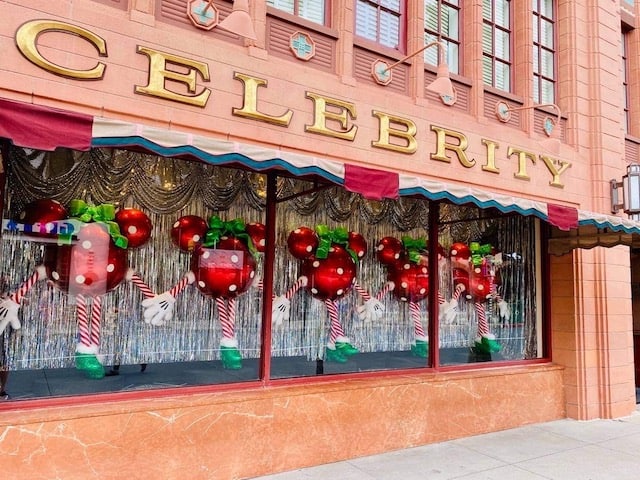 If you need some holiday merchandise at Hollywood Studios, check out all the fun items that can be found at Once Upon a Time HERE.
Are you visiting Hollywood Studios this holiday season? Share your excitement with us on Facebook!