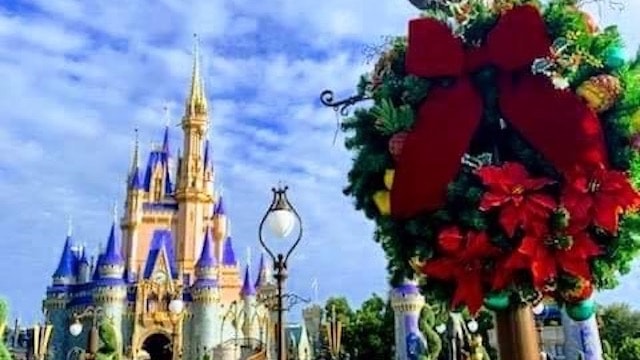 Faster than the Fairy Godmother can say "Bibbidi Bobbidi Boo" the Halloween decorations have come down and the Christmas trimmings have gone up! See the photos below.
Halloween Decorations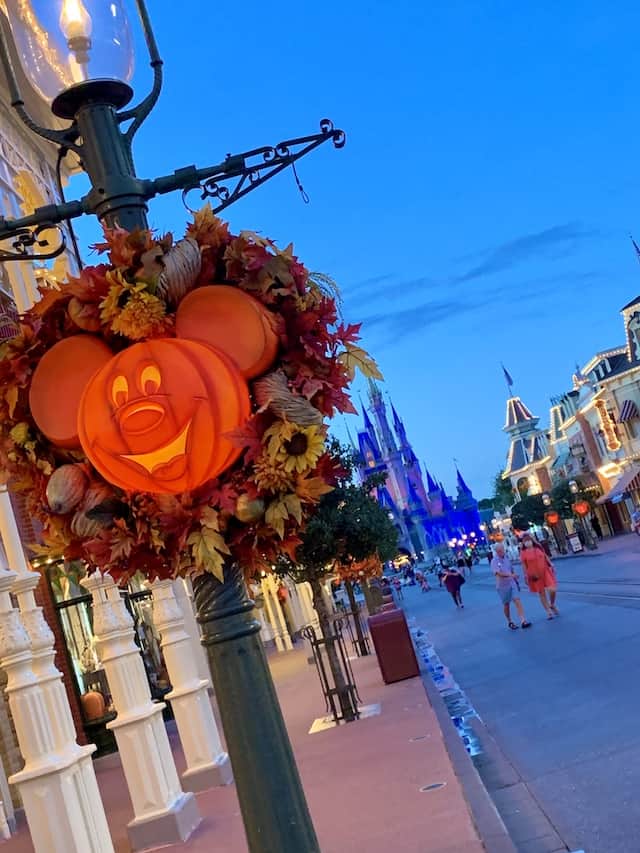 With Mickey's Not So Scary Halloween parties canceled this year, Halloween did not arrive at Disney as early as in years past. Usually, the first parties start in early August, meaning the pumpkins lined Main Street around that time too.
Since everything is a bit different this year, the Halloween season was not celebrated as long as it usually is. Decorations went up around the middle of September just in time for the "official start" of the spooky season.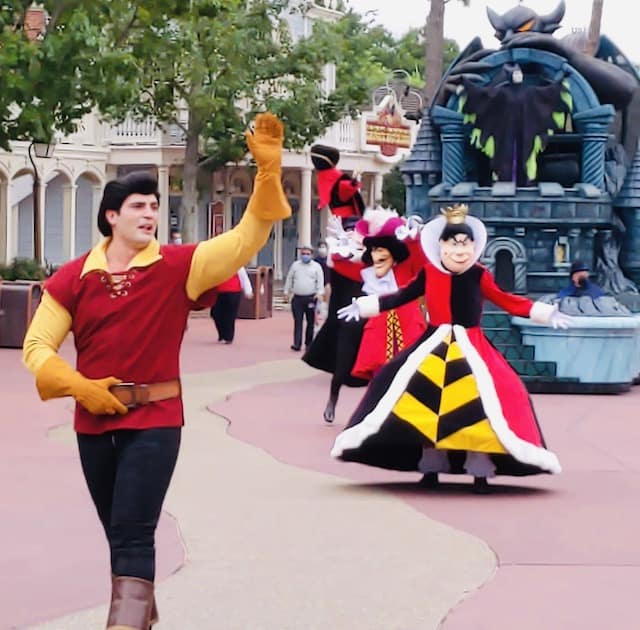 My (Monica) family went during the Halloween season this year, and we absolutely loved it. This was the first year we went during the fall (we are Christmas and spring travelers usually). The pumpkins were so fun, and we loved the Halloween-themed cavalcades.
Well, with Halloween over, Magic Kingdom has transformed to Christmas overnight!
Christmas Trimmings
KtP Crew member, Brady, shared the following photos with us of Magic Kingdom this morning (November 1) and gave us permission to share them with you!
The iconic Christmas tree that greets you as you first walk into the park is up!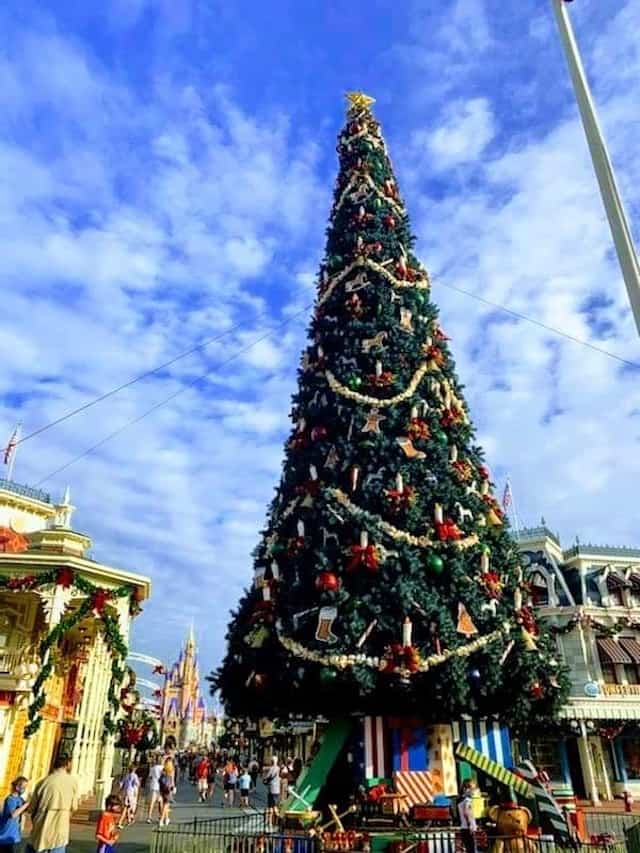 The beautiful garland and ornaments adorn the tree, and the bottom is decorated with presents and teddy bears.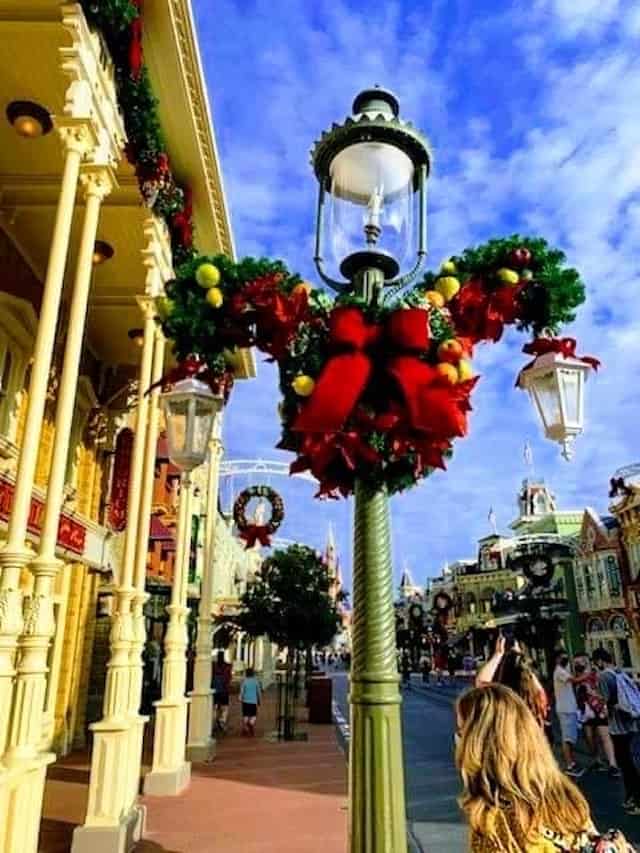 Pumpkin wreaths once lined Main Street, U.S.A. However, Guests can now spot the festive Christmas wreaths! In the photo above, you can see the Mickey shaped wreaths and the circle wreaths. Both are adorned with white lanterns.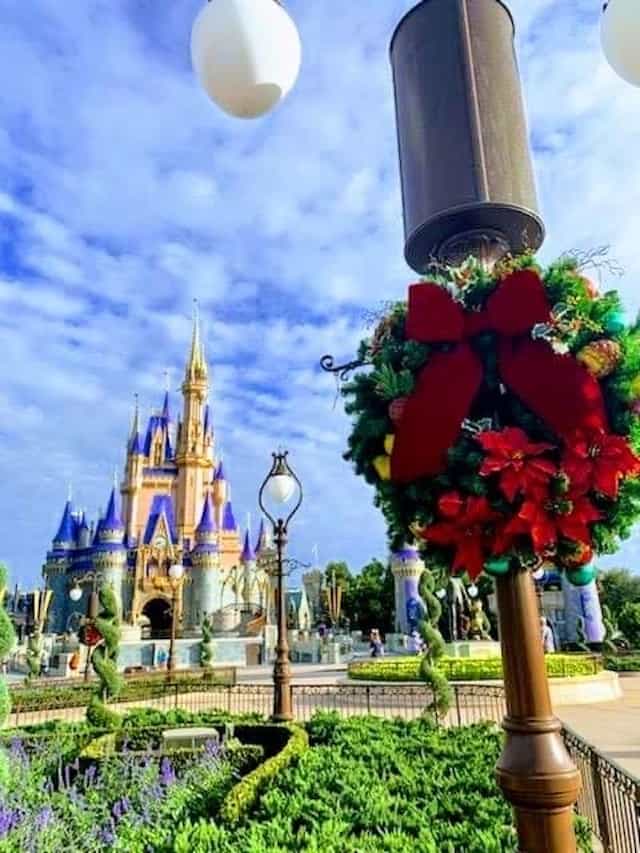 Oh, how I cannot wait to see the Hub all decorated later this week when I arrive! Cinderella Castle may look different this year, but the garland and wreaths are still there!
Thank you for the awesome photos, Brady!
Christmas Fun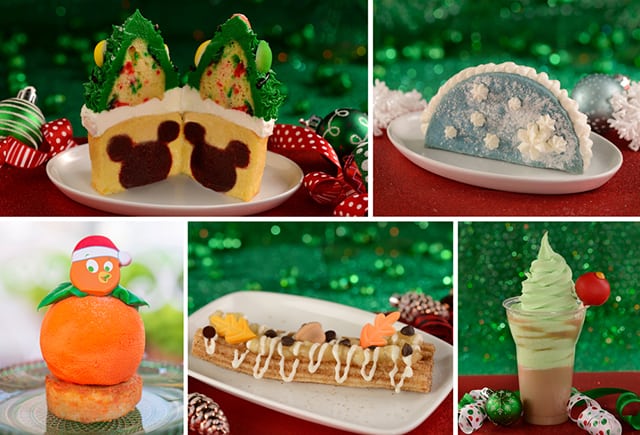 There is a lot of festive fun in store for us this year! We have the foodie guide out so check out the awesome treats you can snack on in the parks.
Disney Springs will be celebrating as well as EPCOT with Taste of Festival of the Holidays. Check out the holiday booths and character opportunities as well as the new Olaf scavenger hunt and cookie stroll!
Will you be visiting Disney World this holiday season? Share your travel plans with us on Facebook, or join our KtP Crew and continue the discussion!