It has taken some time, but we are slowly beginning to see the return of many of our favorite experiences at Walt Disney World. With the announcement that indoor character meet and greets would be returning, many Guests have questioned if these will be the same as before. Here is my recent experience at a different Disney park to help you get a better idea of what we may see at Disney World.
Return to the Magic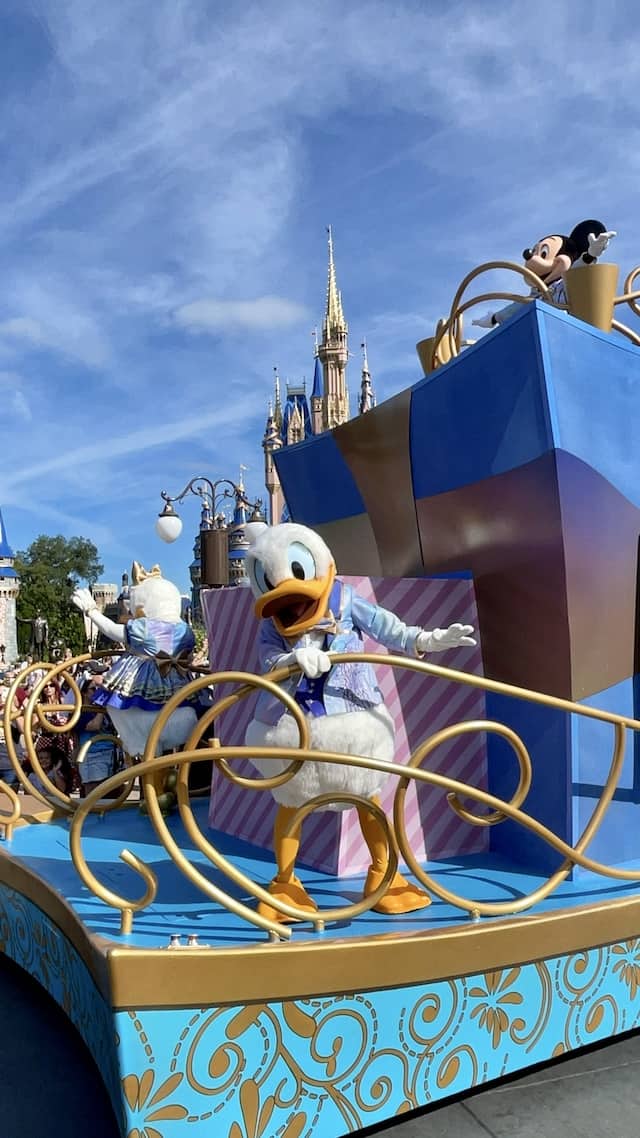 Since the Disney Parks closed in 2020, they have reimagined the Disney magic in many ways. One clever way was by introducing us to the magic of a cavalcade. Did anyone else know what a cavalcade was before 2020? It was soon added to my vocabulary.
I (Donna) am actually a BIG FAN of the cavalcades (Magic Kingdom), motorcades (Disney's Hollywood Studios), and flotillas (Disney's Animal Kingdom.) These occur throughout the day in each Walt Disney World Park, with the exception of EPCOT. They allow Guests the opportunity to see a variety of characters throughout the day without the need to stand in line for the afternoon parade in the Magic Kingdom. Be sure to check out the brand new 50th Anniversary Cavalcade.
This summer, we were also thrilled with the return of fireworks and nighttime entertainment. Guests were able to soak in the last few showings of Happily Ever After and EPCOT Forever before the introduction of Disney's Enchantment and Harmonious.
Return of Characters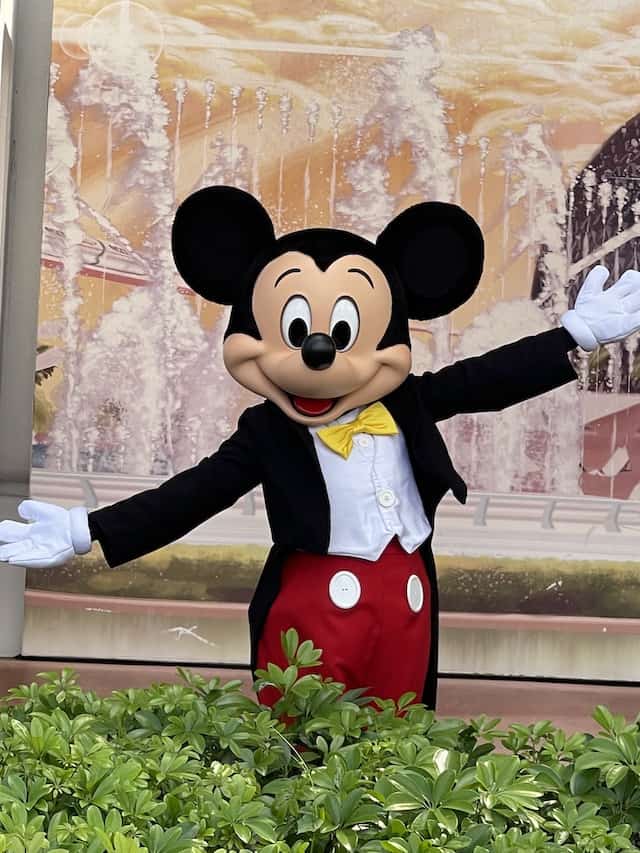 The closest that Guests could come to interacting their favorite characters was at "pop-up" character locations. These could be found throughout Walt Disney World, but due to the distance it was still difficult to interact with them.
Walt Disney World has added a few additional characters around the holidays. However, in large part the character list has remained relatively the same.
Recently we were excited to share that a large group of characters would be returning for meet and greets in November. Be sure to check out a list of who will be returning HERE. Do note, this is likely not the full list! Hopefully more will be announced soon.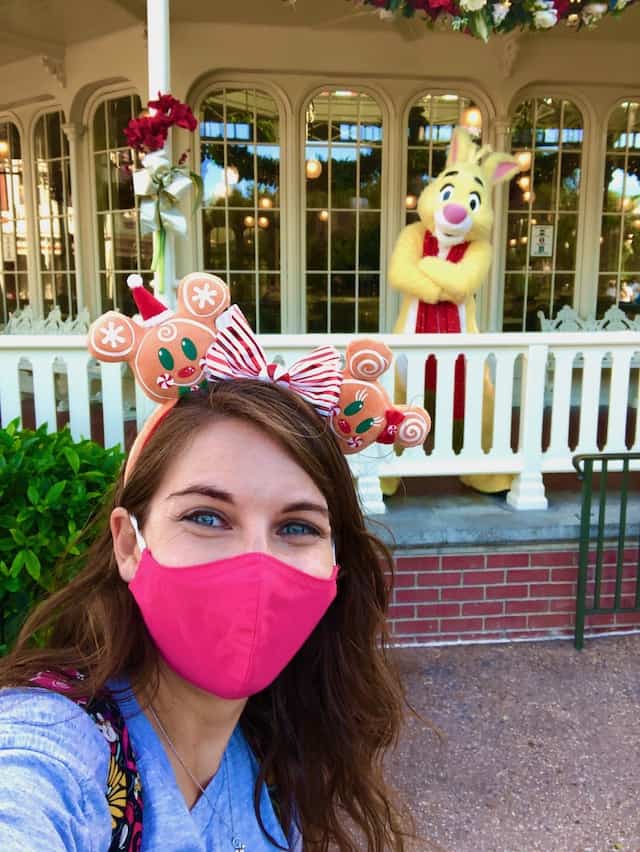 This is absolutely fantastic news for many Disney fans who have been missing their favorite Disney pals. Like so many things, these will look a little different than they have in the past. Unfortunately, we will not be able to give Mickey Mouse a great big hug quite yet or get an autograph from our favorite princess. The main difference is that these will still be socially distanced meet and greets.
Our favorite Disney characters will be standing in a set location and Guests will be invited to stand on a distanced marker. Although this may sound similar to the "pop-up" characters, the interaction is entirely different.
Meeting Mickey Mouse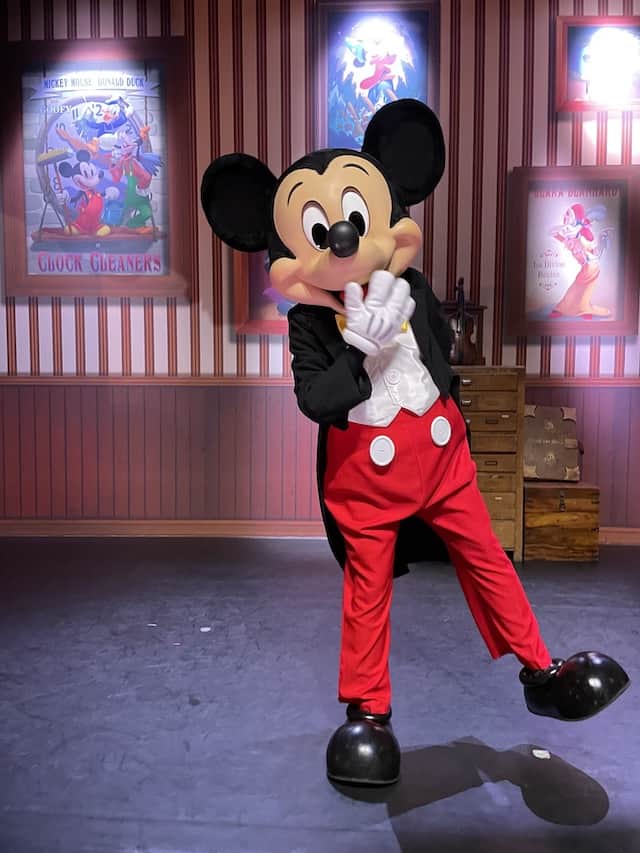 Guests visiting Disneyland in California and also Guests at Disneyland Paris have enjoyed these modified character interactions for quite some time. In July we shared that this personalized experience was still being tested, but this could very well be the future of character meet and greets at Walt Disney World.
I (Donna) recently enjoyed a trip to Disneyland Paris. I was truly skeptical if these distanced character interactions would be more magical than what I had experienced at Walt Disney World. Our first character interaction was with my favorite pal, Mickey Mouse. In the past, no trip to a Disney Park was complete without giving Mickey Mouse a big hug. As we entered into the Theatre House we waited in the plexiglass queue.
The rows of plexiglass and my uncomfortable face mask reminded me that this was not quite the magical Disney experience that I had remembered. That was until I was able to get a little closer to see Mickey.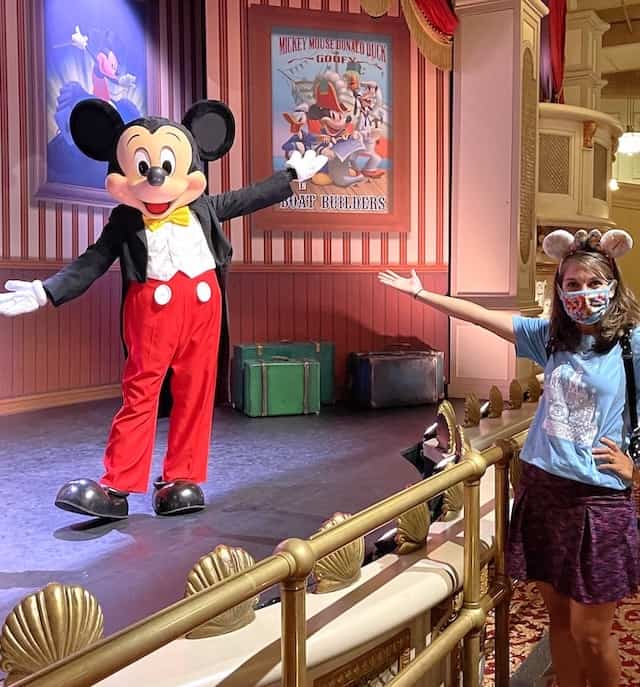 I absolutely loved seeing Guests as they were able to interact with Mickey. He played peekaboo with babies, blew kisses to Guests, and truly gave a memorable experience to everyone.
As I wiped away happy tears from watching these heart warming interactions, I was overwhelmed with the magic of Disney. When it was our turn, I told Mickey that we were so excited to see him. In response he motioned "I love you!" And just like that I felt like a child all over again.
This was such a more intimate experience than merely seeing Mickey on a Cavalcade float. It was an entirely different experience than seeing him interact with a multitude of Guests from the Walt Disney train station or at the entrance of EPCOT.
I absolutely loved seeing Guests as they were able to interact with Mickey. He played peekaboo with babies, blew kisses to Guests, and truly gave a memorable experience to everyone.
Fun Themed Locations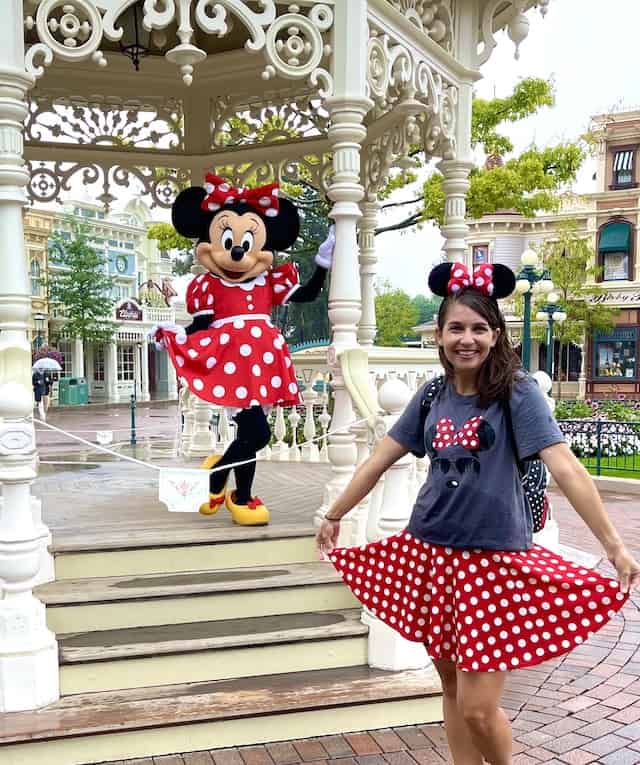 At the time of this writing, masks were still required to be worn at all times in Disneyland Paris except when taking outdoor pictures. Also at the time of this writing, Guests visiting Walt Disney World still must wear masks at all indoor locations.
We are uncertain if these mask requirements will still be in place for indoor pictures for these character interactions. However, in the promotional photo Disney shared with the character announcement, Guests were wearing face coverings.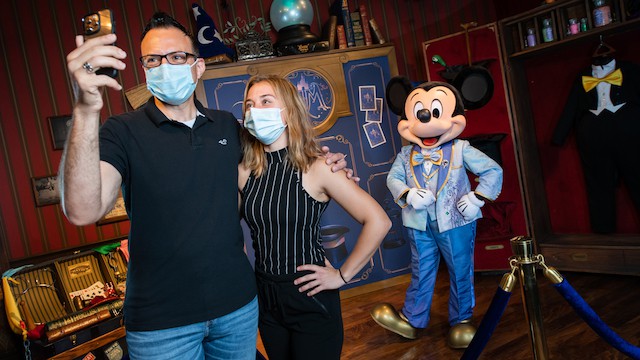 All throughout Disneyland Paris and in Walt Disney Studios, we found many fun and unique locations to interact with our favorite characters. We were able to visit with the ever so chic Minnie Mouse at the beginning of Main Street.
With the close proximity of the distanced markers, each Guest was still able to interact with her and enjoy a nice maskless outdoor photo.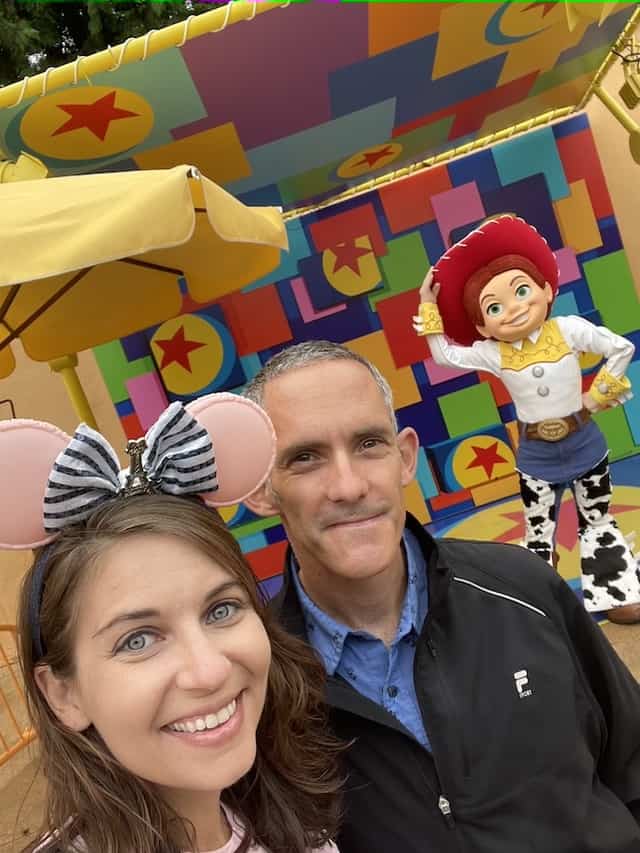 Over at Walt Disney Studios, we were able to meet with our Pixar Pals at Toon Plaza. We had a great time catching up with our favorite cowgirl Jessie. She let us know that she was keeping an eye on Woody.
It was so fun to see these unique interactions once again.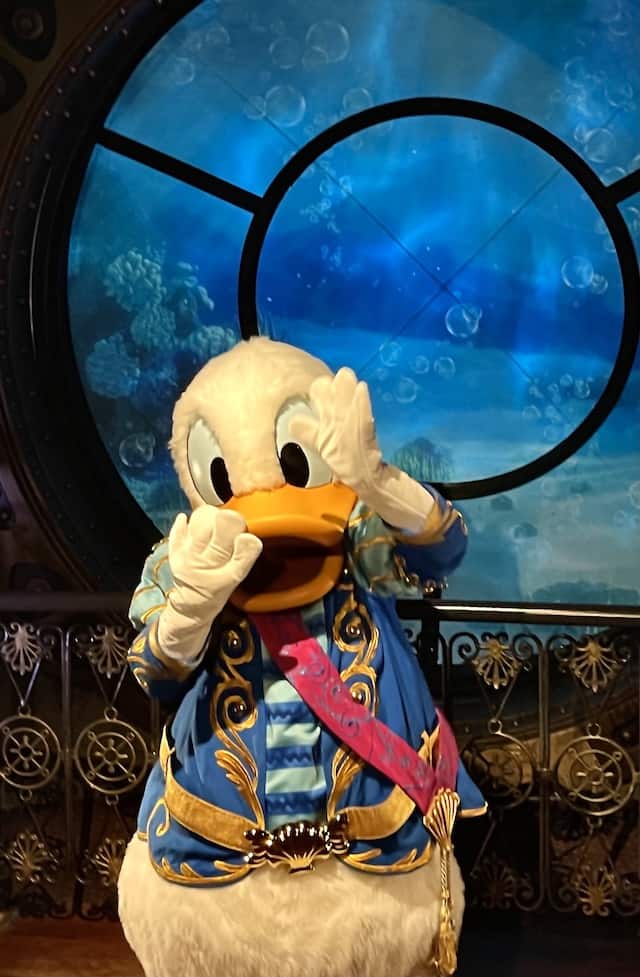 We were able to travel through a Nautilus to meet with our favorite aquatic feather friend, Donald Duck. He reminded us that he was still #1. My husband even enjoyed asking him if he swam all of the way down to the Nautilus.
Was it still magical?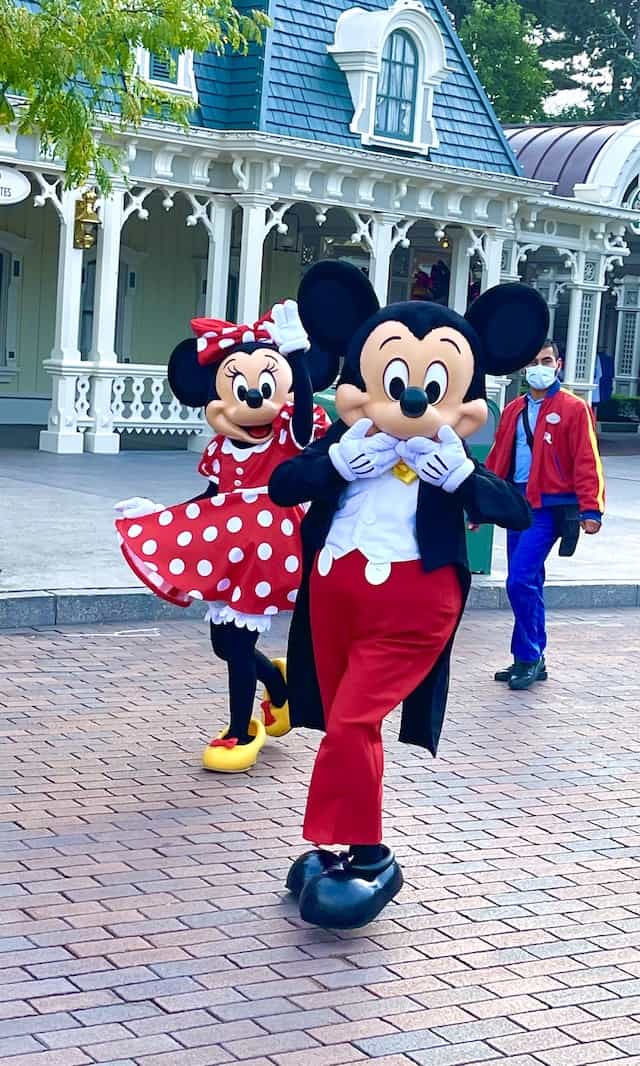 There were so many great characters to meet and interact with throughout both Theme Parks at Disneyland Paris. Even though these interactions were a bit different than in the past, I can assure you that they were still very magical.
You were not simply in a sea of other Guests interacting with characters from a distance. With this modified character experience, you were able to truly talk with and take in your favorite Disney pals.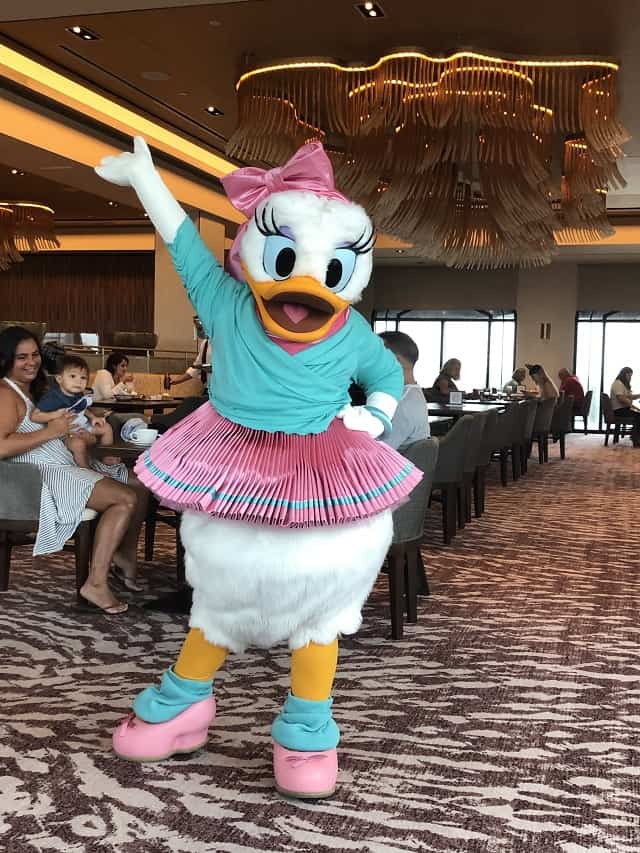 I have enjoyed great Character meals including Topolino's and Tusker House. Both of these locations offer a great experience to capture a selfie with your favorite Disney pal. It has been my experience that these characters will pose for a quick photo and then they need to greet the next table fairly quickly.
Even though these interactions were a bit different than in the past, I can assure you that they were still very magical.
With these newly character meet and greets you were given individual time with each character. I am personally so excited that these will now be returning to Walt Disney World. This has been the missing piece of Disney magic during our trips to Walt Disney World.
What do you think of these newly modified character experiences? Will you be booking a trip to Walt Disney World to visit with your favorite characters soon? Have you experienced these modified character experiences at one of the other Disney Parks? Share your thoughts with us on our Facebook Page.