You've probably heard that Magic Kingdom's Nighttime Spectacular, Happily Ever After, is nearing the end of its run. Are you sad to say goodbye to Happily Ever After?
Happily Ever After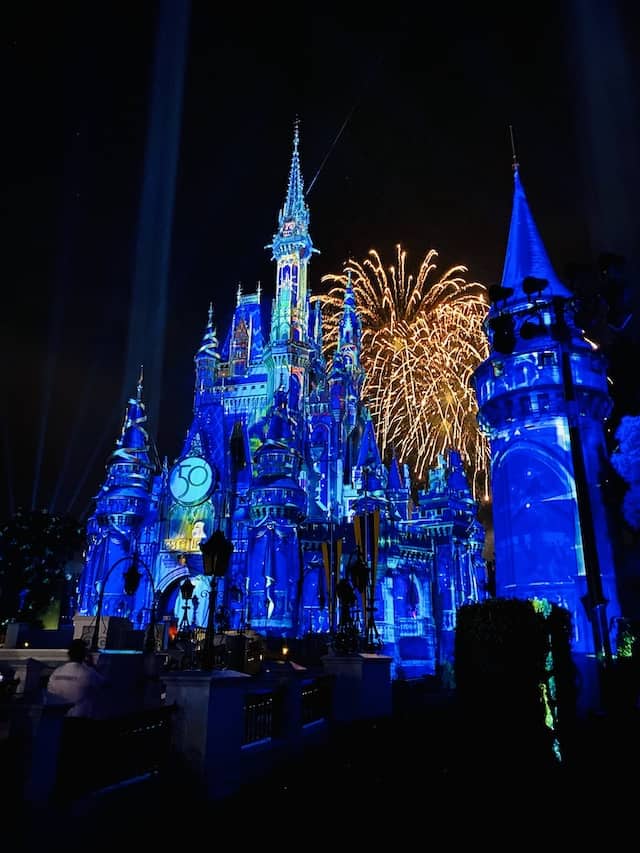 Ready to begin? Let the wonder take hold!
Magic Kingdom's Happily Ever After fireworks show is an 18 minute, spectacular journey through Disney's most beloved films. This show uses projection mapping, lights, fireworks, and music to tell the story of heroes, love, and friendship from so many of the Disney movies we know and love.
The show originally debuted on May 12, 2017. At the time, it featured the most technologically advanced projection mapping display in Disney Parks history.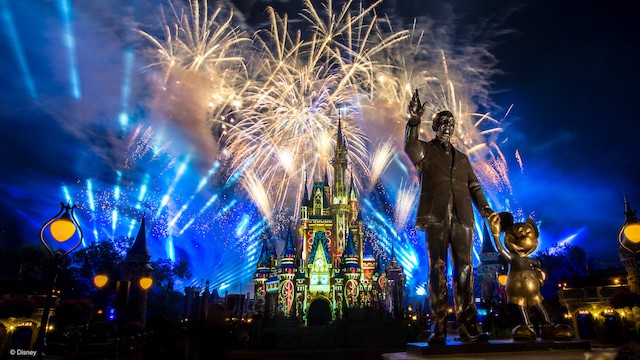 Happily Ever After features a song by the same name performed by Angie Keilhauer and Jordan Fisher. It also has a remarkable score with contemporary versions of all of our beloved songs from our favorite Disney movies.
The show will be permanently retired on September 29, 2021, in order to make way for Magic Kingdom's newest nighttime spectacular, Disney Enchantment.
A spectacular display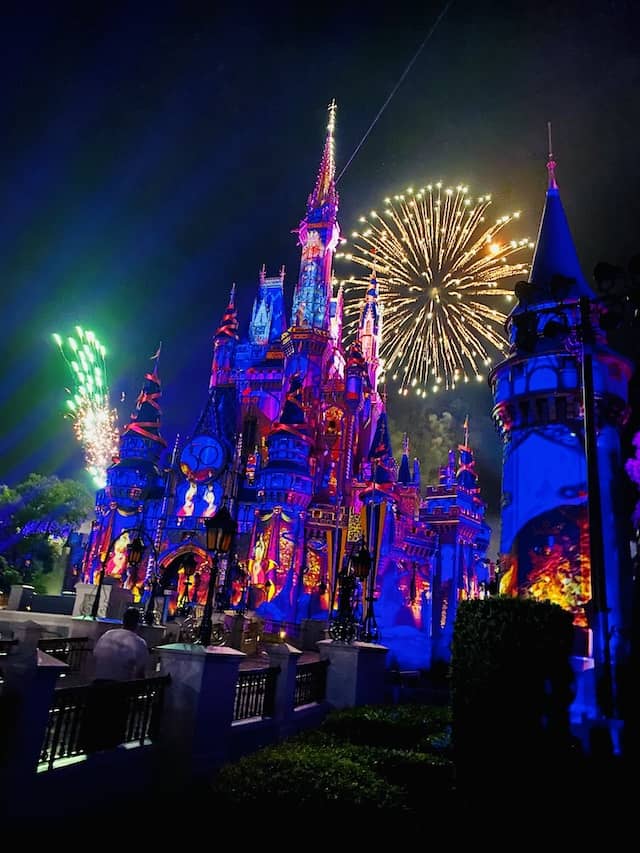 Happily Ever After tells a story that reminds us that we always are more than what we've become, and that we are the key to unlocking our own happiness.
Using our favorite characters, scenes from beloved Disney films, and Disney's best songs, we take a journey that captures what we are all truly seeking in life.
"…And they all lived happily ever after. Each of us has a dream, a heart's desire. It calls to us. And when we're brave enough to listen and bold enough to pursue, that dream will lead us on a journey to discover who we're meant to be. All we have to do is look inside our hearts and unlock the magic within…"

Happily Ever After Opening
Dreams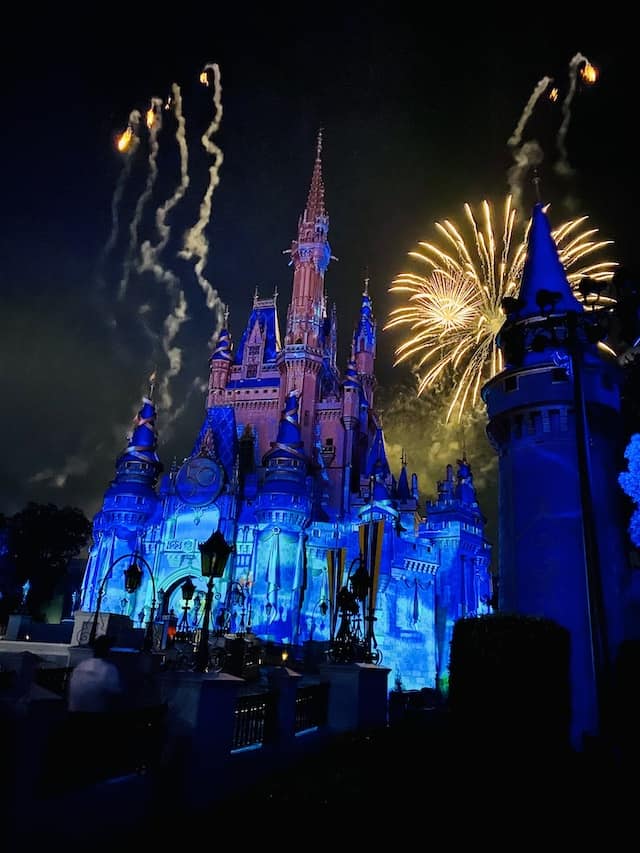 We start with dreams, where we see Tiana, Ariel, Remy, Rapunzel, and Quasimodo all wishing for something more for their lives.
Friendship
We then transition into friendship, introduced by Aladdin, and experience some of Disney's greatest friendships.  Here we watch characters from Tarzan, The Lion King, Toy Story, The Jungle Book, Wreck it Ralph, Big Hero 6, Zootopia, Inside out, Monsters Inc, and Aladdin.
The segment ends with my personal favorite rendition of "Friend Like Me" with Genie tearing it up!
Love
The show then highlights love, introduced by Olaf.  This segment features a beautiful rendition of "Love is an Open Door," accompanied by the most perfect bursting fireworks.  We follow several love stories featuring characters from Wall-E, The Lion King, Tarzan, Zootopia, Finding Dory, Up and Dumbo.  
The castle then transforms as floating lanterns from Tangled fly up as Flynn Ryder and Rapunzel sing "I See the Light."
Adversity
We then see what I think of as the villain segment, but it is commonly recognized as adversity.
This portion of the show is aggressive and loud, with booming fireworks that make the Castle appear to be surrounded by smoke and engulfed in flames.  Here we see epic battles with characters from The Incredibles, The Little Mermaid, The Lion King, Aladdin, Sleeping Beauty, and Pirates of the Caribbean.
These segments wrap up with the triumph of good persevering over evil, and we hear a spectacular version of "Go the Distance" from Hercules.
Finale
The show ends with a magnificent finale. If you weren't tearing up before, you certainly will now as you hear the narrator challenge you to unlock your own magic and make your dreams come true.
As Happily Ever After plays in the background and reminds us that "we can fly," Tinker Bell takes flight from the Castle and soars overhead, leaving a trail of pixie dust over us all.
The music hits at just the right times as the fireworks burst alongside the Castle, tugging at your heartstrings.
And so, our journey comes to an end. But yours continues on. Grab ahold of your dreams and make them come true. For you are the key to unlocking your own magic. Now go. Let your dreams guide you. Reach out and find your Happily Ever After.

Happily Ever After Ending
Go see Happily Ever one last time if you can
I (Jamie) recently went down to Disney World for a quick trip with only two things on my agenda: enjoy Disney's After Hours Boo Bash and see Happily Ever After one last time.
I can't tell you how glad I am that I did. Happily Ever After is more than just a fireworks show for me. In fact, I'd argue the fireworks are the least impressive part!
It's an emotional journey through my childhood years into adulthood. These films and characters are tied to my life, I grew up with them, and now my children are growing up with them. Disney wrapped them all up perfectly in one extraordinary show, and I can't get enough of it!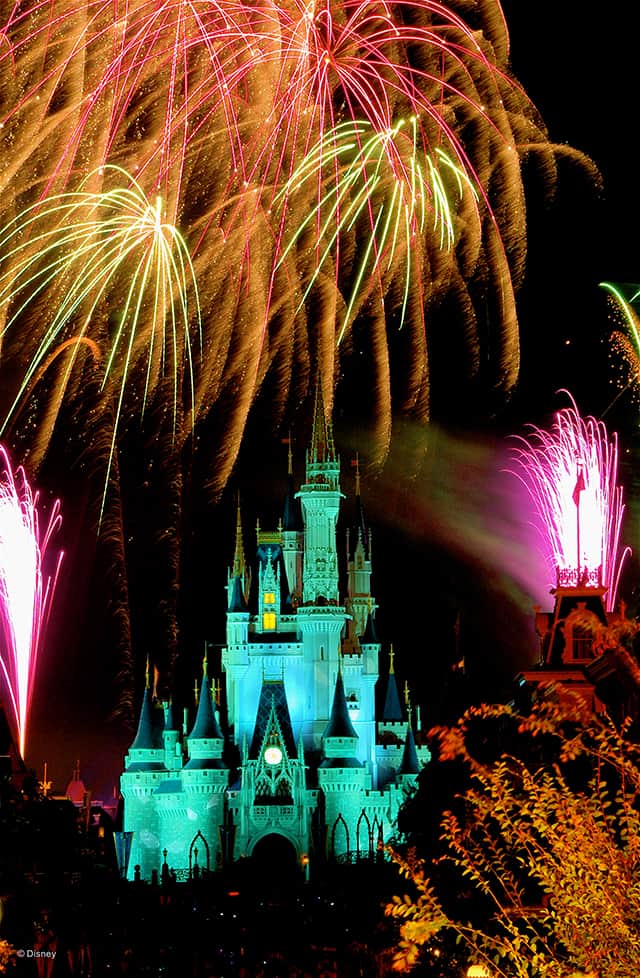 The projection mapping on Cinderella Castle is incredibly unique and spectacular.  The way the Castle transforms with our favorite characters and our favorite scenes was not only advanced for its time but absolutely stunning to take in.
Watching Happily Ever After for what we knew was the last time made us deliriously happy and devastated at the same time. Knowing it would be our final viewing, we got a spot as close as we could to Cinderella Castle. We wanted to get the perfect view of our favorite projections.
As the lights went out and the music started up, I felt my heart begin to race, and the tears begin to roll down my face. The tears were full of emotions. Sadness, but also so much joy and gratitude.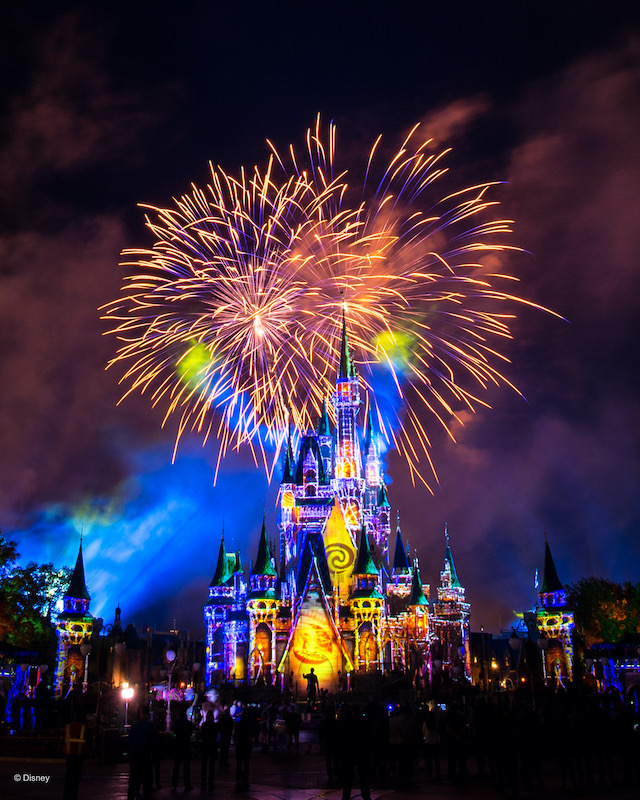 The sadness was for obvious reasons, but I didn't expect the joy and gratitude to come on so strongly. Gratitude that I could experience the show one last time. Joy because as short lived as Happily Ever After was, it gave my family so much joy over the years.
If you can make it work, go see the show one last time. "Go, let your dreams guide you. Reach out and find your Happily Ever After."
Will you have a chance to go see Happily Ever one last time? Share your feelings about this beloved shows ending with us on Kenny the Pirate's Facebook page, or join our crew and continue the discussion!
Are you planning a vacation? Reach out to our trusted travel agency sponsor Authorized Disney Vacation Planner
Mouse Class Travel
!