Your ride into Walt Disney World will be a lot more magical! Take a look at the latest Walt Disney World transportation to receive a magical makeover.
Disney's 50th Anniversary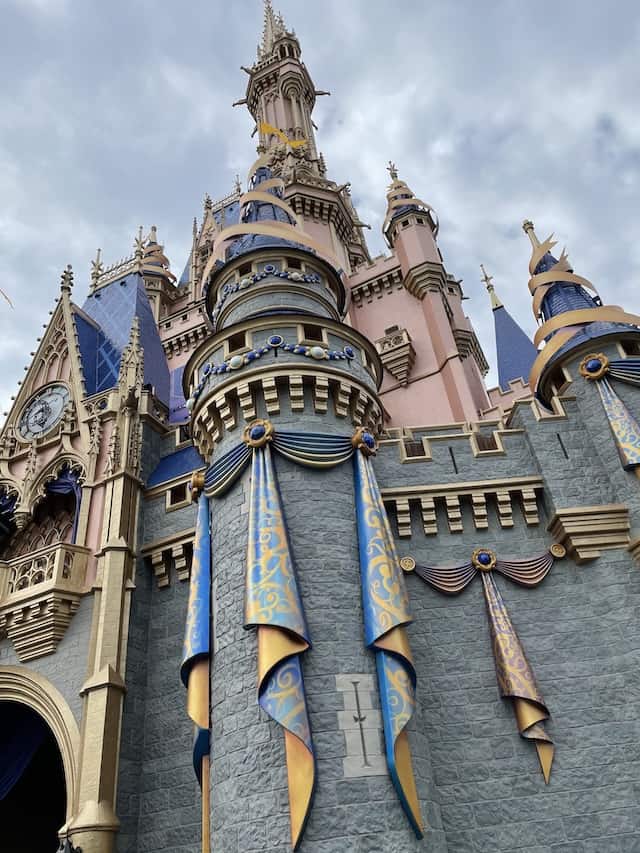 Preparation has been well underway for Walt Disney World's 50th anniversary celebration, and we are getting really close now to the big day!
What are you looking forward to the most out of all of the upcoming festivities? To see everything you need to know about the anniversary celebration, take a look at this post HERE.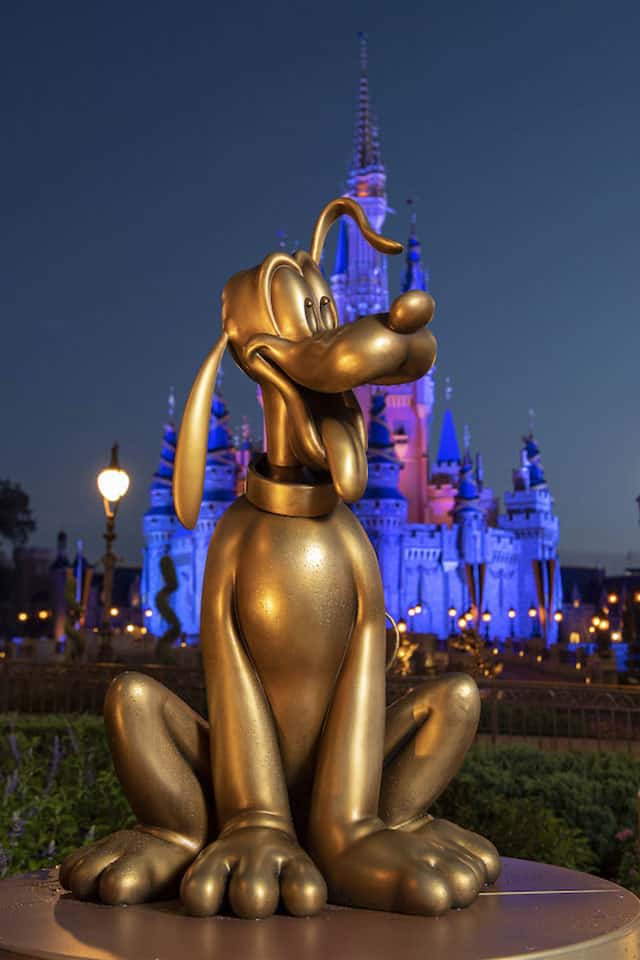 Guests are going to see a brand new nighttime firework show at the Magic Kingdom. Showtimes for the new Disney Enchantment show can be found here. For a sneak peek at the new show's theme song, "You Are the Magic", check out this post.
EPCOT's Harmonious is set to make its debut along with a new show at Animal Kingdom. We also have brand new character costumes and cavalcades to look forward to. Guests visiting now are already seeing a few of the new golden character statues from Disney's Fab 50 Character Collection pop up throughout the theme parks.
Walt Disney World Transportation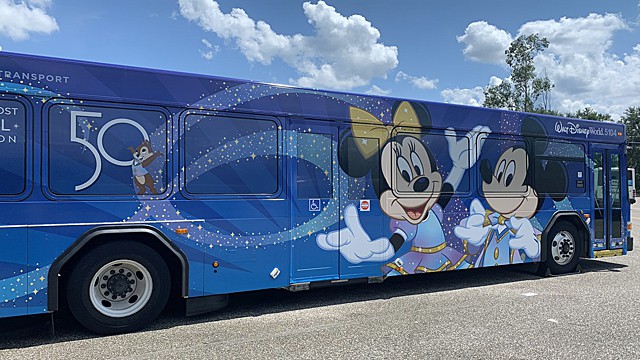 It seems like the parks are not the only things receiving a magical makeover in anticipation of Disney's 50th Anniversary. I (Maggie) cannot be more pleased to see this!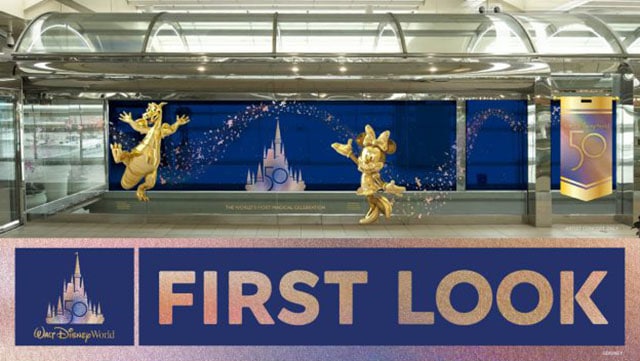 Once October 1st is here, guests are going to feel like the celebrations have already begun as soon as they come into Orlando. Their first clue will be at Orlando International Airport.
We have also spotted new makeovers for other forms of Disney transportation such as wraps on the bus transportation and gondolas on Disney Skyliner.
Disney Monorail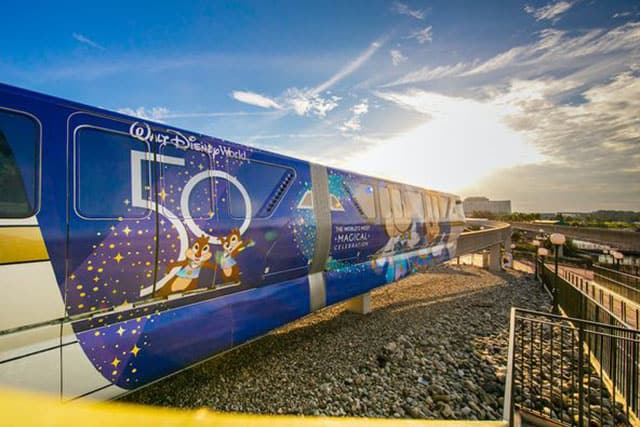 Today, Disney has shared a first look at the new monorail wraps for the monorail!
The wraps feature blue and gold colors, and we can spot a few of our favorite characters on them as well.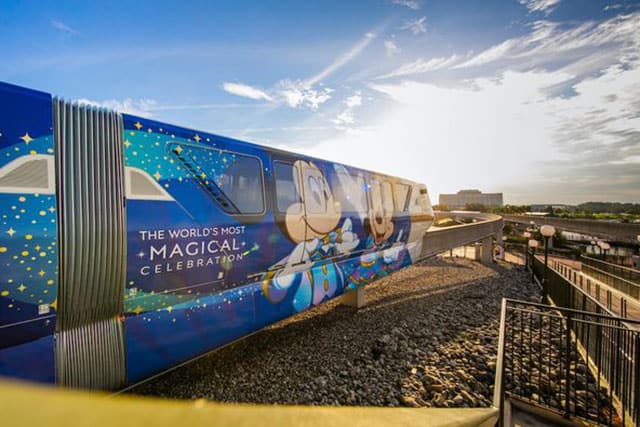 I love how everything that reminds us of Disney is also being included in all of the celebration! It's just what makes your trip that much more magical and gives you the feeling that you are in no other place BUT Walt Disney World.
What do you think of the new monorail wraps at Walt Disney World? Are you excited to see all of the decorations and everything that will be at the parks for the anniversary? Tell us about it in the comments below or on our Facebook page!
Maggie Baltz