A new sign has debuted over a shop in EPCOT in preparation for its grand opening. Have you had the chance to take a look?
New look for EPCOT
If you have visited EPCOT lately, you know that it has been a bit of a struggle trying to weave your way through the many construction walls there as the park's transformation is taking place.
The France pavilion expansion is complete and debuts to all guests in just a few short weeks. Work has already begun on Guardians of the Galaxy, and Space 220 is opening soon as well.
At least two other projects are nearing completion and will be opening soon! You can check out those projects here.
With all of that mentioned above, maybe EPCOT will NOT be the park that guests decide to skip after all?
Creations Shop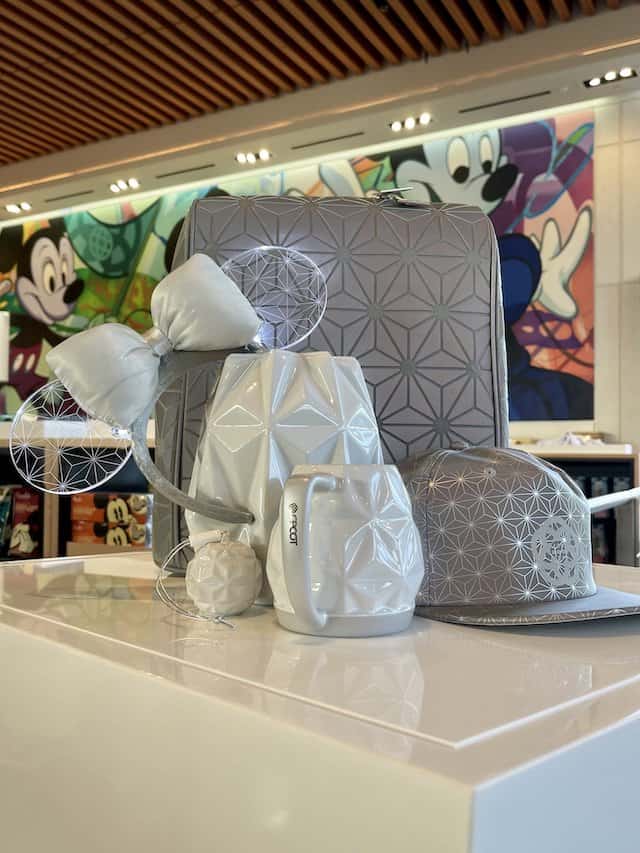 Mouse Gear is now the Creations Shop! This is not just any ordinary shop. The new shop's goal is to allow guests to experience "the park's vision and tradition".
The shop opens to guests on September 15th. That is just next week! Guests will have a chance to purchase merchandise from the new Light & Color Collection that is pictured above. What do you think of those ears? They are super cute!
New Marquee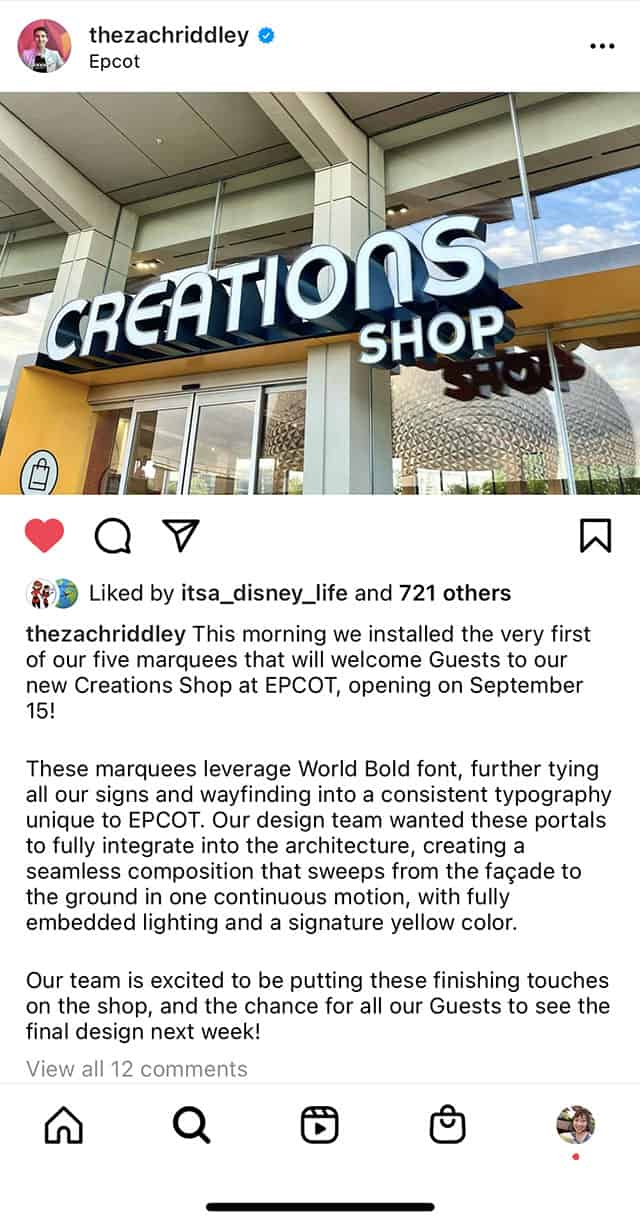 Today, Disney Imagineer, Zach Riddley shared the first of five marquees that will welcome guests to the new shop. He shares the following about the marquee:
"These marquees leverage World Bold font, further tying all our signs and wayfinding into a consistent typography unique to EPCOT. Our design team wanted these portals to fully integrate into the architecture, creating a seamless composition that sweeps from the facade to the ground in one continuous motion, with fully embedded lighting and a signature yellow color."

Disney Imagineer, Zach Riddley
We cannot wait to see what the other marquees look like and look forward to seeing the new Creations Shop.
What do you think of the first marquee for Creations Shop? Are you looking forward to seeing the new shop or will you miss Mouse Gears? What do you think of EPCOT's transformation? Tell us about it in the comments below or on our Facebook page.
Maggie Baltz