Just to state the obvious, it's super hot in Disney World! So how do you keep your makeup from melting like Olaf in the desert? Well, I (Christina) have a few battle-tested products that I don't travel to Disney without! These items have proven to last for hours in the hot Florida sun and live to tell the tale.
Disney and Make up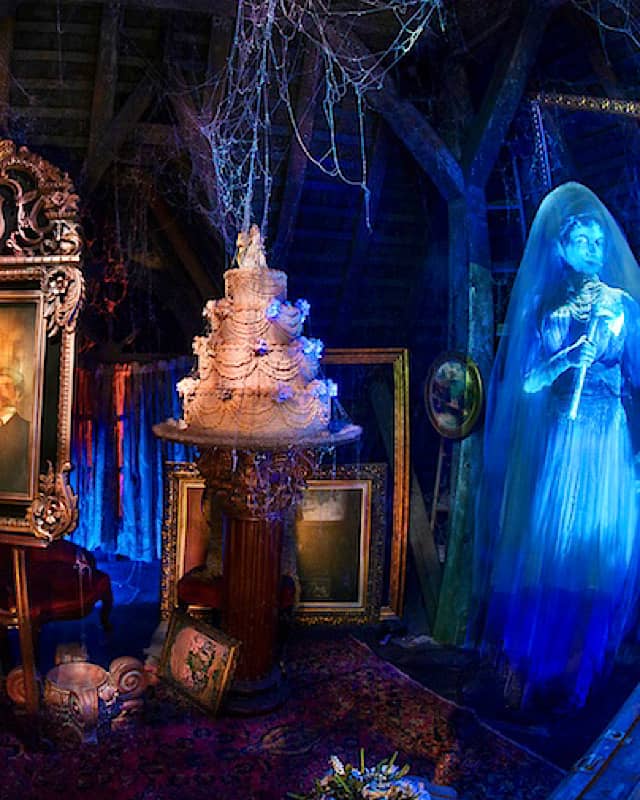 As one of my favorite comedians, Jim Gaffigan, says: "standing in line at Disney is like standing in line at the DMV on the surface of the sun". This is a pretty accurate description. For many years I (Christina), like so many, just gave up on makeup at all while at Disney.
It seemed pointless to spend the time doing makeup only to have it melt off a few hours later. On the other hand, though, I also got tired of looking like an escaped ghost from the Haunted Mansion out to live my best Disney life.
I started to invest in better-quality products and quickly learned that I didn't need to sacrifice "beauty" for comfort. Makeup is one of my passions, and I'll admit that I might have a slight addiction to buying new products.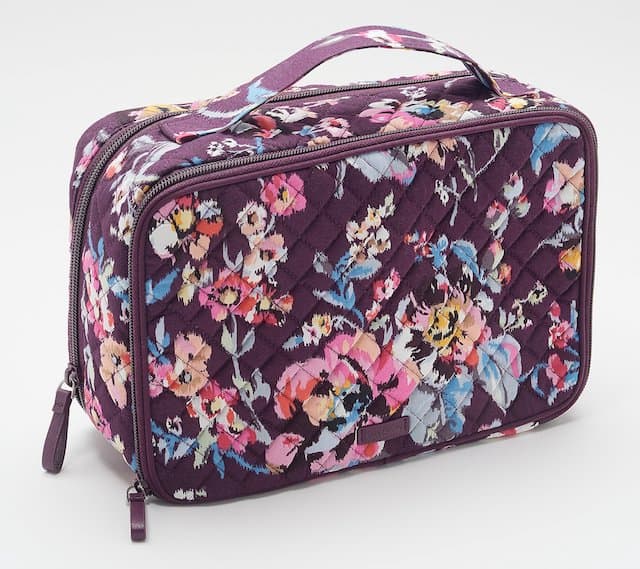 When I find something that works, I can't keep it quiet!
I usually pack a couple of makeup bags to take with me on vacation and match my look with my outfits. I don't mind spending a little extra time doing my makeup in the morning, but I don't want to worry about reapplying during the day.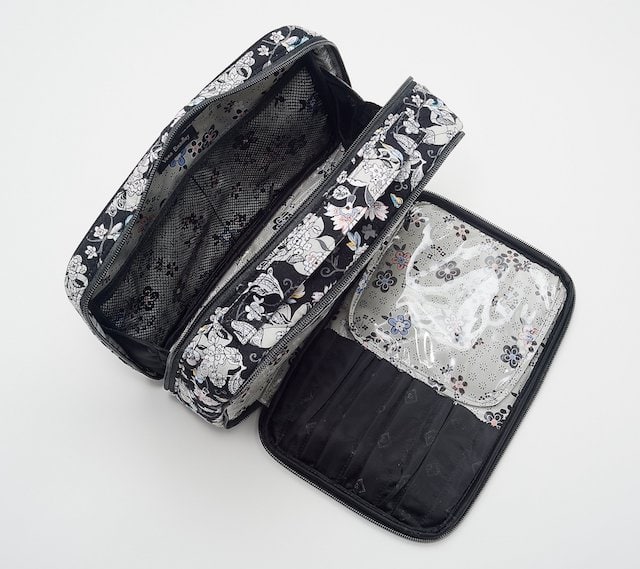 Take a peek inside my (Christina) makeup bag to see some of my favorite products that can withstand a day in the Florida sun!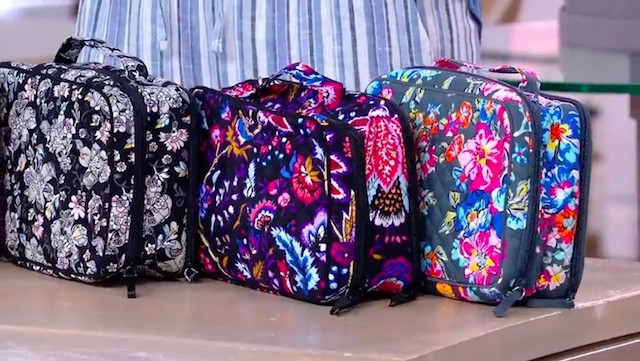 Primer
The foundation of your foundation should always be a good primer. Face primer helps to increase the longevity of your foundation and prevent creasing.
Laura Geller Spackle Skin Perfecting Primer: Hydrate
My favorite primer of all time is Laura Geller's Hydrating Spackle.
You'll hear me bragging about many Laura Geller products throughout this article, but her primer is one of my must-haves. I have very dry skin and this Spackle Primer is ultra moisturizing and light weight. It also lasts a long time!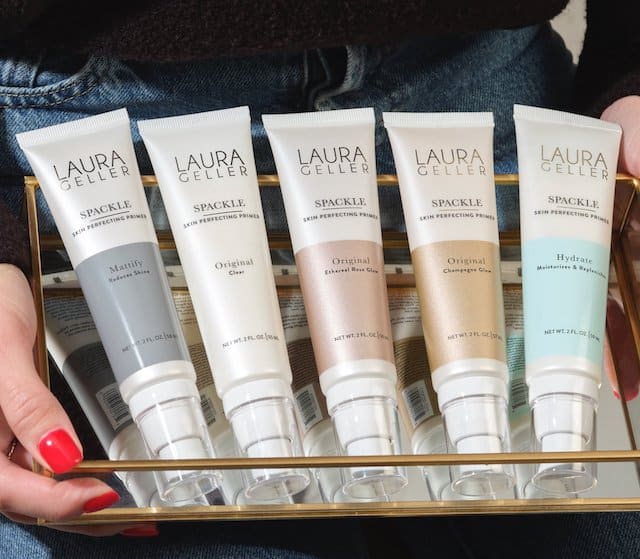 The beauty of Laura Geller's Spackle Primer line is that there is a Spackle for every skin type!
Smashbox Photo Finish Reduce Redness Primer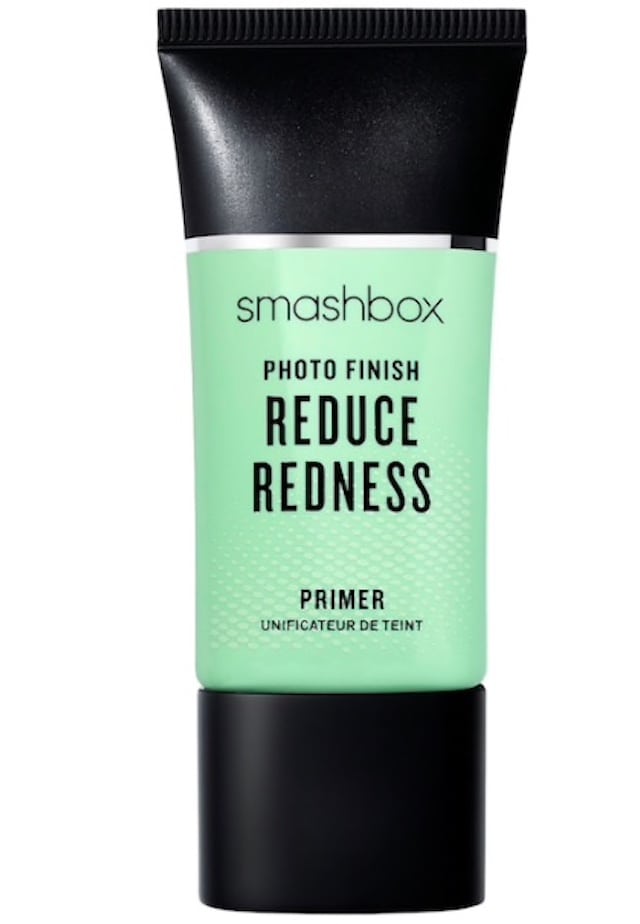 I love the Smashbox Photo Finish Reduce Redness Primer. This is a rather pricey product for such a small size so I reserve my Smashbox primer for spot treatments.
To save money, I buy the travel size tube and that will last me a couple of months. Don't be scared by the green color either! Green is used to neutralize the color red.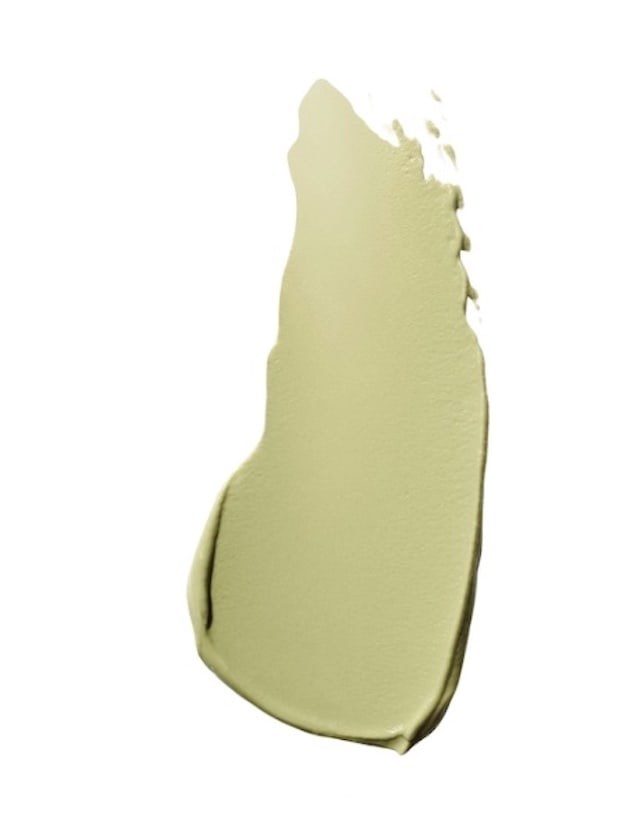 If you have any redness on your face, whether from breakouts, dryness or sunburn, this will cover you!
I simply apply a very small amount on the areas of extreme redness (after my Laura Geller Primer) and then cover over with my foundation.
Foundation
High-end makeup can be quite expensive, but I will say this all the way to my deathbed: invest in a good foundation! You can save money on lipstick, eyeshadow, mascara or anything else, but treat your skin right!
Laura Geller Baked Balance-n-Brighten Color Correcting Foundation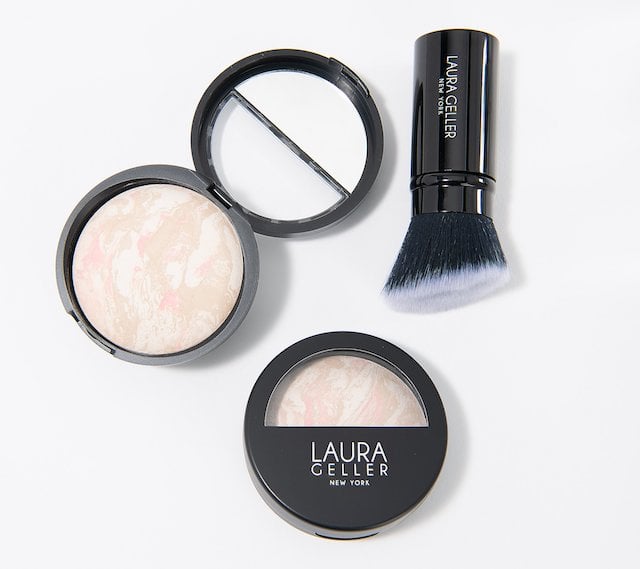 My main foundation that I use everyday is Laura Geller's Baked Balance-n-Brighten Color Correcting Foundation. After many years of wearing Mally products that turned my skin an orange-tint, I finally went to an Ulta store to get color-matched. One of the employees suggested I try Laura's Baked Foundation and instantly matched me to my perfect shade (Porcelain).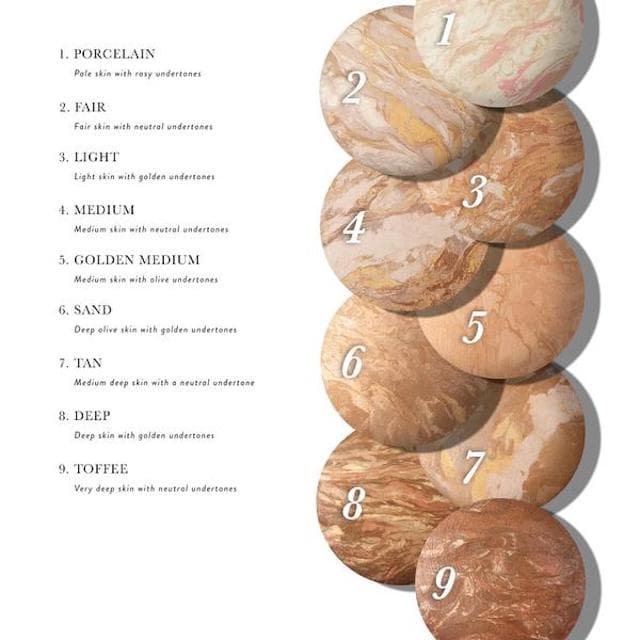 The beauty of this foundation is that it is color correcting. When you open up your compact you will see that the makeup is not just one color, but rather a swirl of various different pigments.
This blend of pigments helps to create an even tone and finish to your skin. The other beauty of all Laura Geller's baked products is that they start their life as a cream.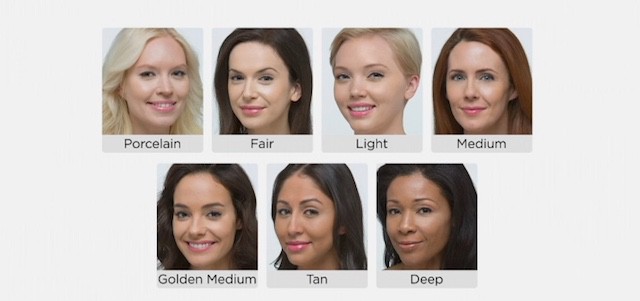 They are then baked for 24 hours on terracotta tiles and become a beautiful powder that doesn't dry out your skin. 
I always bring my compact in my park bag to do some light touch-ups but this foundation lasts extremely well all day.
Another thing I find is that when I wear this foundation, I don't get sunburn on my face. 
Tart Face Tape
The Tarte Face Tape Foundation is one of the best full coverage foundations I have ever come across. While I don't wear full liquid foundation every day, I do sometimes bring this with me on vacation as it creates the perfect airbrush look.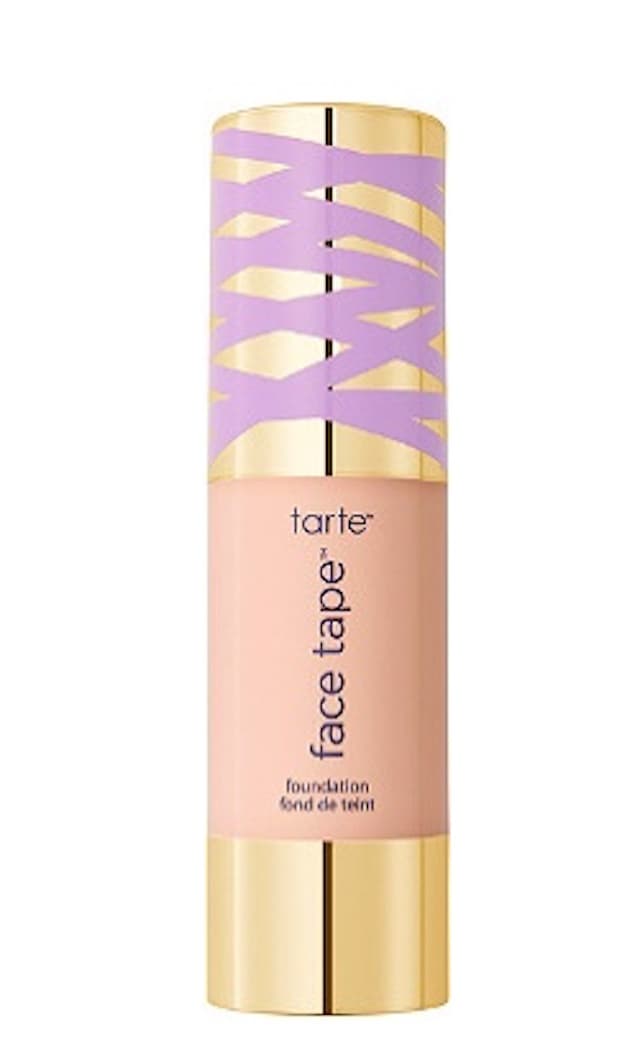 When I do my princess cosplay makeup, this is the foundation I use. It has full coverage yet still feels lightweight. 
The other benefit with Tarte Face Tape is that it comes in a very large variety of colors. There is a shade to match everyone.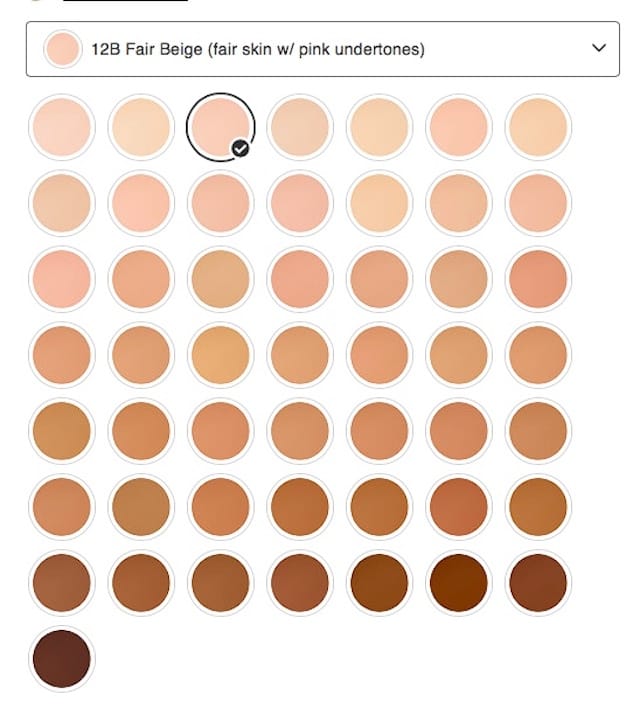 I simply walked into my local Ulta store and asked someone to color match me. It took two tries and we found the perfect shade. (12B Fair Beige).
Blush
I love blush! It's a great way to tie your whole look together. With so many colors to choose from, it can be daunting to decide what to buy. 
Laura Geller Baked Blush-n-Brighten Marbleized Blush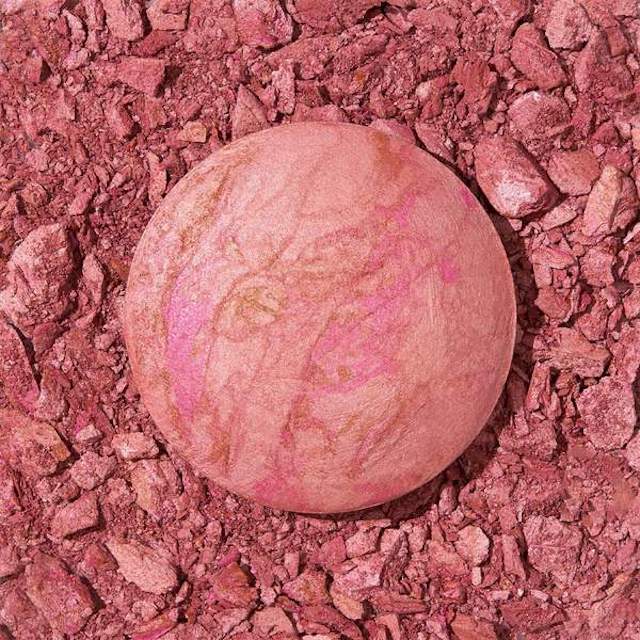 Back to my beloved Laura Geller Cosmetics! I can't stop gushing over these baked products. Especially as someone who has dry skin, it has taken me forever to find powder based products that don't try out my face.  
The Baked Blush-n-Brighten Marbleized Blush is made with swirled liquid pigments that are baked on terracotta tiles for 24 hours just like her foundation. The swirled pigments help to create a more subtle and even tone.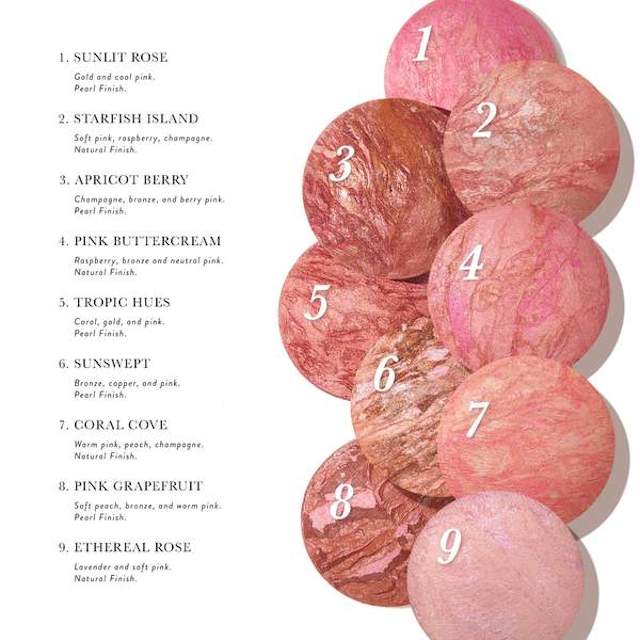 Because these blushes are baked creams, they are smooth and non-drying.
They also last much longer than other blushes.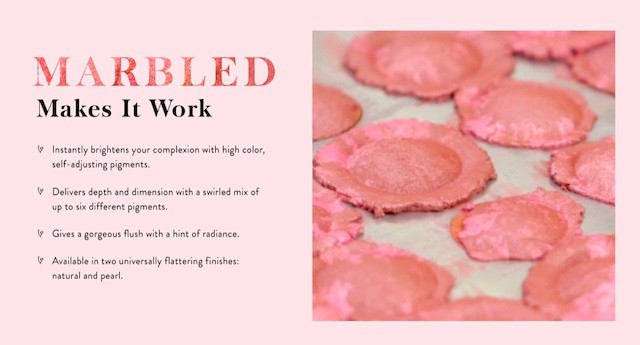 Ben Nye Powder Blush
I also own a few Ben Nye blushes. Ben Nye is a stage makeup brand and is much more pigmented than your average blush so a little goes a long way.
One reason I like them is they are the same blushes used by the princesses. That means they are built to last all day in the sun!
Bronzer and Contour
I know some people can get scared when they hear the words bronzer and contour. How you do apply them? Aren't they the same thing? Nope! Bronzer and contour are two very different products and are applied in different areas of the face.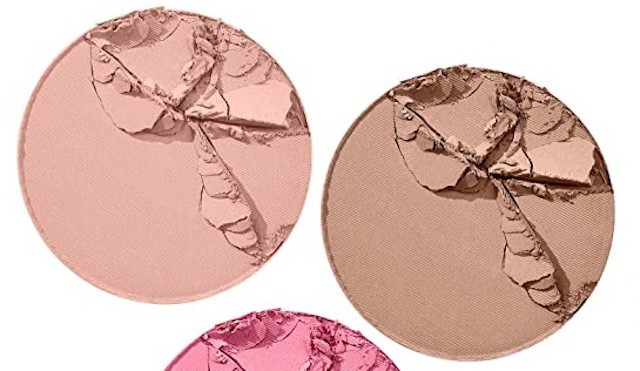 The best way to think about it is that bronzer is used to add a "fake sunlit glow" anywhere the sun might hit your face (Forehead, cheeks and side of the face).
Contour, on the other hand, is used to create shadow in the low light areas of the face. This makes it look more defined and slimmer.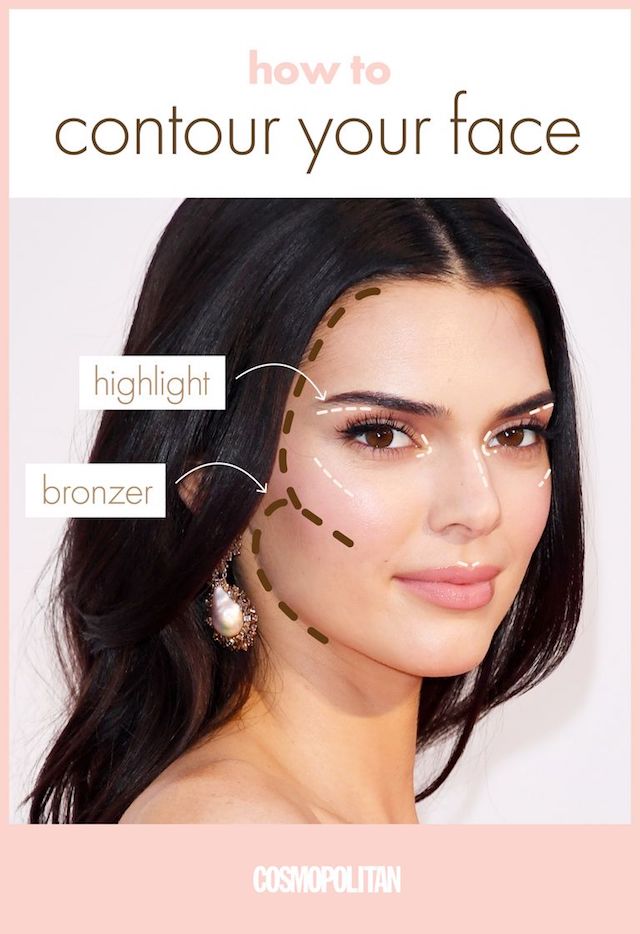 Many people complain about those "10 extra camera pounds". The reason for this is that a photo is a 2D capture of a 3D person.
The best way to apply contour is to make a "fishy face" and use the inset lines as a guide to apply the contour under your cheek bones. You can also use contour along the edges of your jawline to make them more defined and to hide double chins.
Physician's Formula Butter Bronzer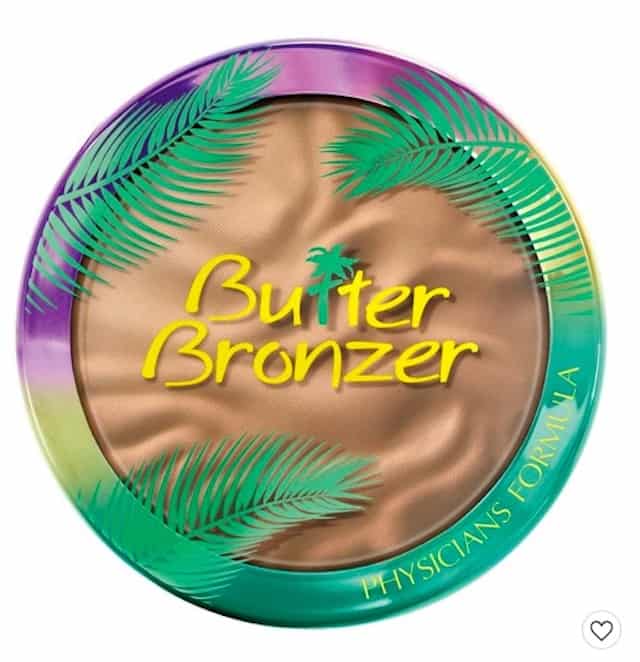 It is very hard to find a good bronzer for fair skin. I searched far and wide for a bronzer that didn't make me look too orange. The Physician's Formula Butter Bronzer in the color Light worked perfectly!
It also has a subtle coconut smell that reminds me of being on a tropical island.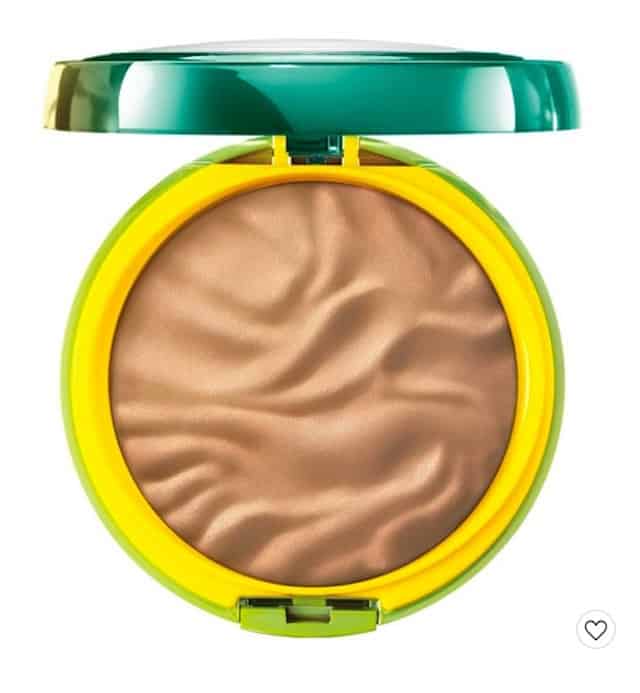 Tip: If you have a wide forehead, add some bronzer just along the hair line. This will create the illusion of a smaller forehead.
Contour – Mally Shimmer, Shape & Glow
My favorite contour color is part of the Mally Shimmer, Shape & Glow palette (Lighter Shade Palette). This is a great color, but there are also other options that do a great job.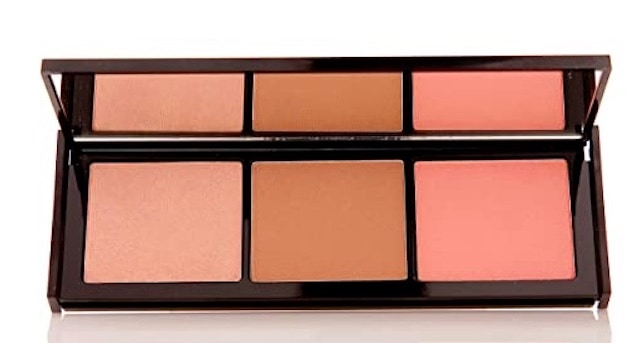 When I dropped my Mally palette right before a big event I substituted it for the Ben Nye eye shadow in the color "Cork" (after I cried and had a moment of silence, of course).
Above all, your contour shade should be a cooler or "muddier" tone (no orange) and at least 2-3 shades darker than your skin color.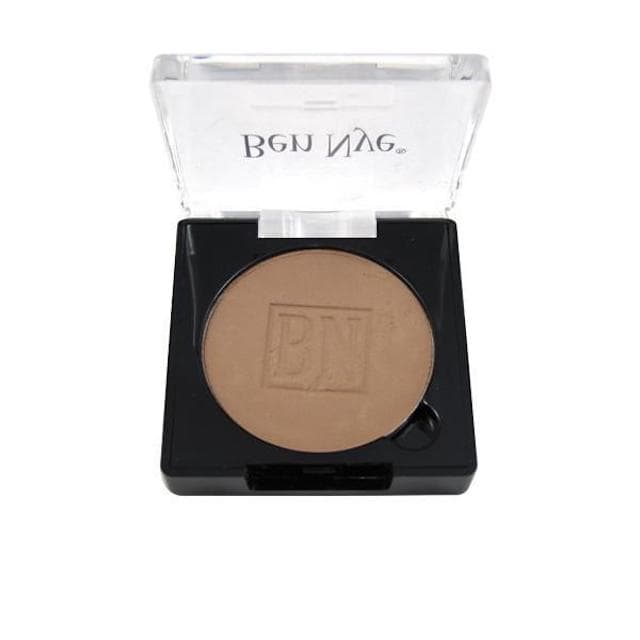 Eye Primer
If you struggle to keep your eyeshadows from smudging or creasing, try priming the lids with an eye primer or concealer first and setting with a power before applying shadow.
Nyx HD Photogenic Concealer Wand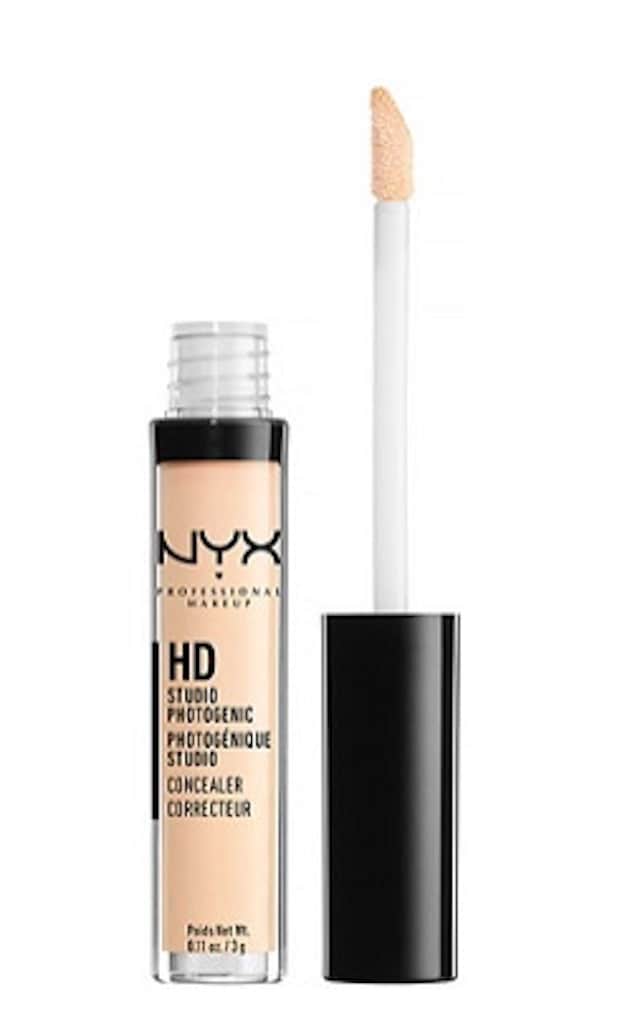 I use the Nyx HD Photogenic Concealer on my lids and then put a the neutral color "Chip" from the "It's a Princess Thing" palette over top. This not only helps your eye makeup to stay on longer, but it also creates a smooth canvas for the eyeshadow to sit on rather than creasing.
There are lots of eye primers out there as well. I just prefer using a concealer as some eye primers can be drying.  
Eyeshadow
Eyeshadow is one of my favorite parts of doing makeup. I think of it as the "jewelry" part of makeup. Eyeshadow is where you can have a little more fun with colors and combinations.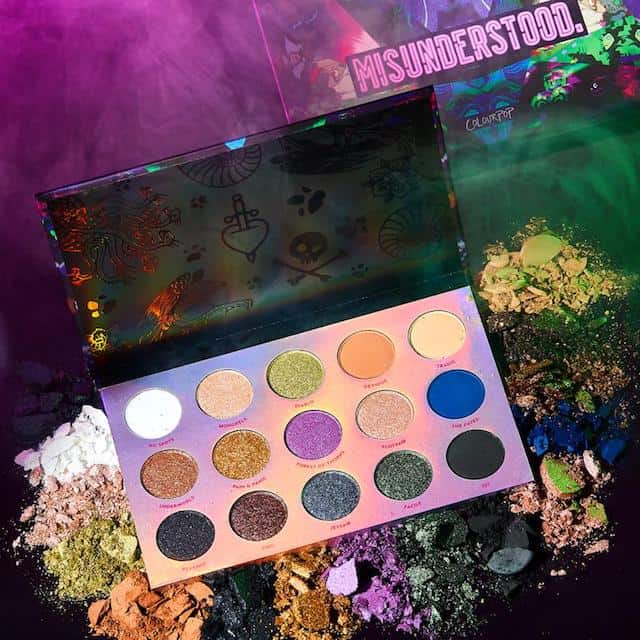 I often make a point of matching my eyeshadow to my outfit. Whether I am getting all glammed up or wearing my Disney shirts, I like to have fun with my eyeshadow. 
You might already know by now that I am obsessed with ColourPop Cosmetics. ColourPop is my all-time favorite brand for eyeshadows. I am a big fan of their Disney collections and metallic shadows.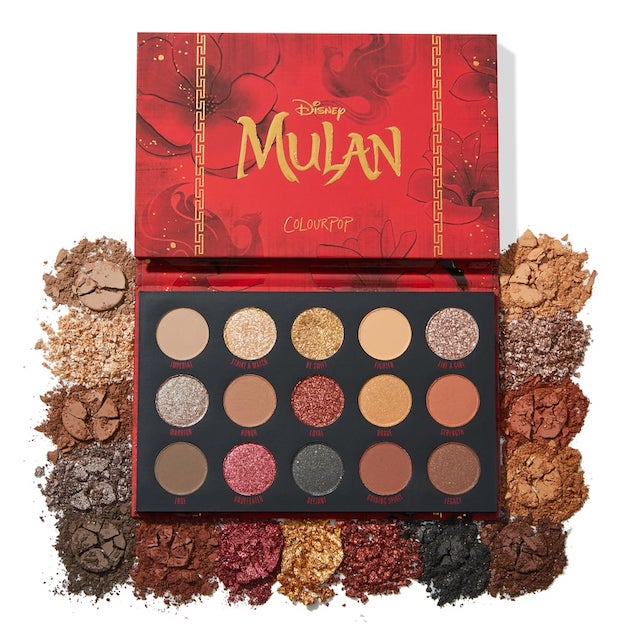 Misunderstood & It's a Princess Thing – ColourPop
While I do use the "Misunderstood" villains palette more than I thought I would, my almost every day choice is the "It's a Princess Thing" palette from the Disney Designer Collection.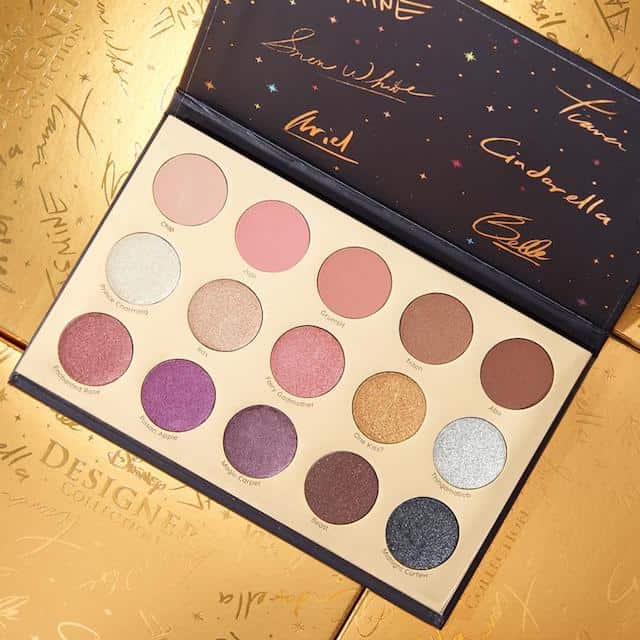 The colors are very accessible for everyday wear with a few nice color options to tip toe on the wild side.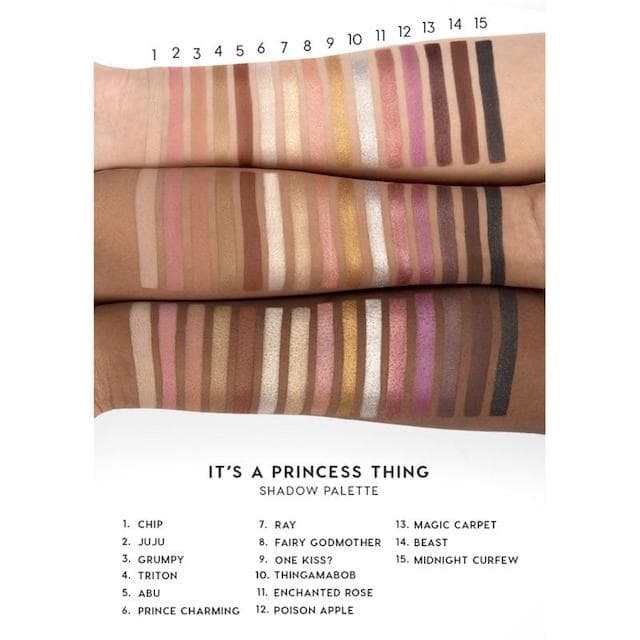 Ben Nye Pressed Eyeshadow
I don't use my Ben Nye shadows all the time except for one particular shade. I orignally bought the Pearl Sheen Eye Accents in the color "Gold" for my Ariel cosplay, but this shadow has become one of my favorites to use.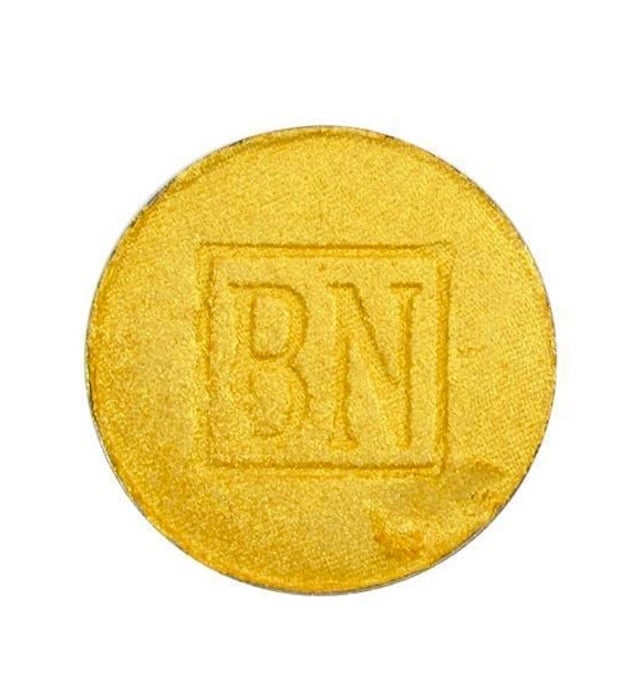 Anytime I wear yellow or gold I use this shadow in the inner third of my eyes, and it makes the entire look pop. If you want to check out how I use this shade for Ariel's makeup look, click HERE!
Eyeliner
I am not an everyday eyeliner wearer. I'll be the first to admit that I am not great at doing even eyeliner or "winged" liner, but the Nyx Epic Ink liner is my choice when I need it (Black or Brown).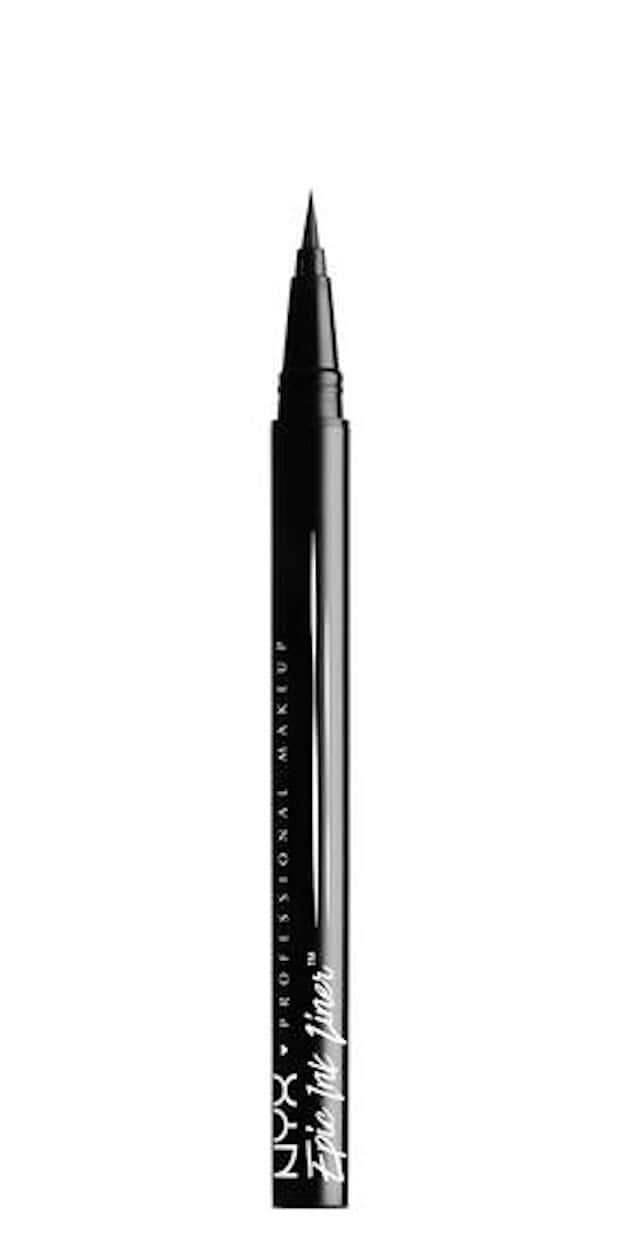 The wide felt tip helps to create an even line much more than a liquid brush or pencil. It also lasts all day and does not budge! I can walk around the parks all day and my liner will look the same as when I put it on in the morning. (As long as I don't forget it's on and rub my eyes!)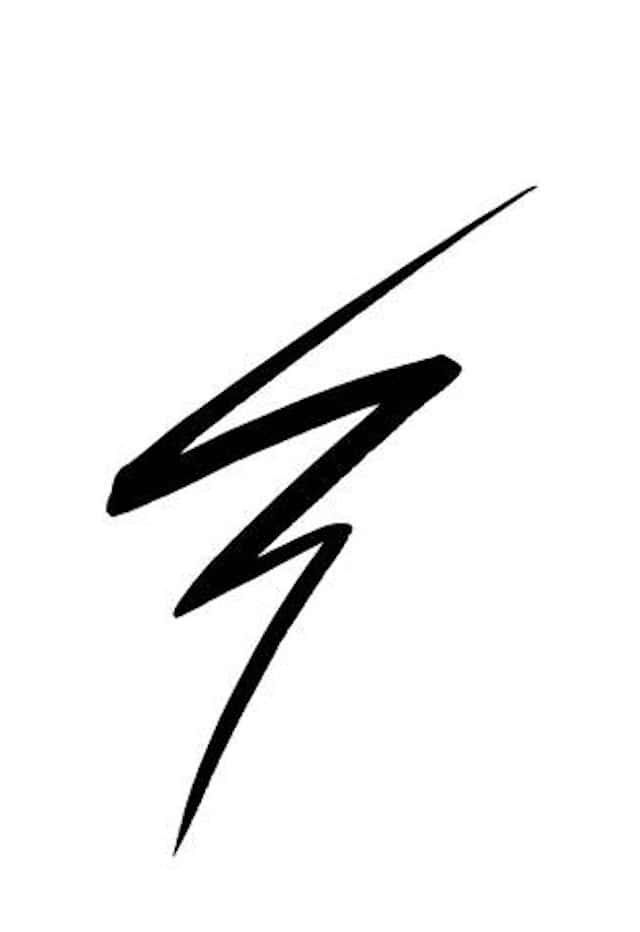 Mascara
I am oddly neurotic about my mascaras. I don't just use one mascara but multiple ones.
CoverGirl LashBlast Clump Crusher Mascara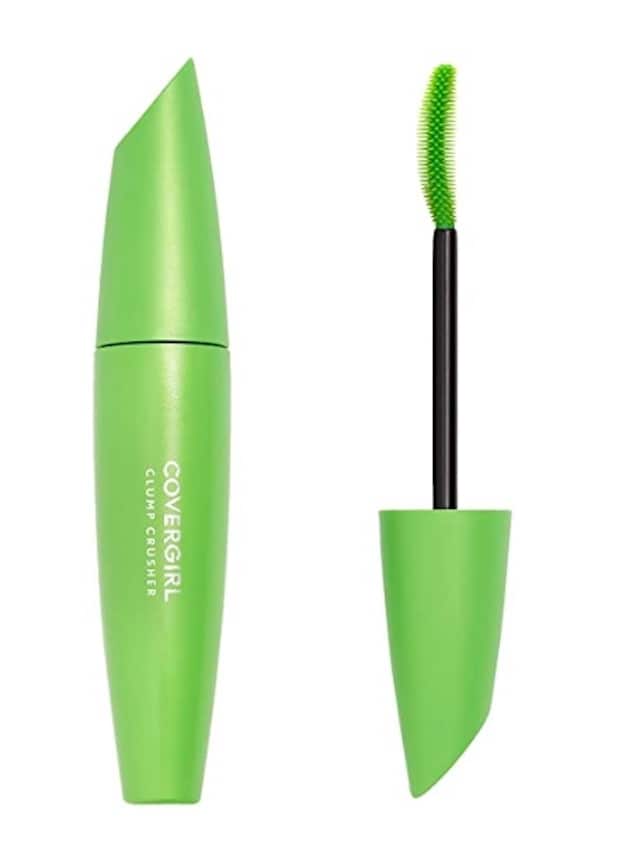 The first product I use after curling my lashes is the CoverGirl LashBlast Clump Crusher Mascara in the color "Brown". This mascara is non-clumping and works really well to keep my lashes separated.
Too Faced "Better Than" Mascara
The second product I use is the Too Faced mascara. You all know the one with the pink tube! This is the best mascara I have found and really gives my lashes a full look. It also stays put all day and doesn't flake.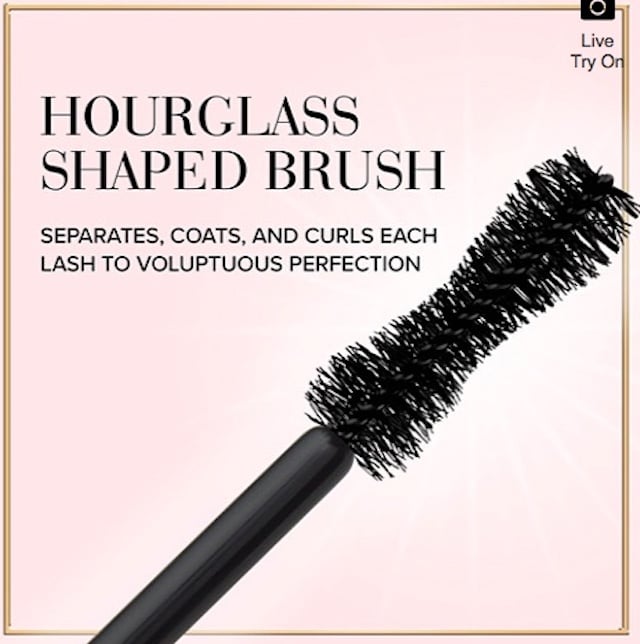 CoverGirl Exact Eyelights Mascara
After the Too Faced, I lightly coat my lashes with the CoverGirl Exact Eyelights (for blue eyes) mascara. This was discontinued, but I bought up as many as I could find before they disappeared.
This just helps to remove any clumps from the Too Faced mascara and brings out the color of my eyes better.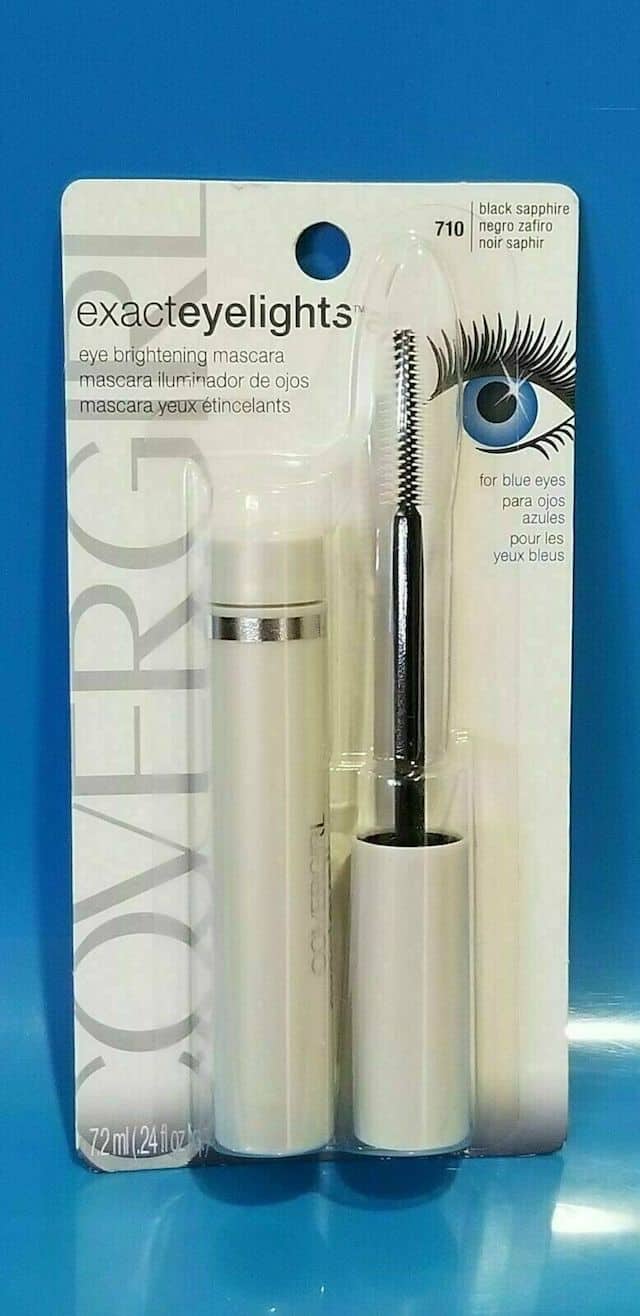 Do you need three mascaras? No. One Is perfectly fine, and any of these products would be long lasting. I can also recommend the Tarte Lights Camera Lashes mascara as a great long-wear mascara.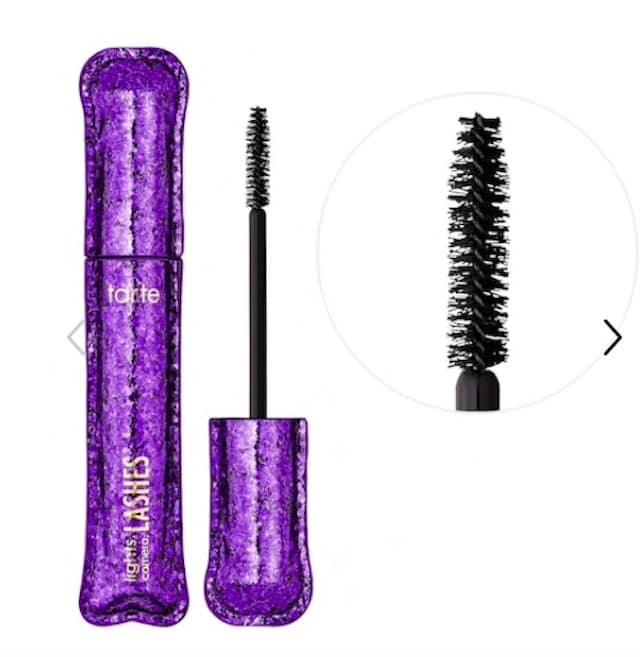 Highlighter
I love highlighter! I will shout that from the rooftops if I have to! Some people fear highlighter because they worry it will make them look too shiny or sparkly. If your highlighter is doing that, then you have the wrong highlighter.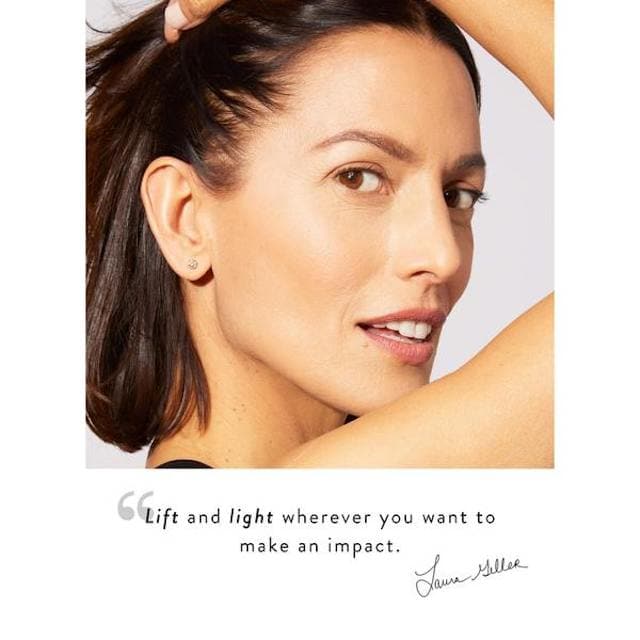 Highlighter should be used to create the most subtle glow that is only noticeable when the light hits your face. If you can see your highlighter in regular light, you are either using too much or the wrong color.
What I love most about highlighters is that they are multi-functional. I don't just reserve highlighters for my upper cheekbones, but I use them on my inner eyelids to brighten up my eyes and under my brown bone for an instant brow lift.
Laura Geller Baked Gelato Swirl Illuminators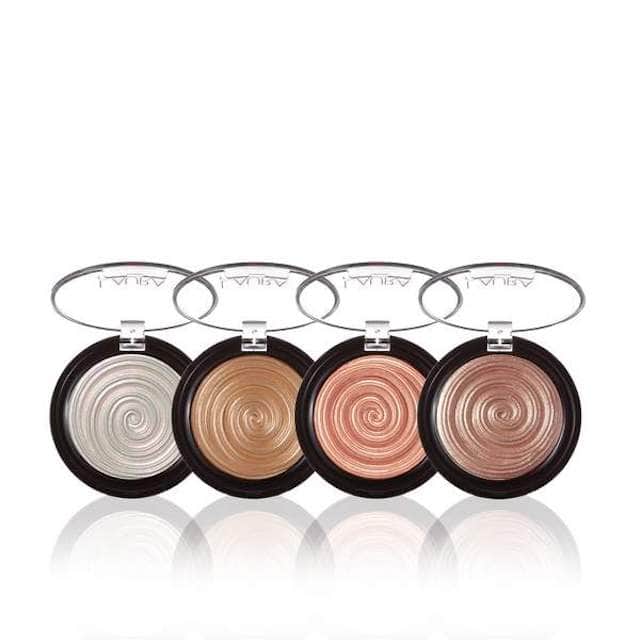 I have quite a few highlighters I love to use and they are all long-lasting. A few of my favorites are the Laura Geller Baked Gelato Swirl Illuminators. They come in a variety of colors and palettes. Some of my favorites are: diamond dust, French fizz, opal crush, gilded honey and ballerina.
One of my favorite uses for these Illuminators are as eye shadows. Just a little goes a long way, but it will add so much brightness to your eyes and make them look bigger and more awake.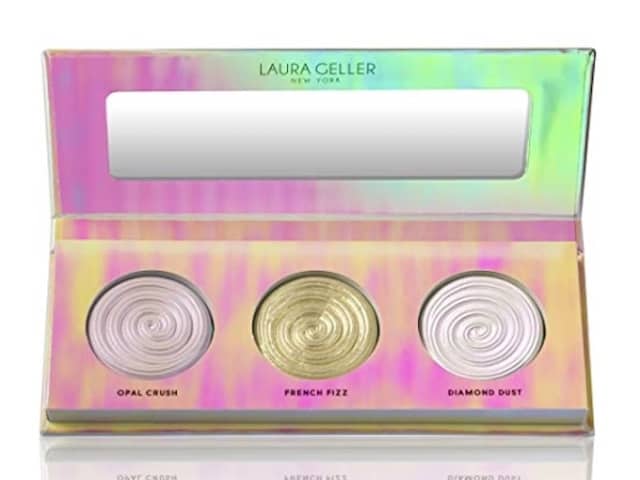 Laura Geller Baked Original Highlighter
Another more subtle highlighter is the Laura Geller Baked Original Highlighters. These are created with the same liquid to powder baking process as her blushes and foundations.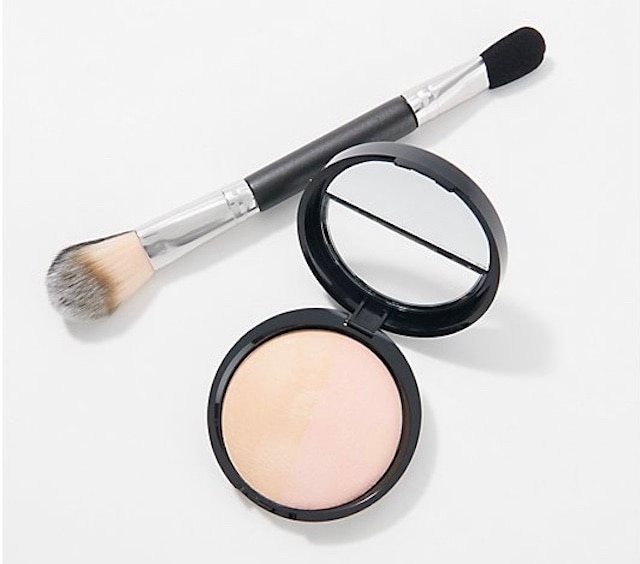 One of my favorite places to buy Laura's highlighters are on QVC because she often creates special compacts exclusively for them at a lower price.
I just recently bought a special palette that had three highlighters in one and spent less than a regular highlighter would cost online.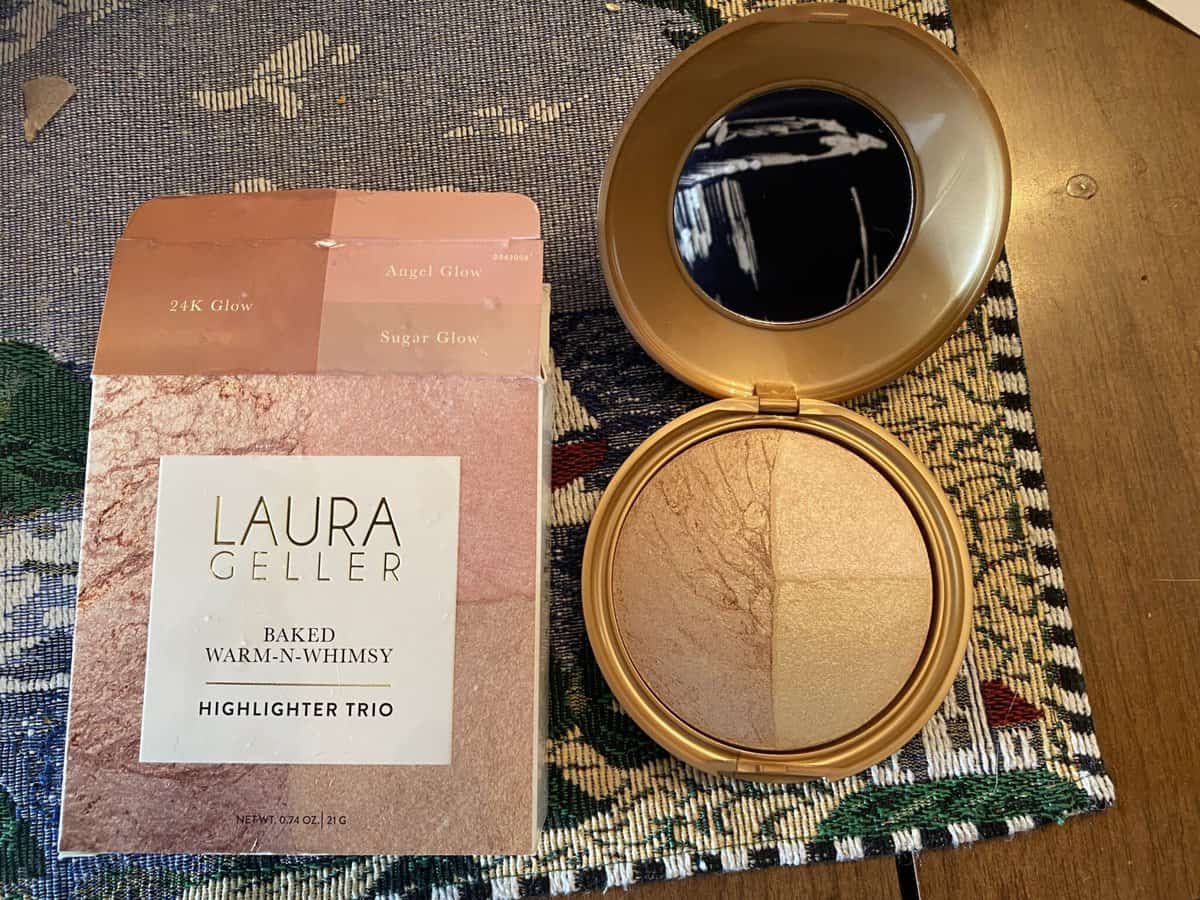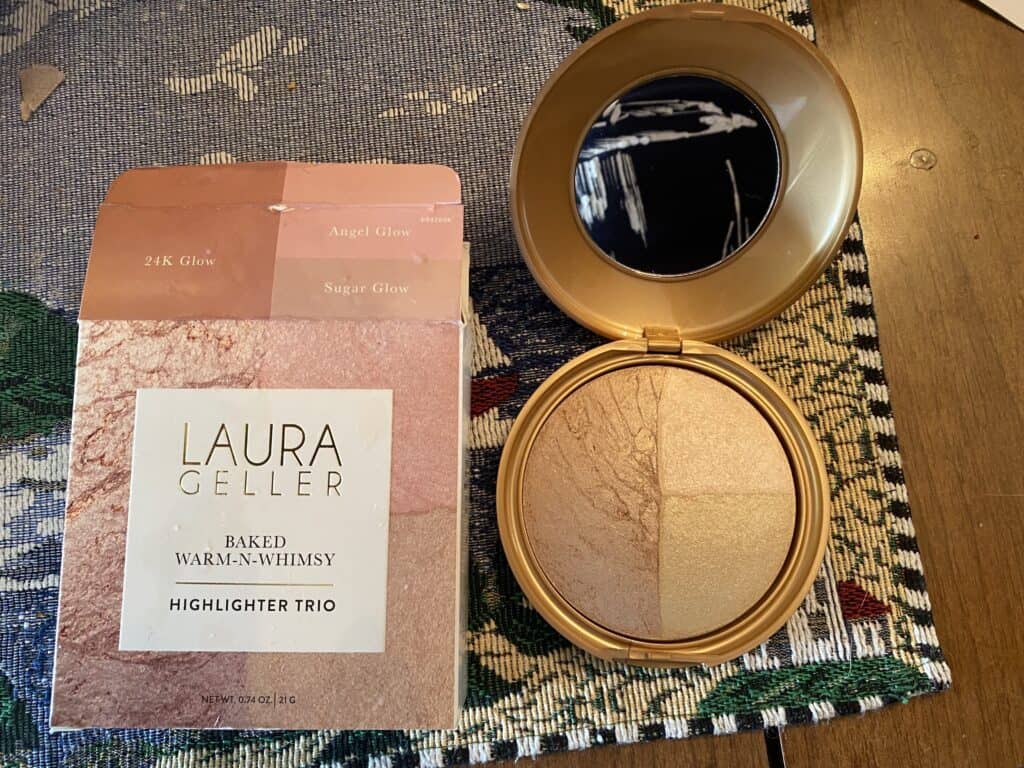 If you are nervous about trying highlighters, this is a great brand to start with! They are fool-proof and long lasting!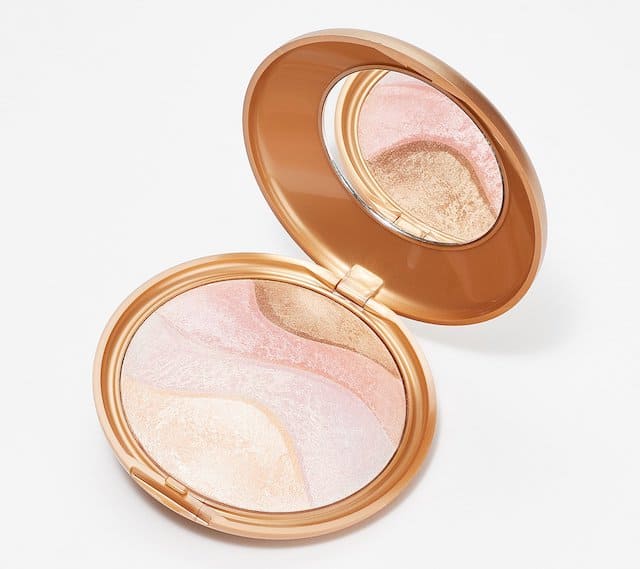 Lipstick
Lipstick is my one true love besides eyeshadow. There are so many products on the market. After going through many brands that faded quickly or smudged, I found my favorite lipstick product.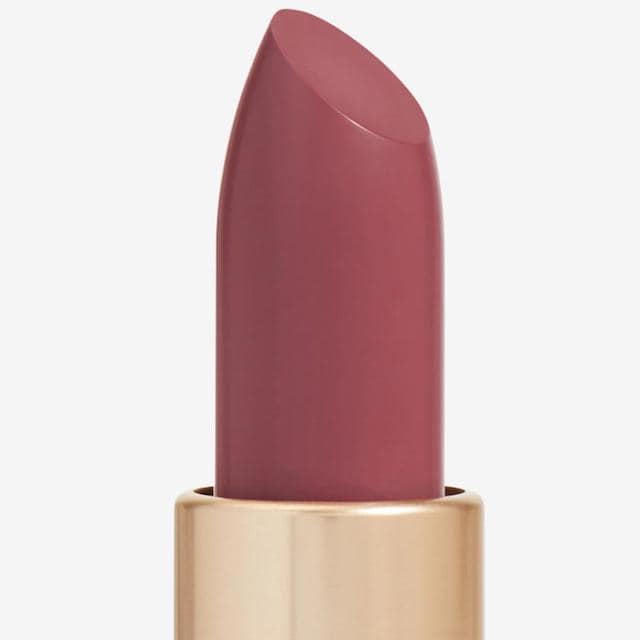 I do not like lipglosses or sticky feeling lipsticks. If you do, that's totally fine. There are so many different types of lip colors and textures out there. so find what feels good for you!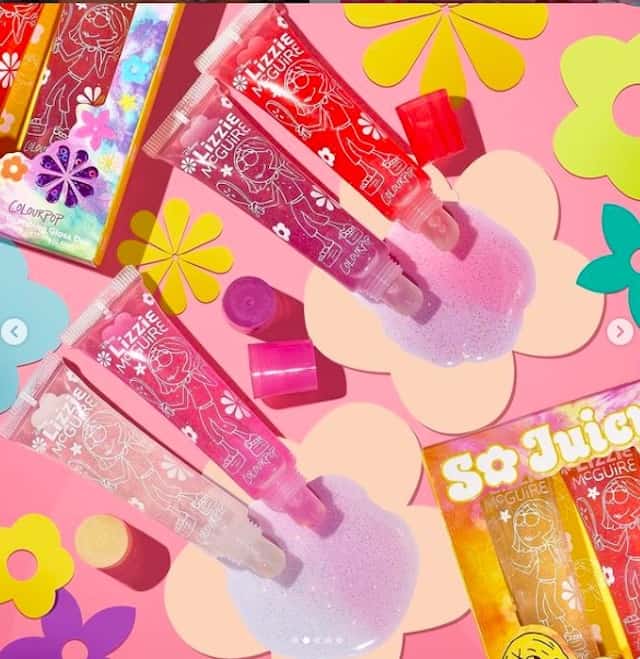 I prefer a matte look that will last a while.
The best product I have found for this by far is the ColourPop creme lux lipsticks. ColourPop has included many creme lux lipsticks in their Disney collections which is even more perfect for me!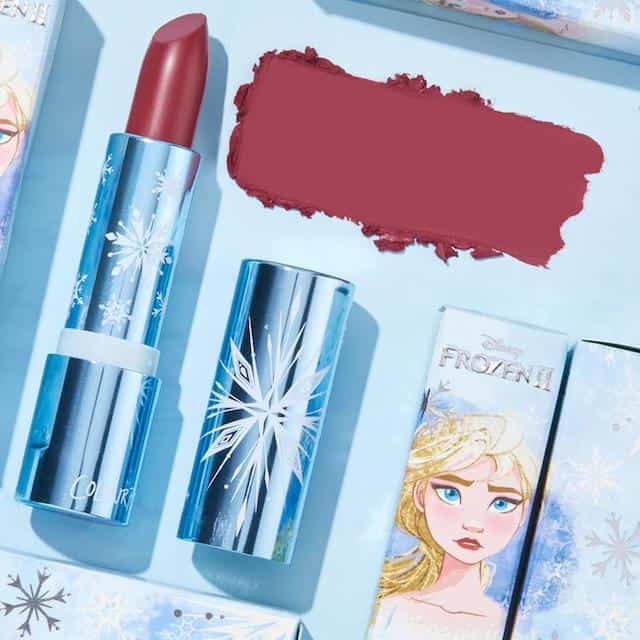 The colors I wear almost everyday are Belle and Cinderella from the Disney Designer Collection and Little Snow (Elsa) from the Frozen 2 collection. These colors are perfect for every day wear and get so many compliments.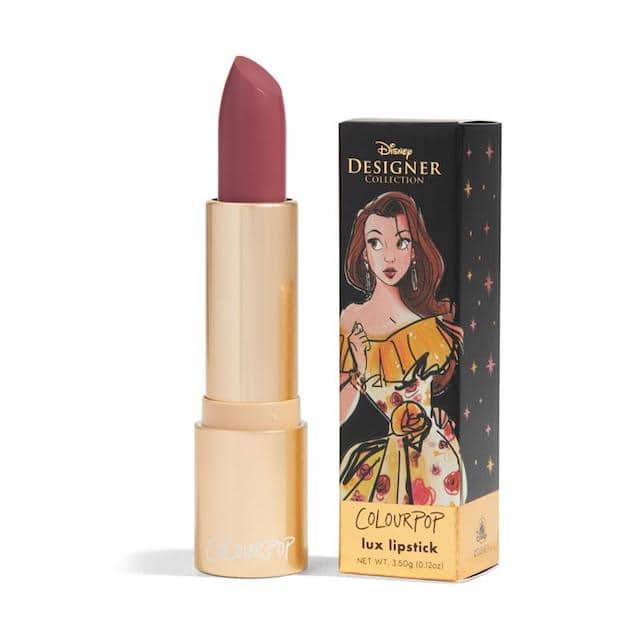 They also do not wear off or smudge! I can go an entire day of eating and drinking around the parks and my lipstick will look just as good as when I put it on.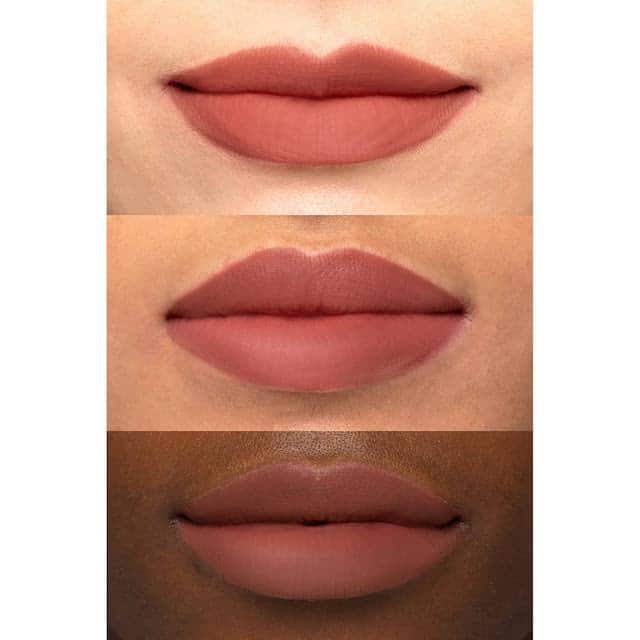 I also think it's important to not be afraid of the bolder Disney lipsticks. I don't (usually) wear the Snow White shade by itself, but I might dab just a smidge of that color onto my Cinderella shade and create a whole new color.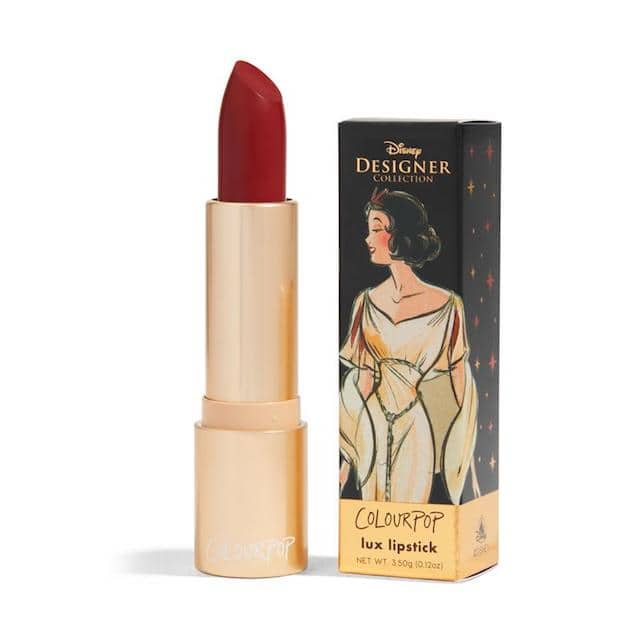 The possibilities are endless, and I just love the feel and longevity of these lipsticks. You do not feel like you have lipstick on at all.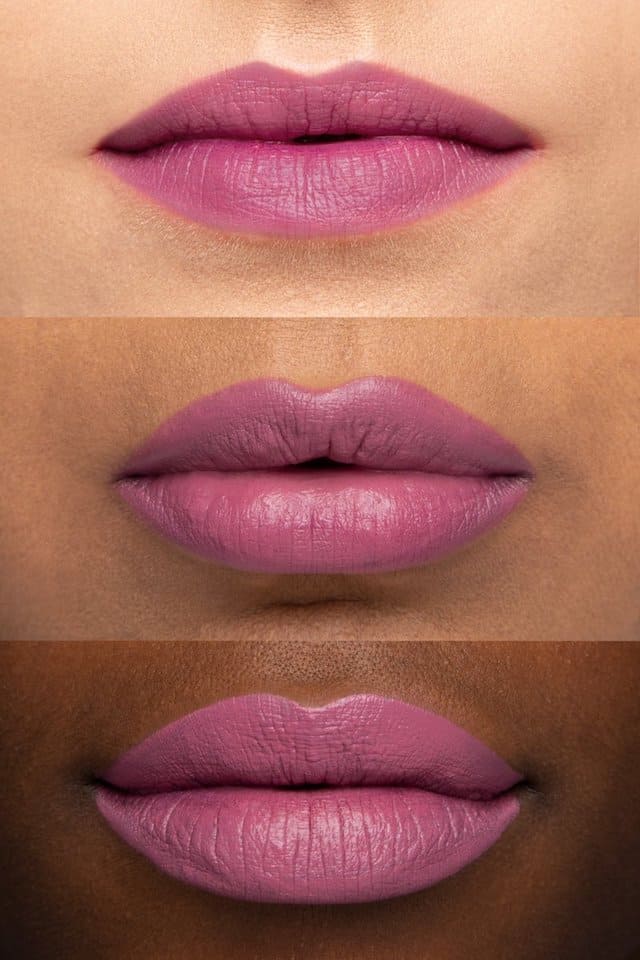 If you are looking to wear makeup at Disney but have always been afraid of it holding up to the elements, be sure to give these products a try! You just might find your new favorite product!
Do you wear makeup at Disney, or are you looking for something to hold up in the Florida heat? Let us know in the comments below and on Facebook what products you use on vacation or if you have tried any of my suggestions! 
Christina
Are you planning a vacation? Reach out to our trusted travel agency sponsor Authorized Disney Vacation Planner
Mouse Class Travel
!