The Lion King Broadway production weaves breathtaking scenery and puppetry into a unique and wonderful story. Read more about this special show now that Broadway performances are back.
Missing Broadway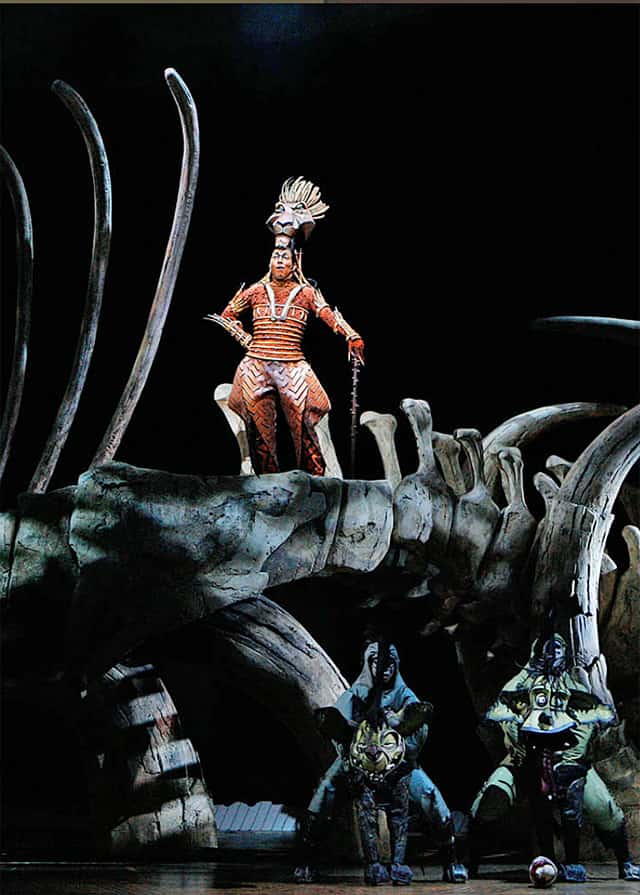 In the summer of 2020, Disney announced suspending productions of Aladdin and the Lion King until January 2021. Not only this, but all of Broadway shut down due to Covid-19. However, since Broadway remained closed, Aladdin and the Lion King did not resume shows.
Another Disney musical production, Frozen, will not be returning to Broadway. We were disappointed with this news. Disney's Frozen musical will be touring during the 2021-2022 season. Check your local theater to see if it's coming near you.
Behind the Scenes Disney Magic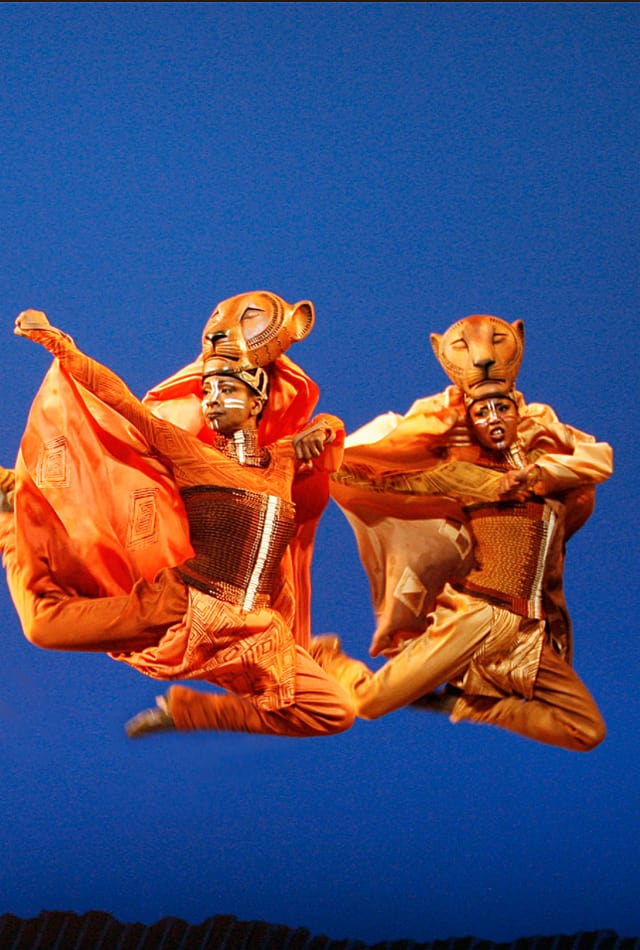 Even though Broadway closed, that didn't stop the Disney magic. Check out Disney's choreography from The Lion King, a home version of "Go the Distance" by Broadway stars.
There is also an at-home concert performed by Broadway's brightest stars.
Broadway Reopened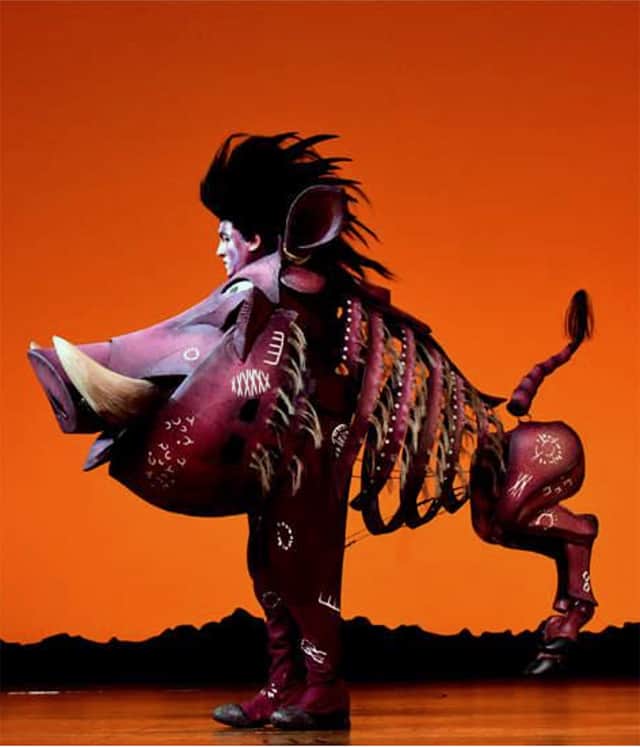 Three shows will be a part of this Return of Broadway including Hamilton, The Lion King, and Wicked. I (Susan) cannot wait for Broadway productions to resume!
The Lion King returned to Broadway on September 14, 2021.
Lion King Story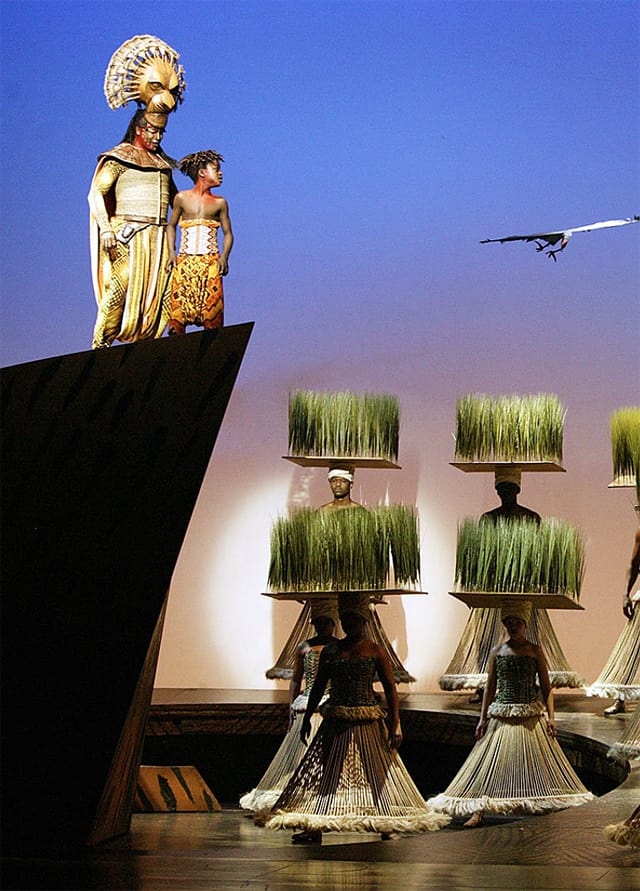 If you've seen the movie, you realize what a meaningful and yet sad story the the circle of life is. At an early age, Simba's father is killed in a tragedy orchestrated by Simba's evil uncle, Scar. After killing Simba's father, Scar takes over leadership of the pride.
Fearful, Simba runs away leaving his family and friends behind. Along the way, he meets 2 hilarious friends, Timon and Pumbaa. In the end, Simba reclaims his rightful throne, gets the girl, and continues the cycle of life.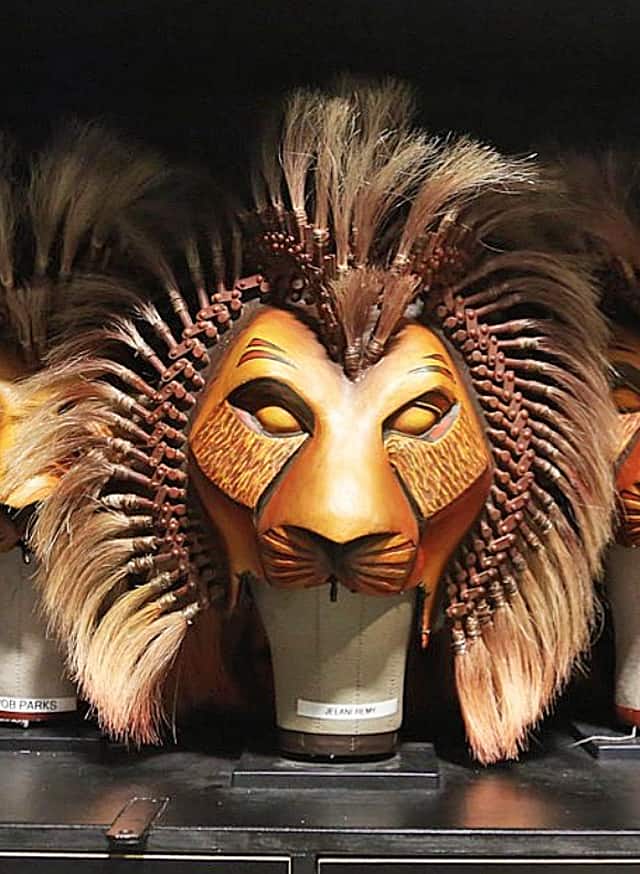 Lion King on Broadway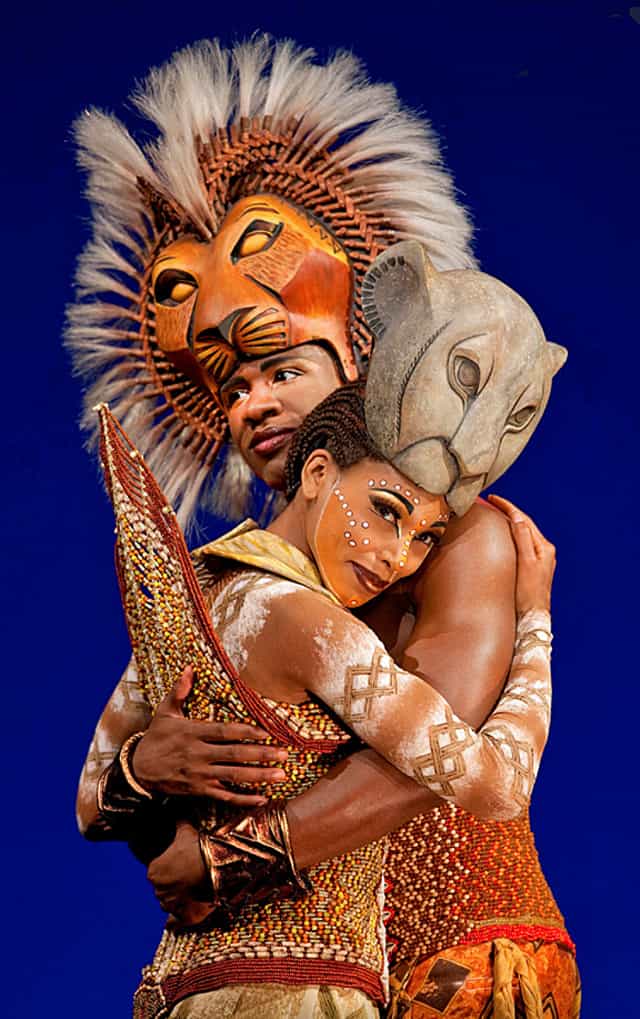 A stage adaptation of the Academy Award-winning 1994 Disney film The Lion King is the story of a young lion prince living in the African Pride Lands.
Lion King boasts being the third longest running show on Broadway! As fleeting as Broadway shows can be, this is quite an accomplishment. Phantom of the Opera, another of my favorite musicals, is the longest running musical. Then, second is Chicago.
Awards
On Broadway, The Lion King has won numerous prestigious awards. First, in 1998, it won 6 Tony Awards, including best musical. Also in 1998, The Lion King won 8 Drama Desk Awards.
Finally, in 1999, it won a Grammy Award for Best Musical Show Album. That's quite the list! And for good reason – there are so many aspects to celebrate with The Lion King.
Why You Should see this Production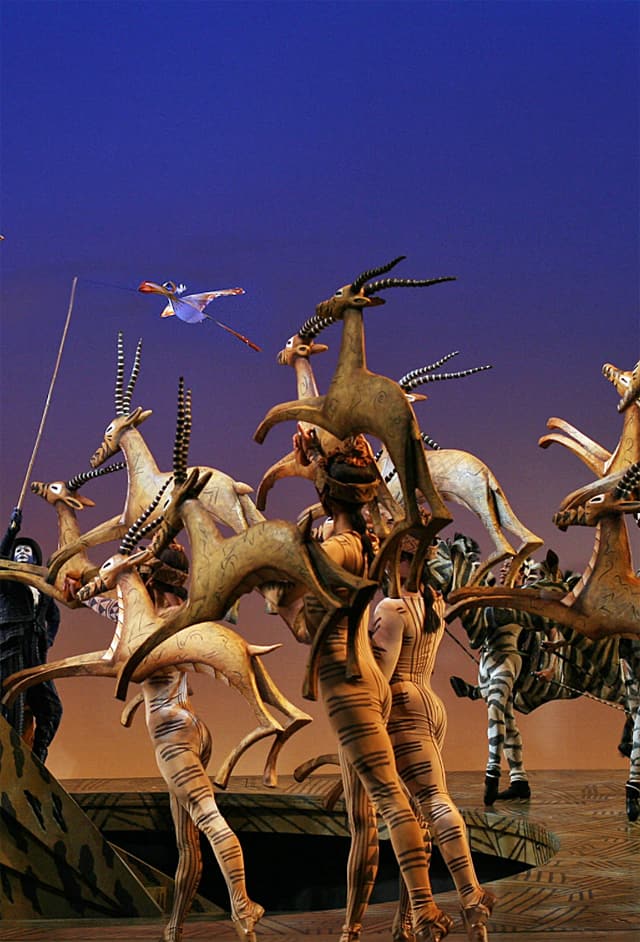 Whether you're an avid theater goer or love everything Disney, this fabulous production has something for everyone! As with all Disney Broadway productions, The Lion King is family friendly.
The Lion King website recommends the production for ages 6 and over. It may be difficult for children younger than 6 to sit through the entire show.
"THERE IS SIMPLY NOTHING ELSE LIKE IT."

The New York Times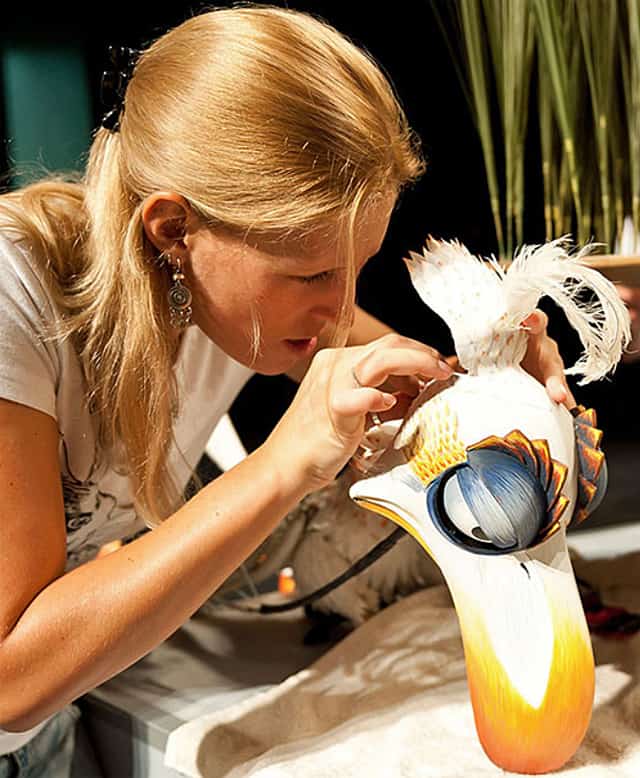 What makes this production stand out from the rest is the way the actors create a visual tapestry bringing wildlife to life on stage. Not only that, but the logistics required in this show to orchestrate all the beautiful puppets and actors is incredible.
Unique Lion King Broadway Facts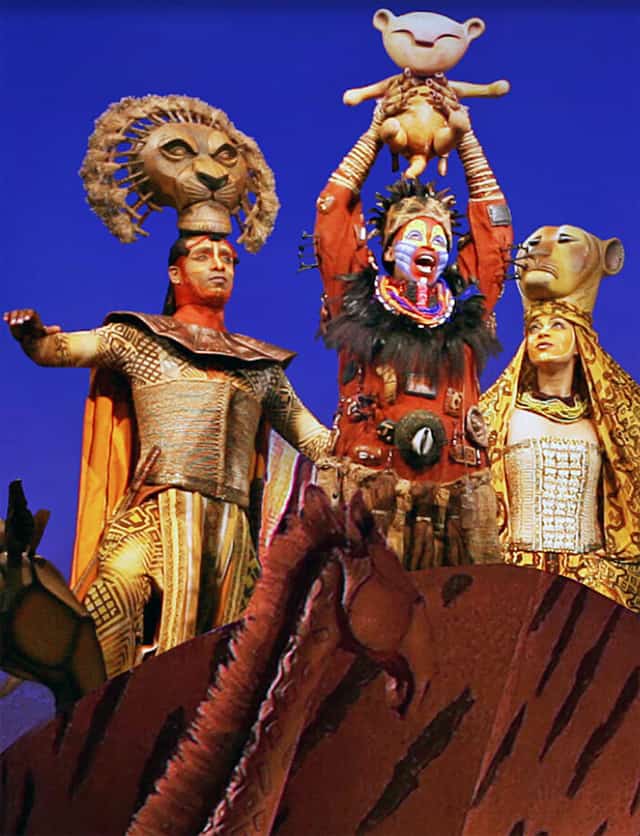 The Lion King debuted on Broadway in 1997. To date, The Lion King performances worldwide have an astounding 100+ million viewers! 25 productions of The Lion King run globally.
Lion King has won 70 major theater awards internationally.
It's the highest-grossing Broadway show ever!! Another cool fact: it's the longest Broadway show directed by a woman, Julie Taymore.
I (Susan) cannot begin to imagine the work that goes into every incredible actor to prepare for a performance. While touring New York City, our group had a private meeting with the actor who played Simba at Studio 54.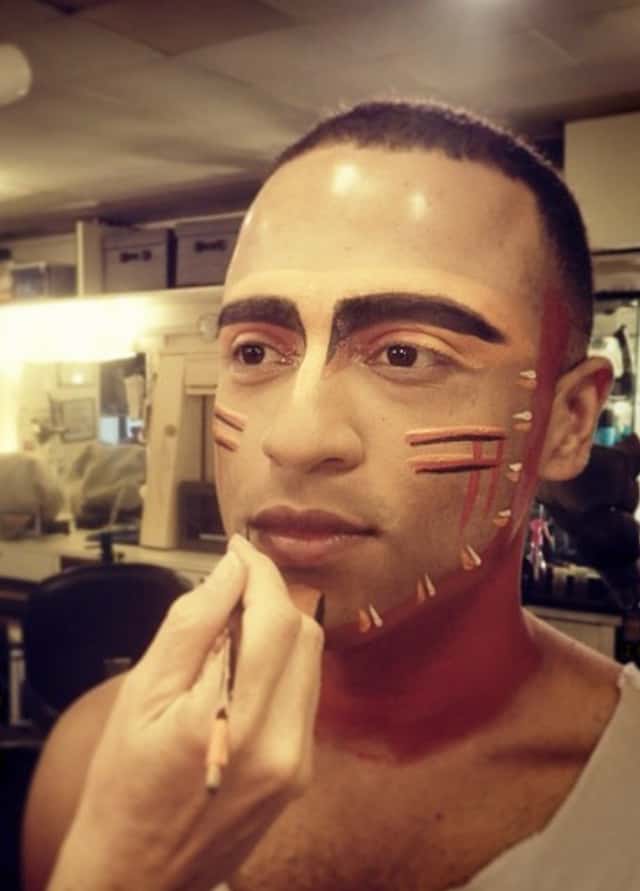 He shared so many wonderful stories with us, including the fact that he performed in The Lion King in London also. If you ever have the chance to visit Studio 54, please go! It is a stunning small space filled with so much rich history.
6 indigenous African languages are sung and spoken during the production: Congolese, Swahili, Sotho, Tswana, Xhosa, and Zulu. I absolutely love that they incorporate African culture into so many aspects of this fabulous show.
Music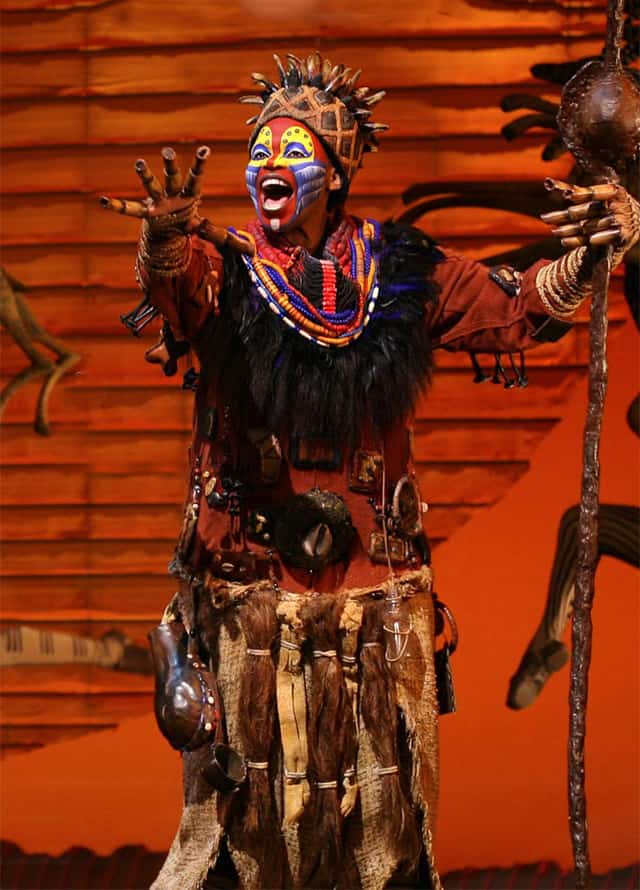 This spectacular show features African rhythms and unforgettable songs. The singing done by actors such as Rafiki, shown above, is nothing short of incredible. When she began singing, it was so powerful! We felt as if we (chorus group) had been transformed to an African village rather than bustling New York City.
"THE MOST EXCITING, MOST INVENTIVE, MOST MOVING THEATER THAT HAS EVER COME TO BROADWAY."

Newsweek
Puppetry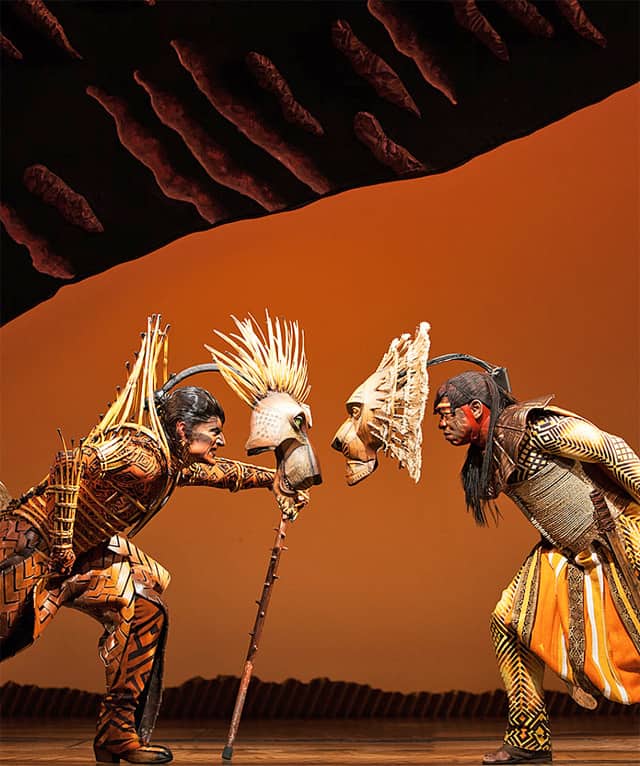 Although they look bulky, Scar's mask only weighs 9 ounces, while Mufasa's wears 11 ounces. There are 232 puppets in The Lion King including rod, shadow, and full-sized puppets. According to lionking.com, it took 37,000 hours to build the masks and puppets.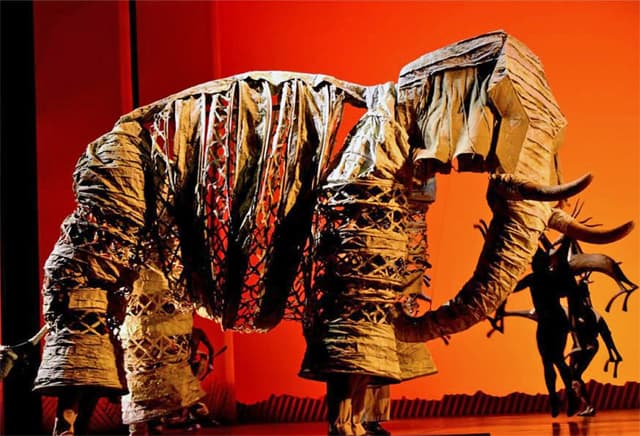 Although the elephant puppet above looks large, it's not the tallest creature in the show. That accolade goes to the giraffes measuring 18 feet tall performing during the "I Just Can't Wait to be King" song.
Other Details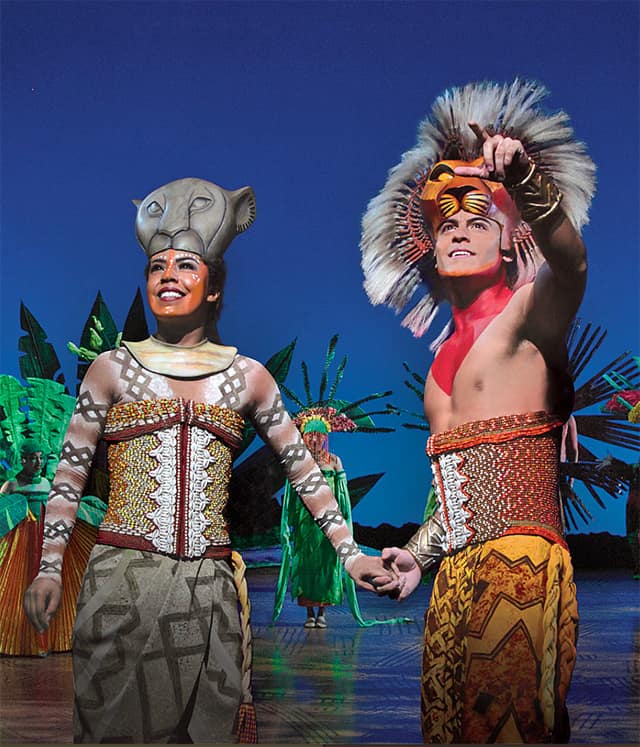 The Lion King lasts two hours and thirty minutes, including one intermission. For many guests, meeting members of the cast at the Stage Door at a Broadway show is so much fun.
Following the performance, some actors from The Lion King may be available to sign autographs and sometimes even pose for photos. We (Susan and my daughter) enjoyed doing this for years. I even had a surprise visit by Mark Hamill and got a selfie with him!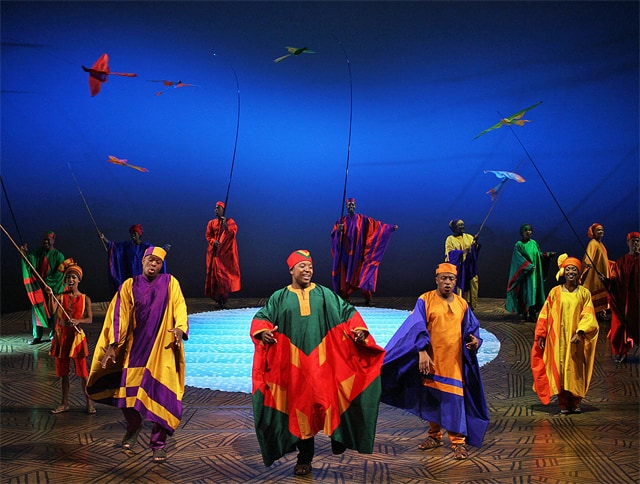 Note: We met actors at our local theater at the stage door also. Keep in mind actors don't usually come out at the Sunday matinee performance.
Ways to Watch Lion King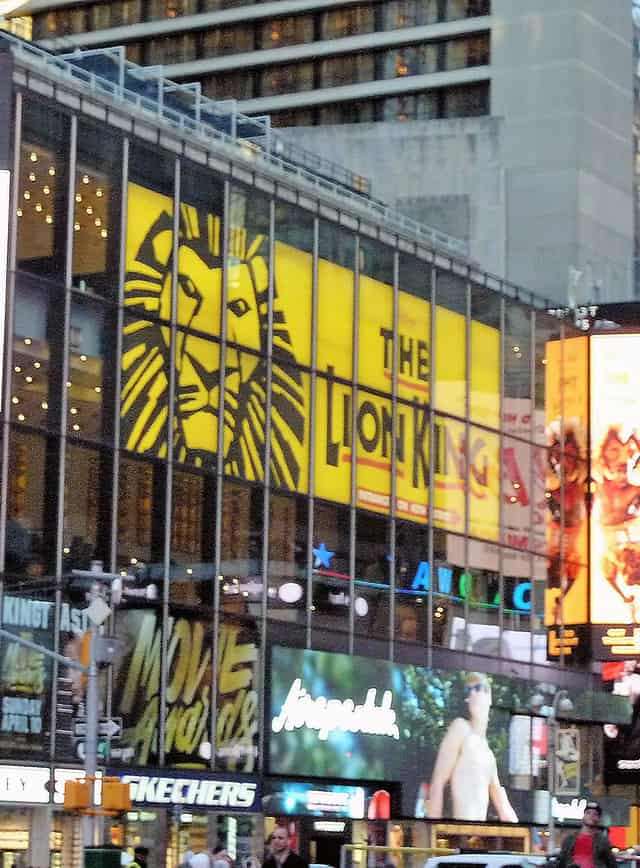 Beginning this September, The Lion King will play 8 times a week at the Minskoff Theatre in Times Square. To purchase Broadway tickets or see if The Lion King is touring in an area near you, go to the official Lion King website here.
Final Thoughts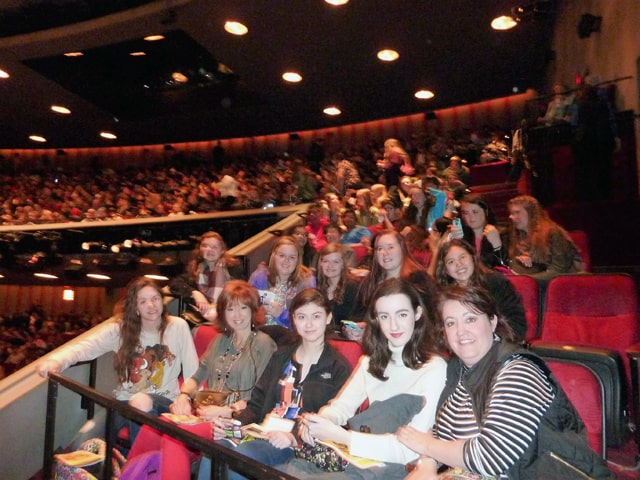 When my daughter was in high school, I (Susan) chaperoned her New York City chorus trip. What a special treat it was to share not only this production but the entire trip with her. We scored perfect front row seats in the balcony section that came down halfway. This was the most amazing viewing spot, especially when the actors would roam through the seating area of the theater.
I miss my theater experiences and am looking forward to them returning. There is truly no other show that compares to The Lion King. Seeing the puppetry alone is worth the price of admission. Hopefully, you'll get to experience this wonderful show soon if you haven't seen it yet.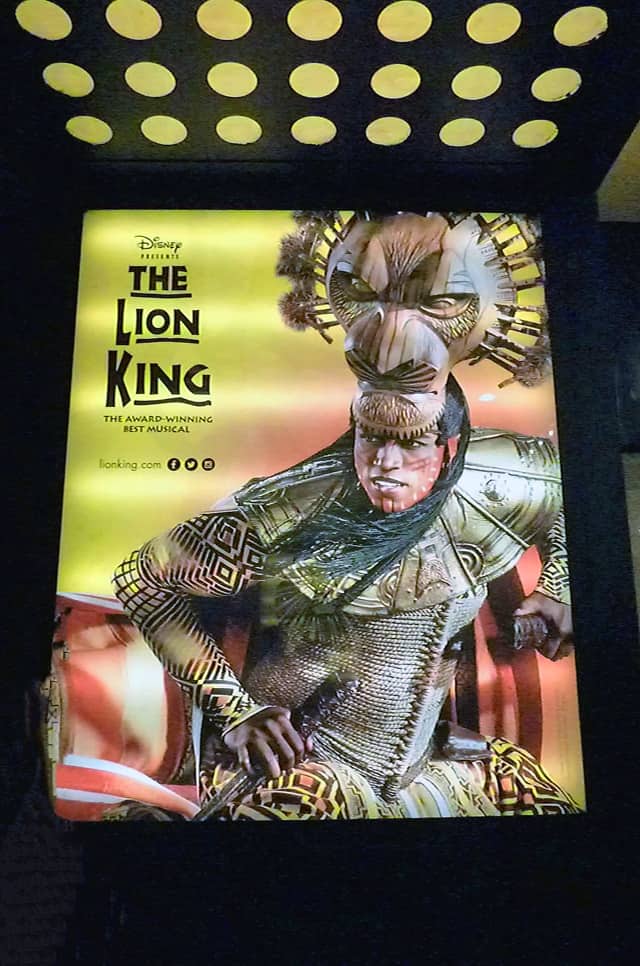 Have you watched Disney Broadway shows? Would you consider going now that theaters are reopening? Please share your thoughts below or on our KtP Facebook Page.
source: lionking.com