"Disney on Broadway" returns to Epcot's International Festival of the Arts this year, and you can tune in from home!
International Festival of the Arts is a celebration of visual, culinary, and performing arts that takes place at Epcot from January 17 to February 24. One of the many highlights of this festival is the Disney on Broadway concert series.
Every 2 weeks, Disney will welcome different pairs of Disney on Broadway stars to perform some of the songs they helped make them famous plus other sensational tunes.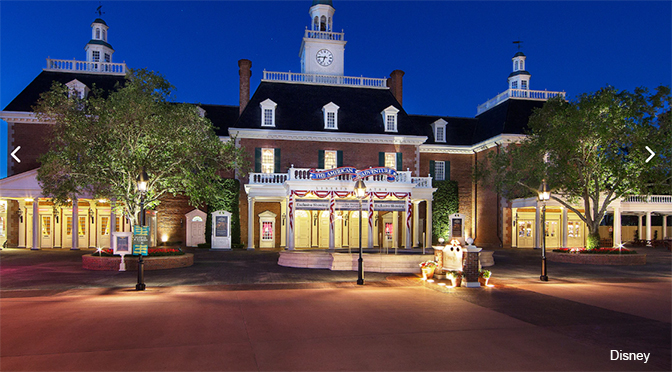 The performance takes place three times every night at the theater in the American Pavilion.
If you haven't seen a Disney on Broadway performance before or you're curious to see what it's like, Disney Parks Blog will be live-streaming the 8:00 p.m. performance on January 25.
That evening's Disney on Broadway Concert Series concert will feature performances by Broadway stars Alton Fitzgerald White and Kissy Simmons ("The Lion King"), Heidi Blickenstaff ("The Little Mermaid") and Gavin Lee ("Mary Poppins").
You will be in for a treat because there will be four performers that evening, instead of the usual two! This will only happen on one other night – the night I will be attending!
You can view all the other Disney on Broadway performers and schedule HERE.
To watch the performance, all you have to do is head over to Disney Parks Blog on January 25 at 7:55 p.m. ET. Check out this short video from two of the performers, Heidi Blickenstaff (Ursula from "The Little Mermaid") and Gavin Lee (Bert from "Mary Poppins"):
If you're curious about what all is offered at this relatively new festival (it's only been around 4 years), check out our post HERE.
I am so excited to see this performance live! I won't be tuning in because I want to be surprised, but I want to know: will you be tuning in? Do you have plans to attend Epcot International Festival of the Arts? Let us know on the KtP facebook page!
-Monica S.