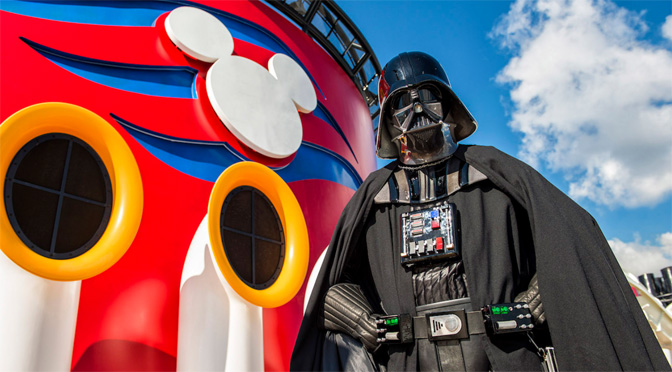 Disney has confirmed that Star Wars Day at Sea will continue on select sailings next winter aboard the Disney Fantasy! Read on to see which dates will feature special Star Wars activities!
The Disney Fantasy does mainly 7 night Eastern and 7 night Western Caribbean Cruises. All of her sailings in January and February of 2021 will feature a Star Wars Day at sea.
Eastern sailings departing Port Canaveral on January 9 and 23 as well as departures on February 6 and 20 will get that magical Star Wars day. Western Sailings on January 2 and 16, as well as February 13 and 27 will get in on the Star Wars fun!
One KTP writer experienced Star Wars Day at sea and wrote about her magical experience here! She wrote a full review here as well!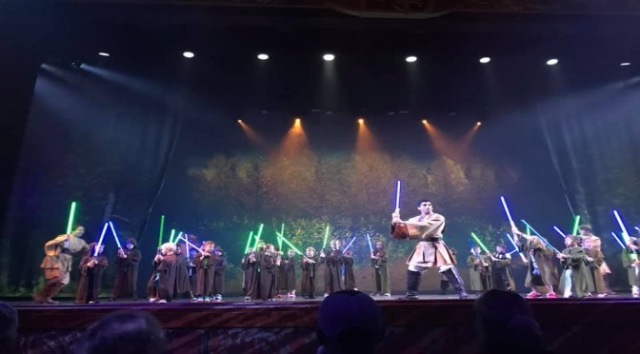 So, what can one expect to experience on a Disney Cruise Line Star Wars Day at Sea? In previous years they have offered trivia games, cosplay, a Galactic dance party, and Jedi training! There's also been a Porg scavenger hunt, a drawing class, Star Wars 101 and BB8 races.
The evening culminates in a "Summon the Force" stage show and a fireworks show set to Star Wars music! It sounds like a fun change from the normal pirate night festivities we seasoned sailors are used to on our Caribbean sailings!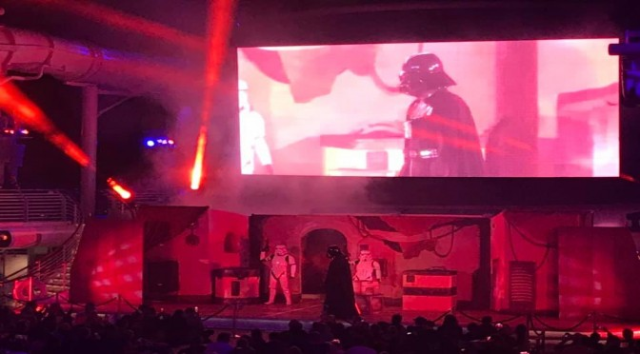 Don't forget, many of your favorite Star Wars characters are available for greetings, and the onboard movie theater will play Star Wars films throughout the day. Check your personal navigator app for times!
While I'd definitely need to take that Star Wars 101 class to fully enjoy the festivities, I think these sailings sound like a LOT of fun! If you're thinking further ahead when booking, these post-Christmas winter sailings on the Disney Fantasy normally do become Star Wars Day at Sea sailings a while after the dates go on sale, so it's a fairly safe bet.
If you're more of a Marvel fan, check out sailings aboard the Disney Magic in the wintertime as many of those become Marvel Day at Sea! Marvel Day at sea is on my Disney Bucket list! Check details on Marvel Day at Sea HERE.
What about you? Would you love to do a Star Wars day at Sea sailing aboard the Disney Fantasy one winter? Let us know in the comments on Facebook!
-Rebecca W Davis