Have you enjoyed the Behind the Attraction episodes on Disney+? Did you binge watch all of them on the same day? We have great news: new episodes will be available VERY soon. Are you enjoying this series?
Behind the Attraction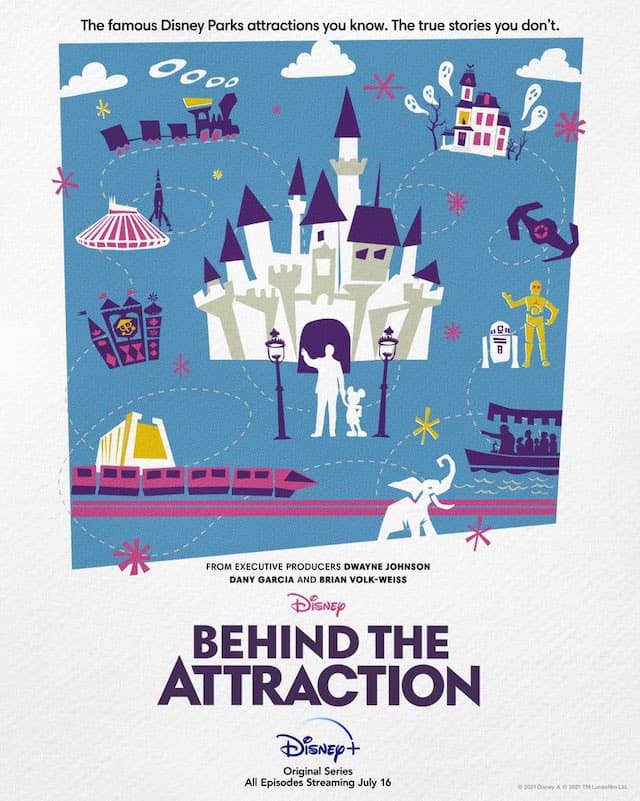 "Behind the Attraction" premiered on Disney+ in July 2021. This allowed Guests a rare insight into the creation, history, and fascination with many of the beloved attractions, resort hotels, and even transportation systems at Disney Parks around the world.
We first shared this news back in 2019, and we have been waiting for it ever since! This is produced by Dwayne "The Rock" Johnson, Dany Garcia from Seven Bucks Production, and Brian Volk-Weiss from the Narcelle Company.
Check out the original episodes that are currently streaming on Disney+ HERE.
New Episodes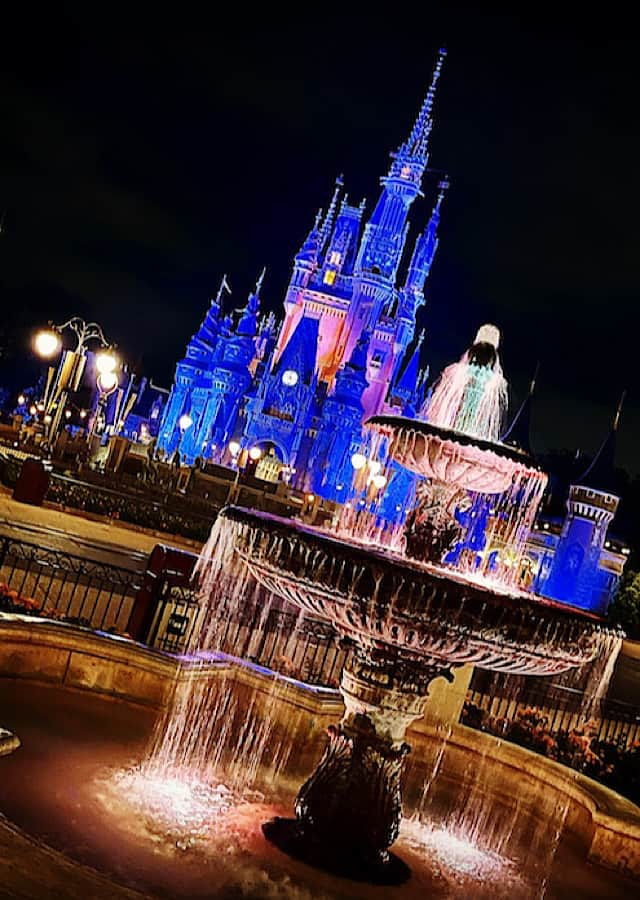 We have great news, the new episodes will be coming to Disney+ on August 25, 2021. That is NEXT WEEK! I am so excited! What is even more exciting is the lineup.
First, "The Castles" will be featured. Check out how each of these beautiful structures were created with the original Sleeping Beauty Castle in Disneyland California. "Hear the unique story behind each one and learn how Imagineers designed and built them."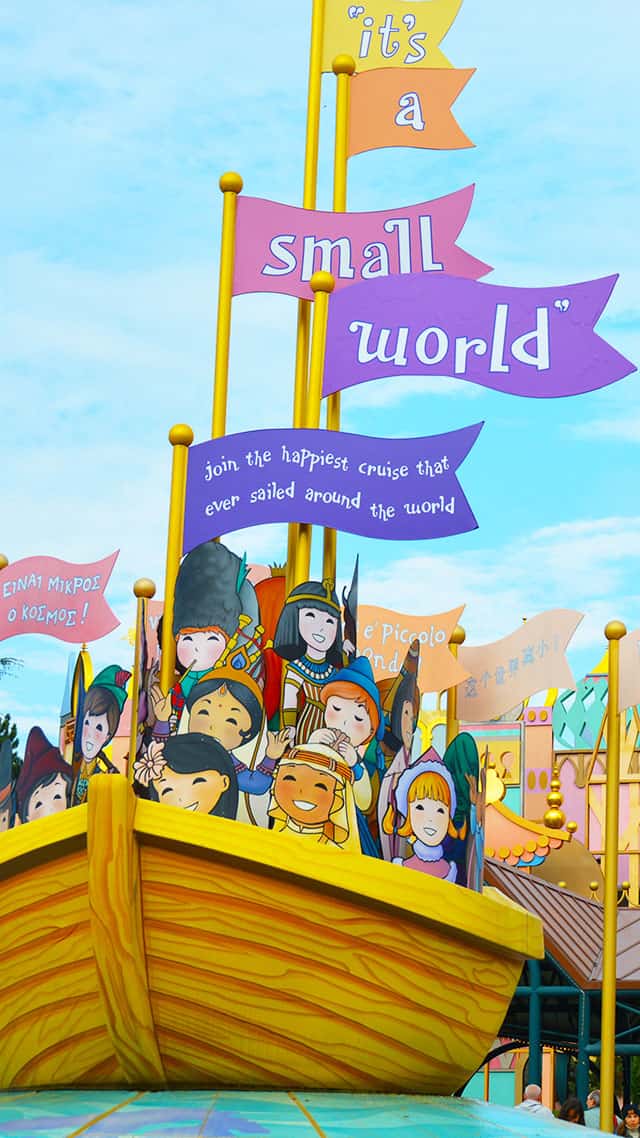 Second, the "Disneyland Hotel" will be featured. "Disneyland Resort with no hotel-what? It almost happened. Check in to see how Walt got it built."
Third, the beloved "it's a small world" attraction. This attraction was first featured at the 1964-1965 New York World's Fair. "If a chance encounter between Academy Award- winning actress and Walt Disney hadn't taken place, this beloved attraction might never have been created."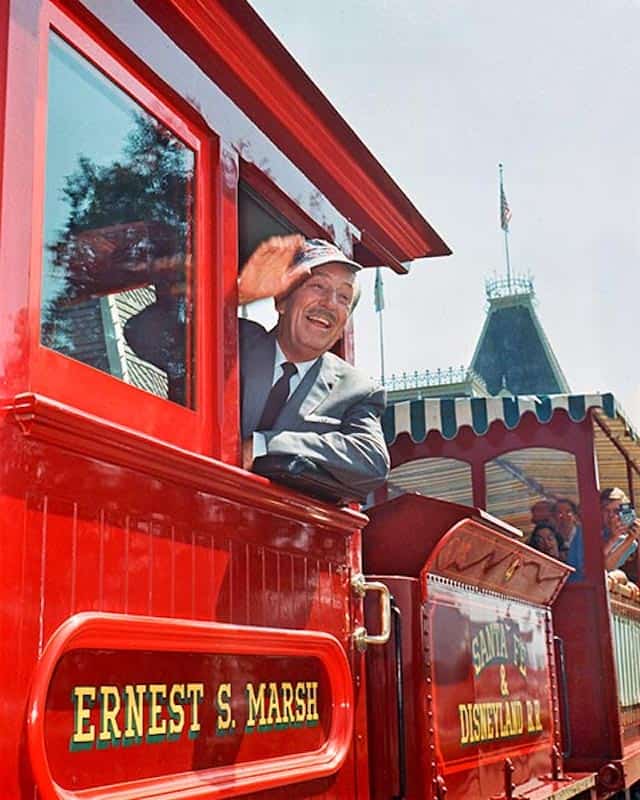 Fourth, "Trains, Trams, and Monorails"- All Aboard! "Everything moves at Disney Parks, especially the guests- by land, water, and air! Walt loved locomotion of all kinds- trains, trams, monorails, and boats. They're all fun, but Walt also beloved the monorail could help cities and traffic."
A brand new lineup of "Behind the Attraction" will be coming to Disney+ on August 25, 2021.
Lastly, the "Hall of Presidents" will be featured. "This unprecedented presidential attraction in Liberty Square at the Magic Kingdom brings our commanders-in-chief to life. Walt created the world's first human Audio-Animatronics figure based on his childhood hero, Abraham Lincoln."
Check out this fun preview of the first new episode:
What do you think of the "Behind the Attraction" episodes? Are you excited about this new line-up? Which attractions do you think should be featured next? Share your thoughts with us on our Facebook Page.
Are you planning a vacation? Reach out to our trusted travel agency sponsor Authorized Disney Vacation Planner
Mouse Class Travel
!