The Hall of Presidents attraction has been closed for an extended refurbishment. Check out the new work with a first glance of President Joe Biden and find out the new reopening timeline.
Patriotic Pride
Since Disneyland first welcomed guests in 1955, the Disney Parks have found special ways to pay tribute to our great country and to the men and women who have served. 
One daily way that both Disneyland and Walt Disney World show honor to our country is by raising and lowering the American flag daily right on Main Street. Even while the Disney Parks remained closed earlier this year, the flag was still raised and lowered daily. View this beautiful flag ceremony HERE.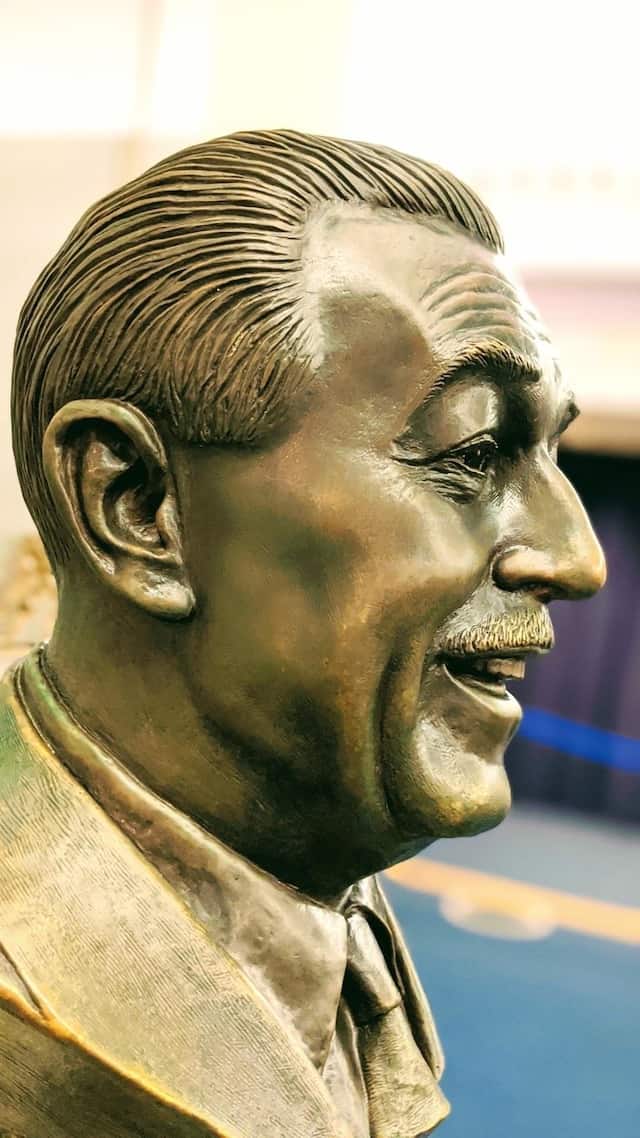 Walt Disney endeavored for both Disneyland and Walt Disney World to foster pride for our country. This is clearly evident as you see the American flags lined along Main Street, USA.
Also, Guests may enjoy a journey through time with such great attractions as the Hall of Presidents in Magic Kingdom and Great Moments with Mr. Lincoln in Disneyland.
First Look of Hall of Presidents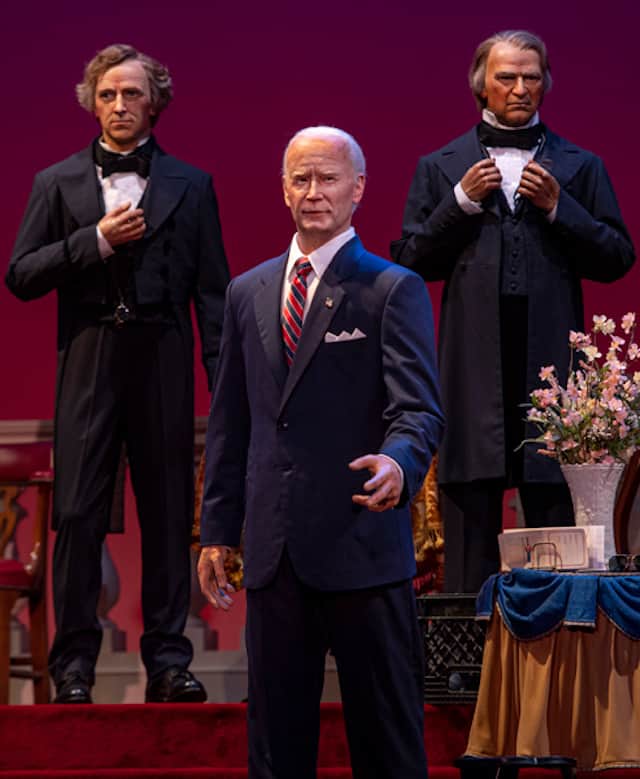 After a new President is sworn into office, the Hall of Presidents receives a refurbishment to welcome the new President and to include the delivery of the prdesidential oath of office. This is our first look at the President Joe Biden Audio-Animatronic.
There is much time and detail to both the clothing and even small personal touches that often go unnoticed.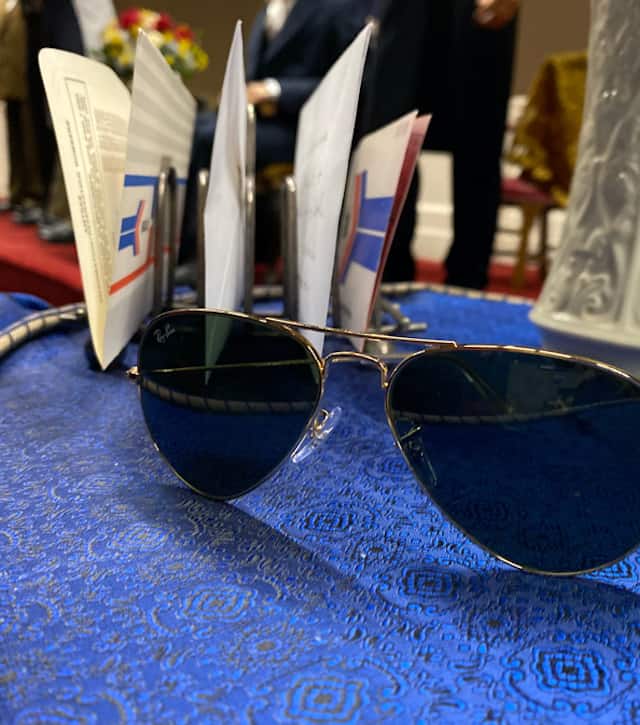 When the attraction reopens try to spot a few of these personal items located not the table beside President Biden. These will include peach blossoms to represent his home state of Delaware and also a pair fo aviator sunglasses that is often seen wearing.
Former President Trump will join the other former Presidents as well.
Reopening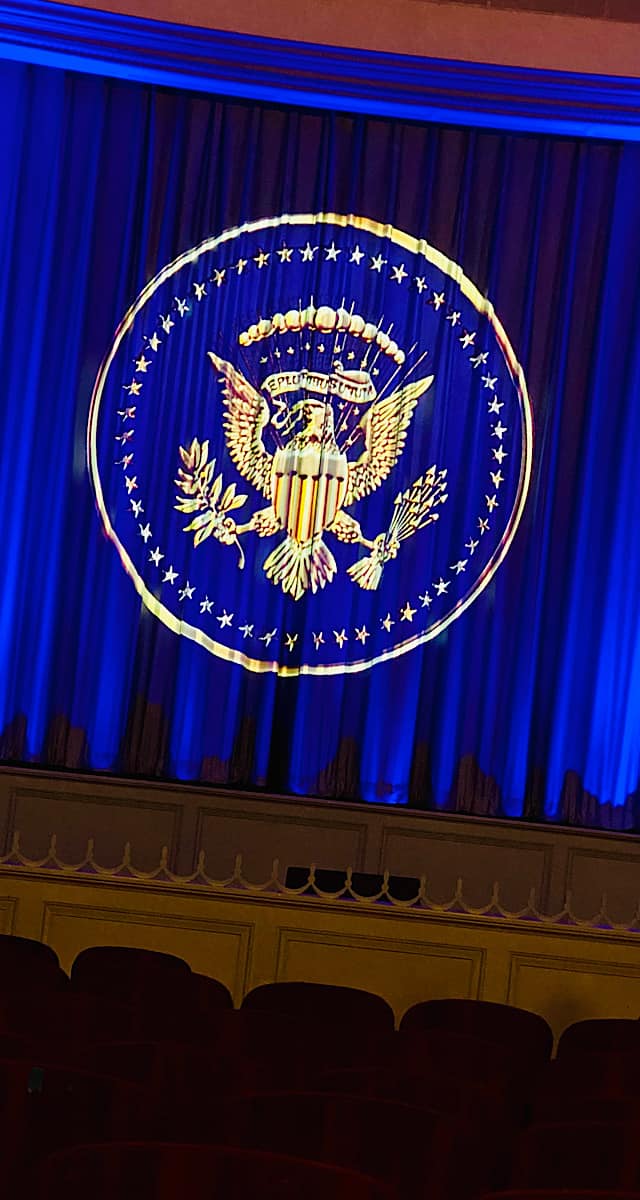 Walt Disney World has not announced an exact reopening date, but they mentioned that this attraction will be reopening in August 2021. We can't wait to be able to enjoy this patriotic show once again.
This attraction will be reopening in August 2021.
Do you enjoy visiting the Hall of Presidents? What do you think of the newly unveiled President Biden Audio-Animatronic? Share your thoughts with us on our Facebook Page.