Sanaa's soft pillow-like Naan bread melts in your mouth! Now, you can make this wonderful bread and cucumber dipping sauce at home.
Sanaa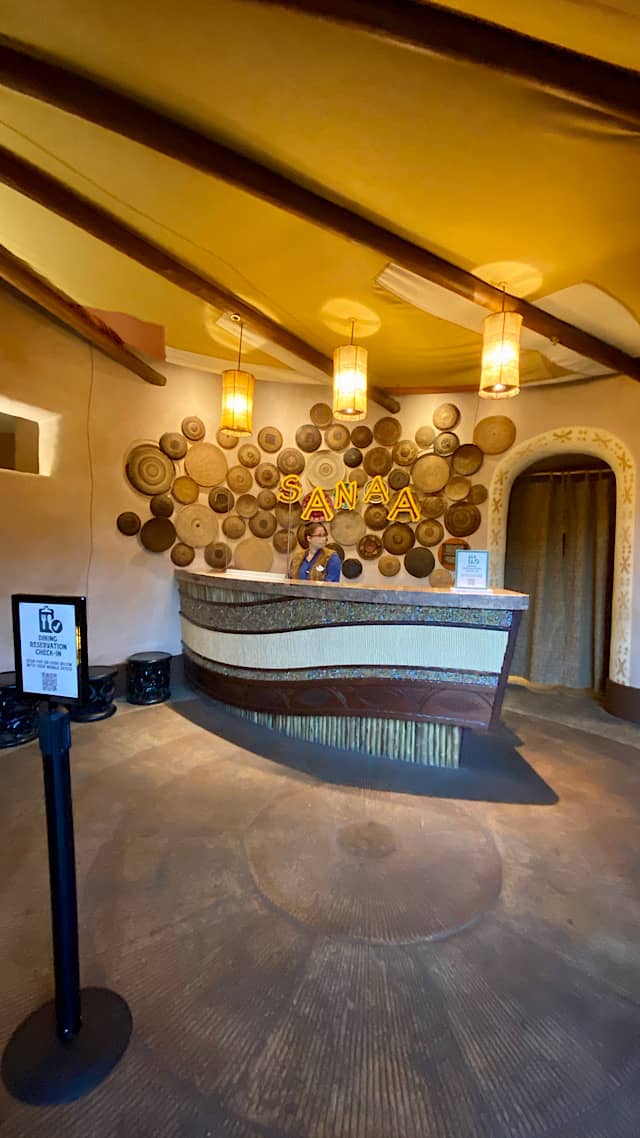 Sanaa, located at Disney's Animal Kingdom Villas – Kidani Village, is such a wonderful dining experience. The African and Indian flavors fill all of your senses with delight! At Sanaa, guests can choose from melt in your mouth slow-cooked meats, fresh salads, and plant-based dishes. Where else can you view a safari with animals from your table? Check out my (Susan) dinner experience here.
Bread Service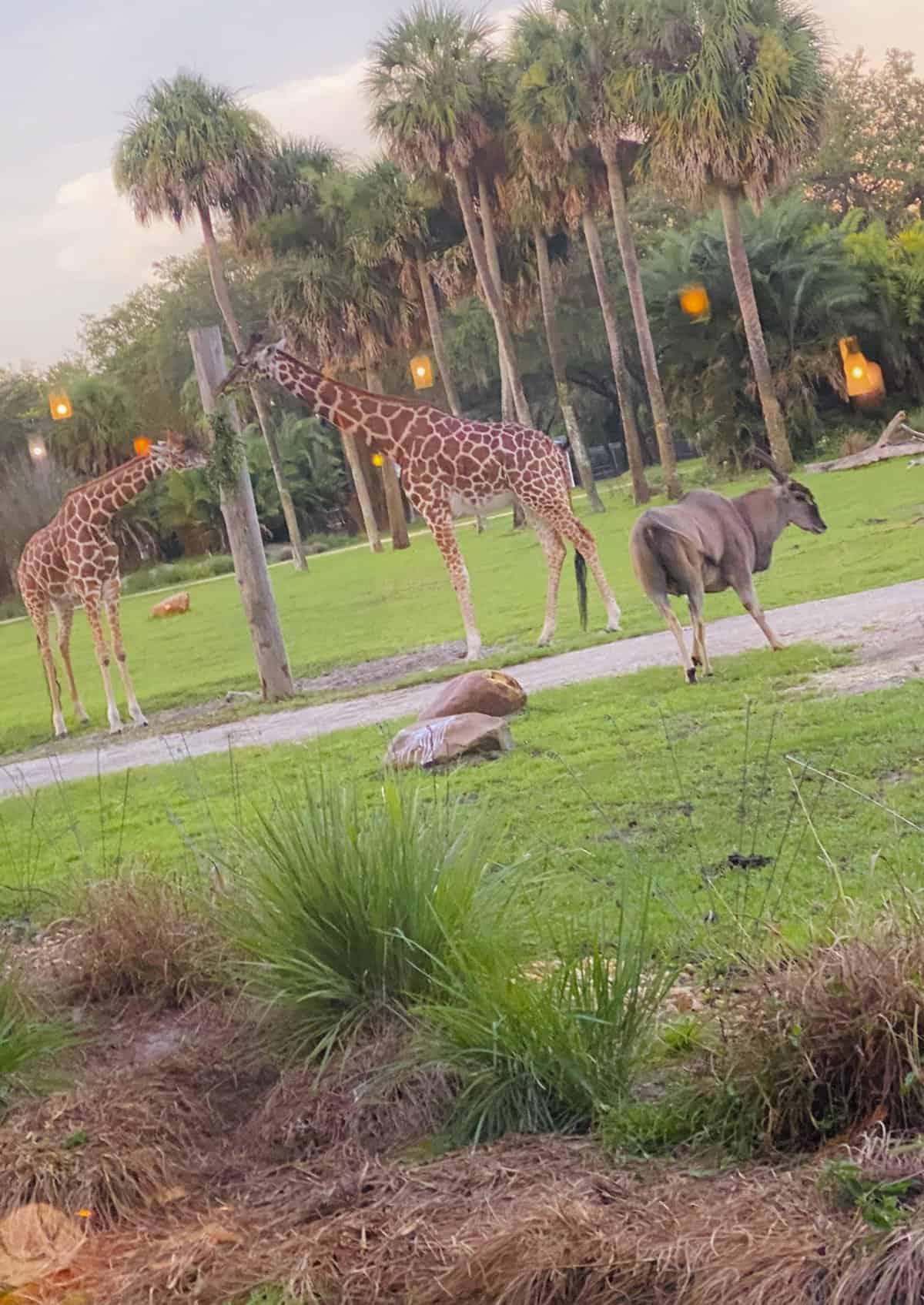 When dining at Sanaa, there are so many dinner choices! However, one item always gets ordered, the Indian-style bread service with the flavorful accompaniments. On the menu for lunch and dinner, in the lounge, and through Sanaa To Go (mobile order), the bread service is available.
Guests can choose from five different breads – traditional naan, garlic-ginger naan, spiced naan, onion kulcha, or paneer paratha. All of these are prepared in the restaurant's tandoor ovens. Accompaniments include cucumber raita, roasted red pepper hummus, mango chutney, tomato-date jam, tamarind chutney, coriander chutney, garlic pickle, red chile sambal, and spicy jalapeño-lime pickle. These sauces range from mild to quite spicy.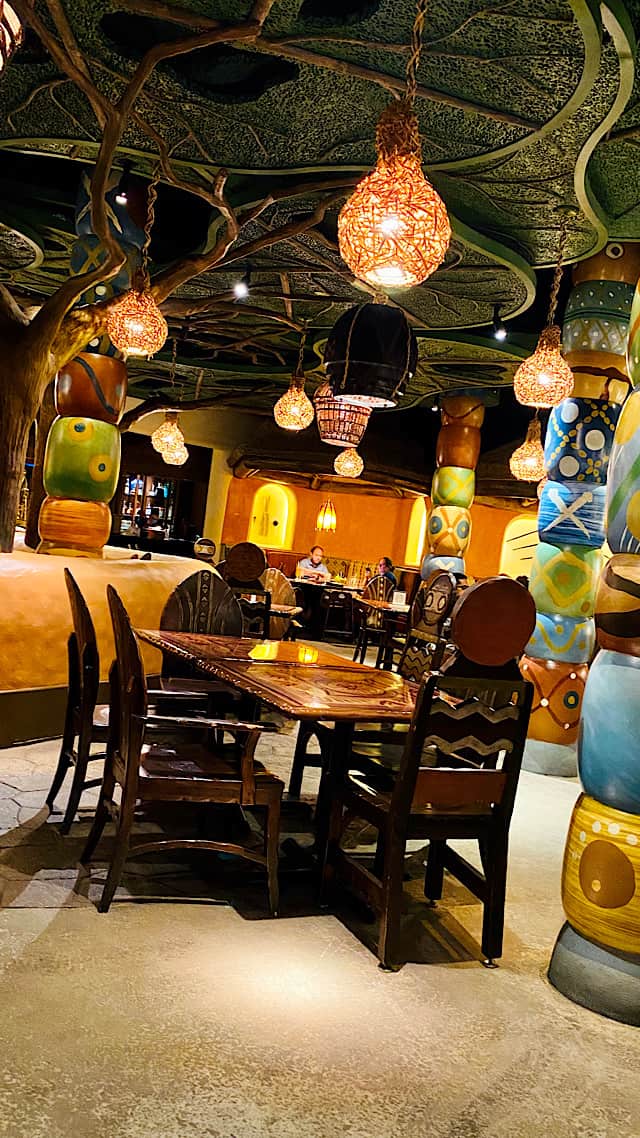 Also, the amazing Sanaa chefs share a recipe so we can enjoy this delicious Indian flatbread at home. I (Susan) could eat Naan at every meal! Try it with pizzas or sandwiches. In addition, the Sanaa chefs give us one of the mild sauce recipes, Cucumber Raita. This light and refreshing sauce would be great over meat and rice dishes. Or, simply put it on top of chicken or burgers.
Naan Bread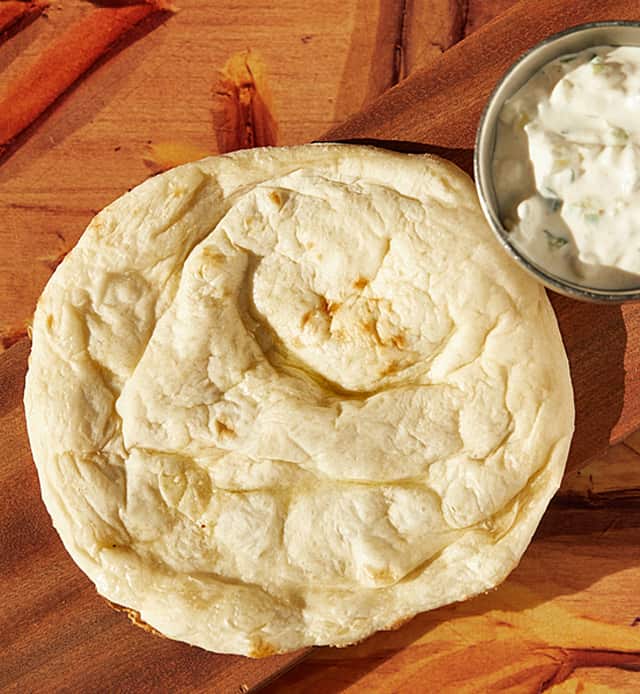 Makes 5 (8-inch) naan
Ingredients
3 2/3 cups all-purpose flour
tablespoon sugar
1 tablespoon coarse salt
1/2 tablespoon baking soda
1/2 cup milk
2/3 cup warm water
tablespoon canola oil
4 tablespoons butter, melted
Directions
Combine flour, sugar, salt, and baking soda in the bowl of an electric mixer fitted with the paddle attachment; stir to combine.
Combine milk, water, and oil in a medium bowl; whisk to combine.
With mixer running, pour wet ingredients into dry ingredients. As soon as mixture comes together, switch attachment to a dough hook and mix until dough is smooth and no longer sticky. Do not over-mix.
Cover bowl with plastic wrap and set aside at room temperature for 1 hour.
Place a pizza stone on a top rack of oven, positioned approximately 6 inches below the broiler. Preheat oven to 500°F for at least 30 minutes.
Divide dough evenly into 5 pieces. On a lightly floured surface, roll each piece into an 8-inch circle.
Turn oven to broil. Carefully slide one circle of dough onto the preheated pizza stone, and broil until bread is bubbled and golden brown, about 2 to 3 minutes. Watch carefully, as the bread can burn very quickly. Repeat with remaining dough rounds.
Brush the warm bread with melted butter and serve immediately.
CUCUMBER RAITA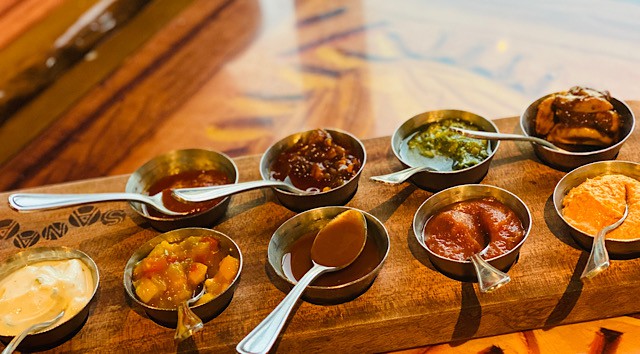 Makes 2 cups
Ingredients
1 1/2 cups Greek-style plain yogurt
cup cucumber, peeled, seeded, and diced into small pieces
1/2 small jalapeño pepper, seeds and stem removed, minced
1/2 teaspoon cumin seeds, toasted and freshly ground
1/8 teaspoon cayenne pepper
1 teaspoon coarse salt
Directions
Directions are so simple. Just combine all ingredients in medium bowl. Chill before serving.
Note: The flavor may vary from the restaurant's version.
Printable Version
Now we just need recipes for the other sauces. Yum! Also, if you prefer the printed recipe, shown above, click here.
Hopefully you'll try this fabulous recipe. We would love to hear your thoughts or plan to make it at home. Please comment below or on our KtP Facebook Page.
Are you planning a vacation? Reach out to our trusted travel agency sponsor Authorized Disney Vacation Planner
Mouse Class Travel
!