While visiting Walt Disney World recently, we were surprised that a Character Cavalcade had a new look. Check out the new look and see what you think about it.
Character Cavalcades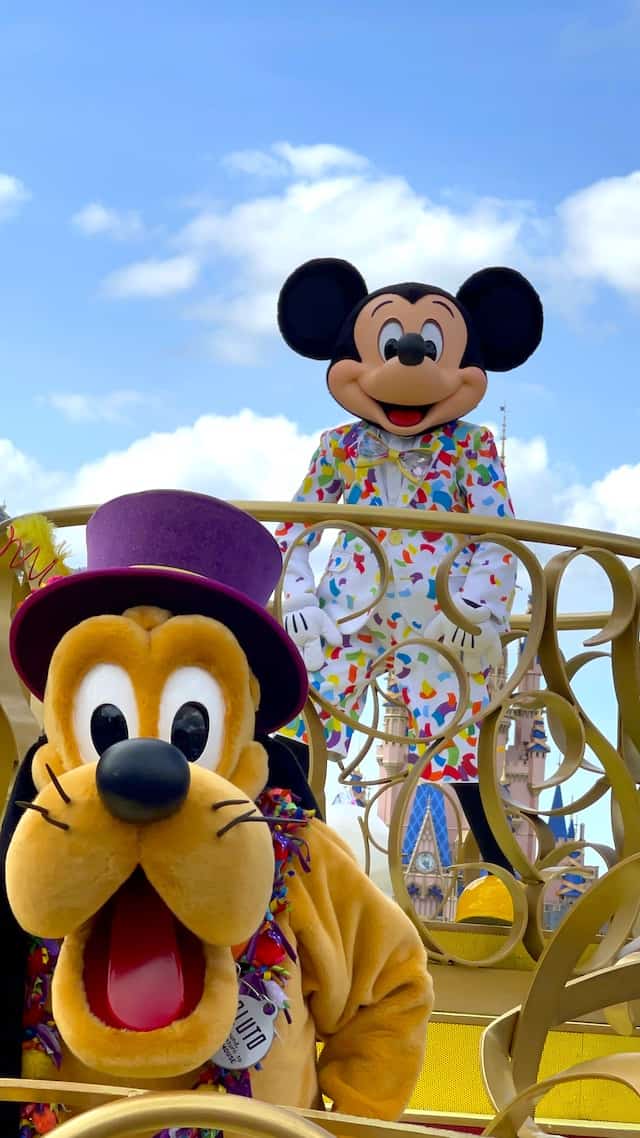 Throughout the day Guests could enjoy special character cavalcades. These can be found in all 4 of the Walt Disney World Parks. Be sure to check out the Complete Guide to Character Cavalcades to check them all out.
It appears that these Character Cavalcades will be with us for quite some time. We recently announced that after a year in operation, the Character Cavalcade showtimes are now listed on the My Disney Experience app.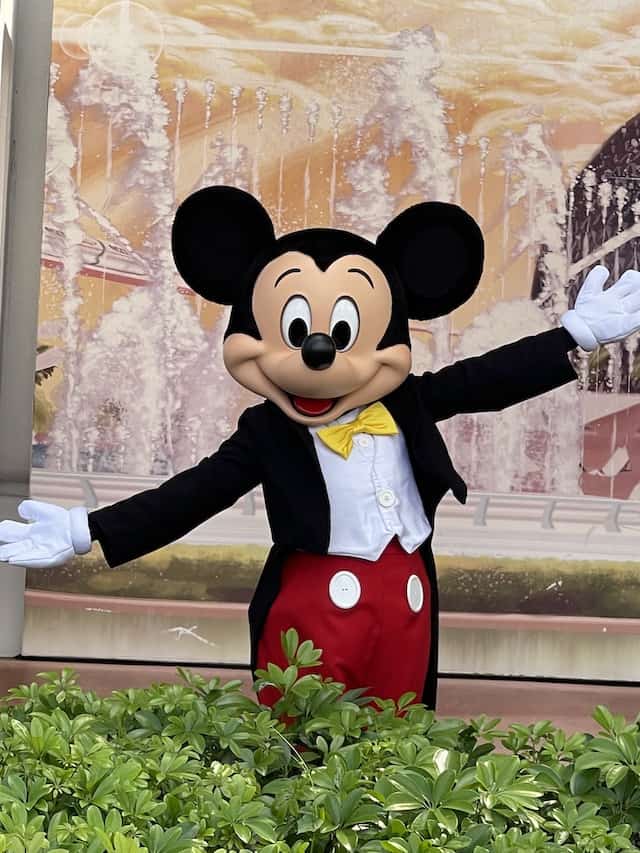 There have been a few modifications to the the Character Cavalcade list primarily that Mickey and Minnie Mouse are no longer part of the Cavalcade experience at EPCOT. Our favorite couple may now be found at the EPCOT Park entrance.
I absolutely loved seeing both Mickey and Minnie as I exited EPCOT to head towards the Disney bus terminal.
Less than Magical Cavalcade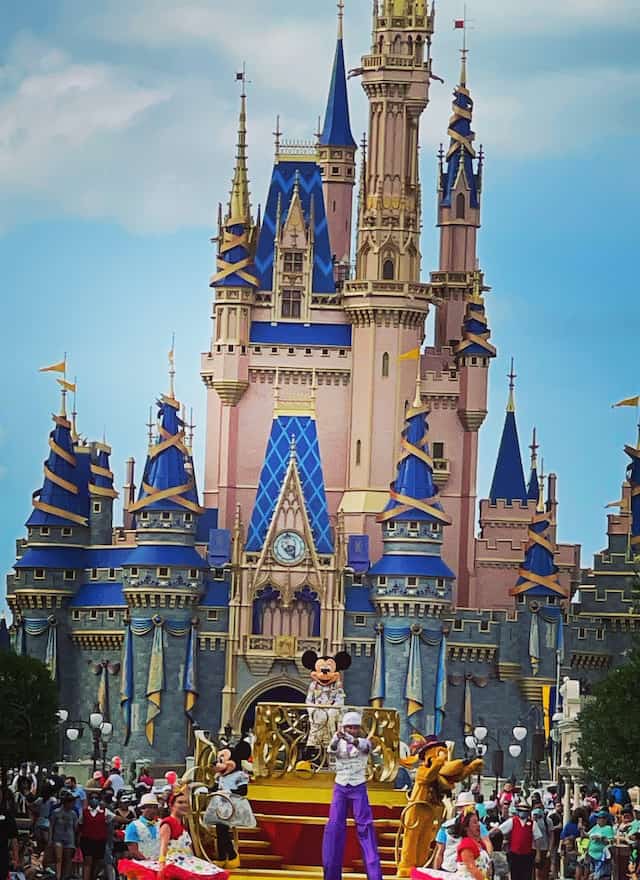 Last week while we were visiting Walt Disney World with fellow Kenny the Pirate Crew writers, we were excited to hear the "Get Your Ears On" music. At the first beat, both I and fellow writer, Jamie, went running to see our favorite pal, Mickey Mouse.
Previously, Mickey Mouse would be atop of the float dancing and waving to all of the Guests. This was an AMAZING way to interact with everyone's favorite character.
What we found was quite disappointing! Mickey Mouse was riding in the small trolley car. He did try to wave to both sides as crowds lines the streets, but it was difficult to get a great photo (and Mickey is very photogenic).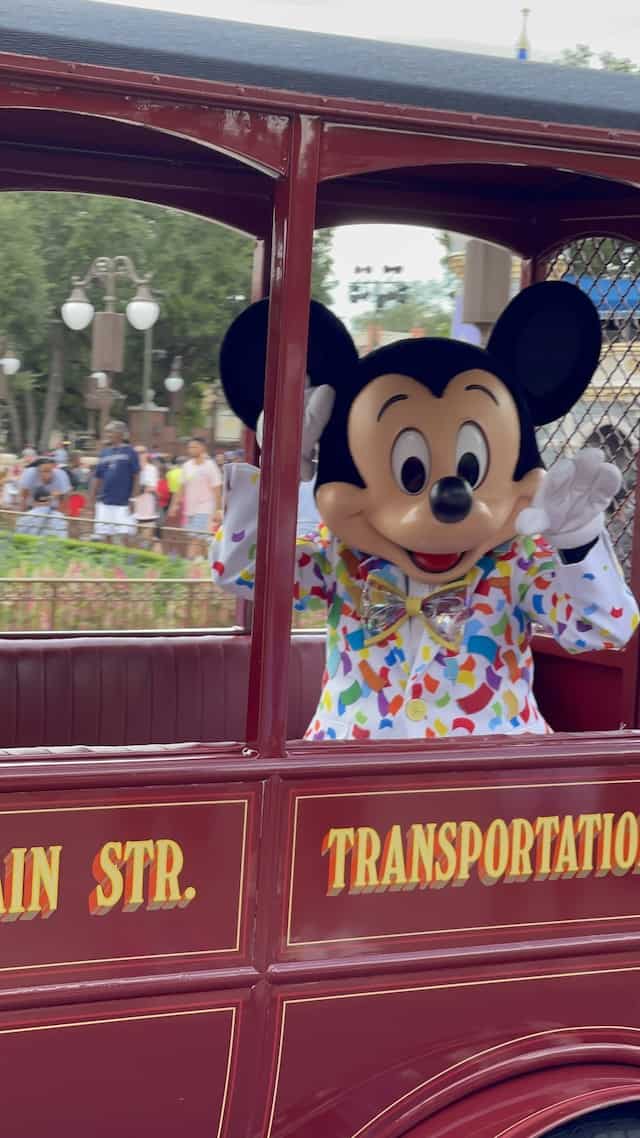 Mickey's other pals were found riding behind in the large double decker trolley bus that is often used for the Rainy Day Cavalcade. It appeared to be difficult for many of the characters to move inside this trolley.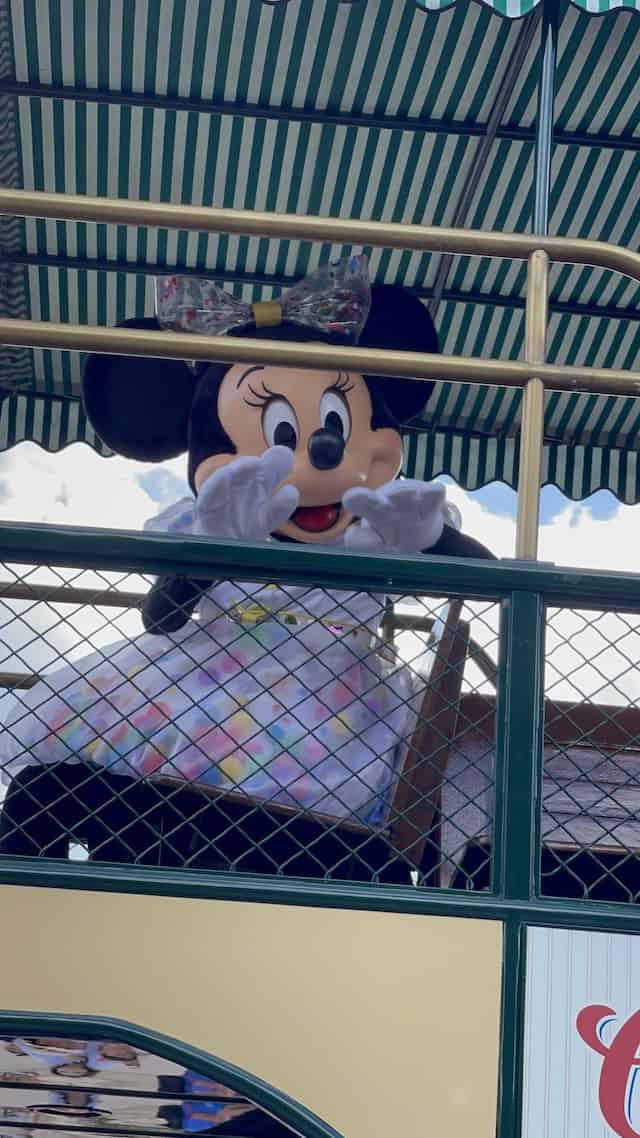 Donald and Daisy seemed positioned on opposite sides so if you wanted a photo of your favorite duck you needed to be on the correct side of the street.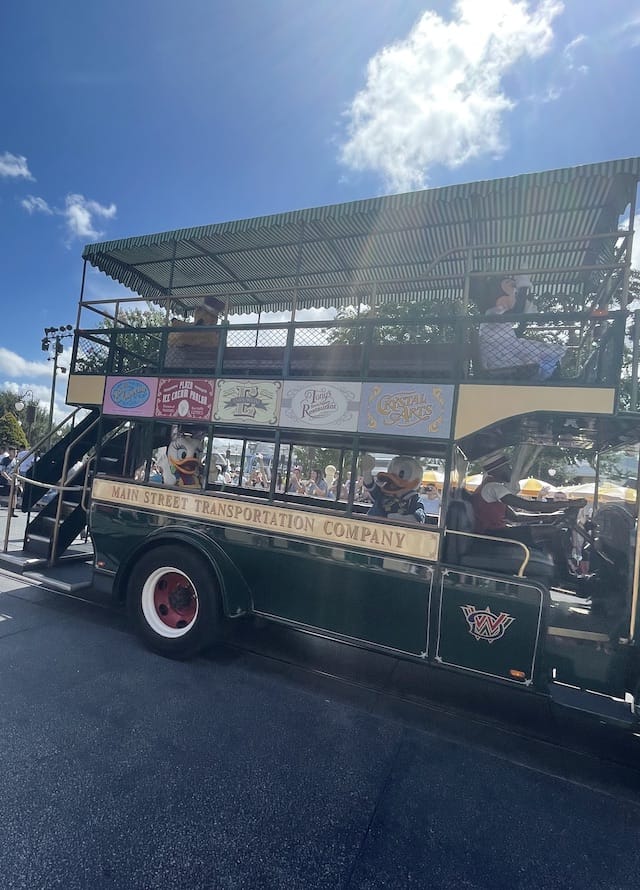 This less than magical cavalcade occurred throughout the entire week of July 12th through July 16th. We are unsure if this simply a temporary change or not. Could this be the new Character Cavalcade for Mickey and his pals until their new float is debuted for the 50th Anniversary Celebration?
We are not sure, and we hope not. The other float allows for such a great Guests\ experience as Mickey dances along with his favorite pals.
What do you think of this less than magical Character Cavalcade? Do you think that this could be the new look until the 50th Anniversary? Which is your favorite Character Cavalcade? Share your thoughts with us on our Facebook Page.