Guests continue to arrive at Walt Disney World in large numbers. Now another dining location is reopening to welcome Guests visiting Disney's Animal Kingdom Park. Check out which location is now reopening and see their new operating hours.
Park Reopening
When the Parks reopened last summer, many dining and shopping locations did not also reopen in many of the Walt Disney World parks. This was in large part due to reduced capacity.
In May, Walt Disney World announced that they would be increasing capacity in all of the Parks. This change was met with additional Park Pass Reservations being available for Guests.
Park hours have also been extended for ALL Walt Disney World Parks this summer. This is great news for the increase of Guests visiting the Parks. This has also led to many changes with dining locations.
Additional Dining Updates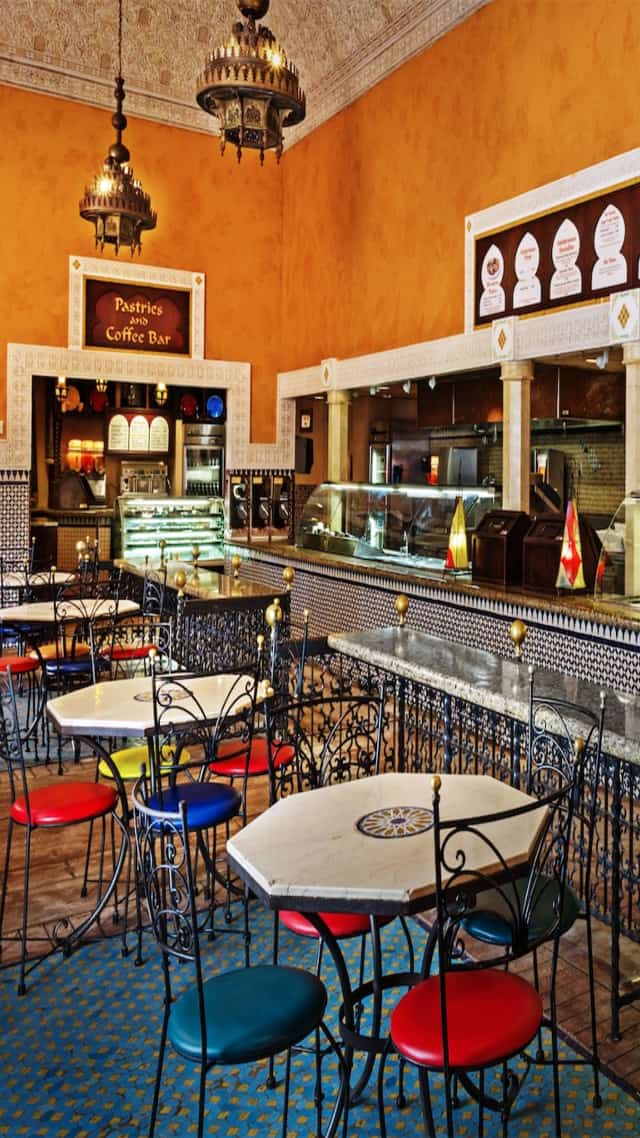 As Disney World returns to normal, changes are also occurring throughout the Parks. Previously outdoor dining tables were marked off to ensure Guests maintained proper physical distancing. Earlier this month we shared that changes were now made to allow additional Guests to dine in outdoor locations.
We were also encouraged to see that a fan-favorite dining location in Magic Kingdom may be reopening very soon. With even more added Guests, a new reopening date has been set in Disney's Animal Kingdom.
Now Reopening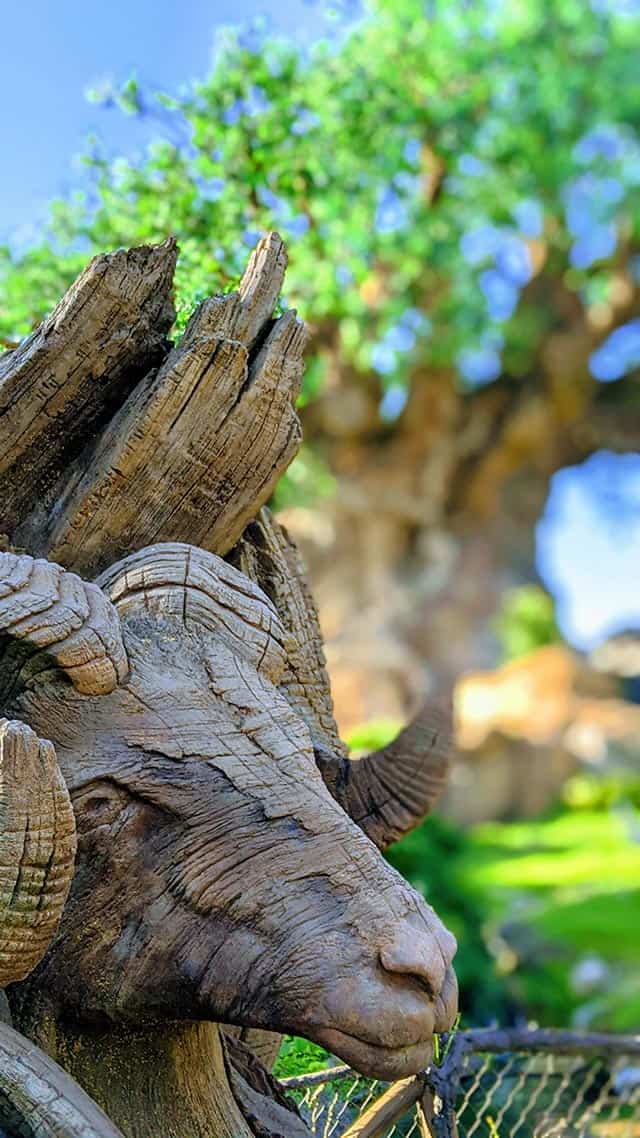 Earlier we announced that in Disney's Animal Kingdom the great character meal at the Tusker House would be returning this month. Also 2 great quick service locations reopened this month in the Animal Kingdom. This is great news for Guests and now another great dining options is reopening.
Guests visiting Disney's Animal Kingdom can now enjoy the tasty and satisfying meals found at Eight Spoons Cafe. This counter service dining is located at Discovery Island across from the Adventurers Outpost.
This location has been temporarily unavailable with the Park's reopening. Starting on Sunday, June 27, 2021, Guests will now be able to enjoy Baked Macaroni and Cheese or even the Pulled-Pork Jelly Doughnut sandwich, along with a few other tasty snack options.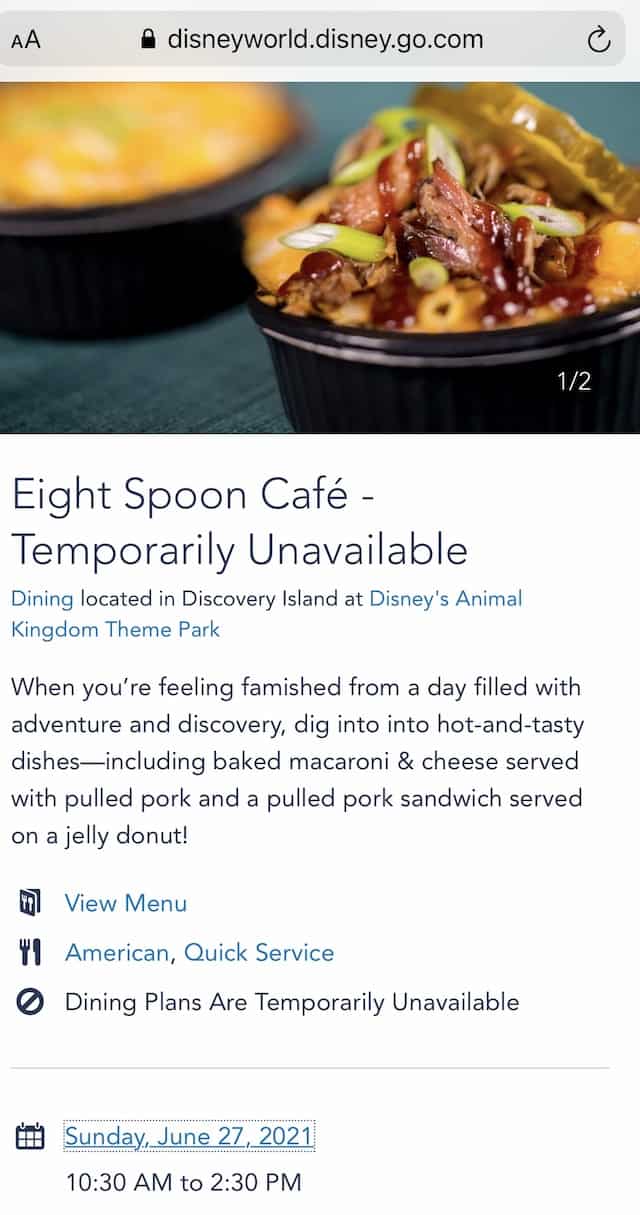 I must admit that I have never tried Eight Spoons Cafe, but I will have to plan to on my next visit to Disney's Animal Kingdom. According the Walt Disney World website, the reopening hours of operation will be 10:30am until 2:30pm.
Eight Spoons Cafe will reopen at Disney's Animal Kingdom on Sunday, June 27, 2021. Operating hours: 10:30am-2:30pm.
As always the Character Locator will be updated with this newly reopened dining location and operating hours. The Character Locator continues to be a great tool in Park planning with so many new updates throughout the Disney Parks.
Have you enjoyed the food at Eight Spoons Cafe before? Will you be trying this on your next visit to Disney's Animal Kingdom? Which dining location do you hope will reopen next? Share your thoughts with us on our Facebook Page.