Our minds are still reeling after all of the Disney Wish Cruise details released last week. Check out this new video of the first attraction at sea: the AquaMouse. You will not believe how cool this is going to be!
Disney Wish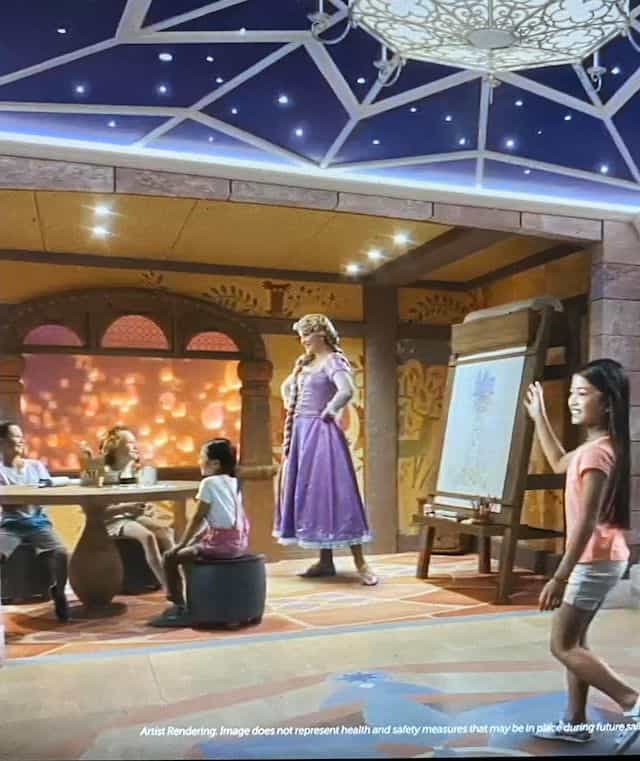 According to Disney Parks Blog, the Wish will feature "a whimsical curvature to the deck edge along both sides of the Disney Wish, which will create a sense of magic and visual movement both inside and out."
To make it even more enchanting, Cinderella will be the statue in the main atrium of the ship. Cinderella is a great choice, as she represents wishes and dreams coming true!
Be sure to check out all of the exciting new features with the Disney Wish including the cruise deck entertainment HERE and cruise itineraries HERE. Even the youngest cruisers will have all of their wishes come true at the exciting Kid's Zones.
AquaDuck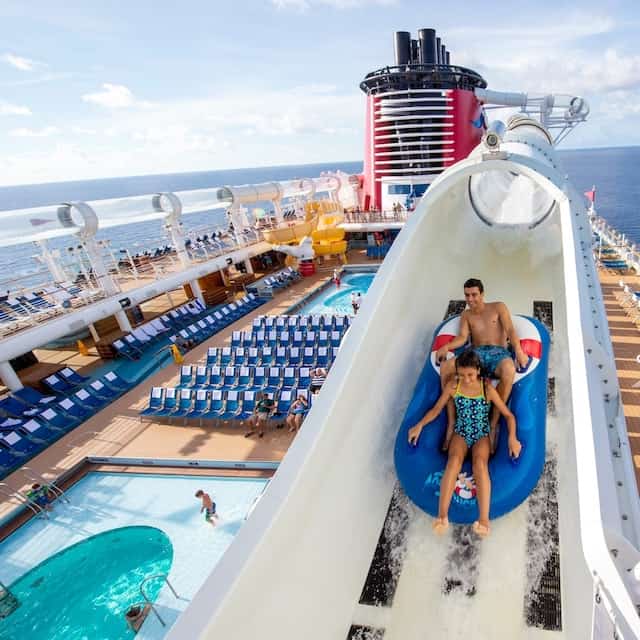 Guests aboard the Disney Fantasy and the Disney Dream have long enjoyed the AquaDuck. The AquaDuck is is an "elevated water coaster" and was the first time a water coaster was placed on a cruise ship. The AquaDuck combines the physics of a roller coaster with the splashing fun of a water slide. Check out the AquaDuck HERE.
This was a groundbreaking when it was first introduced and quite the experience for certain. What the Disney Wish is now proposing teams up the best of both worlds: the exhilarating experience of a water coaster coupled with the storyline of a Disney attraction.
AquaMouse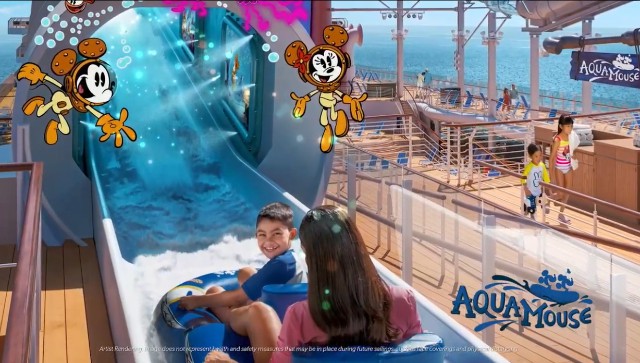 The Disney Wish will have a similar attraction called the AquaMouse. The AquaMouse will be more similar to a Disney attraction in the parks, immersing guests in an original Mickey Mouse cartoon short called "Scuba Scramble."
The attraction will go around the upper deck and promises fun, laughs and splashes. You can check out great photos of the AquaMouse and more information of the splash zones HERE.
Check out this video of the AquaMouse:
The Imagineers share that this is "at the level of what you would find at our Theme Parks." This attraction has it all: storytelling, getting wet, going fast. They promise that the Aqua Mouse "will hit all the senses."
I absolutely love the imagery from this attraction that is similar to the beloved Mickey & Minnie's Runaway Railway. It will be amazing to be able to experience this attraction in person.
This AquaMouse has it all: storytelling, getting wet and going fast.
What do you think of the AquaMouse? Have you gone down the AquaDuck on other Disney Cruises? Share your thoughts with us on our Facebook Page.