Now a new Walt Disney World Resort dining location is offering a To-Go menu option for both breakfast and dinner. Check out the all of the great menu options now available.
Mobile Ordering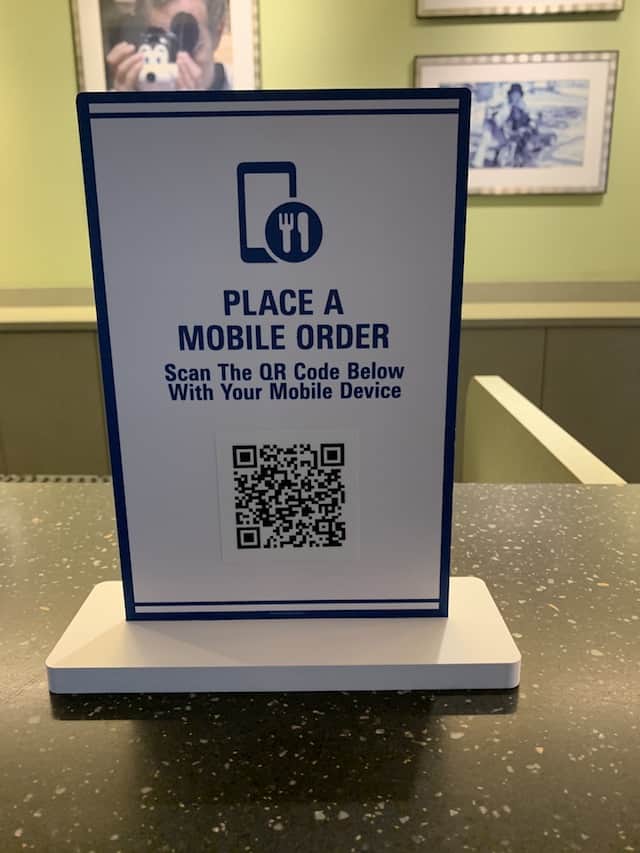 One of the most common complaints regarding social distancing at Walt Disney World is linked to limited dining availability. One way Walt Disney World is hoping to help with this is the use of Mobile Ordering.
Mobile Ordering is very helpful both in social distancing and in planning your day. You can easily order your meal for a scheduled time and then be notified when it is ready for pickup.
Earlier we shared a few new snack locations now available for Mobile Ordering. Be sure to check those out HERE.
New To-Go Table Service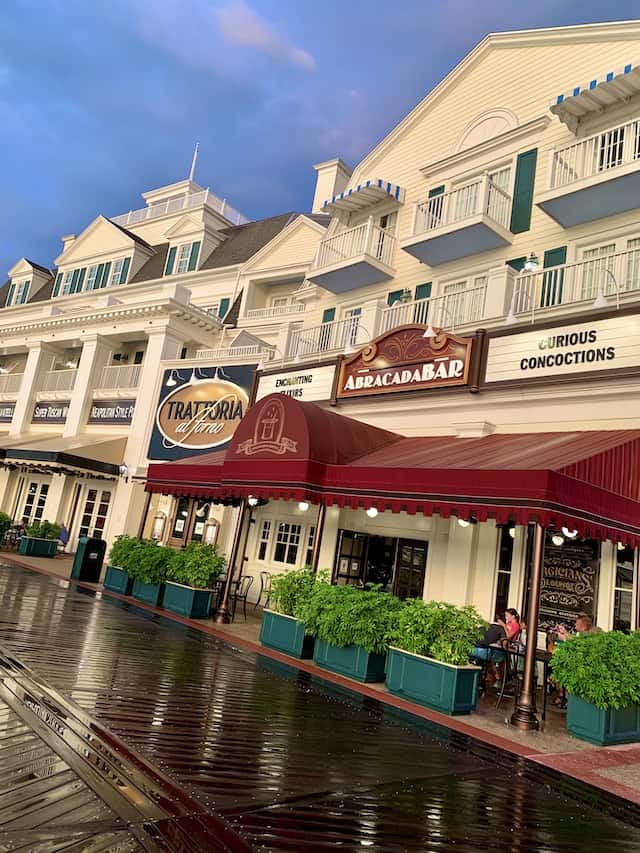 Guests visiting and staying at Disney's Boardwalk will be excited to learn of the newest To-Go dining option. Now many of the mouth-watering dishes from Trattoria al Forno will be available To-Go.
I made a breakfast dining reservation for Trattoria al Forno for next month. Each day I have tried to modify my reservation in order to secure an earlier reservation now that Park Hours have been extended in May.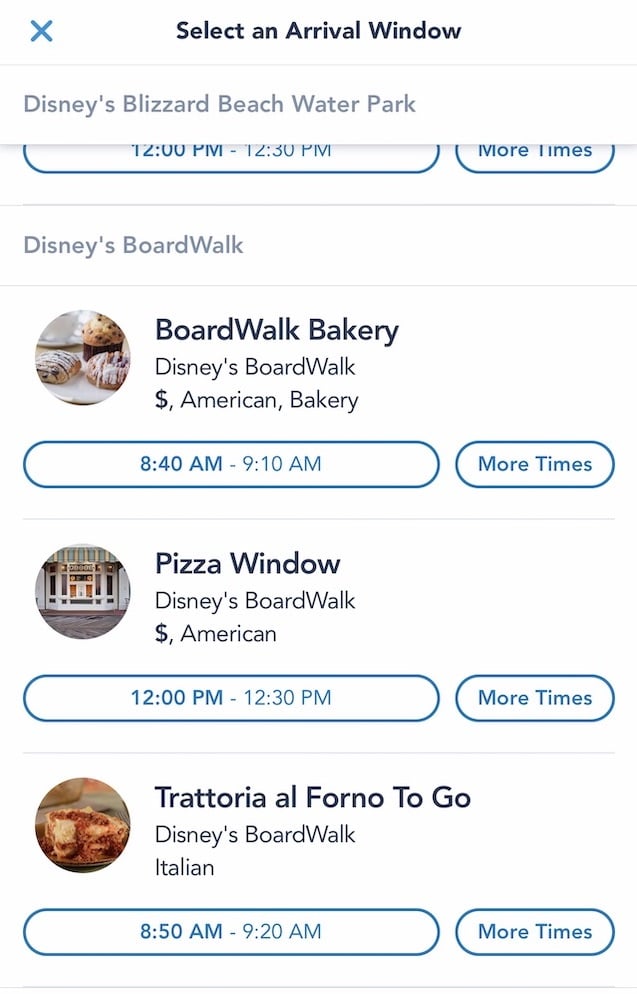 Yesterday, as I went to modify this reservation for Trattoria al Forno, the icon image had changed. I wondered if a new change may be coming to one of my favorite Resort dining locations. Today, the answer is a very happy "YES." Now you can order some of your favorite Italian dishes To-Go.
Trattoria al Forno now offers Mobile Ordering for both breakfast and dinner.
On the My Disney Experience app, simply select Mobile Food Orders. Trattoria al Forno is now listed as an option. Select your pick-up time and make your selections from the available menu.
For breakfast, they have many of my family's favorites including the Tiramisu-style French toast and the Avocado Toast.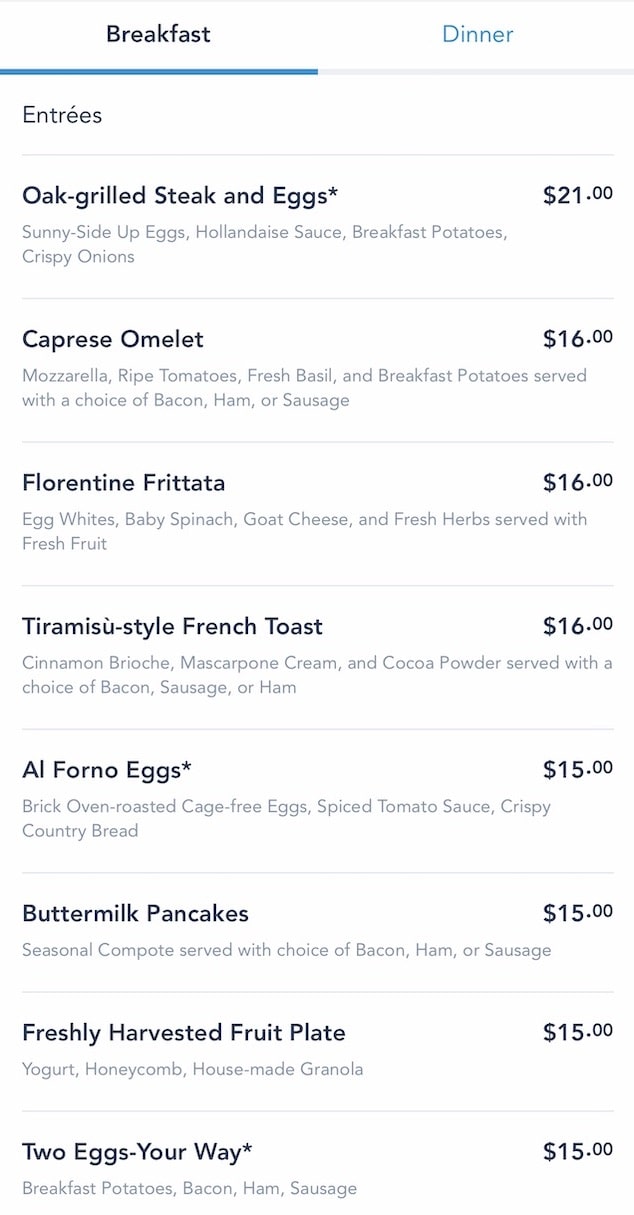 Dinner options include appetizers, entrees, pizzas, sides, and even desserts. Both breakfast and dinner menus also include menu options for kids as well.
Be sure to check out the full list of menu options available on the My Disney Experience app.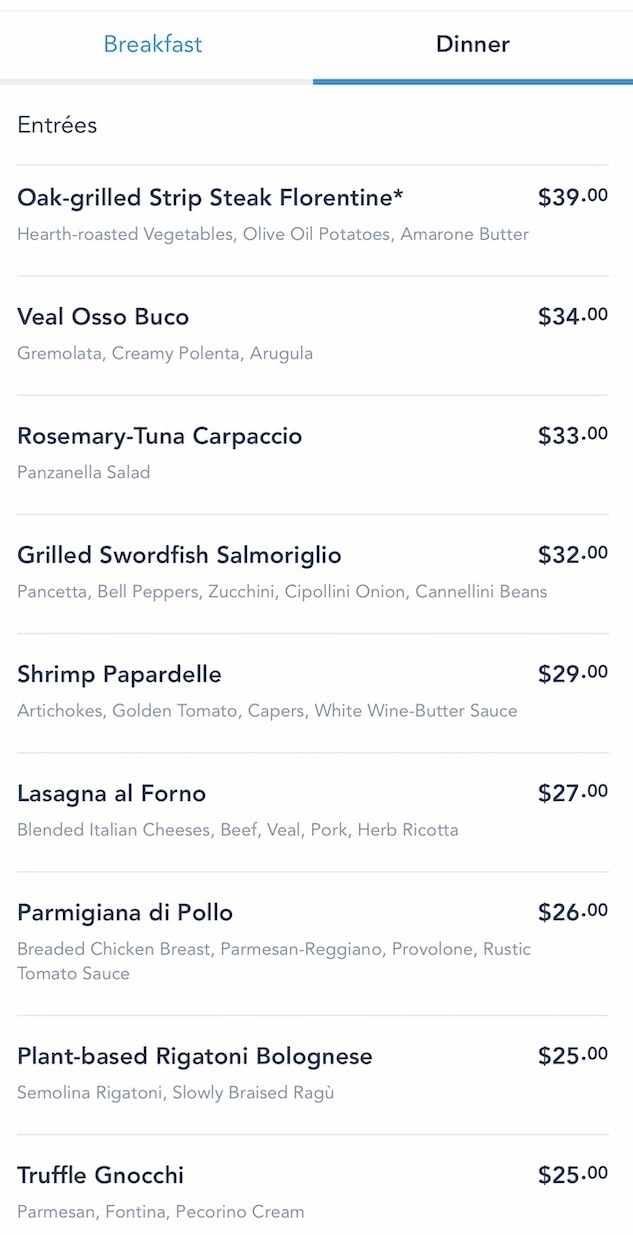 I can't wait to be able to try this out during our next trip. This will be such an easy way to start our day before heading to Disney's Hollywood Studios.
What do you think of Mobile Ordering? Are you glad to see more dining options available? Will you be using this during your next trip? Have you tried Trattoria al Forno for breakfast or dinner? Share your thoughts with us on our Facebook page.