The next few months are going to be very busy at Disney World theme parks. Check out the most recent park pass availability that shows which categories have sold out parks. Are you traveling during any of these dates?
Park Passes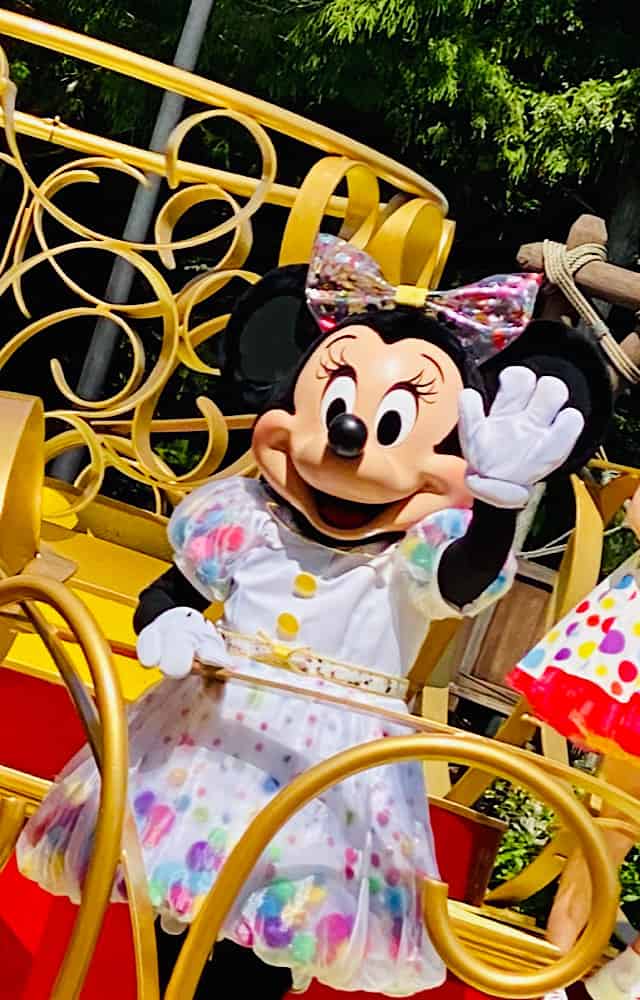 Many Disney Guests are already aware that a park pass is required to enter all 4 theme parks at Walt Disney World. This allows Disney to maintain a 35% capacity to ensure social distancing and health and safety guidelines are followed.
Park passes filled up pretty quickly during the Christmas season and Spring Break. However, we are beginning to see just how busy this summer is based off the availability calendar.
May Park Passes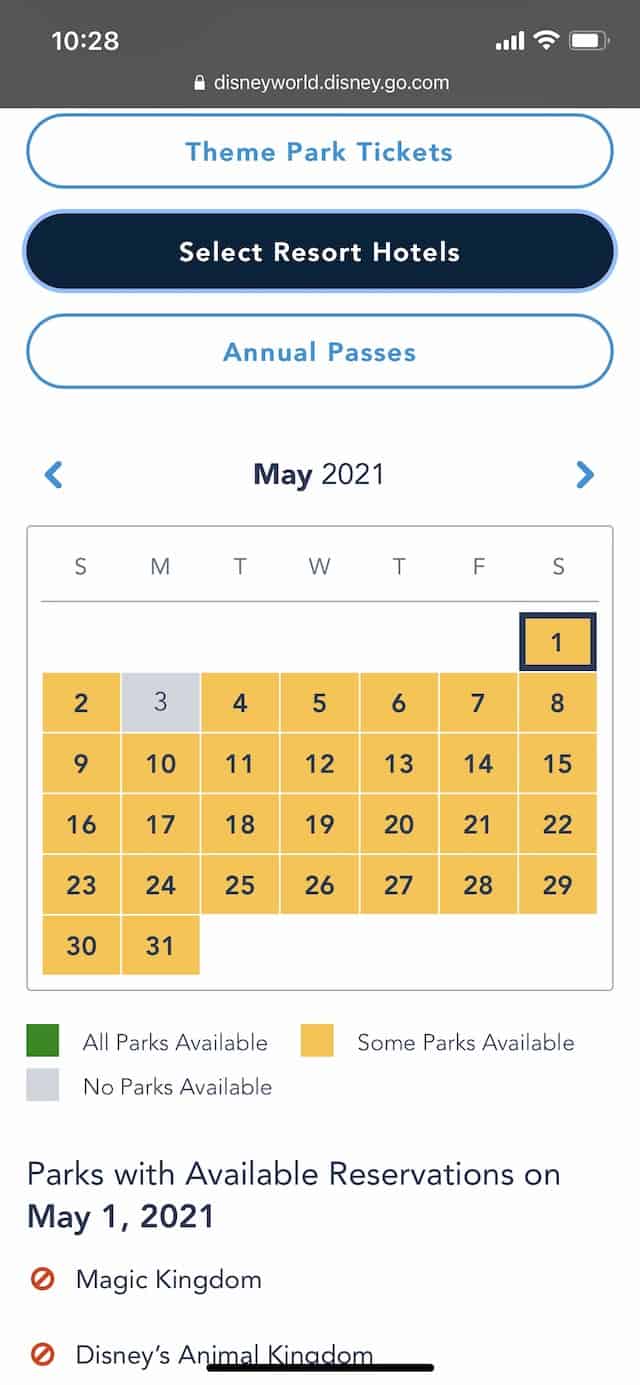 Currently, we are only seeing one sold out day for theme park ticket guests and resort hotel guests in May. So far, May 3 is the only sold out day for both categories.
Throughout the rest of the month, Hollywood Studios is the only frequently sold out park for both categories.
Annual Passholders, on the other hand, have a lot more options for visiting the theme parks in May. Right now, only May 1 is sold out for all four theme parks.
May 2, May 4, and May 8 all have some sold out parks, but the rest of the days show full availability. Many passholders are local, however, and it is not uncommon to see more dates sell out the closer we get to that actual date.
June Park Passes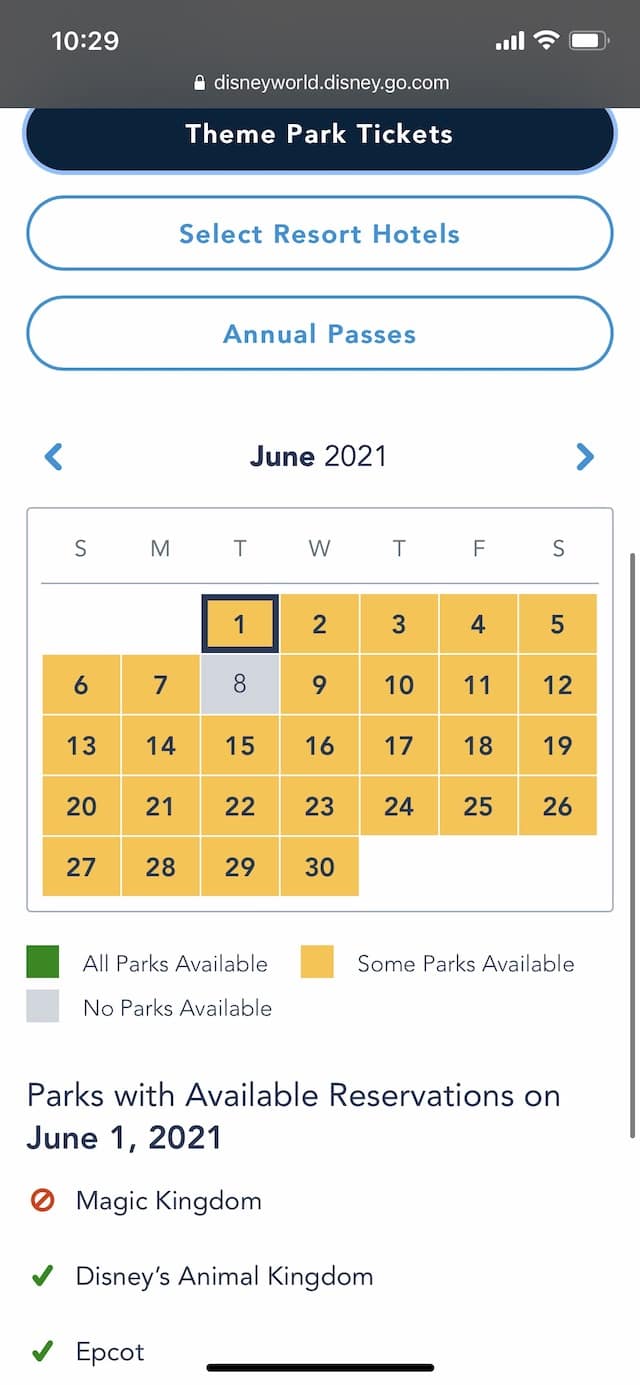 We see the trend continue into June. For theme park ticket guests and resort hotel guests, Tuesday May 8 is sold out for all parks. Kind of strange, but that's what we are seeing.
All other days in June show a mix of sold out days for various parks. However, they are filling up and will continue to do so the closer we get to June.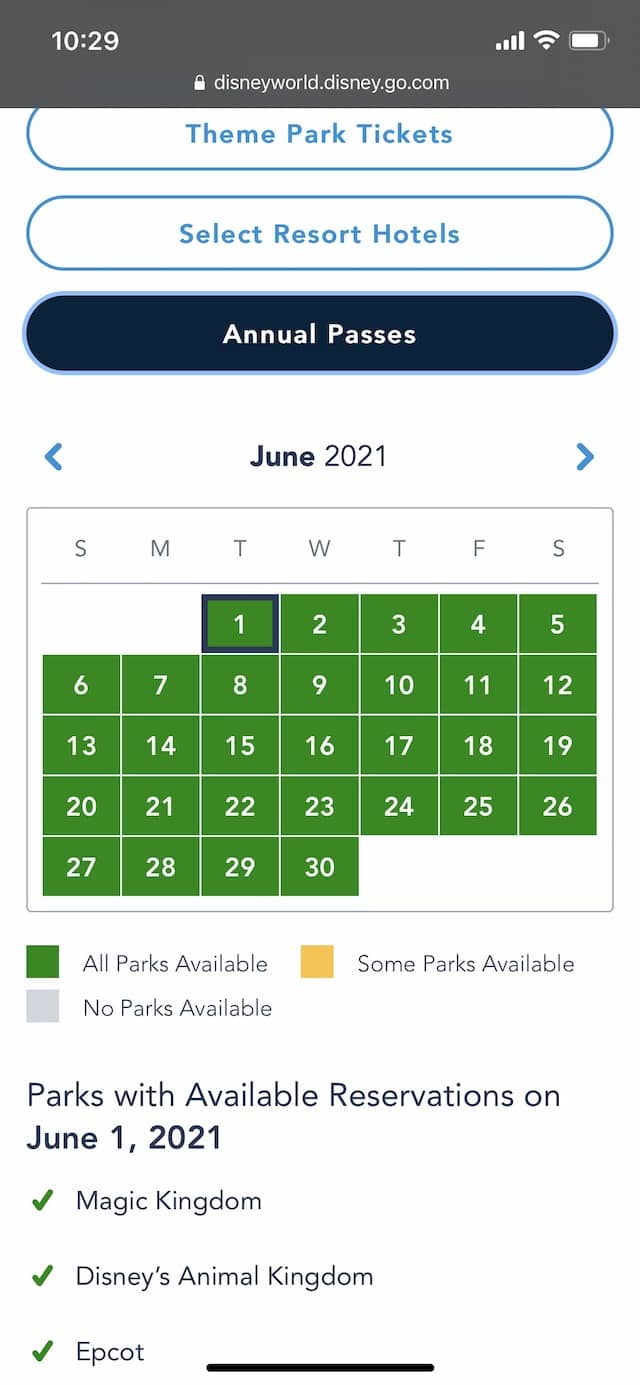 Annual Passholders are showing full availability for all four theme parks every single day in June. As mentioned above, as these local passholders make weekend and summer break plans, these will begin to fill up.
July Park Passes and Beyond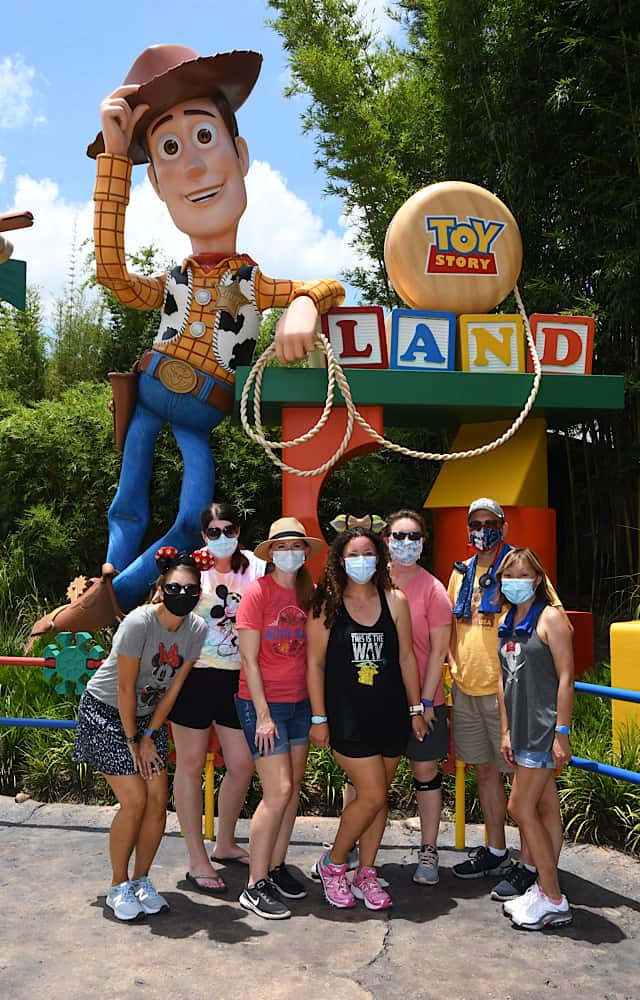 Hollywood Studios is sold out for both resort hotel guests and theme park ticket guest for July 1, but all other days are available for all three categories during that month. So far, August and September have full availability for every park on every day in every category.
Beginning in October, though, the first few days are booking up for Magic Kingdom and EPCOT due to the 50th anniversary of Magic Kingdom and the opening of Remy's Ratatouille Adventure.
Will you be traveling to Disney World this summer? Are any of your park days are already sold out? Share your travel plans with us!