As we inch even closer to the 50th Anniversary of the Magic Kingdom, there is still so much work to be completed. Cinderella Castle has undergone quite the transformation. Check out the dramatic new look to this beautiful Magic Kingdom icon.
New Paint Scheme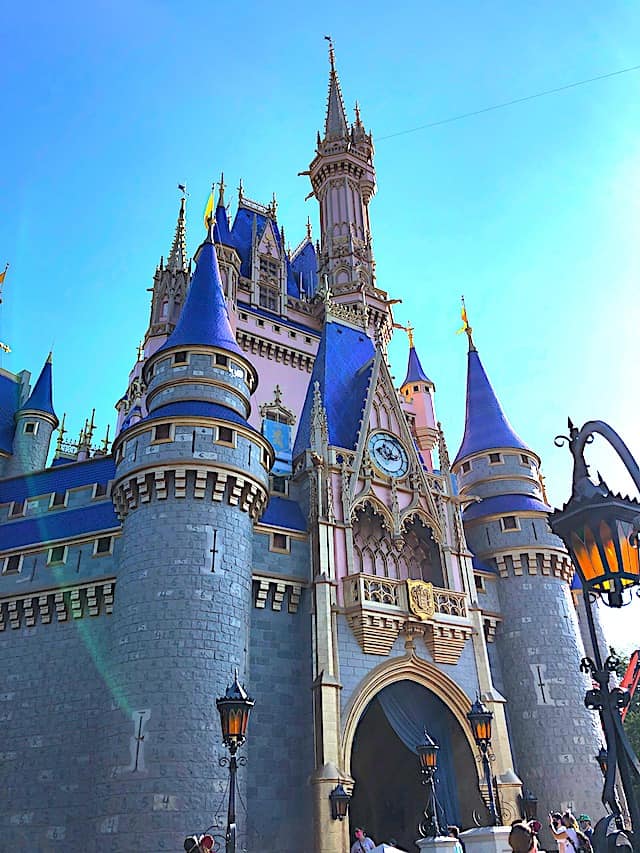 Prior to the closure of the Walt Disney Parks in March 2020, we learned that work would be completed to give a fresh look to Cinderella Castle. Once Guests are welcomed back into the Parks, this refurbishment was met with very mixed emotions from Disney fans.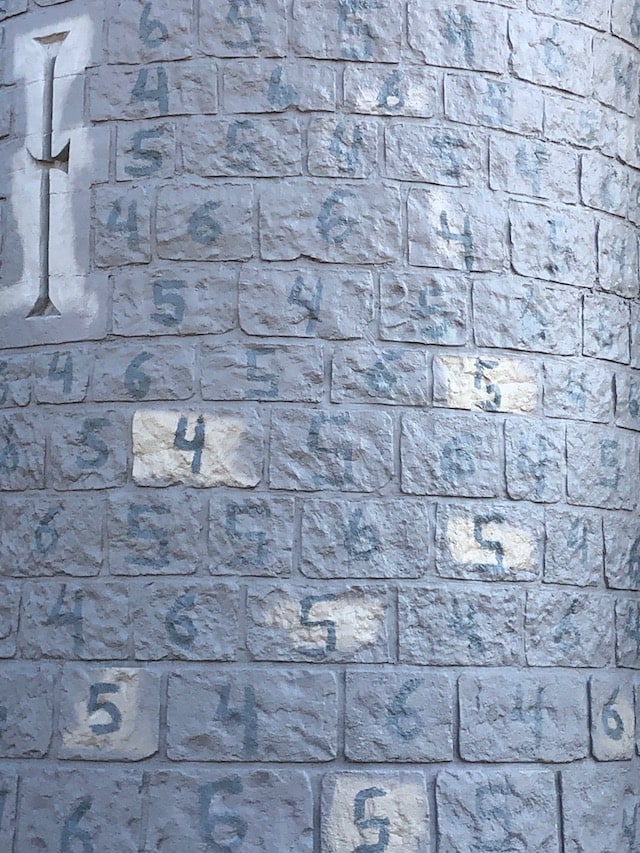 We were able get a close view of Cinderella Castle during this refurbishment and discovered that it was a big "Paint By Numbers" project. Although the unsightly cranes were less than picture-perfect, it was interesting to observe this refurbishment up close.
50th Anniversary Additions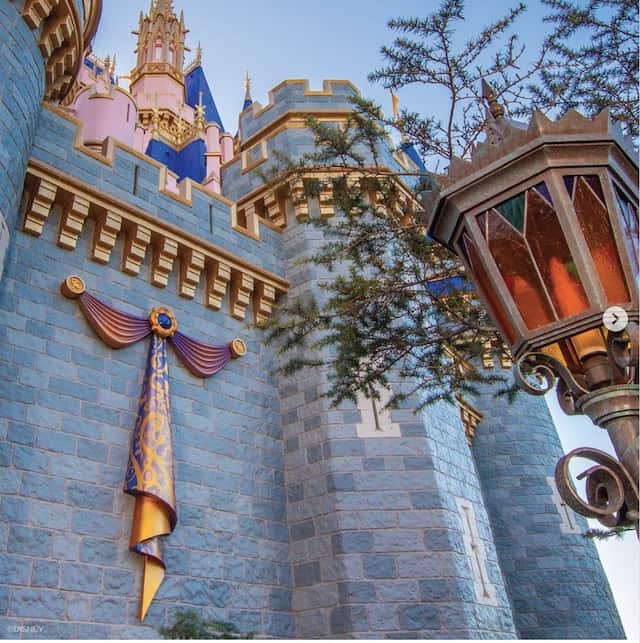 Not only was our favorite park icon receiving new paint, but Cinderella Castle would also receive royal embellishments for this Golden Anniversary. We were a bit nervous as remembered back to the birthday cake refurbishment for the 25th Anniversary.
Beautiful golden ribbons and jewels were draped along Cinderella Castle. Every day it appeared that even more adornments have been added. The vibrant colors of this bunting perfectly compliment the new paint colors for the Castle.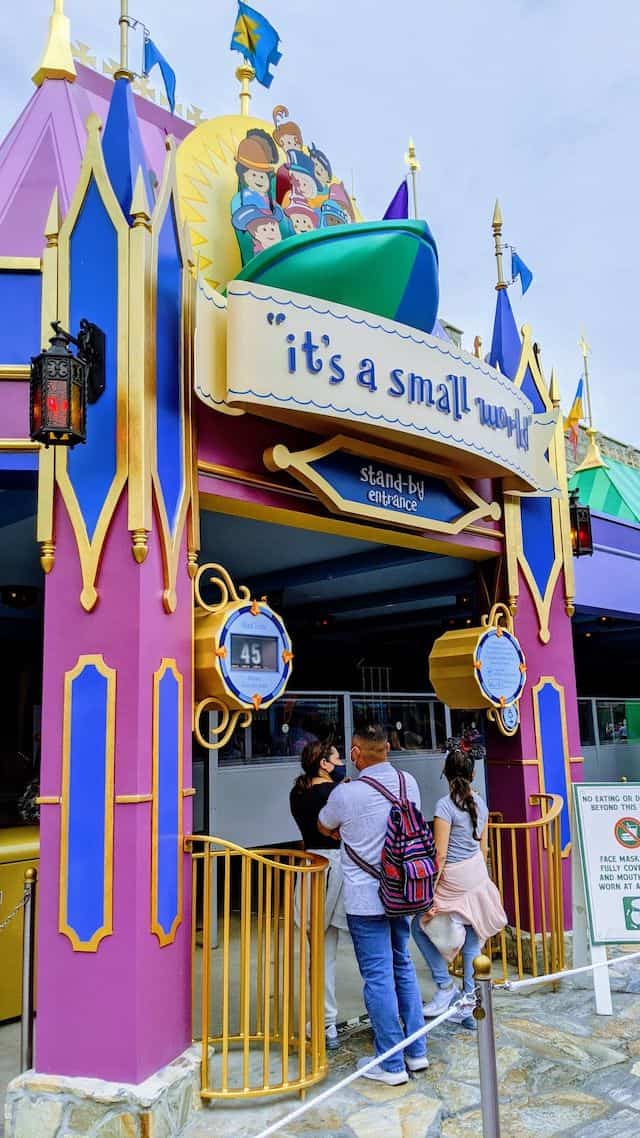 To tie in this Golden Anniversary, even more Fantasyland attractions will receive this royal treatment. Check out the full list of royal makeovers HERE.
Final Look of Cinderella Castle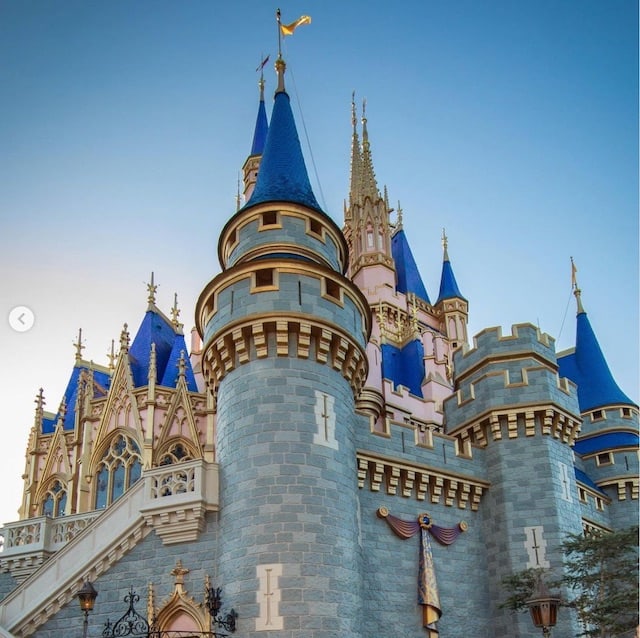 Disney Imagineer, Zach Riddley, shares on his Instagram account the final look of Cinderella Castle, and it is truly AMAZING!
Riddley shares, "Last night, our Walt Disney Imagineering and Walt Disney World teams installed the final dramatic draperies of the 50th Anniversary decor on Cinderella Castle."
But wait there is MORE! Riddley shares, "Over the coming weeks, the team will begin to focus on crowning the castle roofs with majestic swirls of golden ribbons as we continue this royal treatment for "The World's Most Magical Celebration" starting October 1, 2021."
Cinderella Castle roof will also receive "majestic swirls of golden ribbons" in preparation for the 50th Anniversary of the Magic Kingdom.
We can't wait to see the addition of these swirls on Cinderella Castle. Even though the new colors were met with a bit of skepticism, I think this finished look is truly magical.
What do you think? Do you like the new look for the 50th Anniversary? Are you excited to see the final look after the addition to the castle roof? Did you like the 25th Anniversary Birthday cake better? Share your thoughts with us on our Facebook Page.