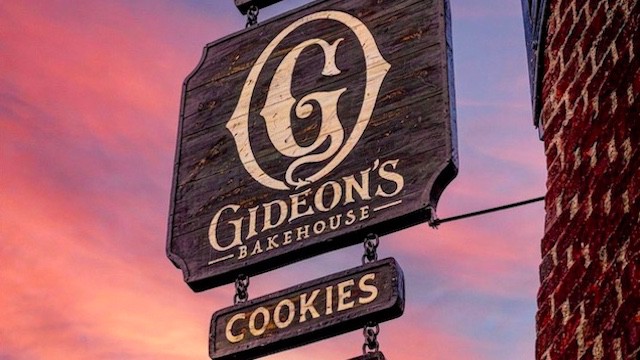 Every month, Gideon's Bakehouse releases a special cookie flavor. Check out what's on the menu for April!
In June of 2020, we brought you news that the Award-winning Gideon's Bakehouse was coming to Disney Springs this year.
In December 2020, Gideon's Bakehouse opened its doors for a short-lived soft opening which was met with long wait times and eager enthusiasm by fans dying to get their hands on one of these decadent treats.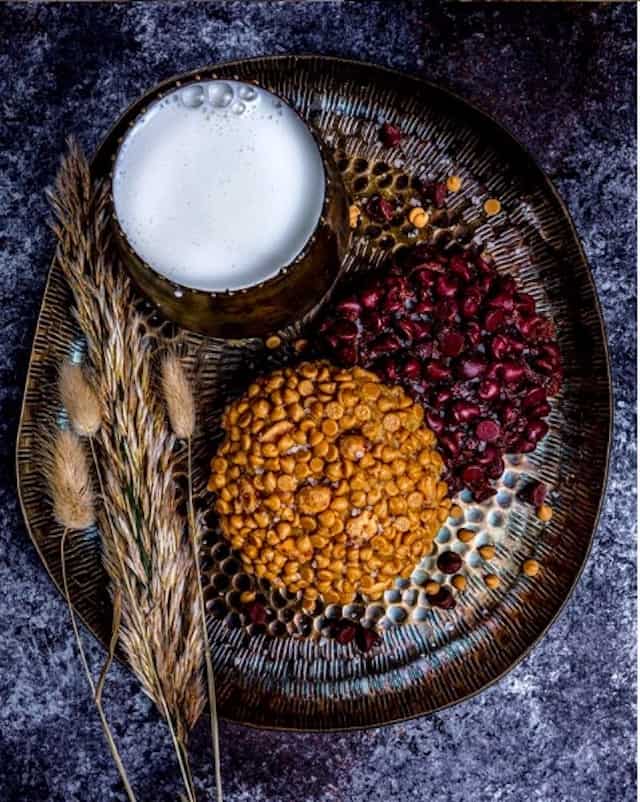 After a short, temporary closing, Gideon's Bakehouse had its grand opening day on January 16, 2021 and guests were so excited to get their hands on these cookies they lined up early to get a place in the virtual queue.
THE VIRTUAL QUEUE WAS FINALLY CLOSED OFF LESS THAN AN HOUR AFTER GIDEON'S BAKEHOUSE OPENED. THE FINAL QUEUE WAS GIVEN AN 11 HOUR RETURN TIME!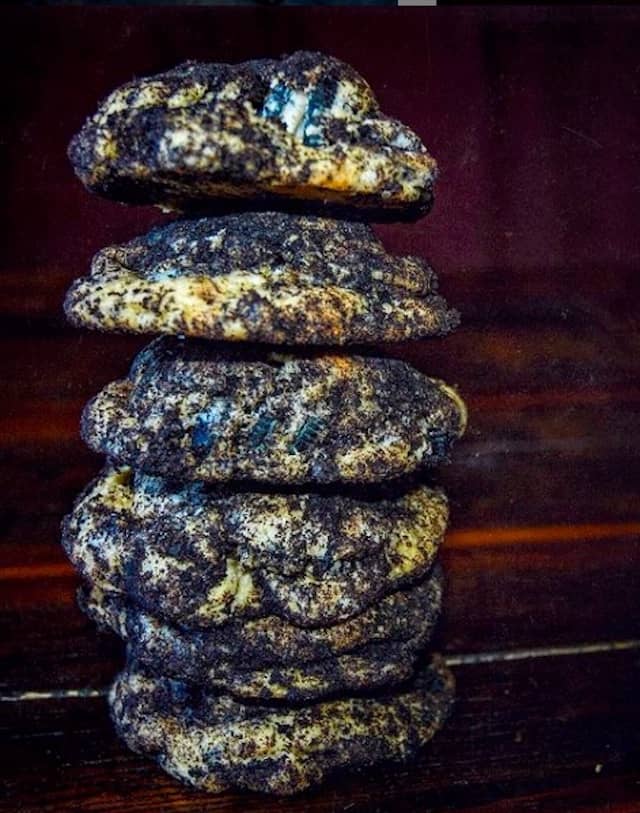 Now, 11 hours may seem a bit excessive to wait for an ordinary cookie, but Gideon's Bakehouse fans know that these cookies are anything BUT ordinary.
Recently, fellow KtP writer, Marisol, compared Gideon's to the new Everglaze Donuts at Disney Springs. Check out who reigns supreme!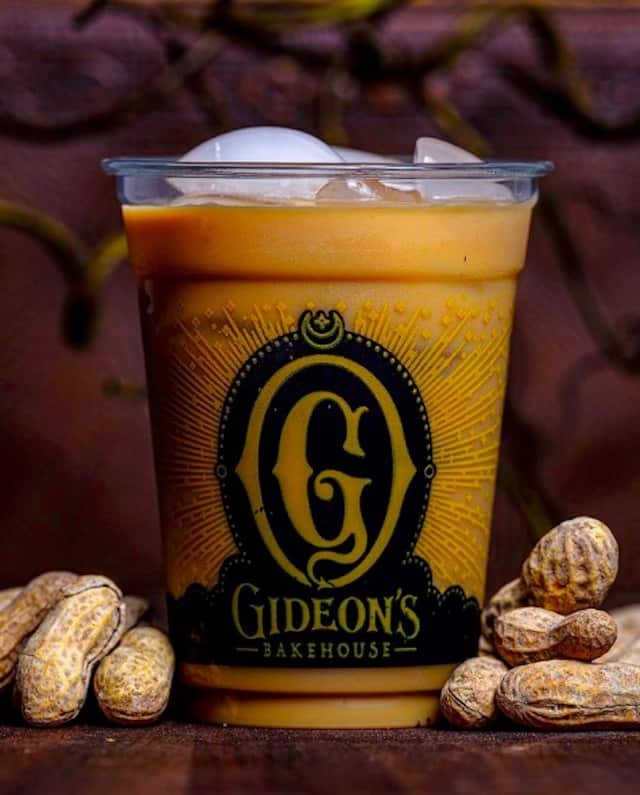 Gideon's Bakehouse
Gideon's Bakehouse's original store opened in 2016 in the East End Market. With just $800 in the budget, no investors, and one employee, they quickly grew to become a world renowned bakery.
Gideon's prides itself on it's attention to detail and theming. Nothing is done by accident.
Even the gargoyle that sits at the top of the new bakery location has a great a backstory!
"AT 5:18 AM ON DECEMBER 18TH, 2020, A MYSTERIOUS CREATURE FLEW OVER OUR BAKEHOUSE AT DISNEY SPRINGS, STOLE OUR G, AND PERCHED ATOP THE BUILDING. HE HAS YET TO MOVE, AND WE HAVE A FEELING HE MIGHT STAY. WE ARE IN POSSESSION OF THE JOURNAL OF JONATHAN LINDWURM, THE ORIGINAL SHOP OWNER OF THE SPACE WE OCCUPY. WITH IT, WE HOPE TO UNCOVER THE HISTORY OF THIS NEW GUARDIAN OF GIDEON."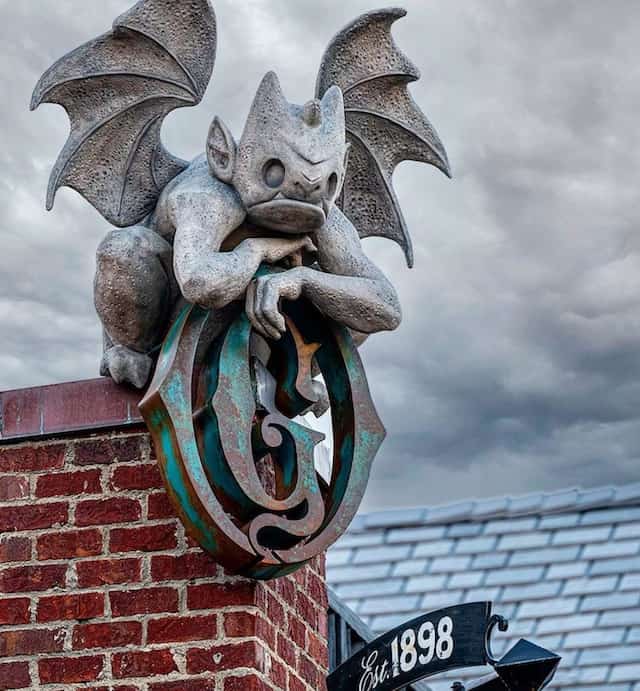 You can check out all the daily menu offerings HERE!
April Limited Edition Offerings
In February, guests fell in love with the Eternal Flame cookie that packed some heat with it's cayenne spice mix.
In March, we got a unexpected choice with the Peanut Butter Chocolate Swirl Cookie that PB fans fell in love with.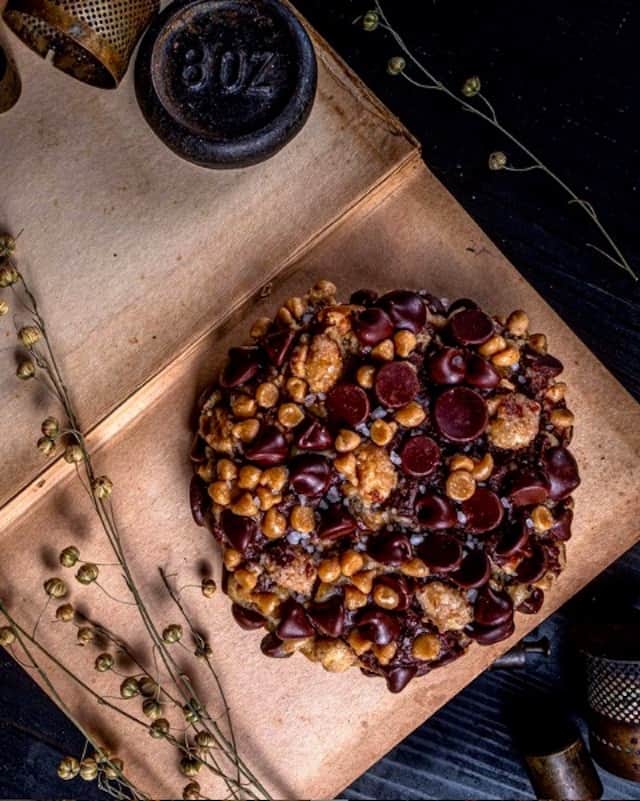 Now that April is here, many are wondering what the new flavor will be. Gideon's teased their followers with hints of the upcoming flavor on Instagram, and it sounds like the perfect flavor to ring in the spring!
Orange Pecan Chocolate Chip Cookie
Today, we have the official flavor behind the story! The new limited-time flavor for the month of April is the Orange Pecan Chocolate Chip Cookie.
Gideon's says this was brought to our doorstep by the Florida "Orange Boy," Stuart Valencia, whose legend dates back over 100 years.
The Orange Pecan Chocolate Chip Cookie is made with vanilla bean cookie dough fused with orange and mixed with Dark Chocolates.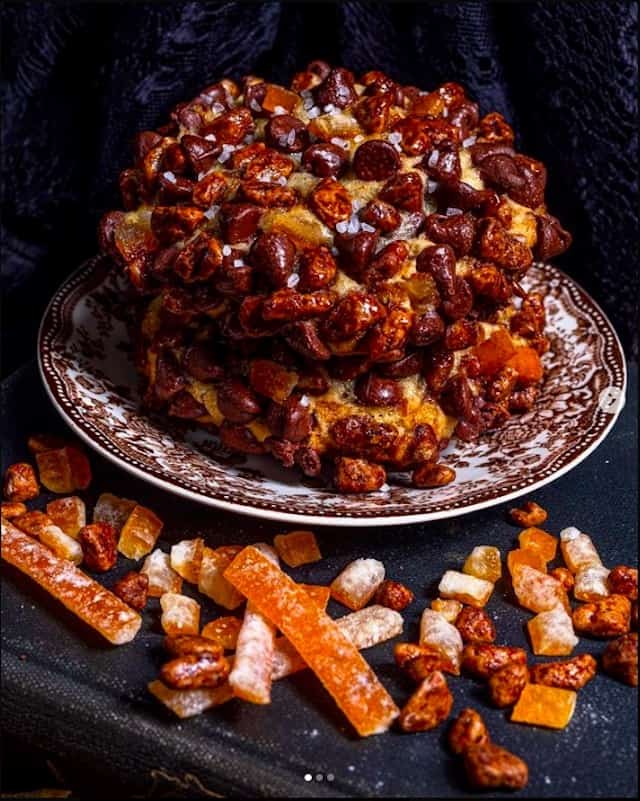 To add some crunch, the exterior is covered in delightful South Florida Pecan Pralines and a very special Candied Orange Peel, given by Stuart himself.
You can't go wrong with anything you order at Gideon's Bakehouse, but if you love a bright citrus flavor mixed with a little crunch and chocolate, be sure to grab this month's new cookie while it lasts!
Have you been to Gideon's Bakehouse yet? Let us know what you think in the comments or on Facebook!
Are you planning a vacation? Reach out to our trusted travel agency sponsor Authorized Disney Vacation Planner
Mouse Class Travel
!