A recent change on the Disney World website shows a more precise timeline for the reopening of the Polynesian Village Resort. Are you excited to stay in the new Moana themed rooms?
Polynesian Closed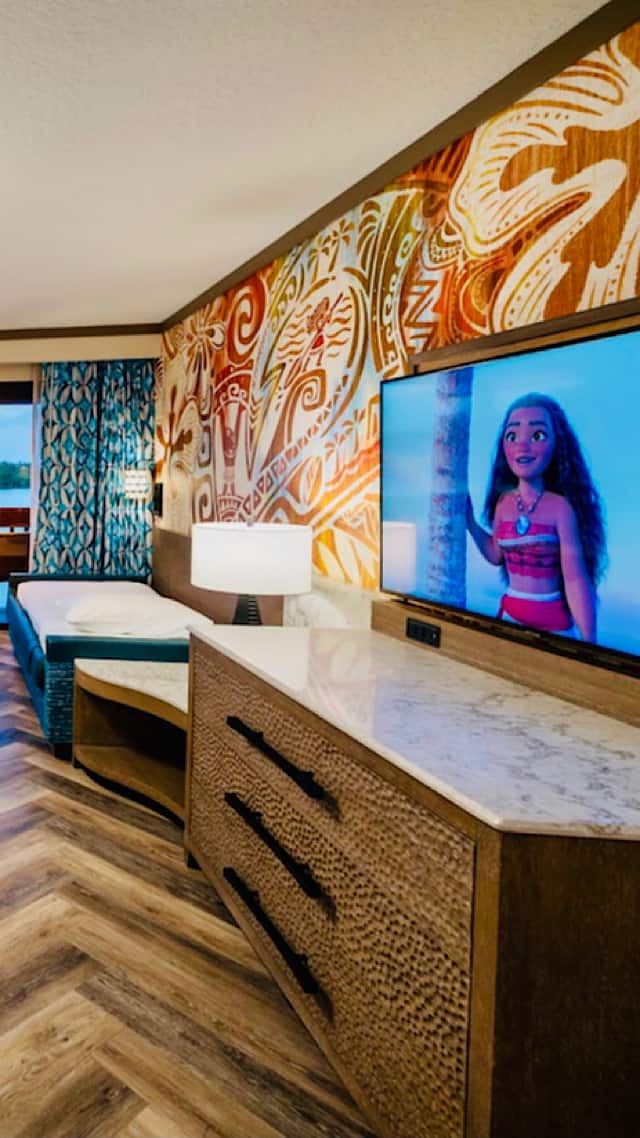 Disney's Polynesian Village Resort has been closed for a year now with only the DVC accommodations available. The monorail station, Great Ceremonial House, and rooms are all currently being refurbished right now.
The rooms will be Moana-inspired, and they are just stunning! The rooms have always been a little dark, and this update really freshens the rooms up. We are all certainly looking forward to the resort reopening and can't wait for an official announcement.
Polynesian Reopening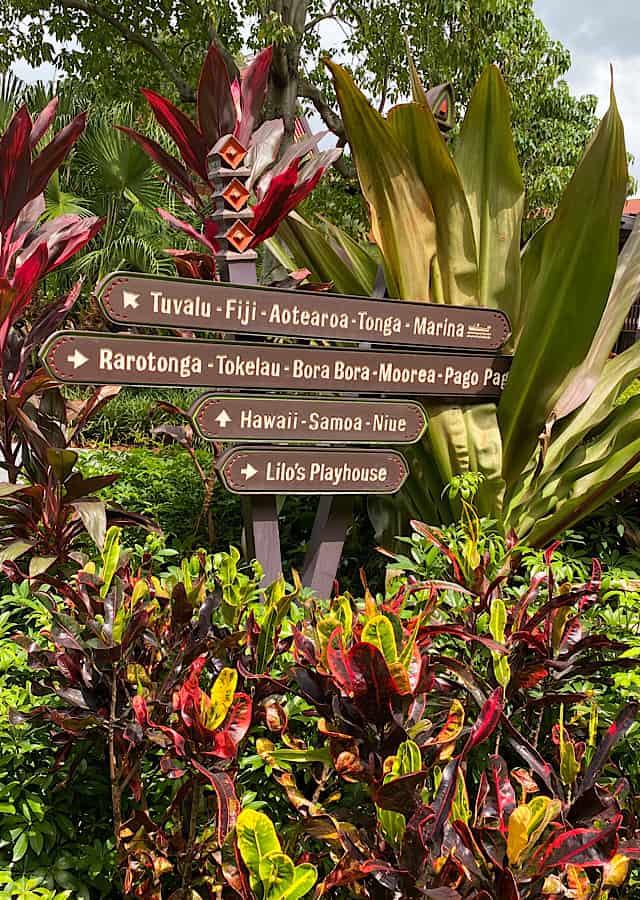 Back in January I did some checking around on the Disney website and saw that reservations for the resort were available for July 19, 2021 and beyond.
While no official date has been announced, the Cast Member I chatted with said if there was availability and I could book it, then I should be good! Take a look at the screenshots over in my article HERE.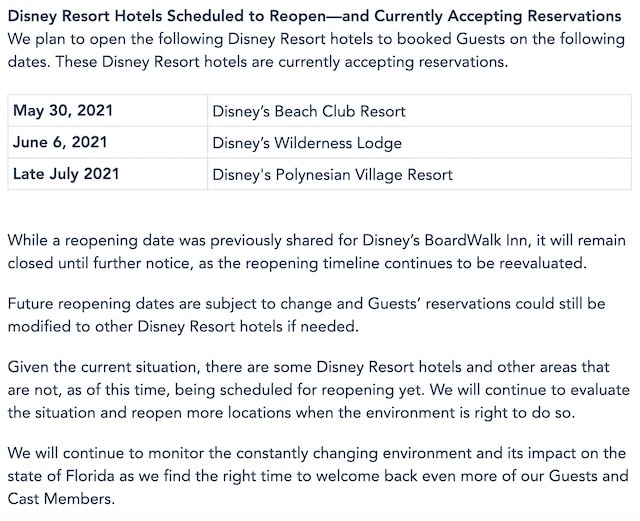 Now, the Disney website is confirming what I found back in January! It shows late July 2021.
Disney's Polynesian Village Resort is scheduled to reopen in late July.
Other Resorts Reopening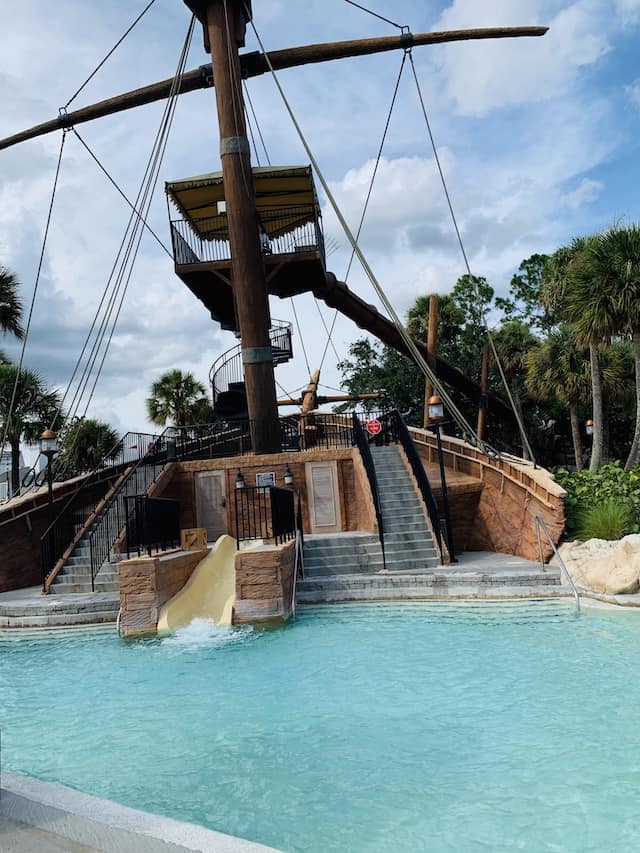 All-Star Movies just reopened, and more resorts are coming up on the horizon! This gives us hope that the light at the end of the tunnel is finally approaching and things can go back to "normal."
Disney's Beach Club Resort will reopen on May 30, just in time for summer break! The villa side has been open since last June as have all the other DVC resorts.
Then, on June 6, Wilderness Lodge will reopen for Guests.
We do not have reopening dates for the following resorts: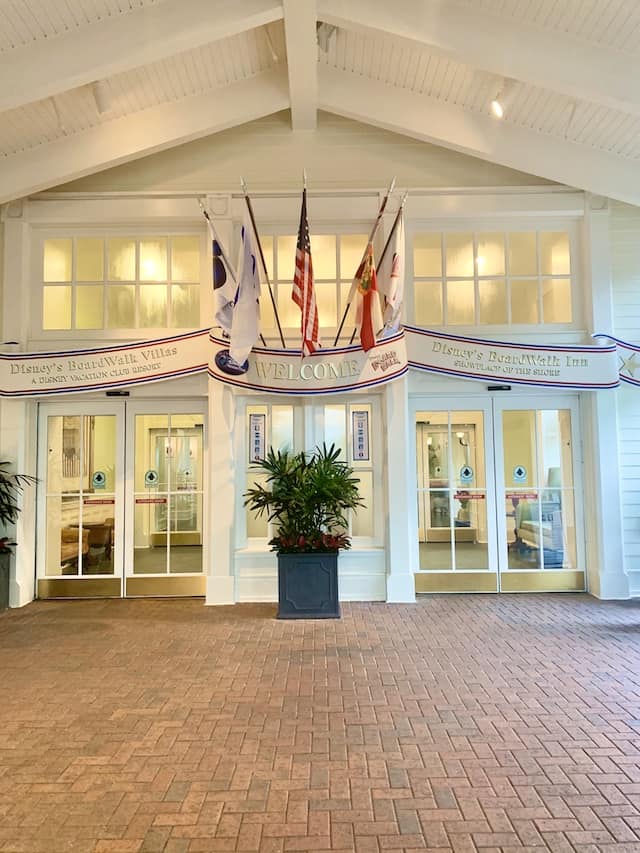 BoardWalk Inn
Animal Kingdom Lodge
Animal Kingdom Villas – Jambo House
Port Orleans Riverside
Port Orleans French Quarter
All-Star Music
All-Star Sports
Are you excited about the reopening of the Polynesian? Will you book a stay there for your next trip? Let us know in the comments below or on Facebook.