Although the first day of spring has yet to arrive, spring has definitely sprung at Walt Disney World. Spring Break crowds have already started to arrive, and now large groupings of dates have no Park Passes available. Find out which dates are effectively sold out.
Park Pass Reservations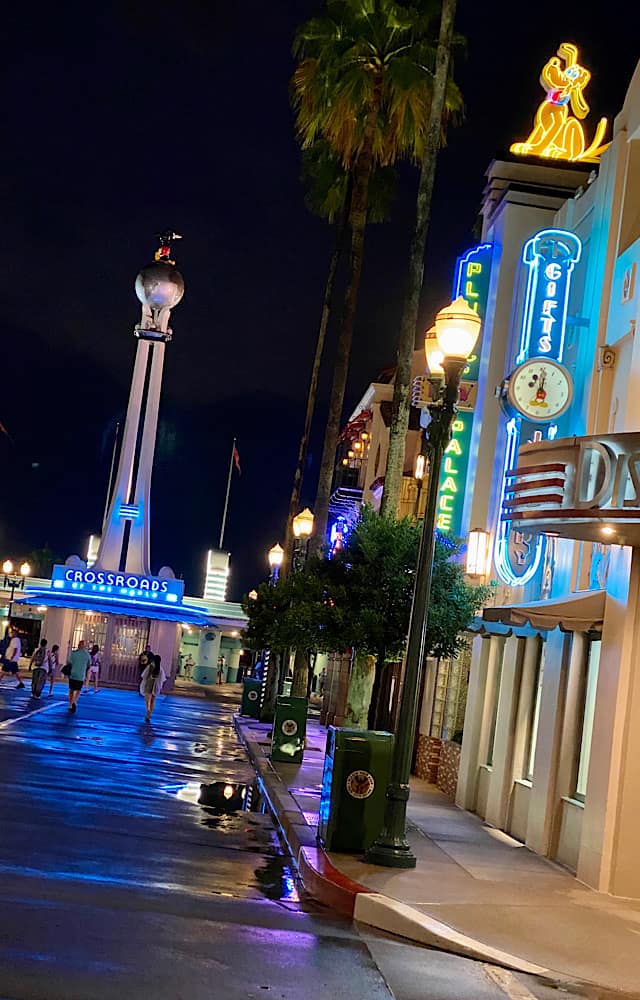 When the Park Pass reservation system was first introduced, reservations were only available through September of 2021. A few months later, reservations were extended into 2022. With the new packages released, the reservation system has been extended yet again until January 2023.
It appears that the Park Pass Reservation system will be with us for quite some time even with the hope that Park capacity will soon be increased.
Spring Break Park Passes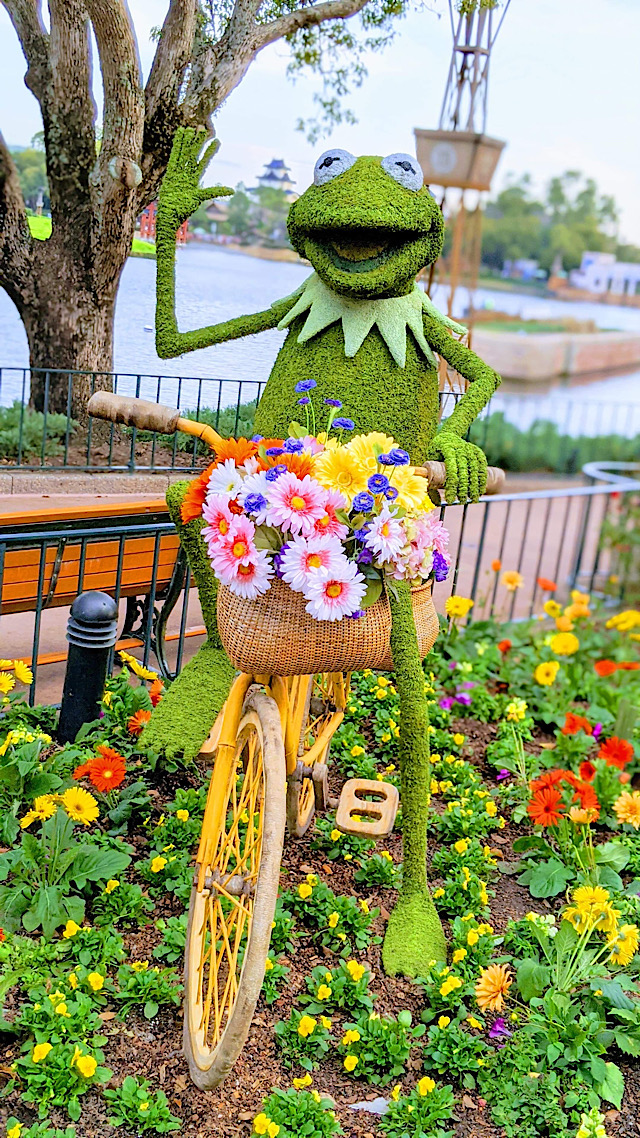 Early in the year, Guests began to plan to enjoy Walt Disney World in March and April to celebrate Spring Break and the Easter holiday. Many Guests discovered that a few days were sold out for Disney's Hollywood Studios for both March and April.
In February, we saw that Park Passes were magically replenished for all 4 Theme Parks. The new expansion of Park Passes may have been short-lived.
No Available Park Passes
Guests wanting to book a last-minute trip to Walt Disney World for March and April may need to check out the following dates. As of today, there are no Park Passes available to Annual Passholders from March 12th through March 20th.
Things are not looking much better for Park Ticket holders or Resort Guests. Both of these groups show that no Park Passes are available from March 13th through March 19th.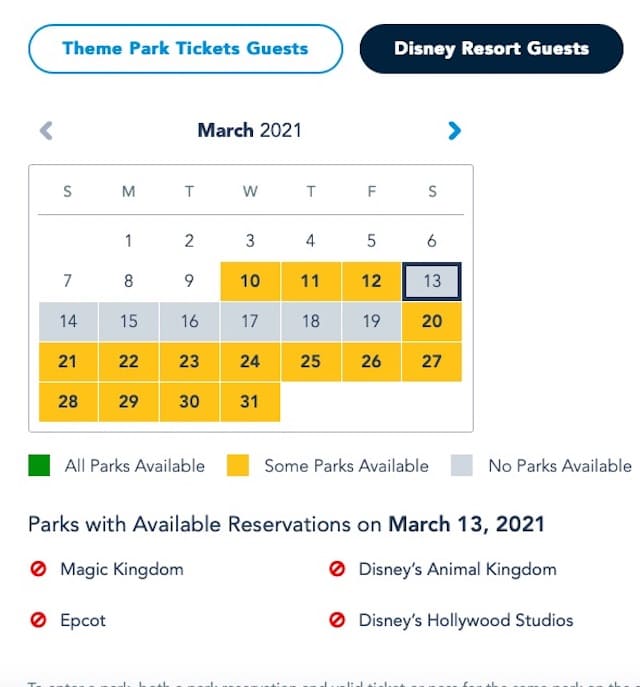 This affects ALL 4 Walt Disney World Theme Parks. The grey dates indicated on the above calendar shows that there is no Park Passes available for ALL 4 Parks. Dates are also beginning to fill up quickly in April as well. Check out these dates HERE.
Park Passes are now unavailable for ALL 4 Walt Disney World Theme Parks starting March 13th-March 19th and including March 20th for Annual Passholders.
All 4 Theme Parks operating at the full 35% capacity will definitely add to longer lines. Be sure to check out the 2021 Touring plans available on Character Locator.
What do you think of no Park Pass availability for these dates? Do you think April and summer dates will begin to fill up as well? Share your thoughts with us on our Facebook Page.