If you are heading to Walt Disney World this March, I hope you have already booked your Park Pass reservations! Several days this month are showing no availability for some Parks. There is even a full week this month that is fully booked in all 4 Parks!
Park Pass Reservations
You may be familiar with Disney's new policy on Park reservations. After the Parks reopened in 2020, Guests are now required to reserve a Park Pass to the Theme Park they will be visiting for that day.
Walt Disney World Theme Parks are now operating at 35% capacity, according to Disney CEO Bob Chapek. While most days the Parks have not typically filled to capacity (with the exception of Disney's Hollywood Studios on weekends), March is shaping up to look a lot different.
Spring Break in Disney World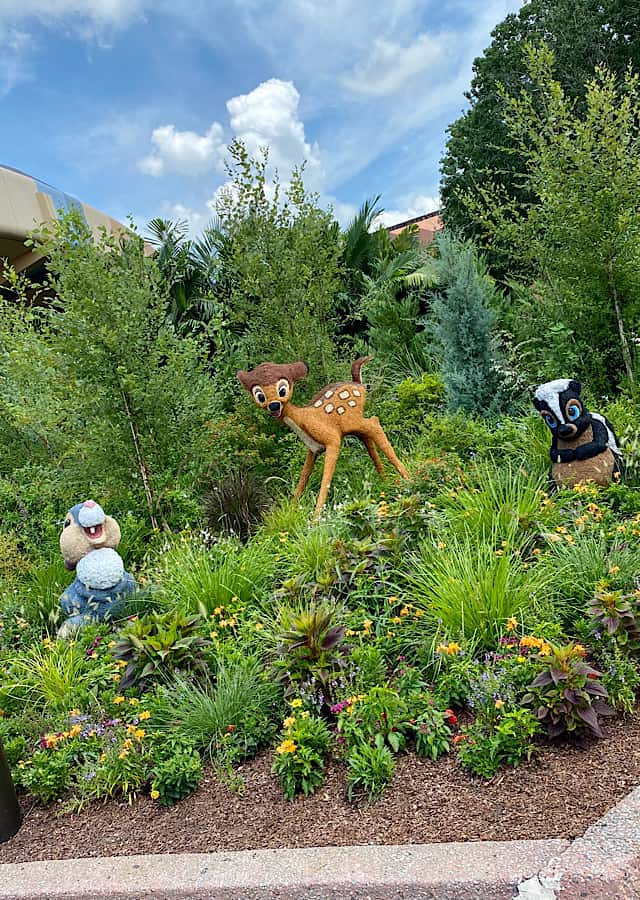 We recently saw Park Pass availability replenished in March and April after many dates had booked up completely.
Now, some of these Park Passes are completely booked up again.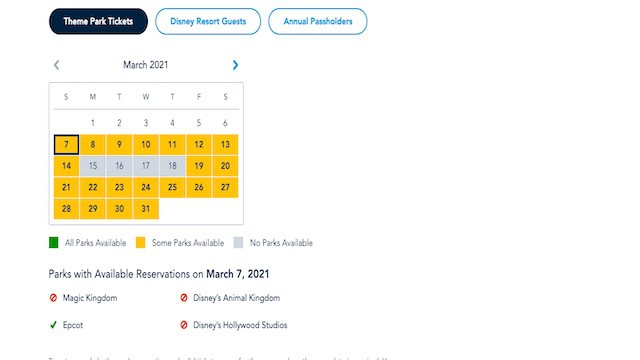 March's Park Passes are practically nonexistent for all three types of ticket holders, particularly for one entire week this month. There are four days in a row with no Park Pass availability in any park! This may be the first time we have seen this happen over several days!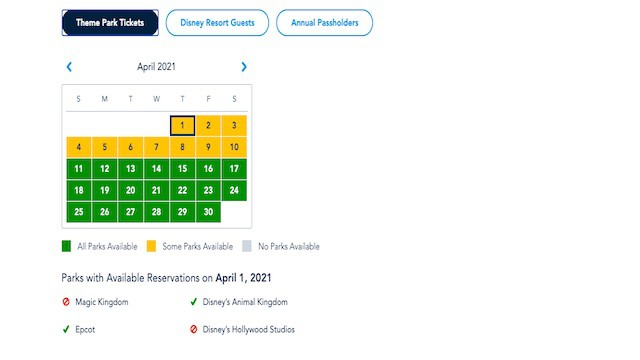 April is already booking up as well! Theme Park ticket holders and Resort Guests will find Magic Kingdom and Disney's Hollywood Studios completely booked in the beginning of April. Disney's Animal Kingdom is unavailable April 5-8th as well! Annual Passholders will have a little more luck booking Parks in April.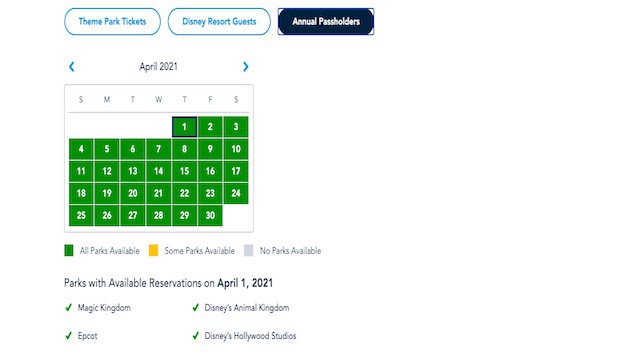 Luckily, EPCOT is still available in April, so you can check out the International Flower and Garden Festival and take in all that has to offer!
It looks like Spring Break in Disney World is shaping up to be very busy! Don't forget to use Character Locator to help you come up with the best touring plan so you can have the best trip ever!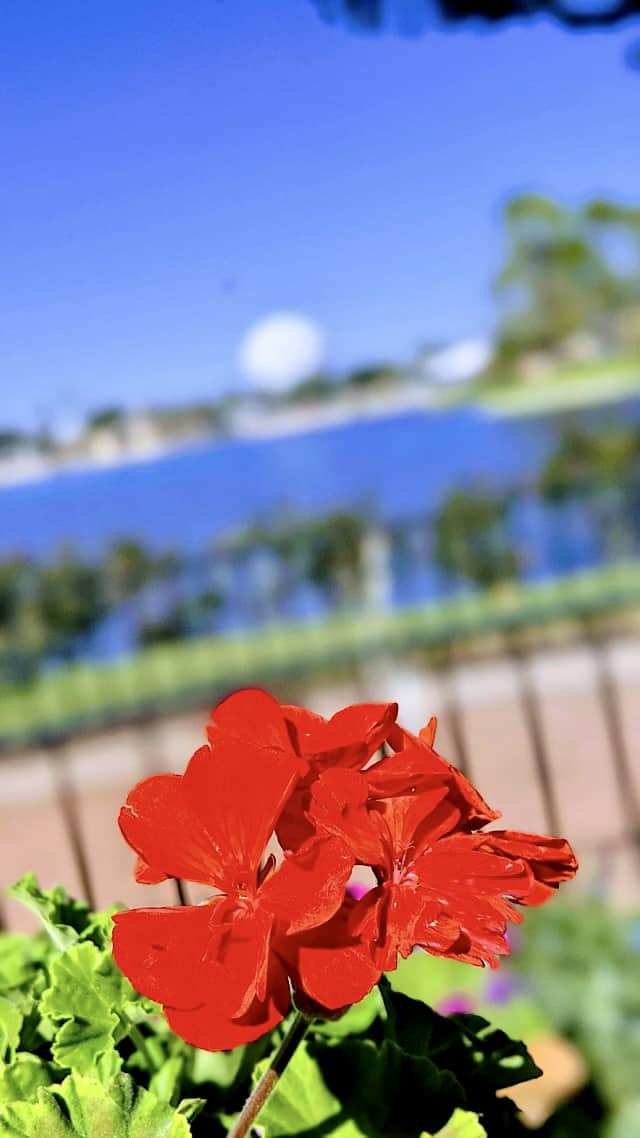 Do you have a trip booked during these very busy next few weeks? Let us know on Kenny the Pirate's Facebook page, or join our crew and continue the discussion!