The votes are in! We asked our Crew what their favorite Disney attraction/land theme song is and, though it was a tough decision, one stood out among the rest! See what Disney fans think is the best attraction song in Disney and let us know if you agree!
I grew up in a very musical household. My dad played numerous instruments and sung in many choirs as a teen, and he passed his love for music onto both my brother and myself. As a kid, a trip to Disney was not complete without a visit to Virgin Mega Store at Downtown Disney and we always ended up with a pile of new CDs.
Whenever we were in the parks shopping, Dad would always grab the latest Disney parks soundtrack that we didn't already own. I can remember when the Millennium Celebration was going on, we bought the soundtrack.
It only had 5 songs, but we blasted those 5 songs in our timeshare room all evening, dancing to the Illuminations: Reflections of Earth Medley and the Tapestry of Nations parade music.
Even when I would be home on the computer, I would play my favorite album 'Disney's Music from the Parks' that had the "Remember the Magic" song by Bryan McKnight. That is still one of my favorite Disney songs to this day.
The Magic Of Music
Disney music is a pivotal part of the magic. It can be as obvious as a ride attraction song with words or that beautiful atmospheric tune you hear playing as you walk around the parks. For me, listening to these songs brings me right back to my happy place.
"Music gives a soul to the universe, wings to the mind, flight to the imagination and life to everything." ― Plato
The other day, I suddenly had the song "Walking Right Down the Middle of Main Street USA" running on loop in my head.
I have no clue how it got there, but it brought me back to better days. Then, I started thinking about how many amazing theme park specific songs there are at Disney World.
I kept trying to decide which was my favorite, but I couldn't do it! I thought this would be a great question to pose to our amazing Crew Members on Facebook to see what they thought was the best.
I comprised a list of all the attraction/land songs I could think of and put it to a vote. I was fascinated by the answers and a bit excited by the song that took first place!
You can also read Jamie's article about more Disney Parks Music We Love HERE!
Without further ado, let's take a look at which of these songs made the Top 10!
#10. "How Do You Do?" – Splash Mountain
This song always puts me in a good mood! Its jovial and care-free tune will have you dancing in your seat. I always laugh at how cute the tiny animals sound when they sing it in their high pitched voices, too.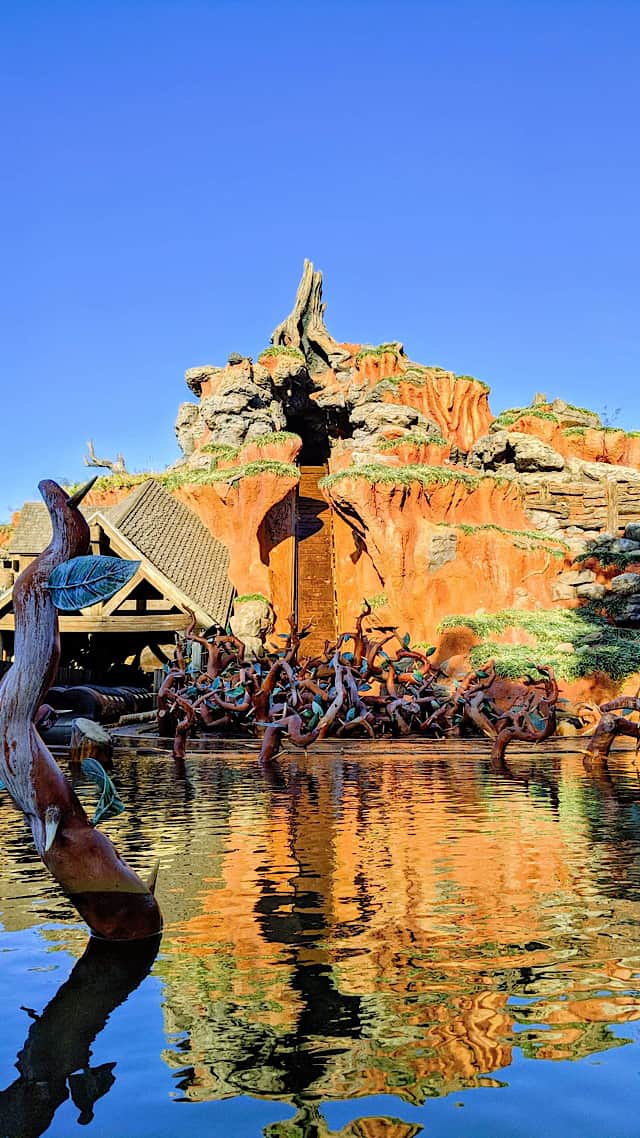 Splash Mountain has always been one of my favorite attractions. I love the music and it's a nice long ride! Plus, who doesn't love getting doused in dumpster water? (beside my fellow writer Maggie).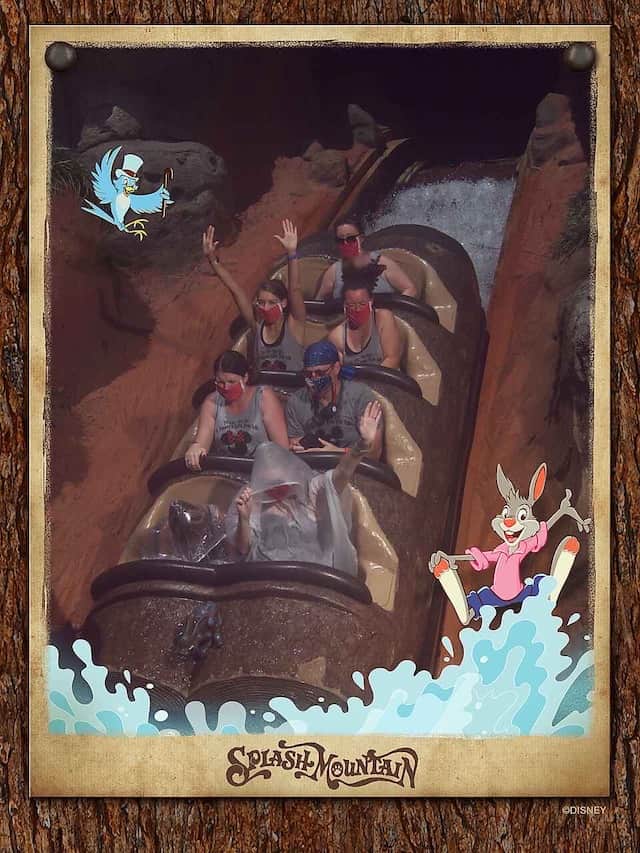 Fun fact about Splash Mountain: Did you ever wonder how Splash Mountain got its name?
The ride after all is based off the movie 'Song of the South', so where did "Splash Mountain come from?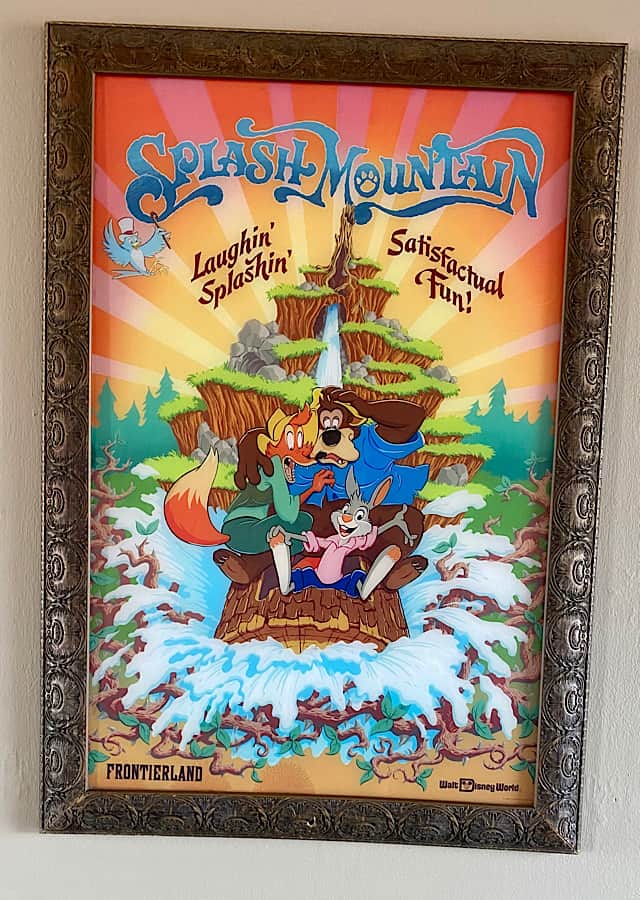 Well, it turns out that Splash Mountain was originally going to be called "Zip-a dee River Run", but then CEO, Michael Eisner, wanted to change the ride concept to market the new release of the Tom Hanks movie "Splash". The ride concept didn't stick, but the name did. Thus, we have "Splash Mountain"!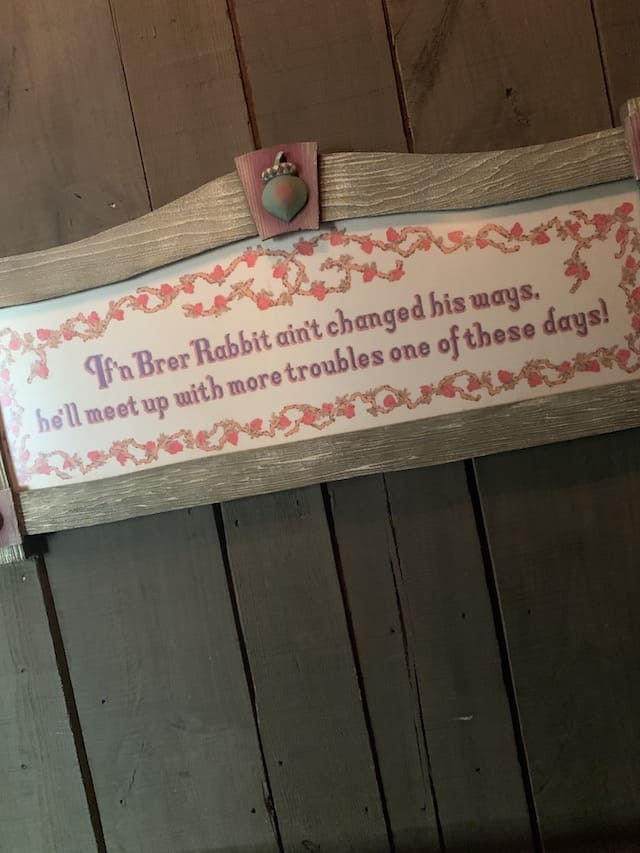 How do you do?

Fine, how are you?

How you come on?

Pretty good sure as you're born.
#9. "One Little Spark" – Journey Into imagination with Figment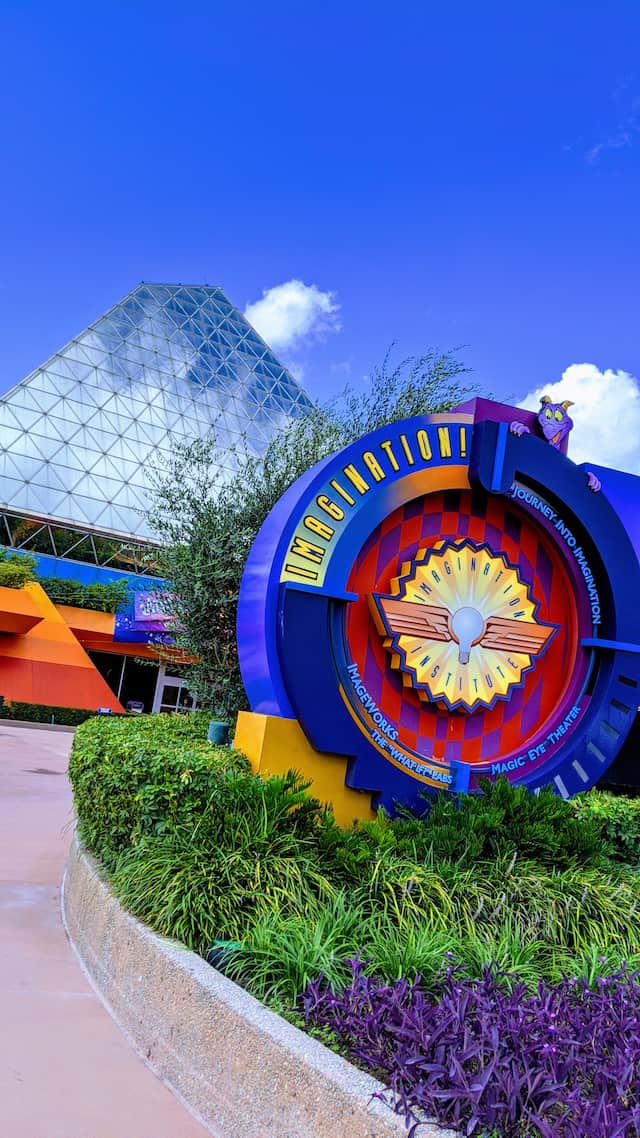 Journey Into Imagination was my favorite ride as a kid. I absolutely loved Dreamfinder and Figment, not to mention the amazing interactive activities there were to do at the ImageWorks after the ride, too. For me, the thing that made Journey into Imagination so amazing was the song.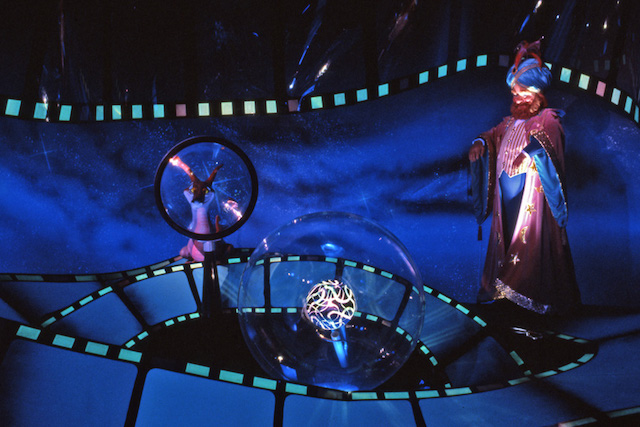 "One Little Spark" will always have a very special place in my heart. I am glad they kept at least a version of the original song in the reimagined Journey Into Imagination with Figment ride, but I will forever miss the original attraction with Dreamfinder.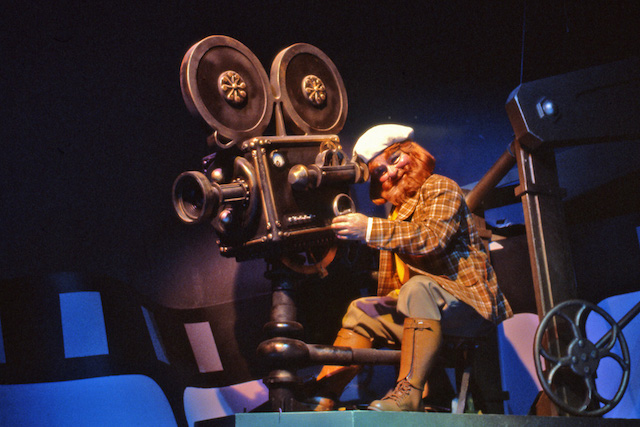 One little spark, of inspiration

Is at the heart, of all creation.

Right at the start, of everything that's new.

One little spark, lights up for you.
#8. "Walking Right Down the Middle of Main Street USA" Trolley Car Performers
I'm glad that people love this song as much as I do! As previously mentioned, it randomly popped up in my head the other day and I couldn't stop singing it. It made me smile and brought me right back to my happy place!
I can imagine myself strolling down Main Street USA, walking past the confectionary and smelling the sweet smell of cotton candy while watching the very talented performers come out of nowhere to surprise guests passing by with their beautiful music.
The Trolley Car show is such an important part of Main Street USA. It really immerses you in the feeling of being in a turn of the century small town!
I'm walking right down the middle of Main Street U.S.A.

It's the heart of America, the heartbeat of a holiday

The place was made with a magical plan

And just around the corner is a Fantasyland

I'm walking right down the middle of Main Street U.S.A.
#7. "The Tiki Tiki Tiki Room" – The Enchanted Tiki Room
This one is definitely a divisive choice. There are some people who downright hate the Tiki Room and others who absolutely love it. I always liked visiting the Enchanted Tiki Room.
It is a perfect combination of sitting down and air conditioning, and that is something you can't put a price on when it's 100 degrees in the summer.
Plus, there is just something so catchy about the Tiki Room song. It may be an earworm, but it is a fun tune that will have you swaying in your seat!
Fun fact: The Enchanted Tiki Room was the first attraction to feature WED Enterprises' patented Audio-Animatronics technology.
The original vision for the attraction was actually supposed to be a restaurant where guests could dine while be serenaded by the singing birds. Clearly that vision didn't come pass.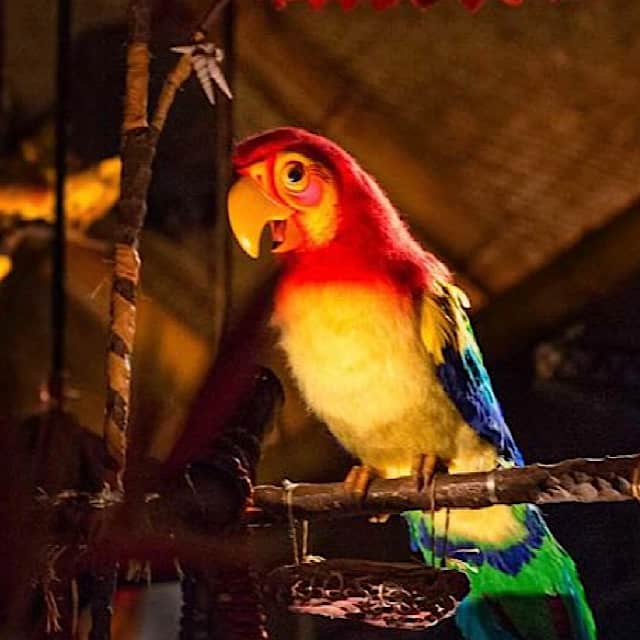 In the tiki tiki tiki tiki tiki room

In the tiki tiki tiki tiki tiki room

All the birds sing words and the flowers croon

in the tiki tiki tiki tiki tiki room
#6. "It's A Small World" – It's A Small World
Perhaps one of the most catchy songs ever created by man is "It's A Small World". I both love and hate this song. Love the tune, but hate that I can't get it out of my head afterwards.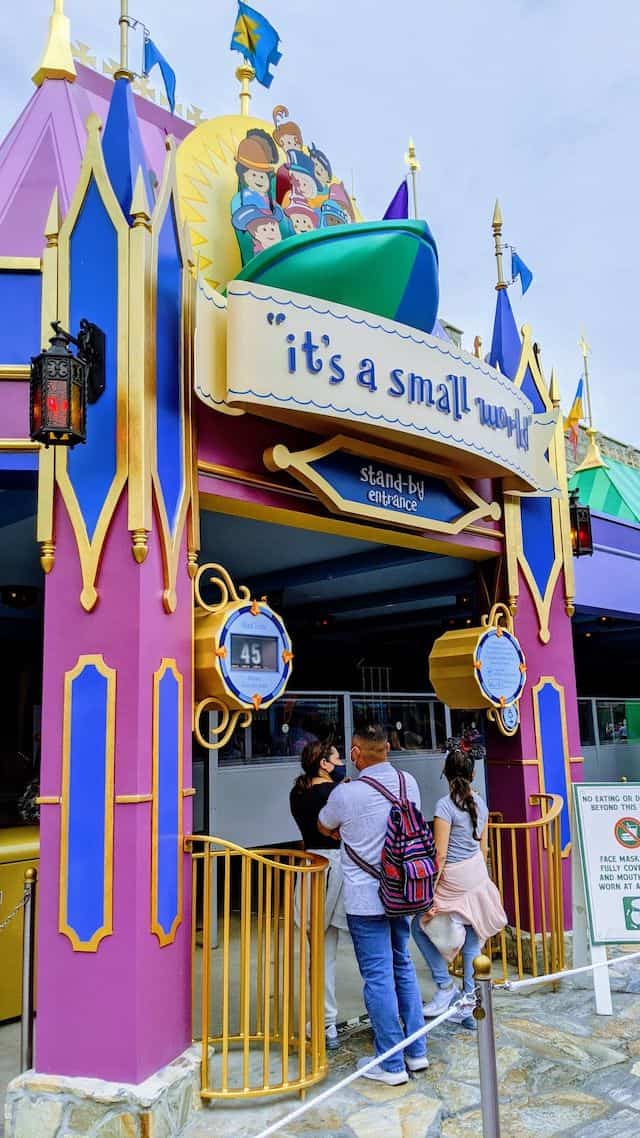 Still, there is something so iconic and wonderful about this song. It's so care-free and optimistic! I like that it celebrates cultural uniqueness while still promoting global unity.
Walt Disney had originally named the attraction 'Children of the World' and the original soundtrack played various countries' national anthems all at the same time, which as you can imagine, didn't sound good.
One day, Walt was walking through a scale model of the attraction with his songwriters, the Sherman Brothers, when he said, "I need one song that can be easily translated into many languages and be played as a round".
The Sherman Brothers got to work and wrote the beloved song you all know and love today. When they first played it for Walt, they played it as a slow ballad. Walt wanted something more cheerful, so the song was sped up and sung in counterpoint.
Walt loved the final result so much, he changed the name of the attraction to match the song, and thus "It's A Small World" was born!
It is believed that "It's A Small World" is the most-performed and most-translated piece of music ever.
It's a world of laughter

A world of tears

It's a world of hopes

And a world of fears

There's so much that we share

That it's time we're aware

It's a small world after all
#5. "Soarin' Soundtrack" – Soarin'
Soarin' is one of my family's favorite rides. I love everything about it but most especially the music. There is just something so majestic about it.
Whenever I call Disney's phone lines, they usually play this soundtrack as I wait on hold. It brings me right back to the magic.
I'll admit, there are times I miss the original Soarin' Over California movie, but I still love the new Soarin' Around the World. I'm just happy they kept the same music!
Jerry Goldsmith, the composer who created the orchestral score for Soarin', said that when he came down from his first test ride, he thought the film was so beautiful and magical that he'd "do anything to be part of this project," and would even "score the film for free".
#4. "Zip-A-Dee-Do-Dah"- Splash Mountain
"Zip-A-Dee-Do-Dah" is on of the most iconic Disney songs ever created. It has such a happy tenor that will put a pep in your step for the rest of the day. I don't think it's possible to be sad while singing "Zip-A-Dee-Do-Dah"!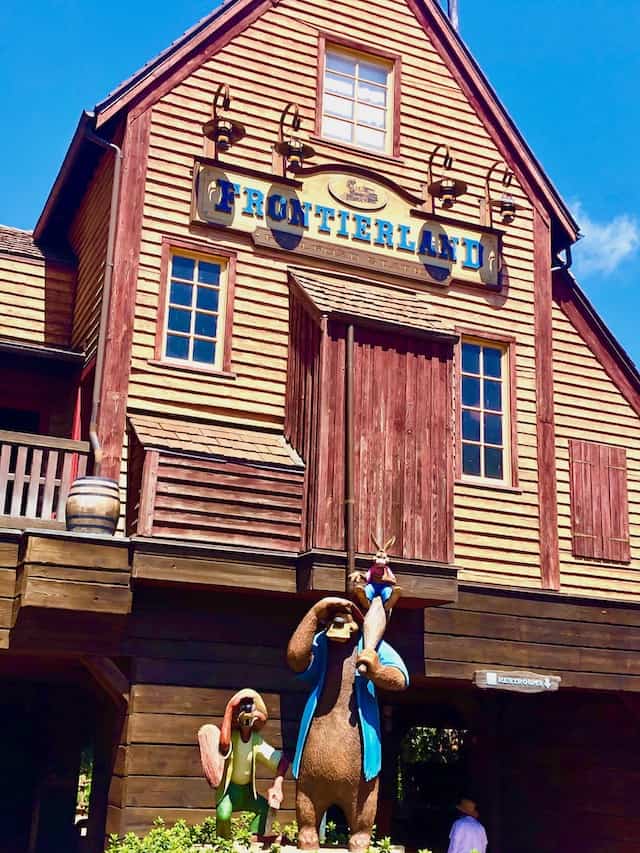 The last scene of Splash Mountain is one of my all-time favorites. You've just plummeted 50 ft., you're covered in dumpster water and now all the Splash Mountain animals are celebrating!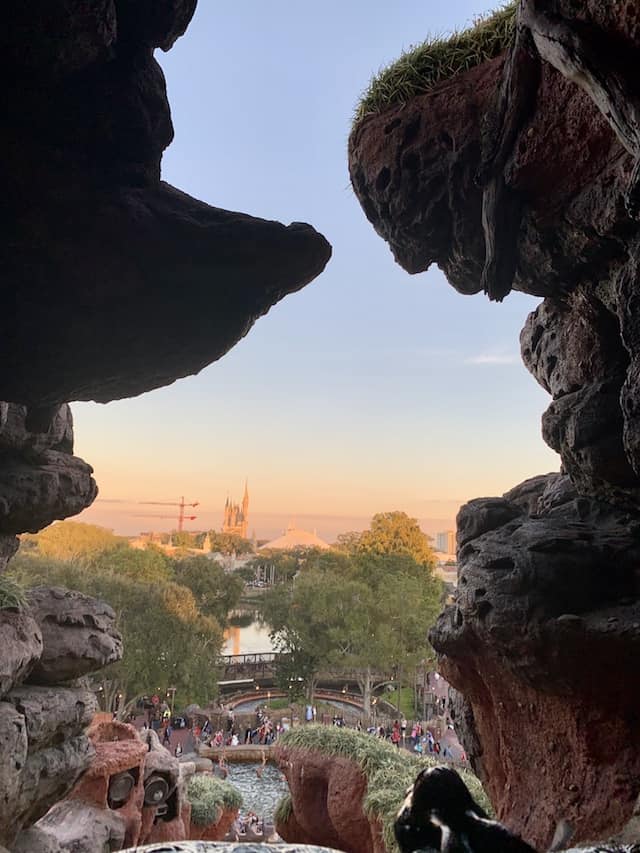 Well, ok they are celebrating Br'er Rabbit's safe return to the Briar patch, but still. I am always smiling ear to ear at the end!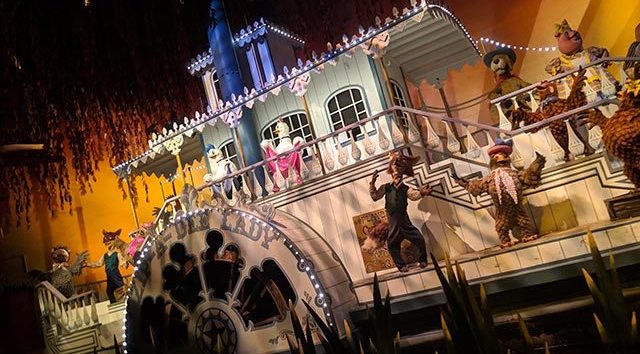 Disney announced last year that Splash Mountain will be re-imagined into a Princess and the Frog ride! While I am very excited about Tiana finally getting her own ride, I will still miss "Zip-A-Dee-Do-Dah" just a little.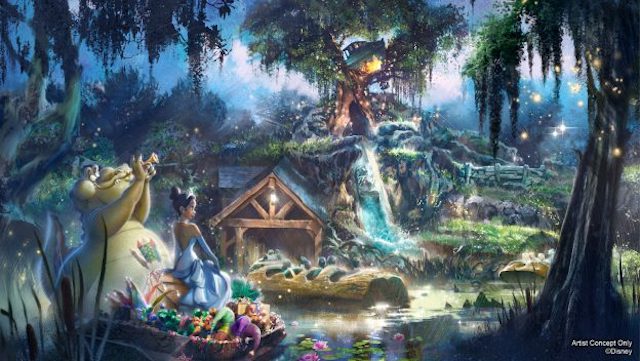 Zip-a-dee-doo-dah, zip-a-dee-ay

My, oh, my, what a wonderful day

Plenty of sunshine headin' my way

Zip-a-dee-doo-dah, zip-a-dee-ay!

Mister Bluebird's on my shoulder

It's the truth, it's "actch'll"

Everything is "satisfactch'll"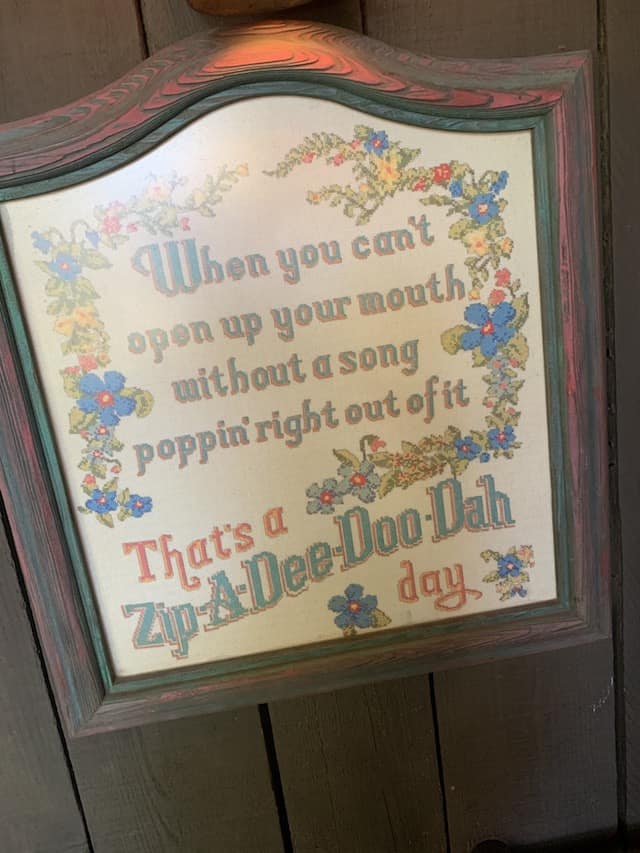 #3. "Grim Grinning Ghosts"- Haunted Mansion
The Haunted Mansion is one ride I will not step foot into in Walt Disney World. It just creeps me out way too much, as does the theme song.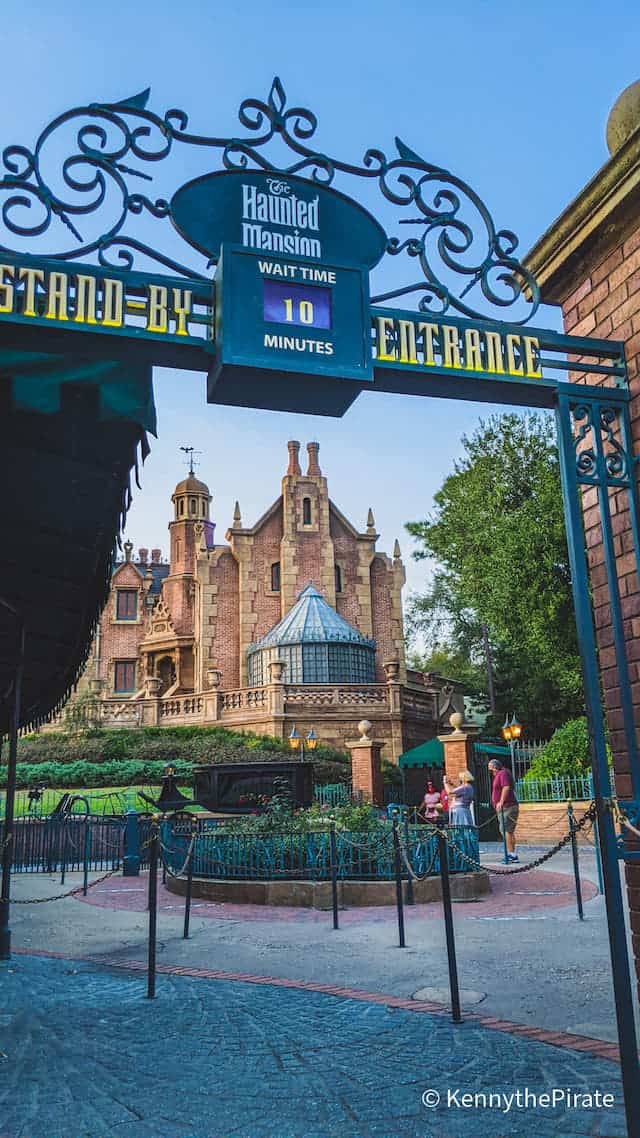 However, I realize that I am clearly in the minority with my feelings on the Haunted Mansion. There are so many people who absolutely love this attraction and that's ok!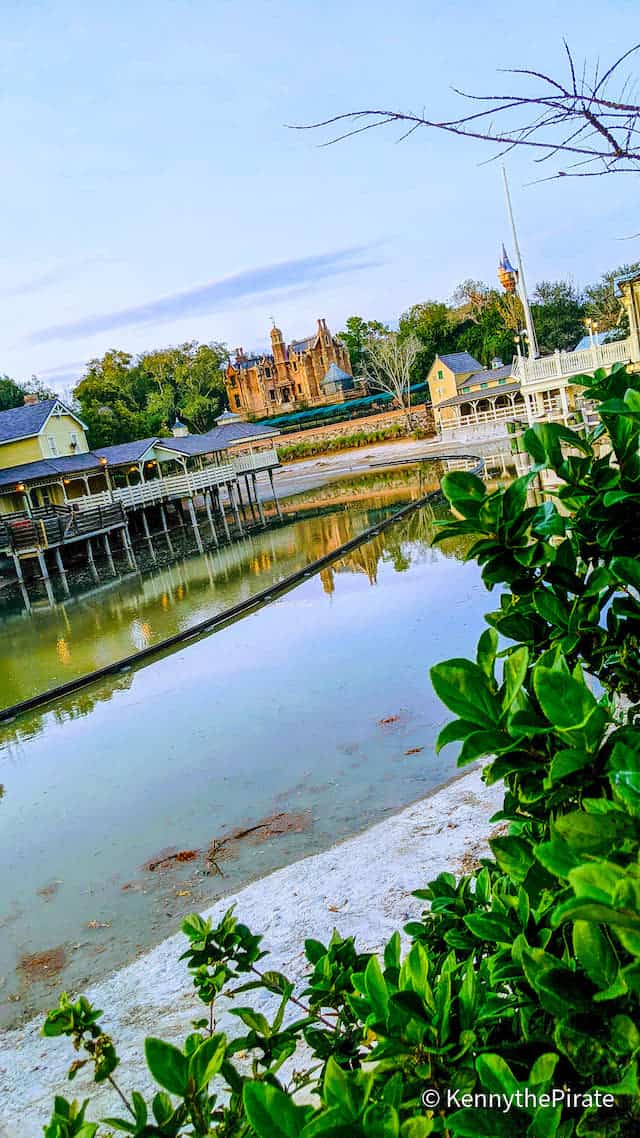 The Haunted Mansion is such an iconic ride and "Grim Grinning Ghosts" is such an iconic song.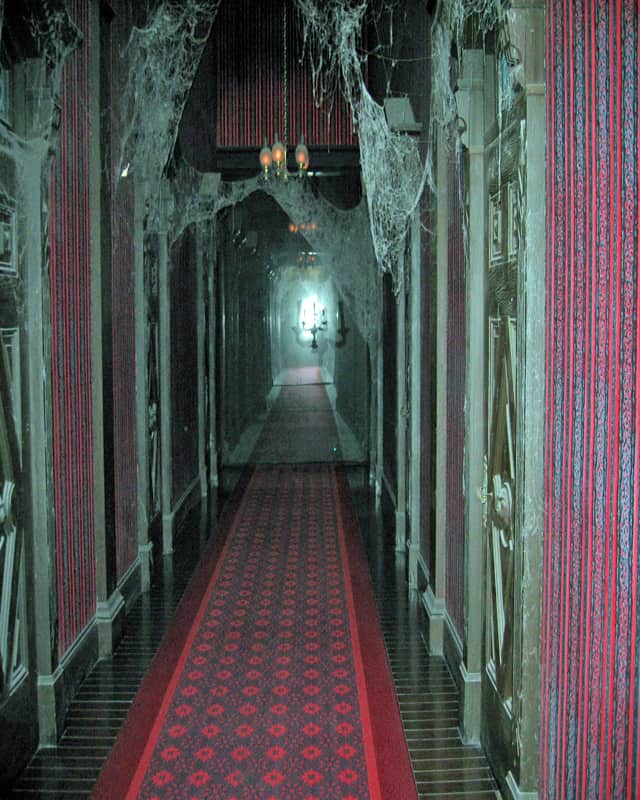 "Grim Grinning Ghosts" is sung by the famous Thurl Ravenscroft. Thurl has lent his voice to a handful of Walt Disney World attractions such as Buff in the Country Bear Jamboree, Fritz in the Enchanted Tiki Room, and multiple singing pirates on Pirates of the Caribbean.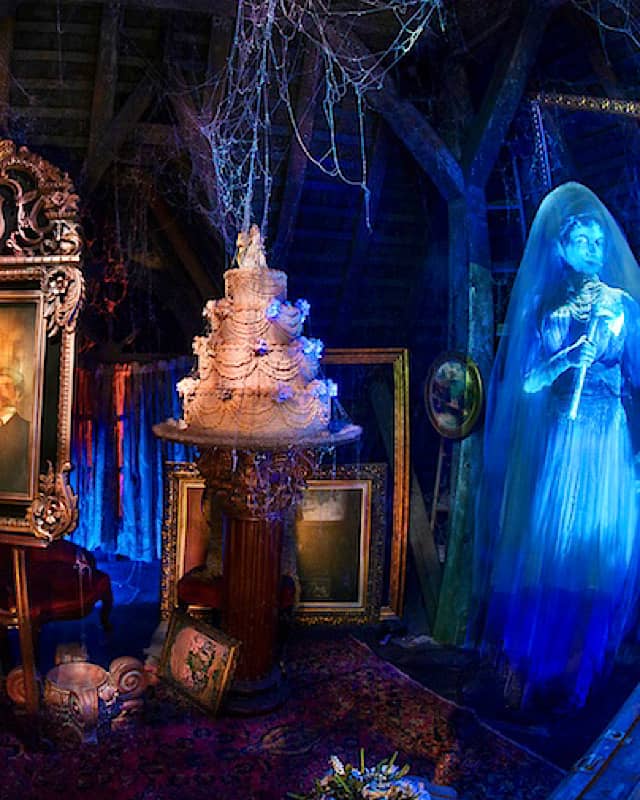 Disneyland Paris' Phantom Manor may have a full orchestral soundtrack, but all of the music was based on "Grim Grinning Ghosts", too! Ride along HERE!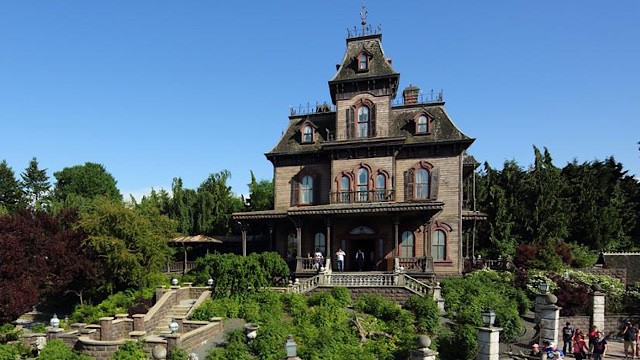 Oh, well the crypt doors creek and the tombstones quake.

Spooks come out for a swinging wake.

Happy haunts, materialize

And begin to vocalize.

Grim Grinning Ghosts, come out to socialize.
#2. "Yo Ho (A Pirate's Life for Me)" – Pirates of the Caribbean
I can't even read the title of this song without singing it! Pirates of the Caribbean is such a huge staple in the Magic Kingdom. In fact, the original Pirates of the Caribbean ride in Disneyland was the last ride that Walt Disney himself worked on. He passed away just 3 months before it opened.
It's been over 50 years since the original Pirates of the Caribbean ride opened at Disneyland, and the attraction's popularity hasn't diminished at all. This iconic ride even launched an entire movie franchise that quickly became a global sensation.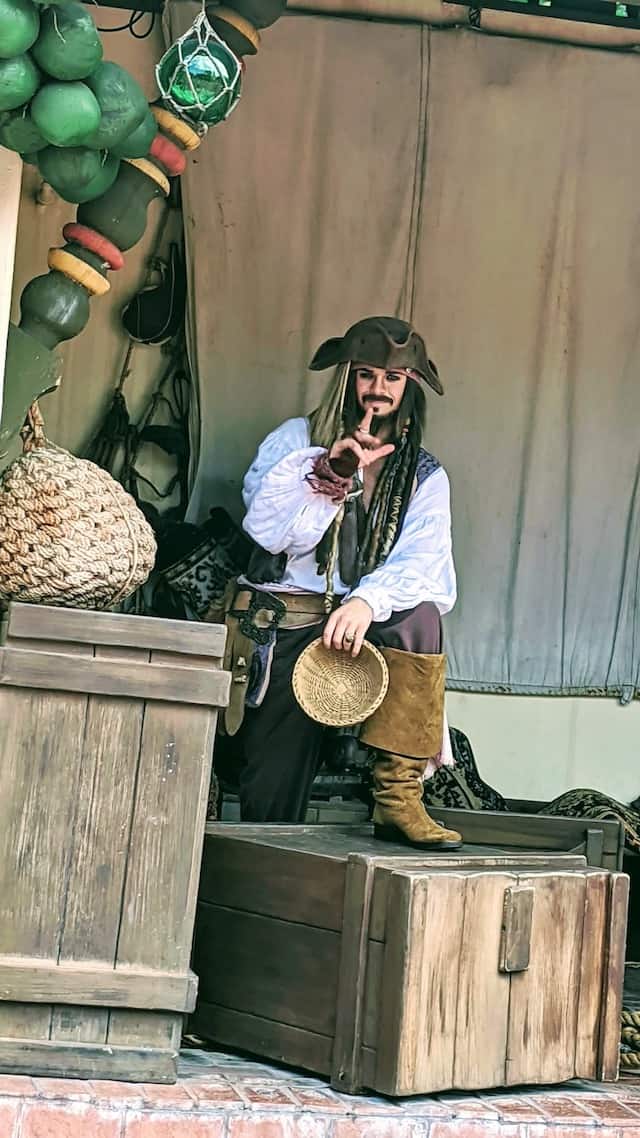 "Yo Ho (A Pirate's Life for Me)" is such a fun and catchy song. It's no wonder that fans love it so much! I know I have to ride this attraction every time I go!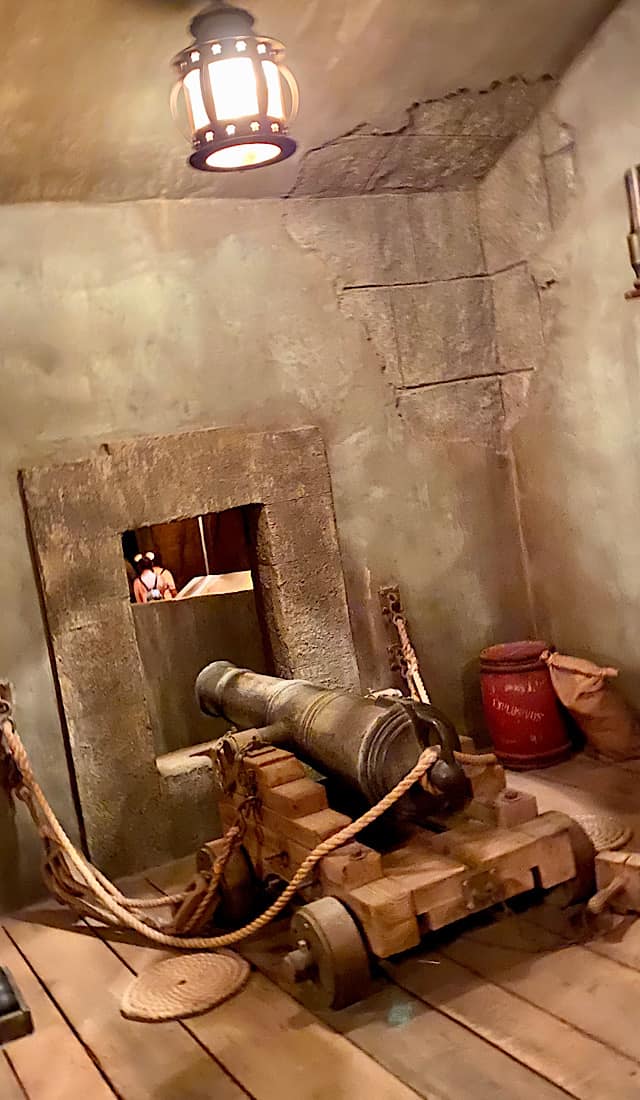 There's a interesting rumor about Pirates of the Caribbean, too. When the ride was being built, an Imagineer named George was killed.
According to legend, his ghost still haunts the ride to this day. At closing each night, Cast Members say "Goodnight, George" to prevent ride closures the next day.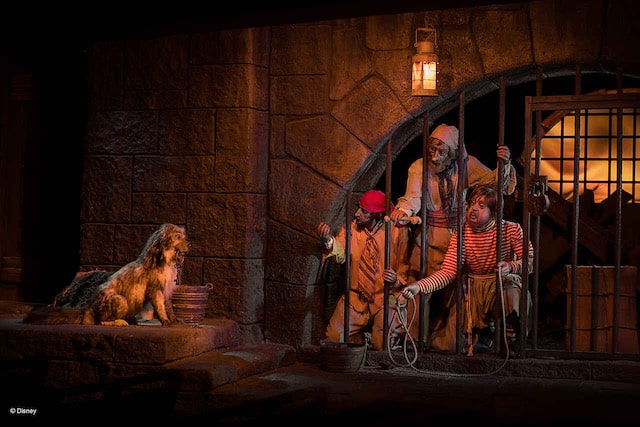 Yo ho, yo ho, a pirate's life for me.

We pillage plunder, we rifle and loot.

Drink up me earties, yo ho.

We kidnap and ravage and don't give a hoot.

Drink up me 'earties, yo ho.
#1. "There's a Great Big Beautiful Tomorrow" – Carousel of Progress
I have to say I completely agree with my fellow Crew Members that chose "There's a Great Big Beautiful Tomorrow" as their favorite Disney attraction song. I absolutely love the Carousel of Progress!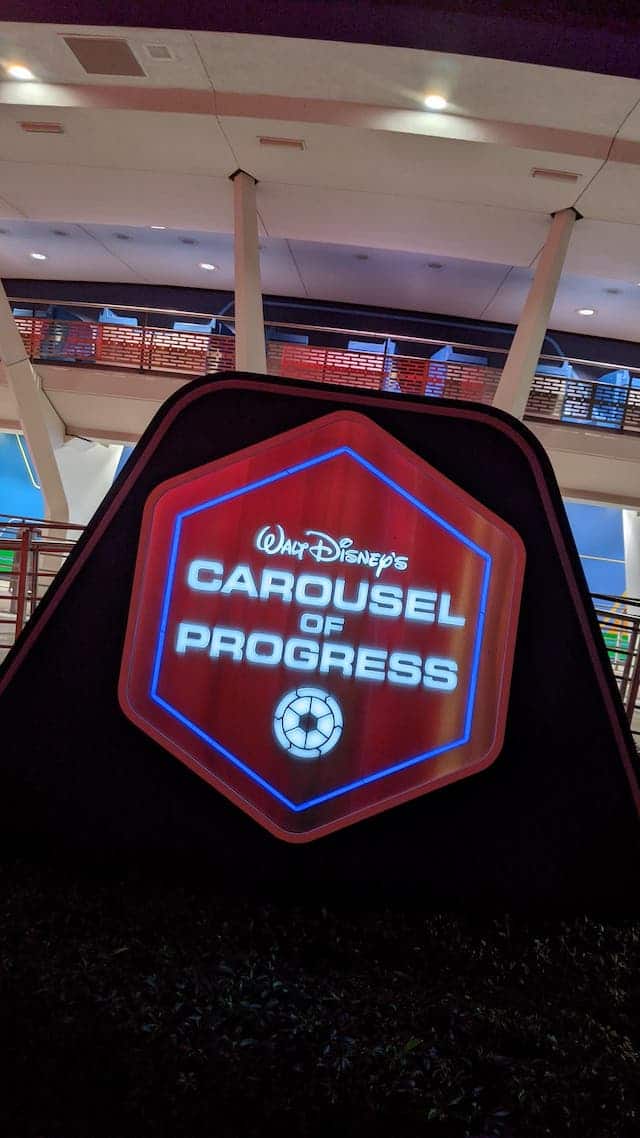 The song makes me feel so optimistic, and every time I watch the show I find it so cool to see just how far we've come with technology in such a short time.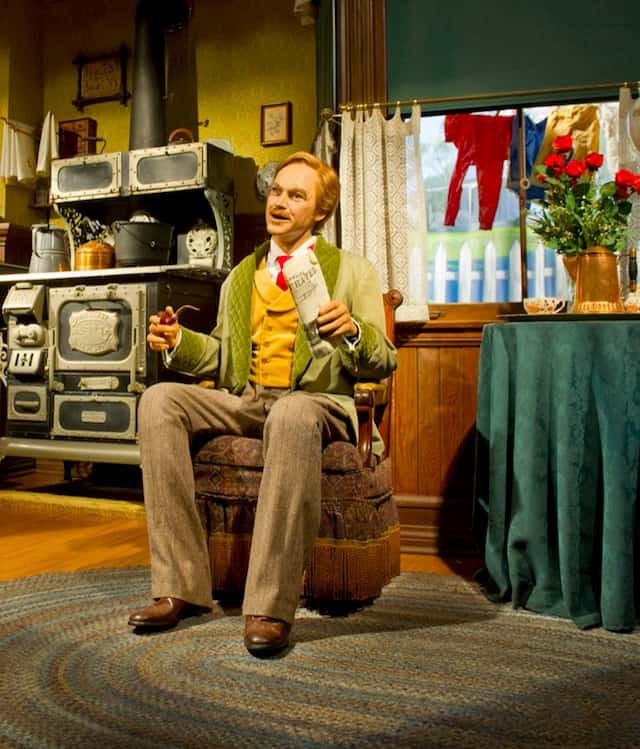 There were a few Crew Members though who said this song annoyed them so much, they haven't been back to the Carousel of Progress since. Still, the overwhelming majority of our voters said this was their all-time favorite song, and I have to agree!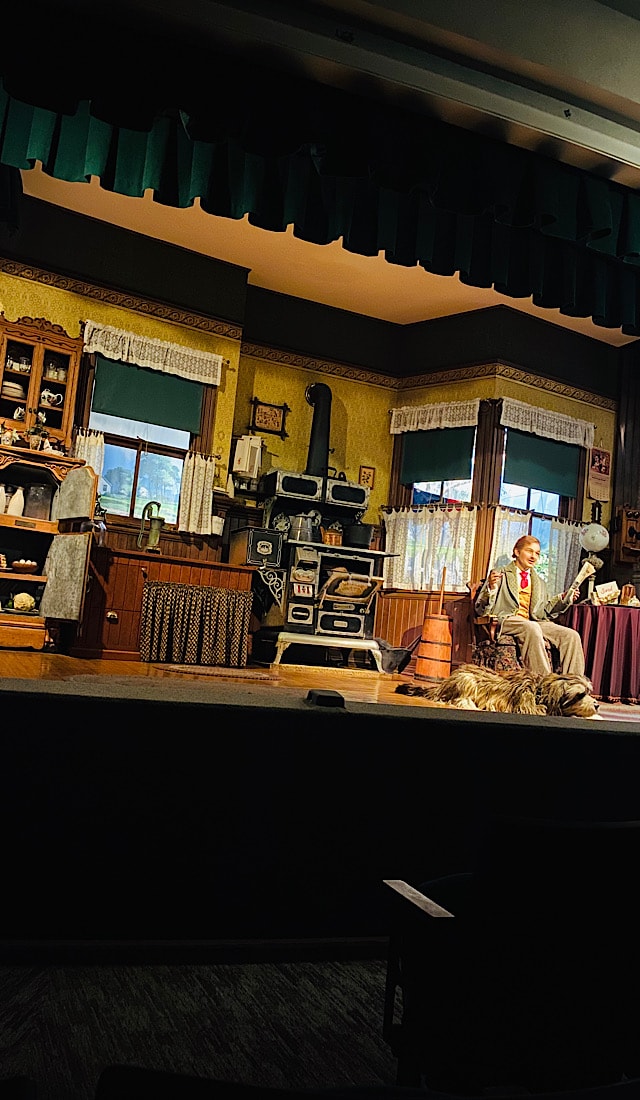 "There's a Great Big Beautiful Tomorrow" was the original song that debuted with the Carousel of Progress at the 1964 New York World's Fair. After the fair, the attraction was moved to Disneyland and remained there until 1975 when it was moved to Walt Disney World's Magic Kingdom park.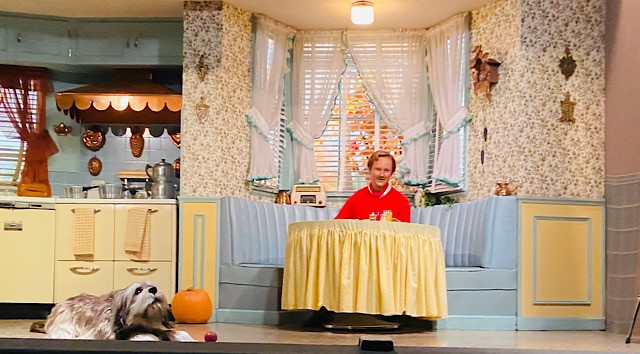 At the time of the move, General Electric (the show's sponsor) commissioned a new song called "The Best Time of Your Life". General Electric ended its sponsorship in 1986, but the song remained until 1993 when it was reverted back to the original "There's a Great Big Beautiful Tomorrow" theme song.
Man has a dream and that's the start

He follows his dream with mind and heart

And when it becomes a reality

It's a dream come true for you and me

So there's a great, big, beautiful tomorrow

Shining at the end of every day

There's a great, big, beautiful tomorrow

Just a dream away
Honorable Mentions
Two songs that just missed the Top 10 were "Golden Dream" from the American Adventure Movie and "Papillon (On the Wings of the Butterfly)" by David Arkenstone from the Epcot Future World Medley.
I wanted to give just give a quick nod to them because both of these songs are excellent.
"Golden Dream" seriously makes me tear up every time I hear it. It's just a fantastically written song and reminds us all that Americans can do anything when they do it together.
"Papillon (On the Wings of the Butterfly)" is another great song. You may not recognize it by its name, but I guarantee you, if you listen to it, you will be instantly transported back to Future World at Epcot.
This song is the first track of the 20 minute Epcot Future World loop and has been part of the Epcot Future World Medley as long as I can remember. I was excited to see other people love it, too!
There you have it! The Top 10 (plus 2 bonus) favorite songs voted by Disney fans! Some wanted to write in parades and firework medleys, however, that is another poll for another day. Stay tuned!
For more music, check out Jamie's amazing composition of Disney Parks Music We Love.
What do you think of this list of fan-choose favorite Disney attraction songs? Do you agree? Let us know in the comments below and on Facebook!
-Christina