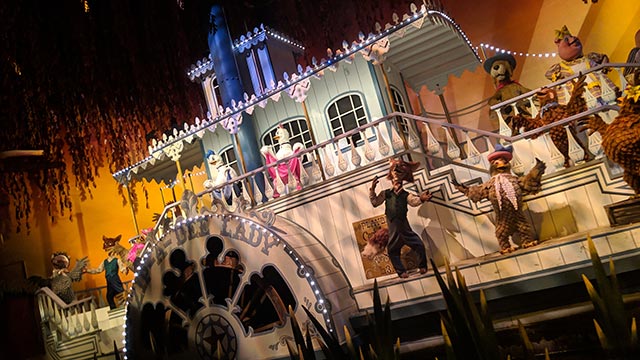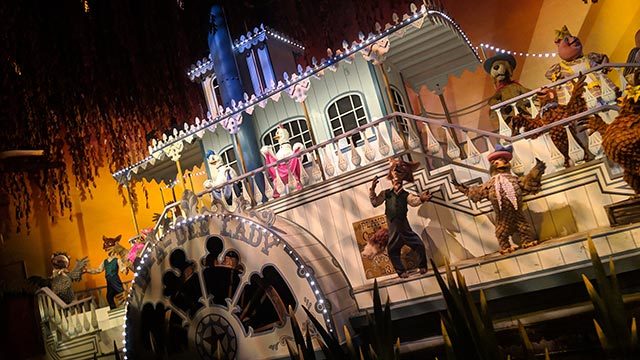 Times are tough right now, and it's easy to get pulled down with all of the negative news floating around. If you need a pick me up, I've got a Disney-approved list of park music that is sure to make you smile!
Anyone who knows me knows that Disney is my passion, and I'm fluent in Disney song lyrics. In fact, I often apologize to anyone who has to go to Disney with me, with full disclosure that I'm going to "sing all the songs!"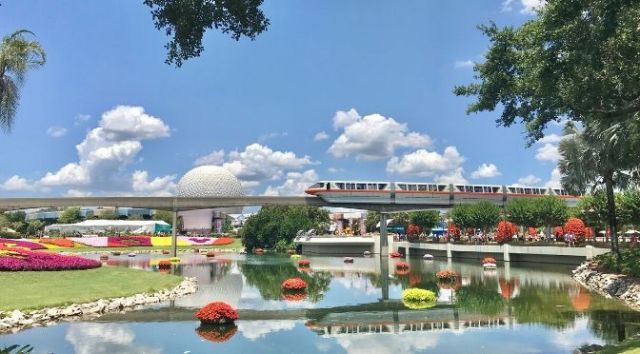 Right now, amongst all of the uncertainty in our world, I believe our situation can be summed up by this lyric from "it's a small world."
"It's a world of laughter, a world of tears, a world of hopes and a world of fears."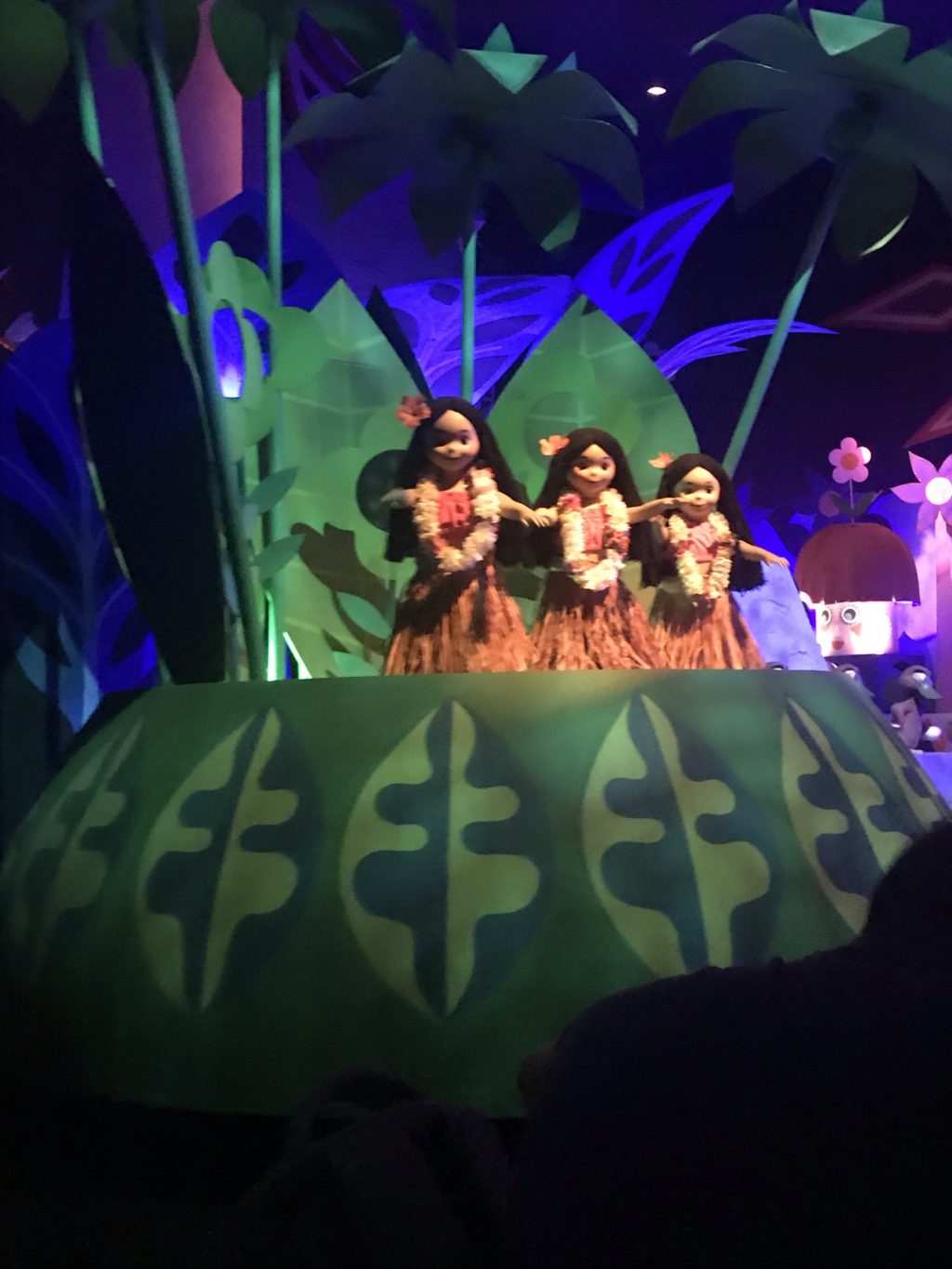 While trying to find some of the laughter and hope, I recently reached out to Kenny the Pirate crew: A Disney planning group and posed a question to help me find it again.
What is your favorite Disney Parks song?
What I was really wondering was: Which songs make you think of the parks, and spark memories of pure happiness for you? Which songs bring you right back to your happy place? Which songs do you love to sing along to?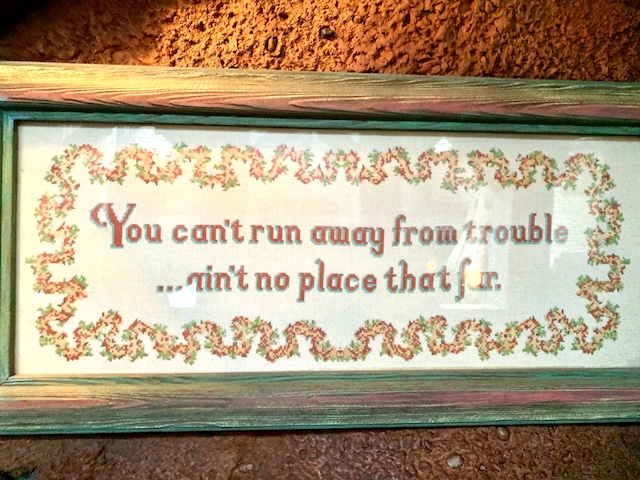 The response was phenomenal! I got so many responses, I started to have trouble keeping up with responding to you all.
As I scrolled through, I noticed some themes. Some songs were mentioned over and over again.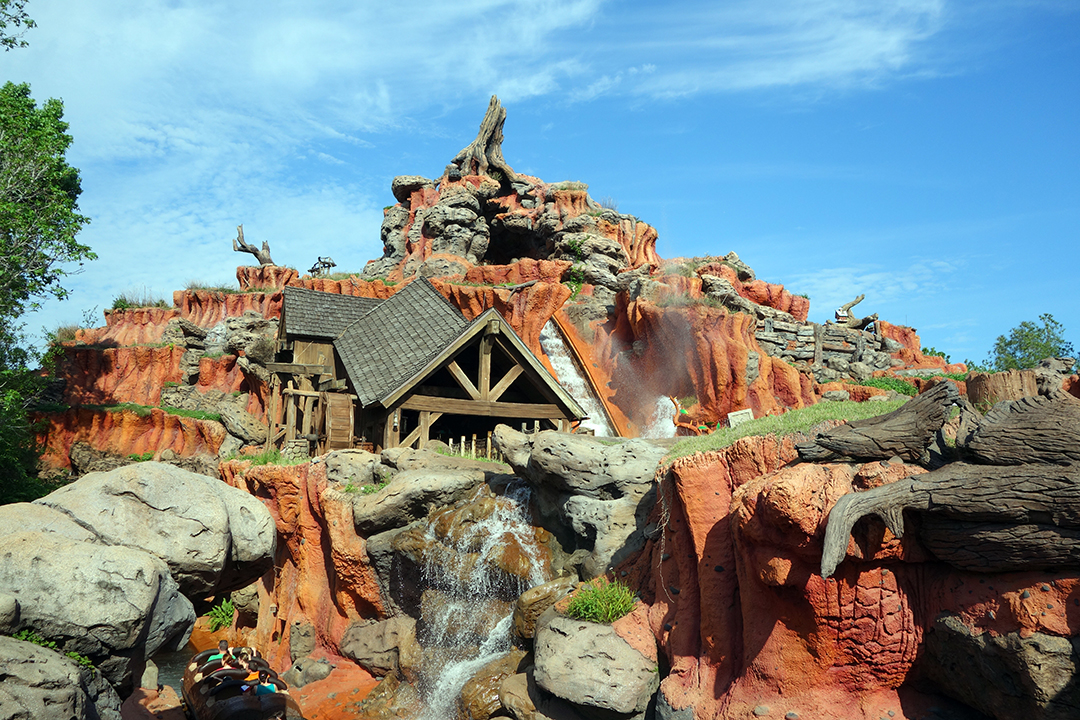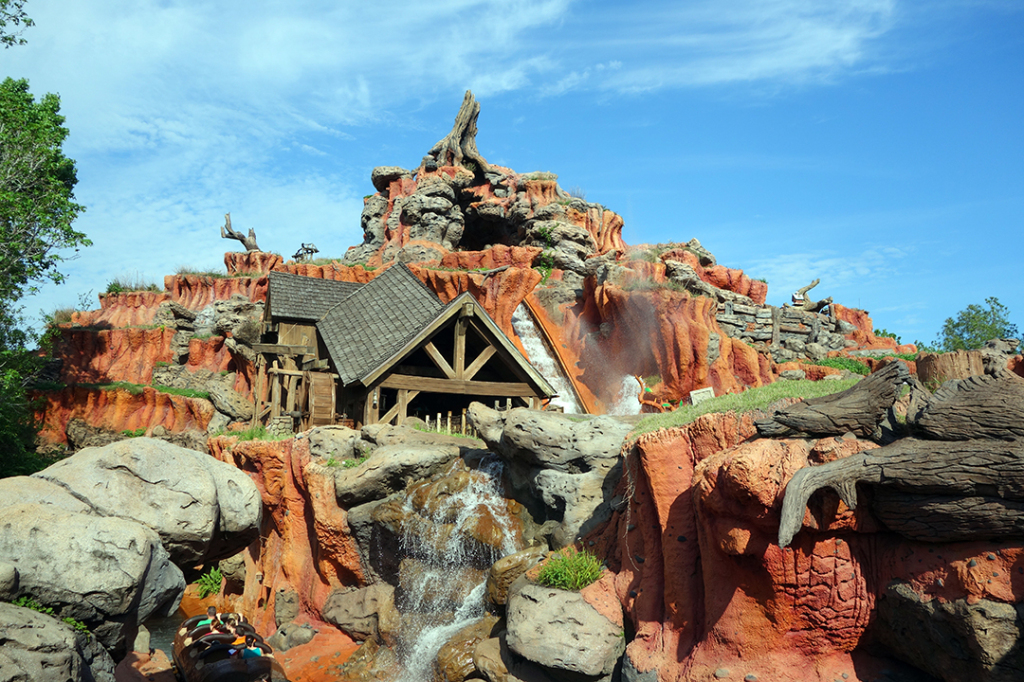 Your songs brought me right to my 'laughing place,' so I created a playlist to continue promoting my feeling of happiness and comfort during this hard time.
Now I'm bringing the songs to you so you can add a little 'spoon full of sugar' into your days.
Presented in no particular order, here are Kenny the Pirate crew's favorite Disney Parks songs!
Splash Mountain Medley
I have to start with my addition to the list, which is Splash Mountain Medley. I can't get enough of this song, which can be heard on Splash Mountain. "It's the truth, it's actual…"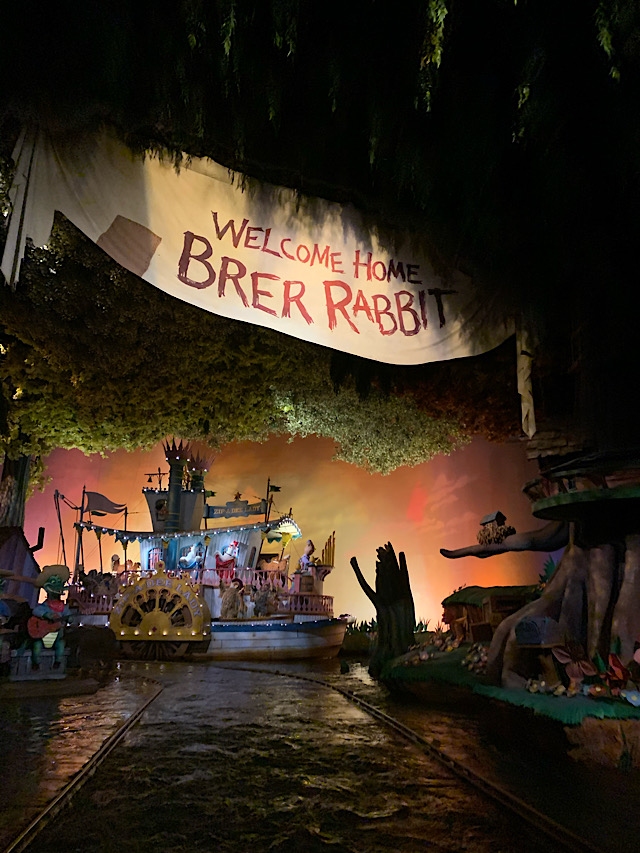 This medley's got it all, and I can't help but sing along. This song is my favorite because every time I hear it, it brings me back to my "laughing place."
"Wonderful feeling, feeling this way!"
Grim Grinning Ghosts
"When the crypt goes creak and the tombstones quake. Spooks come out for a swinging wake. Happy haunts materialize and begin to vocalize. Grim grinning ghosts come out to socialize."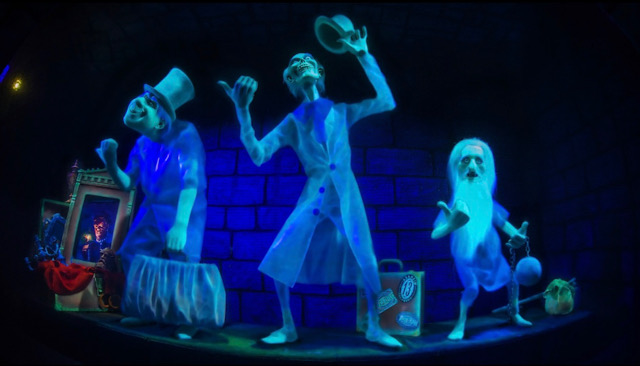 This fan favorite song from Haunted Mansion got a ton of votes, and I couldn't help but sing along each time it was mentioned. There are 999 happy haunts but room for a thousand. Any volunteers?
There's a Great Big Beautiful Tomorrow
Another song with lots of votes, "There's a Great Big Beautiful Tomorrow" can be heard on Carousel of Progress.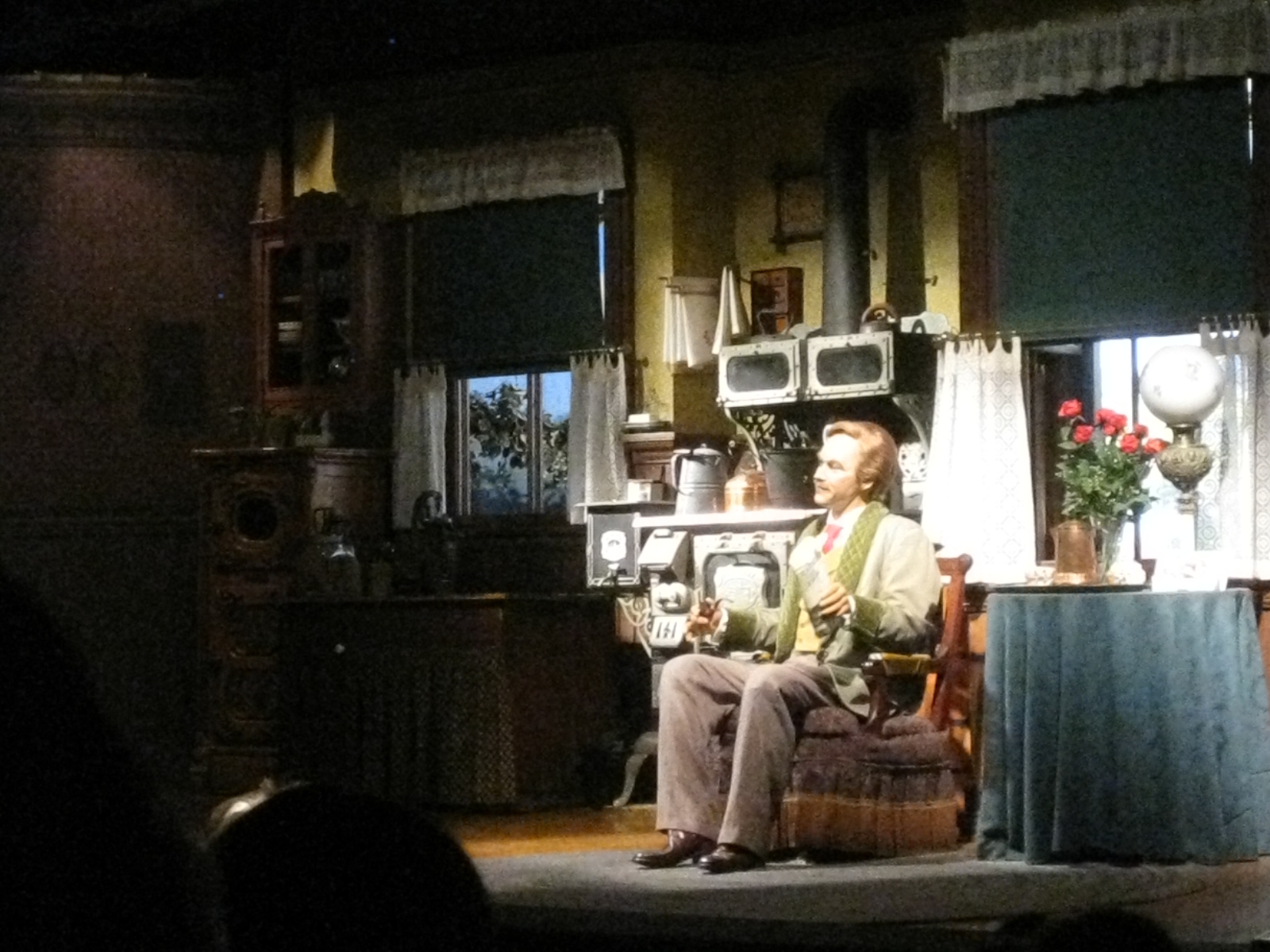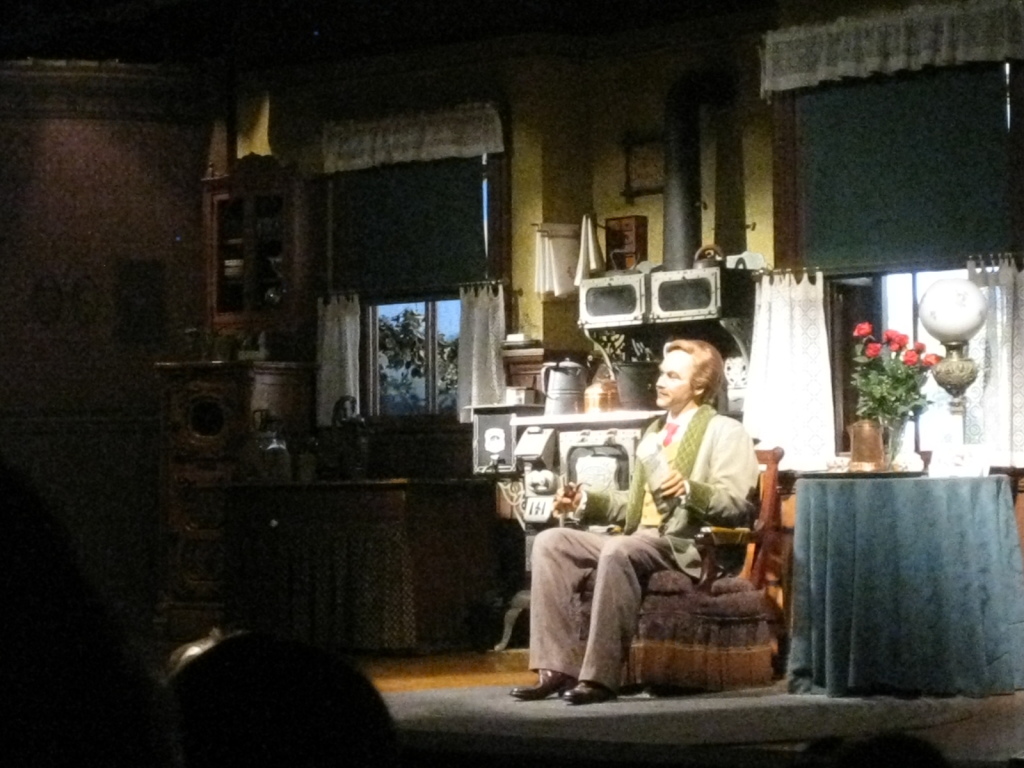 I love the catchy tune and the message of hope within the lyrics.
Theres a great, big beautiful tomorrow shining at the end of every day. There's a great big beautiful tomorrow, and tomorrow is just a dream away.
Hold on to that dream, Crew!
Yo Ho (A Pirate's Life For Me)
Yo Ho (A Pirate's Life For Me) can be heard on Pirates of the Caribbean. It is likely this song may be the most recognizable on the entire list, at least among our Pirate Crew!
I'm not sure I know anyone who doesn't recognize the lyric "yo ho yo ho a pirate's life for me."
Admit it. I know you sang that!
it's a small world
It is, after all.
This song, found on the "it's a small world" ride, is iconic for many. Lots of comments on the post included some fear of admitting how much our crew loved this song!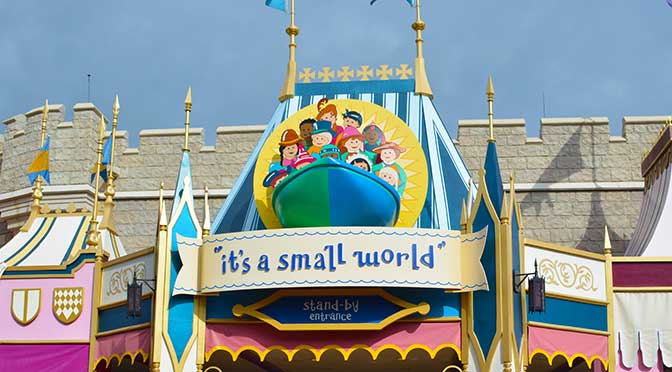 "A smile means friendship for everyone." And friendship is just what we need right now.
One Little Spark
"Imagination, imagination. A dream can be a dream come true…with just that spark, in me and you."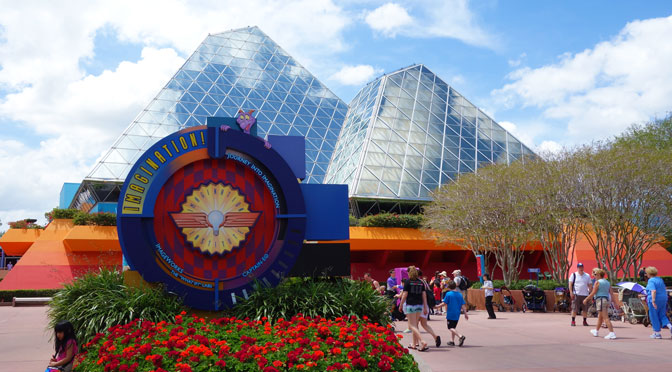 This song can be found on Journey Into Imagination With Figment. This ride brings me right back to my childhood when I couldn't get enough of Figment, the curious little purple dragon.
The song is happy and uplifting, and I just can't help but sing along.
Background Loops
Several people mentioned the "atmosphere" music of specific areas of WDW, such as Tomorrowland or a specific ride queue. It got me thinking about how much I loved this music too.
I spent a lot of time looking on some of the music streaming websites for it, but then Kenny the Pirate writer Donna gave me the solution I was looking for.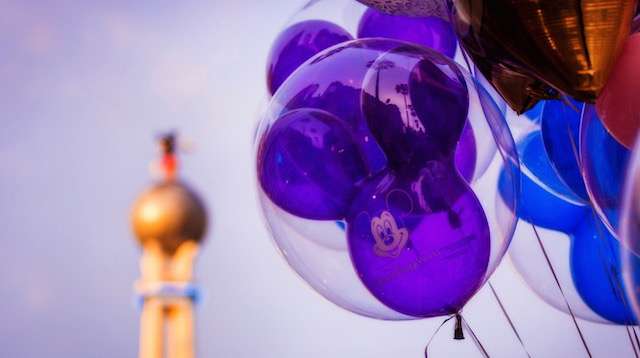 You can check out Sorcerer Radio, a free Disney Music app that plays all Disney Music all day. There is even an 'atmospheres' channel that plays the background music we all love so much.
When I first downloaded that app I went straight for this channel. They happened to be playing the queue music for Splash Mountain, and I felt instantly transported home.
Happily Ever After
This list would certainly be lacking if the theme song from Happily Ever After wasn't included.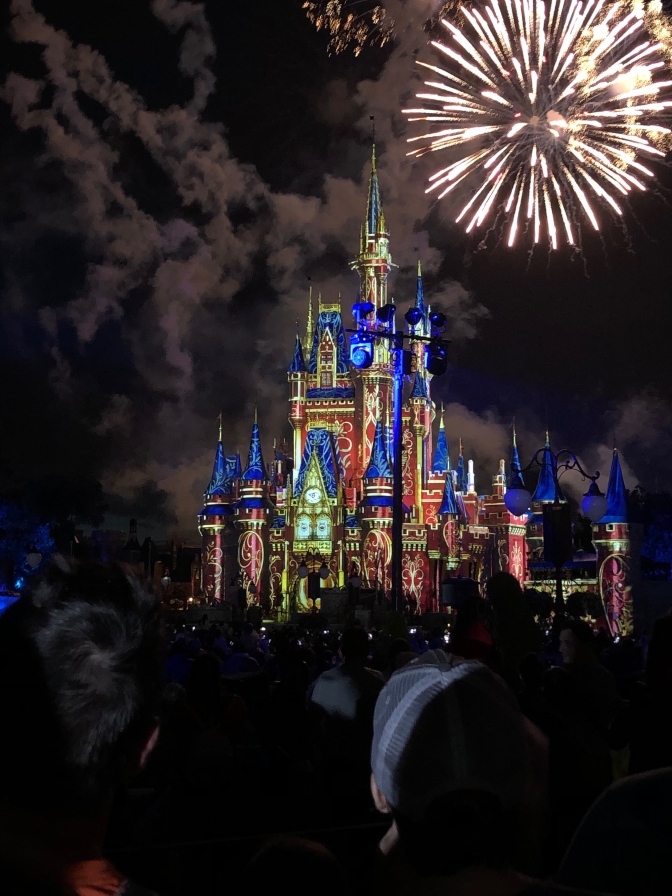 The song "Happily Ever After" plays during the fireworks spectacular, which is complete with projections on Cinderella Castle. The song lyrics bring me hope and peace, not just today but every day.
"Setting out for a new tomorrow, every step we take, brings a new hope, a new day. Every choice we make, helps us find our own way. Every wish finally put into motion, diving in with our hearts wide open…
Honorable Mentions
There were a few mentions that only came up once or twice, but I thought they were worth sharing as well!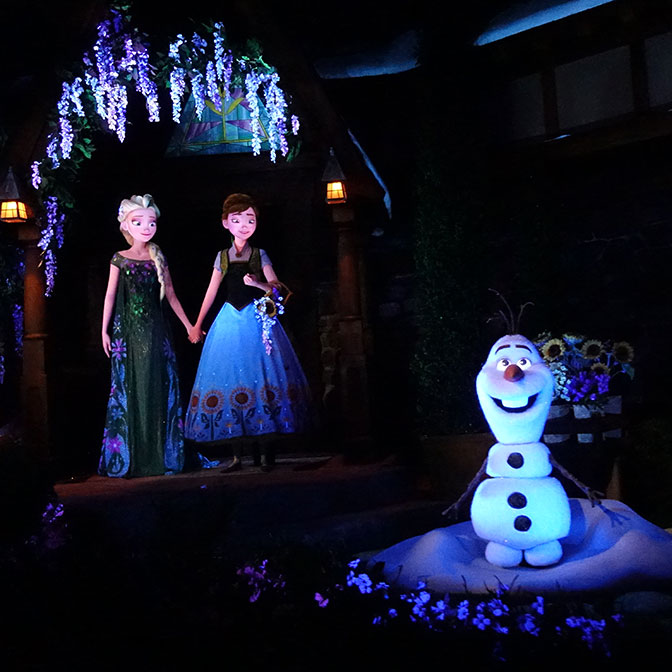 The soundtrack from Finding Nemo: The Musical (plays in the show and on the Seas With Nemo and Friends)
The soundtrack from The Little Mermaid (plays throughout the ride)
Let It Go (plays on Frozen Ever After)
Heigh-Ho (plays on Seven Dwarfs Mine Train)
Songs from The Country Bears Jamboree
The Tiki, Tiki, Tiki Room (plays in The Enchanted Tiki Room)
Nothing Can Stop Us Now (plays on Mickey and Minnie's Runaway Railway)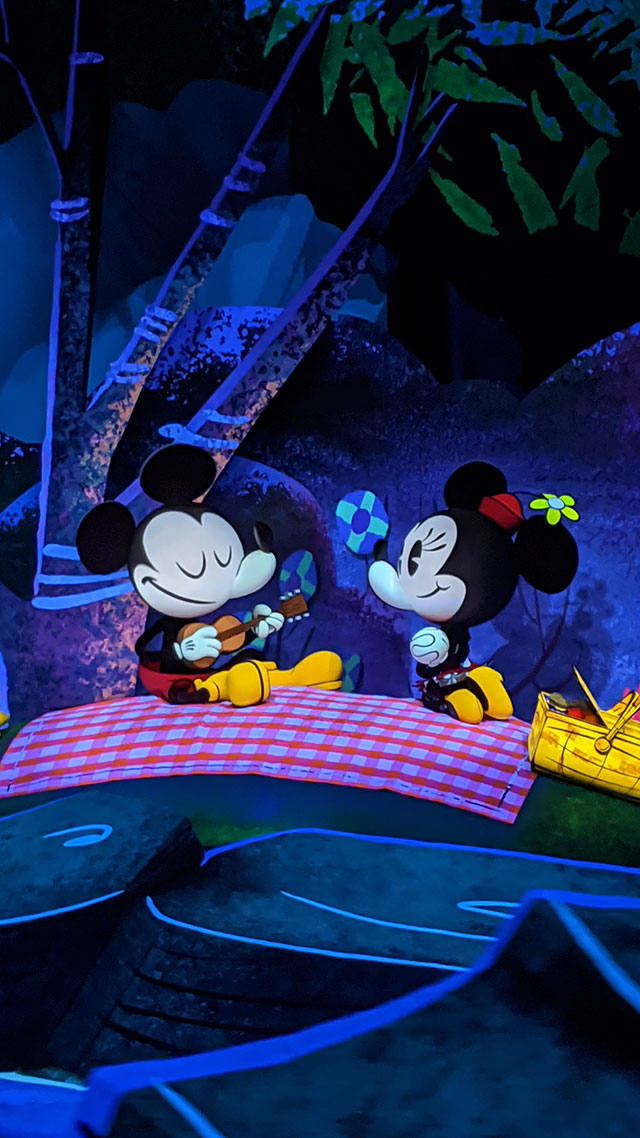 Love this list? You can follow my Spotify playlist, where I added as many of these songs as I could find!
There really a 'Great Big Beautiful Tomorrow'. We'll get there soon enough!
Would you add any songs to this list? Let me know on Kenny the Pirate's Facebook Page or join our crew and continue the discussion.
Jamie Fonseca