LATEST VIDEOS
Subscribe to my Youtube!
Just Mousing Around - LIVE
LIVE - Just Mousing Around
LIVE - Just Mousing Around Tonight!
Lent is here again! I honestly can't believe it! It feels like Easter was just yesterday and yet, here we are.  So what happens if you find yourself visiting Walt Disney World during the Lenten season? No need to fret! There are plenty of locations around Disney World that you can find lent-friendly offerings. 
I have often ended up at Walt Disney World during Lent. I have had to be strategic with my planning to make sure that the restaurant I reserve for Fridays will provide everyone in my family a decent variety of meatless options.

We've compiled a list of great dining locations you need to visit during Lent. Each location offers a lot of variety that you won't even miss the meat, I promise! 
Before we get started, here are the basic rules and restrictions during Lent:
Catholics who are between the ages of 14 and 59 are required to abstain from eating meat every Friday during Lent and also on Ash Wednesday.
Items that are categorized as meat include: beef, poultry, pork, and sheep. According to the U.S. Conference of Catholic Bishops: foods such as chicken broth, consommé, soups cooked or flavored with meat, meat gravies or sauces, as well as seasonings or condiments made from animal fat are technically not forbidden, though some Catholics choose to abstain from these items, also.
Now, let's explore some lent-friendly options around Disney World!
1. The Boathouse – Disney Springs
The Boathouse is the perfect place to go when you need to find some great seafood dishes! I can say from personal experience that the swordfish is really good, but if that doesn't do it for you, they also have oysters, lobster, shrimp, cod, salads (be sure to omit any meat ingredients such as bacon), fish tacos, clam strips and more!
We really enjoyed our dinner at the Boathouse, and if you haven't given up sweets for Lent, I recommend trying the triple chocolate layer cake for dessert!
2. Les Chefs de France – Epcot
Les Chefs de France is another great place to visit during Lent because they have some delicious meatless choices. Usually, I prefer to order their steak when I visit, but having to choose an alternative opened me up to new favorites.
Even though they are operating on an abridged menu (I miss you Lobster Bisque!), they still have many appetizers that are meatless, including Escargot, Cheese Boards, French Onion Soup (yes this does technically count as a meatless option because broths are excluded), and salads!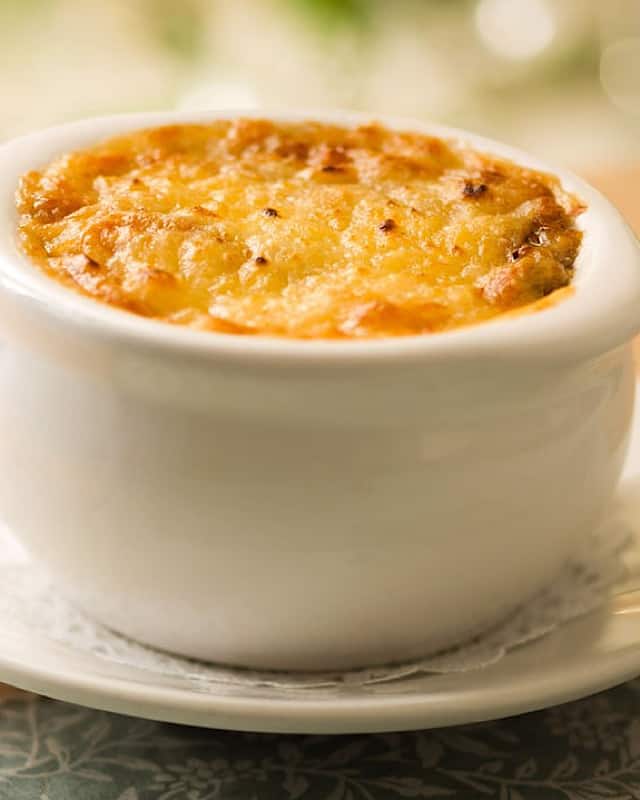 For entrees, the menu has less offerings than in the past, but I can highly suggest the salmon dish! It is really tasty! You can also order entree salads!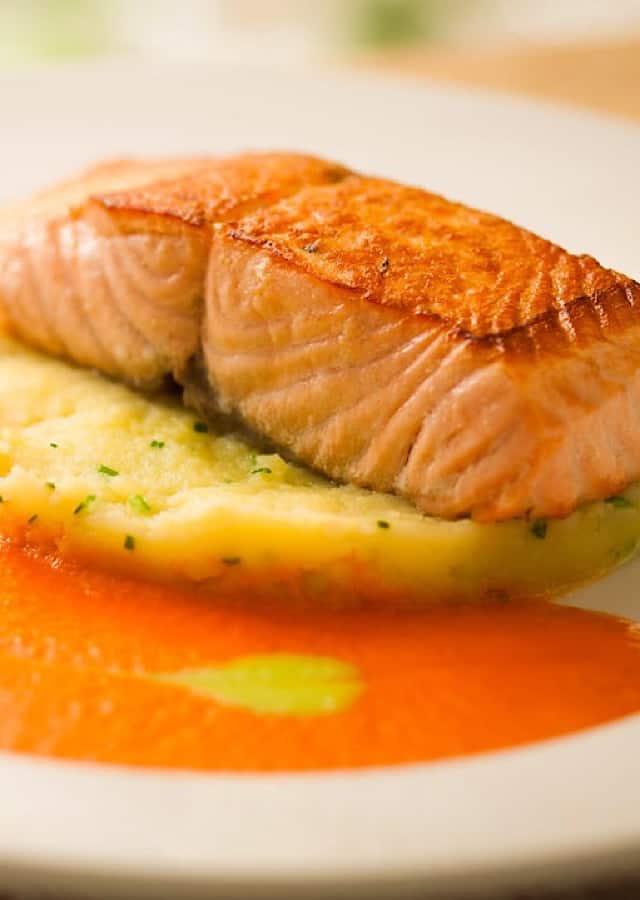 Check out the full review of Chefs de France HERE!
3. Cape May Cafe – Disney's Beach Club Resort
This restaurant is one of my family's favorite places to eat in Walt Disney World any time of the year, but it is the perfect place to go on a Friday in Lent!
There are very few items that you cannot enjoy on this buffet. They have clams, crab legs ($29.99 upcharge), salad, soup, pastas, corn, potatoes and more.
Personally, I feel this is my number one choice when selecting a lent-friendly option. Not only is the food is really good, but it also provides a lot of choices for everyone in the family to enjoy and not much is off-limits.
The buffet at Cape May Cafe has recently reopened and we are so excited! To read a full review of the buffet dinner Click HERE!
3. Yorkshire Country Fish Shop – Epcot
I am a huge fan of Fish and Chips, and I have come to compare everyone else's version with the ones in Epcot because they are that good!
I have yet to find anywhere that can top the fish at the UK pavilion. The fish is perfectly fried and crispy without being greasy. Throw some malt vinegar on top and its perfection!
When you are looking for a quick bite for lunch during Lent (or any time of the year for that matter), be sure to stop by the Yorkshire County Fish Shop in the United Kingdom for the best Fish and Chips around!
4. Columbia Harbour House – Magic Kingdom
As quick service locations go, this is a great one! Even if it isn't Lent, we enjoy visiting the Columbia Harbor House.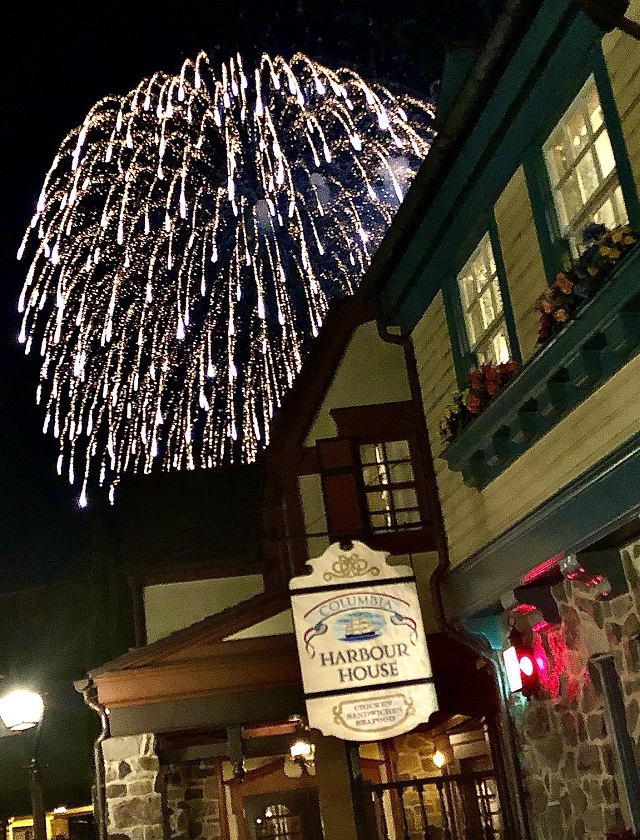 You'll find a ton of great lent-friendly options including Hush Puppies, Salmon, Fried Fish and Shrimp, Clam Chowder, Lobster Rolls, and salad, just to name a few!
If you are looking for a great view, be sure to sit up on the top floor and get a seat by the windows to look out over Liberty Square.
5. Via Napoli Ristorante e Pizzeria – Epcot
In my house, we do a lot of pizza Fridays during Lent. Mostly plain cheese pizzas, but sometimes we will add black olives or tomatoes, too. However you take your pizza, there are plenty of meatless toppings you can add, or just eat it plain.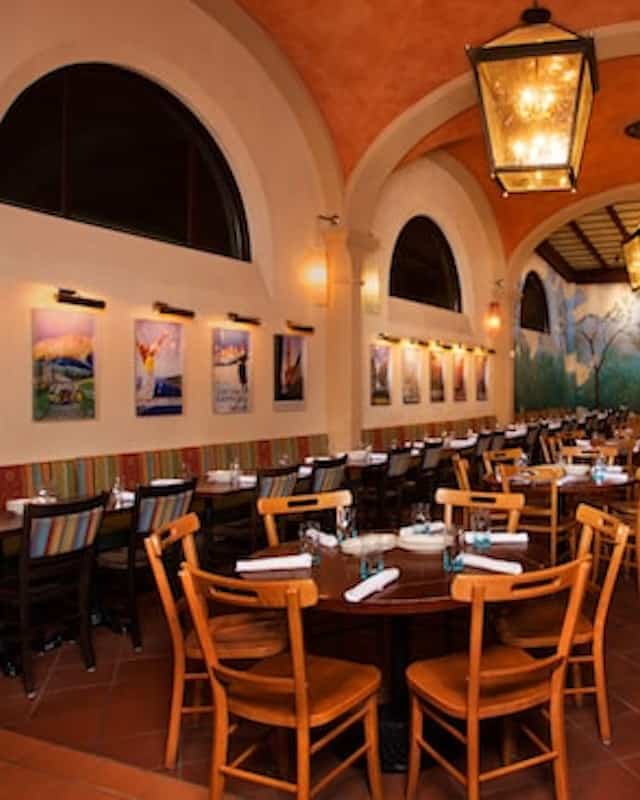 I haven't experienced Via Napoli for myself yet, however, I have heard a lot of good things about it from numerous people and plan to add it to my list of things to try.
This would be a great location to visit during Lent because pizza is usually a crowd pleaser, and it provides the ability to customize it to your family's preferences.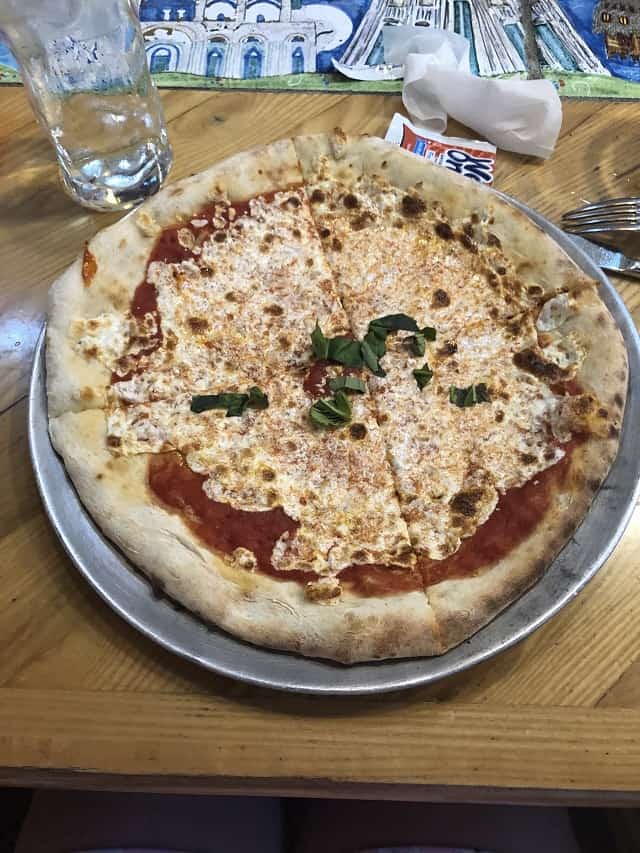 Via Napoli has many other options besides pizza such as salads, calamari, pastas, and minestrone soup.
Check out Marisol's full review of Via Napoli HERE!
6. Narcoossee's – Disney's Grand Floridian Spa and Resort
Narcoossee's is a great restaurant to find many lent-friendly options. I do love their Filet Mignon, but we have also tried some of their seafood options and they are outstanding.
Now, while a whole Main Lobster is on the menu, and does fall on the list of allowed foods, it may not be the most penitential choice. There are still a lot of good choices such as Blackened Salmon, Mahi Mahi, Shrimp Scampi, Scallops, and Sweet Potato Gnocchi.
On my last visit we tried the scallops and the swordfish at Narcoossee's and both were amazing. I am not a swordfish fan at all, but it was really good! There was no fishy taste to it and it was super tender and moist.
For a full review of Narcoossee's, click HERE!
I would highly recommend giving Narcoossee's a visit if you are looking for some great seafood!
7. Blaze Pizza – Disney Springs
I absolutely love Blaze Pizza any time of the year! The pizza is so good and you can add just about any topping you desire to your pizza. Personally, I love getting the high rise crust, but there is something for everyone here – including those eating gluten and keto-friendly food.
There are several non-meat options to add to your pizza when you need to abstain from it.
Add extra cheeses, tomato and basil for a margarita pizza, or make it a veggie pizza. The choices are endless, and because these are personal pizzas, each family member can make a pizza that will please them.
While this is not an exhaustive list of every lent-friendly restaurant at Disney World, I hope these help you as you start to research where you want to eat during Lent!
What are your favorite places to eat during Lent? Let us know on facebook!
Are you planning a vacation? Reach out to our trusted travel agency sponsor Authorized Disney Vacation Planner
Mouse Class Travel
!