As Disney Parks continue to operate with reduced hours, Guests have found additional time to enjoy amenities at the Disney Resorts. Unfortunately, one of the main pools will be closed for refurbishment at a family favorite Disney Resort.
Spring Break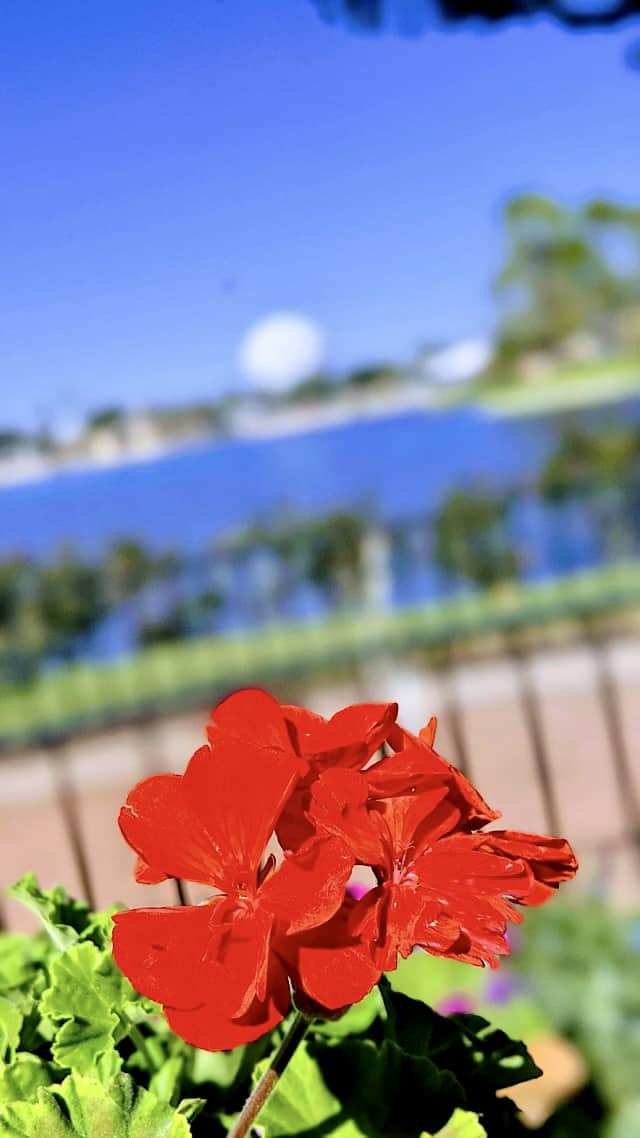 In December Walt Disney World released Park hours leading into the Spring Break season for many Guests. You can check out these official hours HERE. With Parks operating with reduced hours, many Guests have found ways to enjoy their earlier evenings. Check out our ideas to help occupy your evenings HERE.
With potentially reduced Park hours for Spring Break, many Guests may looking to relax in their Disney Resort pools. Unfortunately, one value resort will be operating with their main pool for the beginning of Spring Break.
Pop Century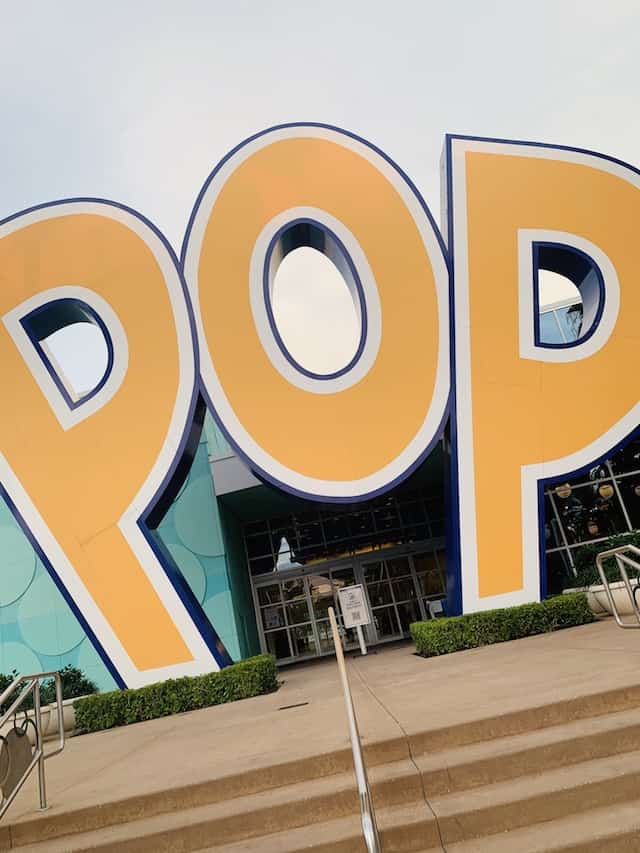 Guests with upcoming reservations at the Pop Century value resort will be missing a fun amenity. A refurbishment of the largest pool for Pop Century, the Hippy Dippy Pool, will begin on February 15th.
Walt Disney World Resorts shares an update on this refurbishment on their website: "The Hippy Dippy Pool will be unavailable February 15 through early March 2021 while it undergoes maintenance work. The other themed pools will remain open for Guests' enjoyment. During this time, it is possible that Guests may see or hear construction, but noise should not be heard from Guest rooms between dusk and 9:00am."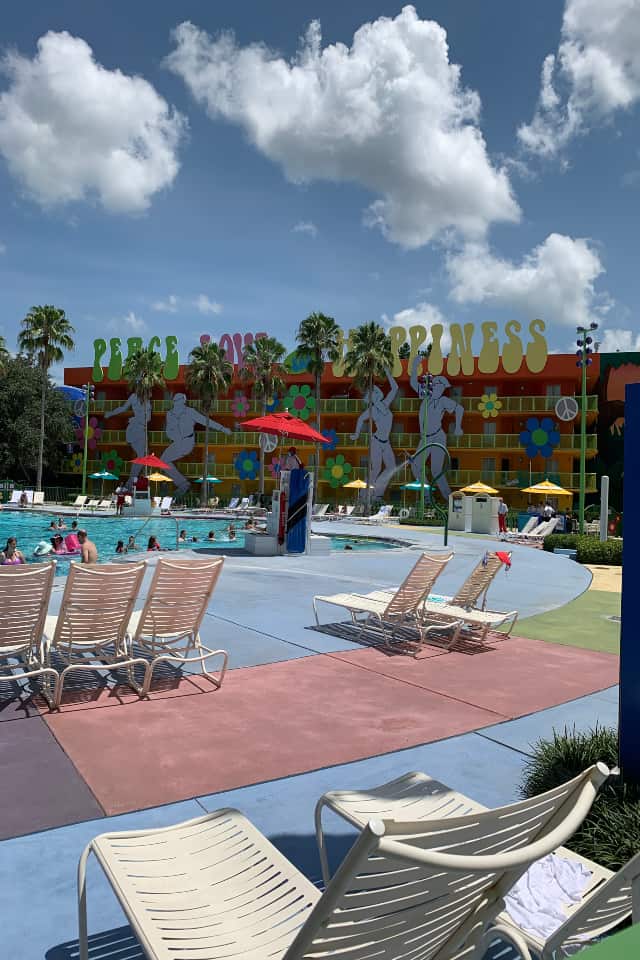 This refurbishment will affect the Hippy Dippy pool that is located in the 60's section. With fun flower shaped jets and cool theming, this is the largest and most crowded pool available at Pop Century. Part of the popularity of this pool is due to the central location to the Resort Lobby and food court.
The Hippy Dippy Pool will be closed for refurbishment starting on February 15th through early March 2021.
Additional Pools Available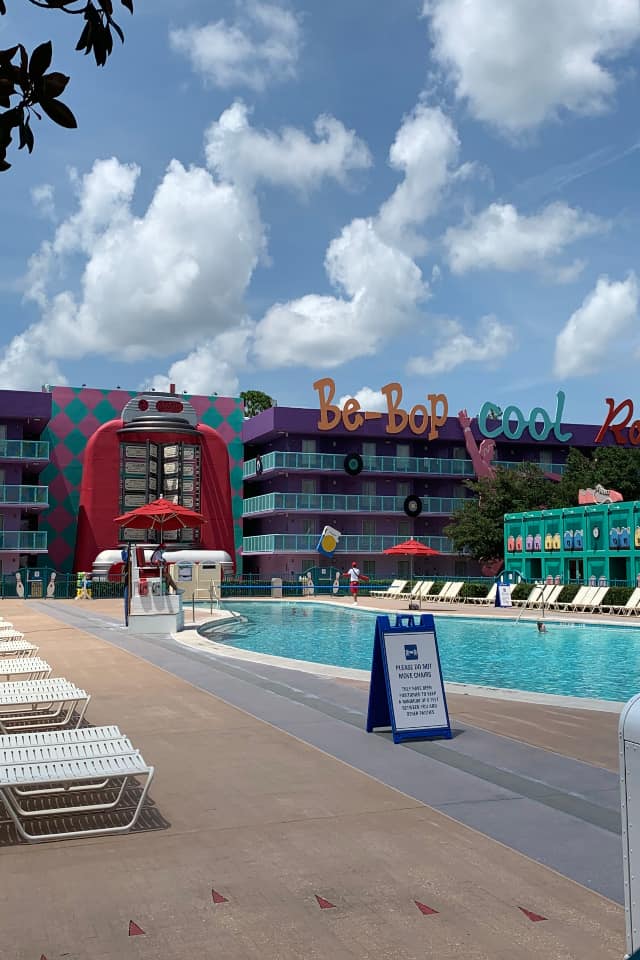 During the refurbishment, the 2 smaller pools will still be available. The Bowling Pool is located in the 50's section, and is shaped like a large bowling pin. The Computer Pool is located in the 90's section. You can check out a Complete Guide to Disney's Pop Century Resort HERE.
These pools have been much quieter than the Hippy Dippy Pool during our past visits. Due to their locations in the Resort, these may require a bit more walking to visit them.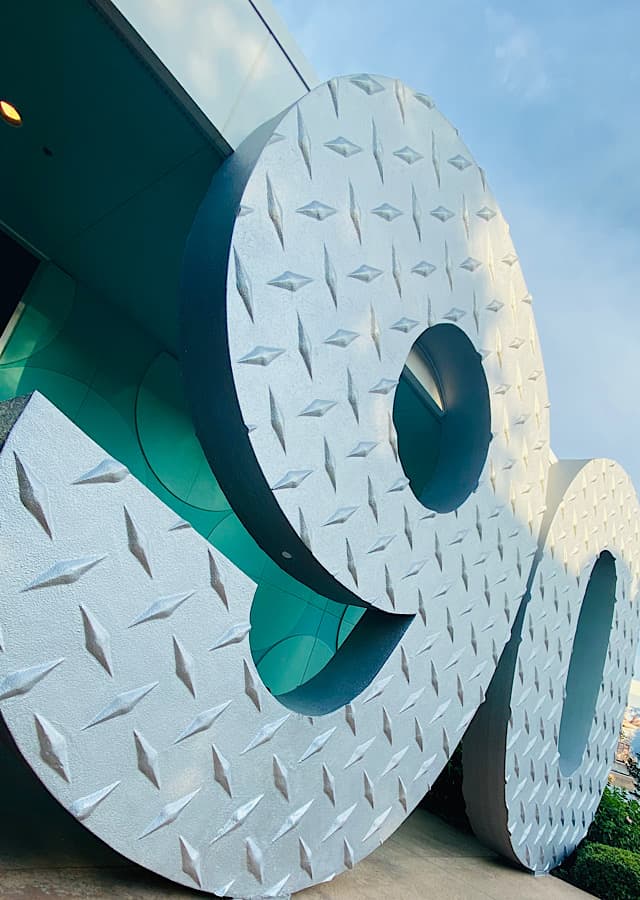 The Resort pools continue to welcome Guests at a reduced capacity, and this may cause some Resort Guests to be turned away with the largest pool under refurbishment.
The Bowling Pool and Computer Pool will welcome Guests during this refurbishment.
What do you think of this main pool being closed for refurbishment when Guests may be visiting for Spring Break? Will this affect your upcoming trip? Share your thoughts with us on our Facebook Page.