Wow, big news today for Jungle Cruise fans! This fan-favorite attraction will be refurbished! Get all the details below.
Jungle Cruise Refurbishment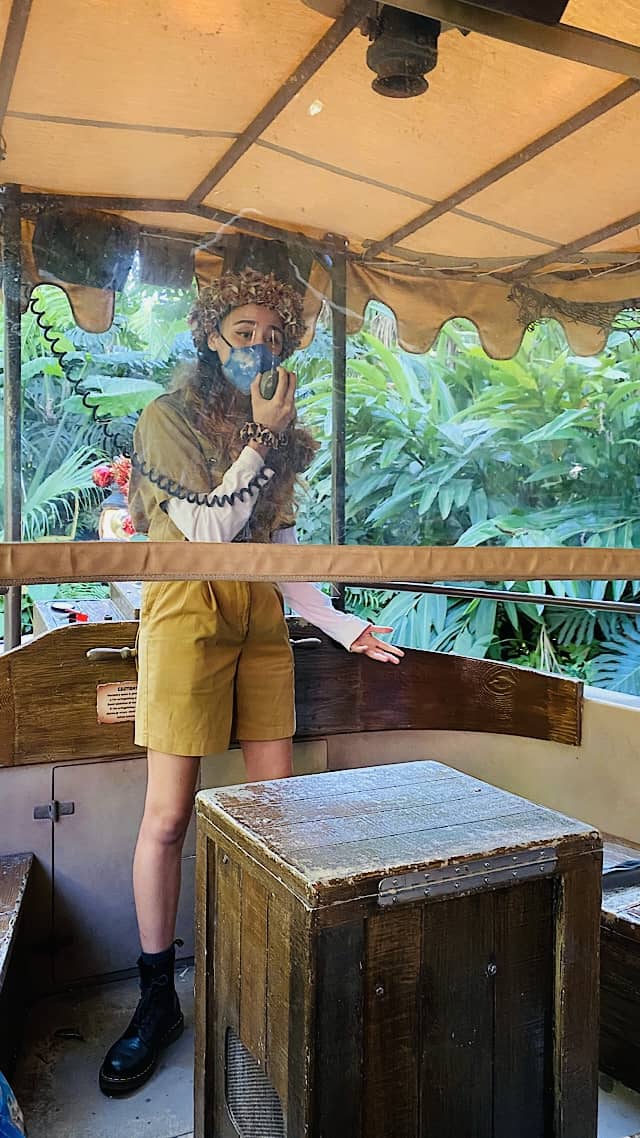 Disney has just announced Jungle Cruise will be refurbished at both Disney World and Disneyland. This is pretty big news considering this has been a long-time favorite attraction for Guests of the parks.
The attraction will include new adventures yet stay true to the experience we all know and love – humor, wildlife, and skipper heart.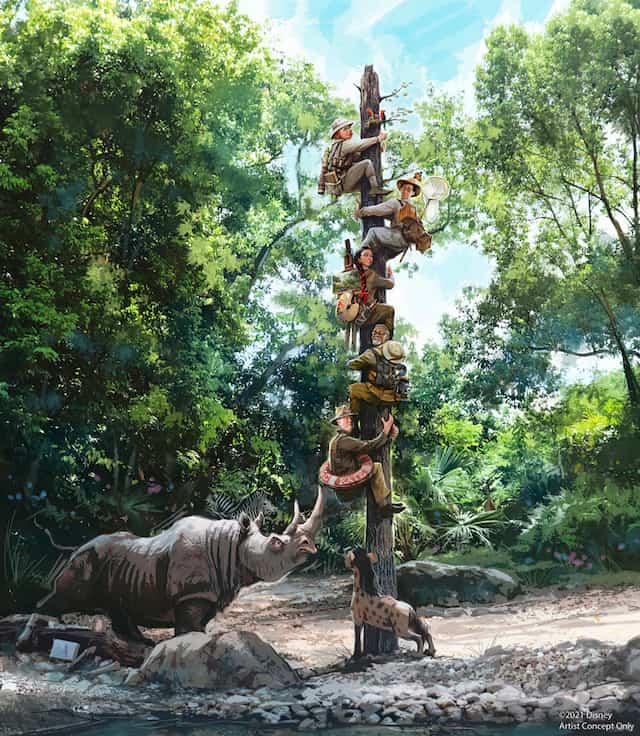 According to Disney Parks Blog,
At Disney Parks, we continue to look for ways to enhance classic attractions and elevate the experience for all of our guests. Today, we're excited to share that we are building on the story of the Jungle Cruise at both Disneyland park at Disneyland Resort and Magic Kingdom Park at Walt Disney World Resort to include new adventures that stay true to the experience we know and love – more humor, wildlife and skipper heart – and also reflect and value the diversity of the world around us.
Kevin Lively – former Jungle Cruise skipper – shares a transmission from the world's most remote tropical rivers!
Continuing a tradition that Walt Disney started more than six decades ago when he first enhanced the Jungle Cruise, the new creative concept for our river's journey will be original to Walt Disney Imagineering, just like the attraction itself. Here's a first look at some of the "gnu" magic we're adding: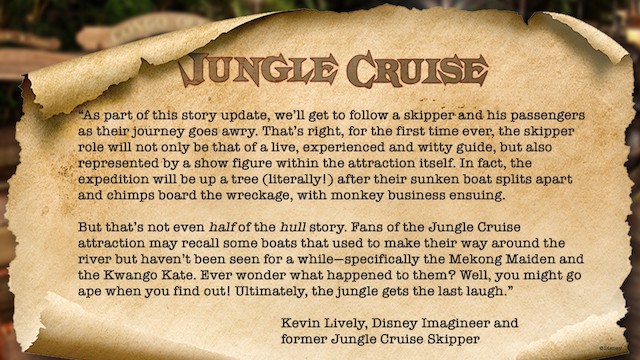 According to the photo above, the skipper role will also be represented by a show figure within the attraction itself. We will also find out what happened to some of the boats that haven't been seen for a while. New story lines and new jokes await, I'm sure!
While we don't have specific details about when the refurbishment will take place or how long it will last, but we will be sure to keep you updated!
What do you think of the re-theming of Jungle Cruise? Are you upset or looking forward to it? Share your thoughts with us on Facebook.