Round one of our restaurant wars tournament is still going strong! Let's head over to Animal Kingdom and take a look at some exotic choices!
We hope you've been enjoying the tournament so far! As usual, let's start with a quick recap of the matchups so far!
Quick Tournament Recap
We limited this tournament to currently operating restaurants in or nearby one of the four Disney World theme parks. The question we posed to readers was, "Which would you choose to eat at on your park day?"
To date, we have had 7 match ups in the round of 32! Some of the games were very close!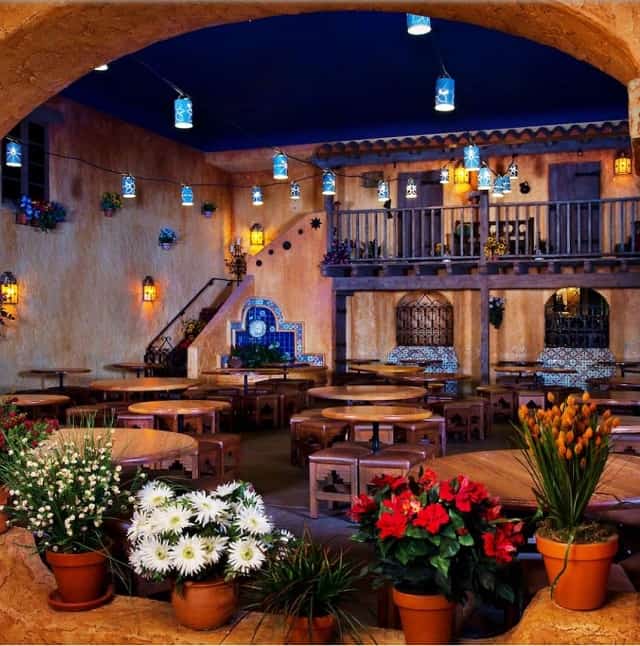 Cinderella's Royal Table eeked out a win against Pecos Bill's Tall Tale Inn and Cafe. The next day at Disney's Hollywood Studios, 50's Primetime Cafe smoked the competition, ABC Commissary.

On the third day, French quick service restaurant Les Halles Boulangerie-Patisserie beat out the signature dining at Le Cellier in Epcot.

Day four took us to Disney's Animal Kingdom, where Flame Tree BBQ easily defeated the Rainforest Cafe.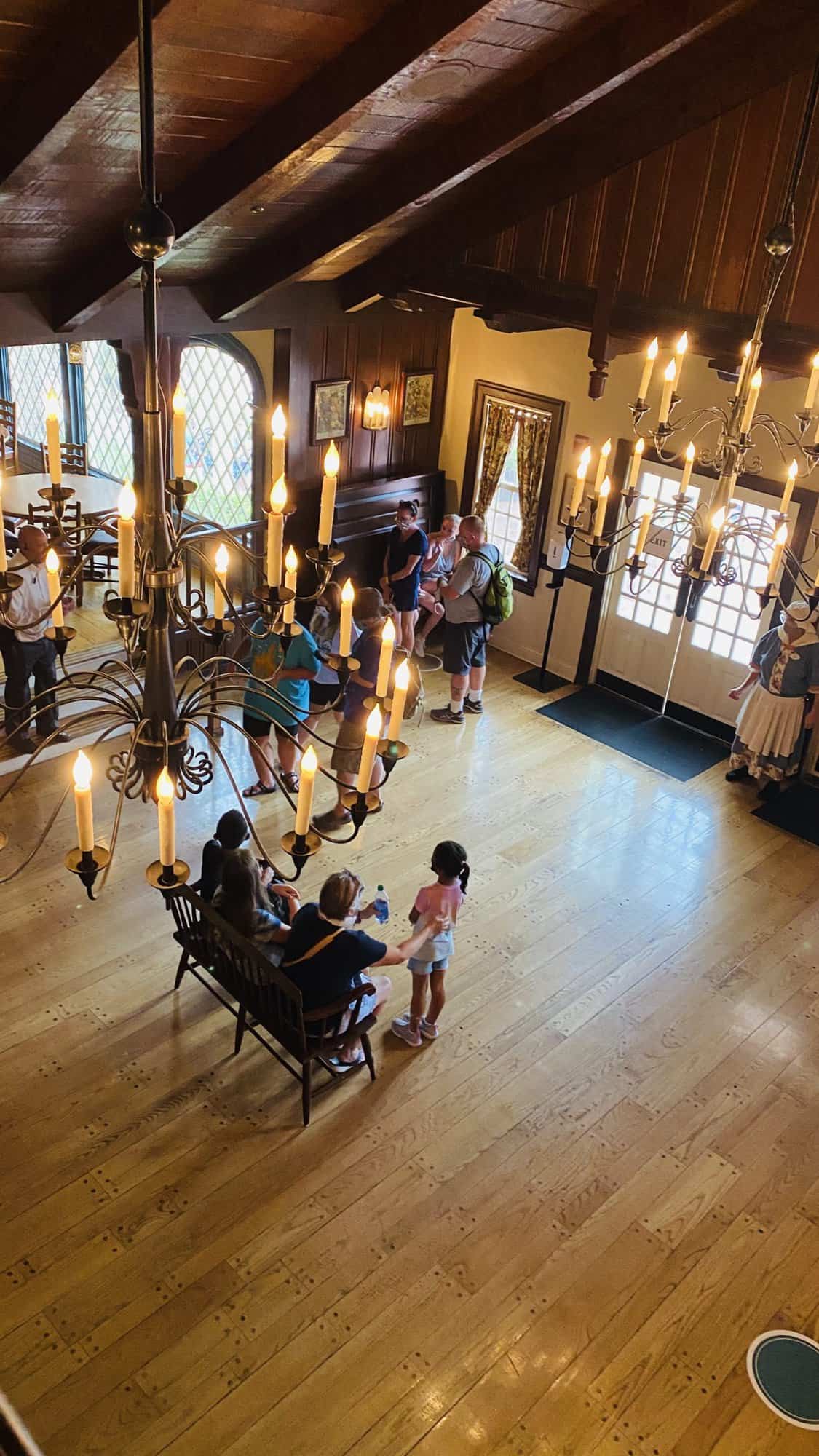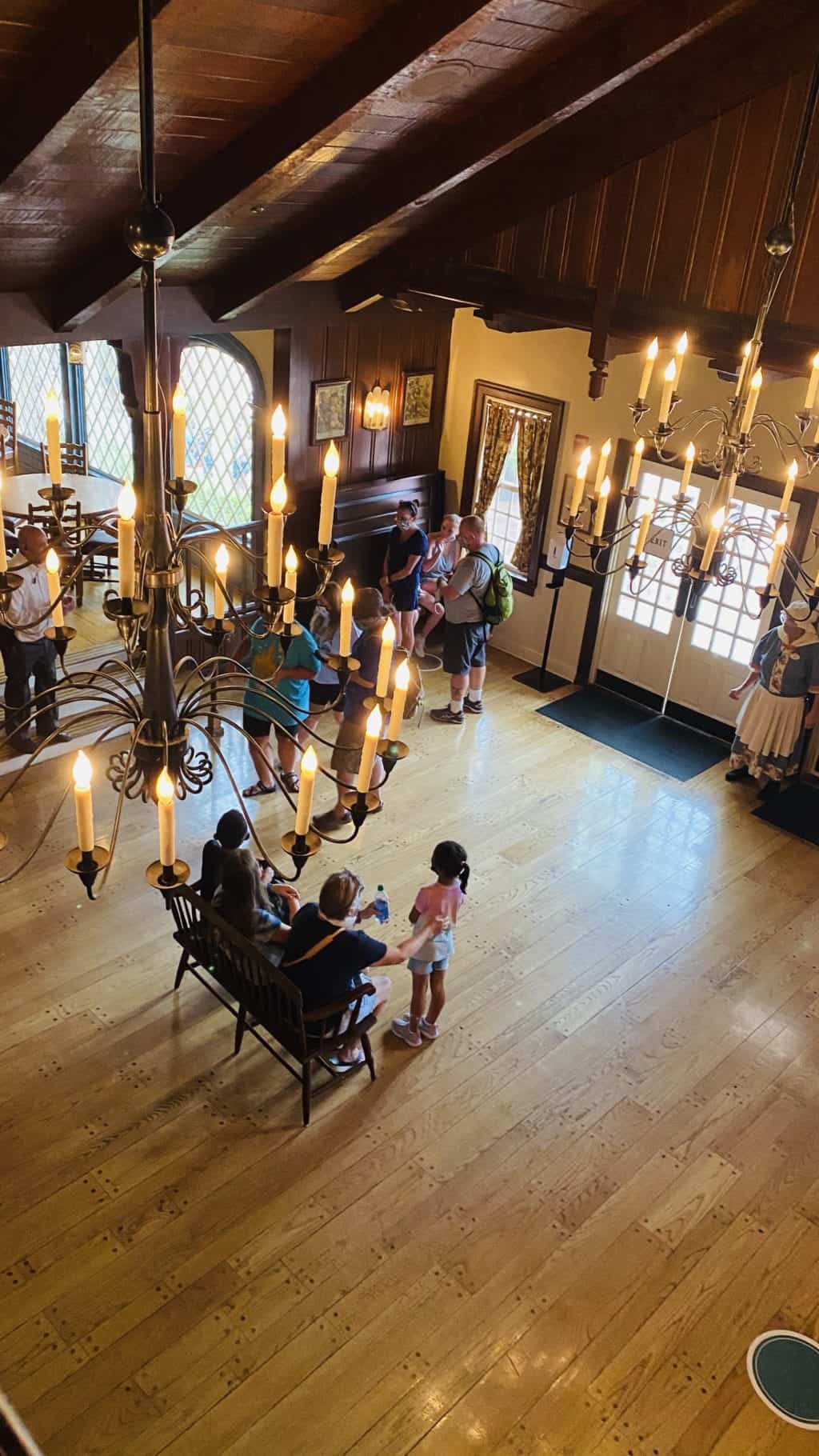 On the fifth day, Be Our Guest at Magic Kingdom narrowly defeated the Liberty Tree Tavern to advance to the sweet 16.
In the sixth match up, Sci-Fi Dine-in Theater easily beat Mama Melrose at Disney's Hollywood Studios.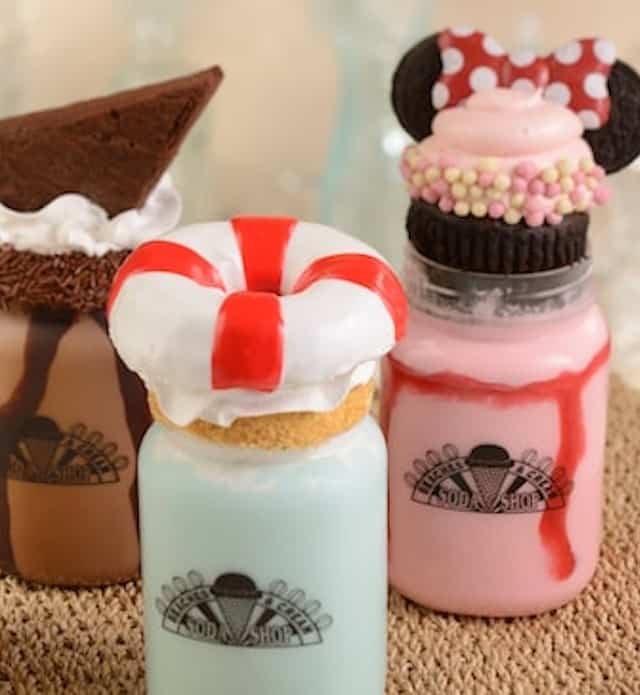 Finally, yesterday Beaches & Cream beat Via Napoli Ristorante e Pizzeria over in the Epcot section of the bracket!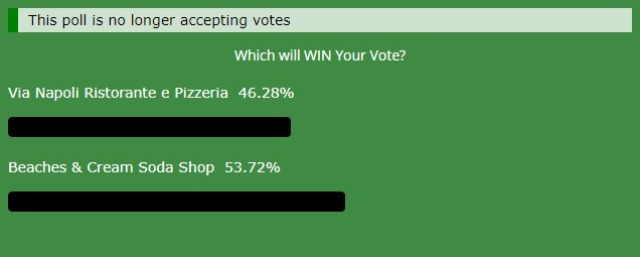 The Sweet Sixteen is shaping up nicely! Let's take a look at the updated bracket:
Today's Matchup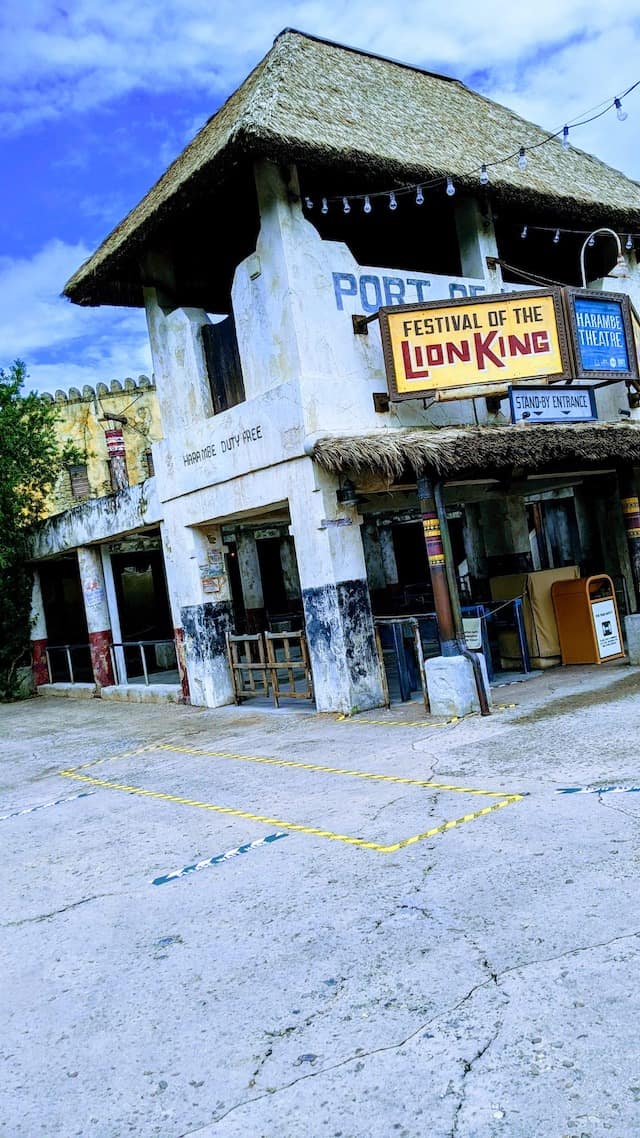 Today, we head over to explore Disney's Animal Kingdom and the Animal Kingdom Lodge. Sanaa at the Animal Kingdom Lodge takes on the Harambe Market inside the park.
Sanaa
Located in the Kidani Village section of Disney's Animal Kingdom Lodge, Sanaa offers delectable African eats in a rustic setting.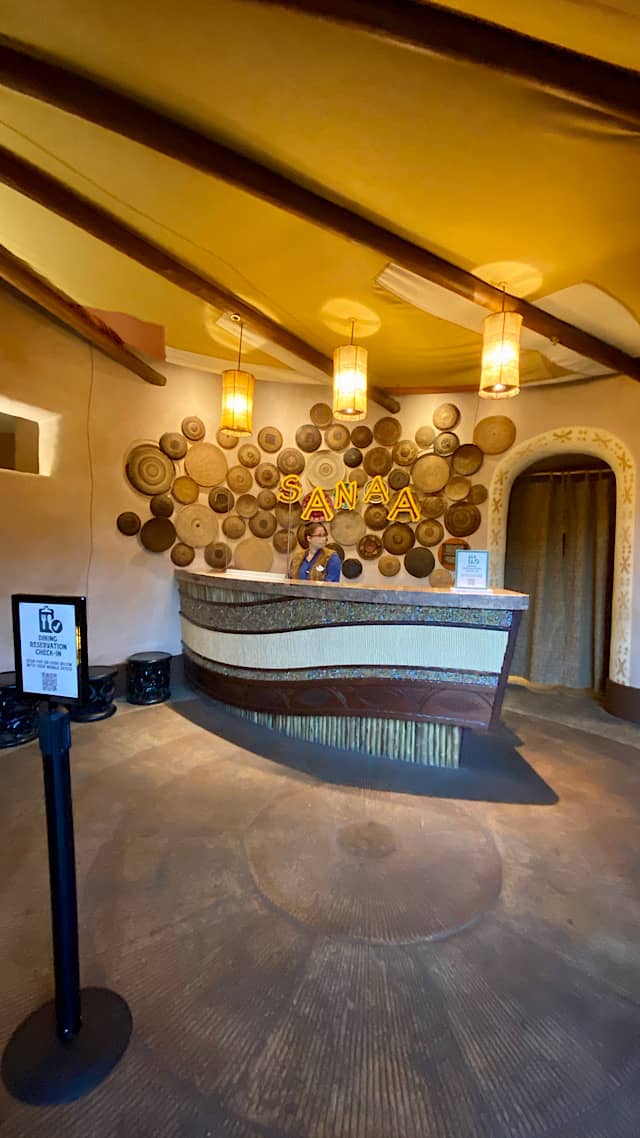 Some of the tables at Sanaa provide views of the Kidani Village Savanna!
It's easier to get a table in view of the savanna if you make an early dinner reservation. There aren't large tables near the windows, at least when I visited, so they could not put our party of 12 near the window.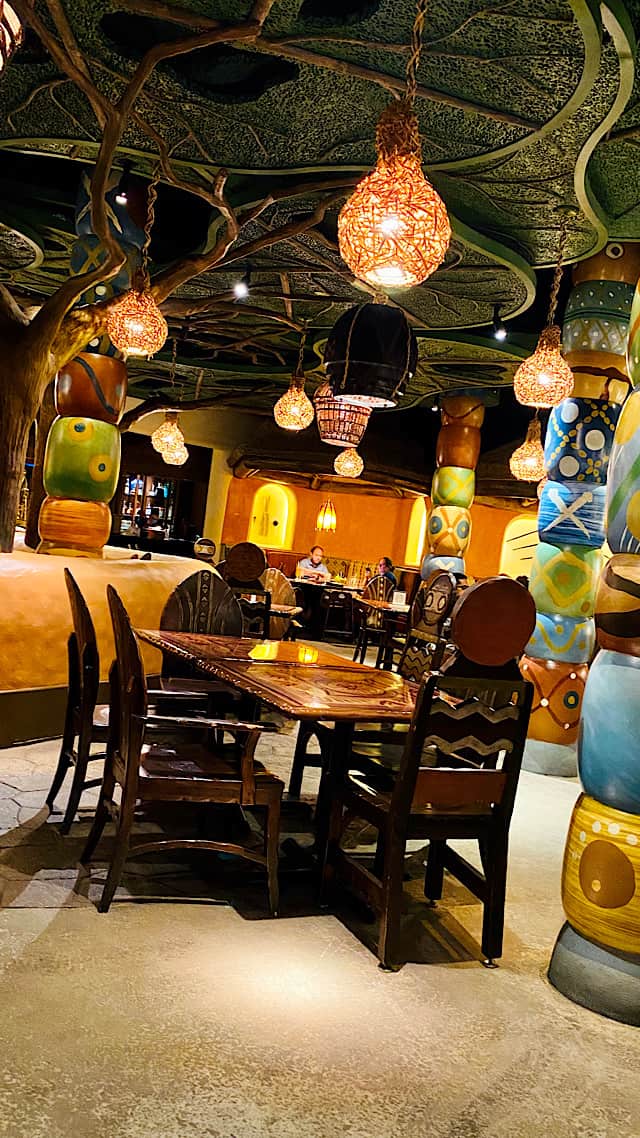 Susan wrote a spectacular review of Sanaa, which you can read here! Sanaa is famous for their "bread service" which features various Indian-style dips and breads.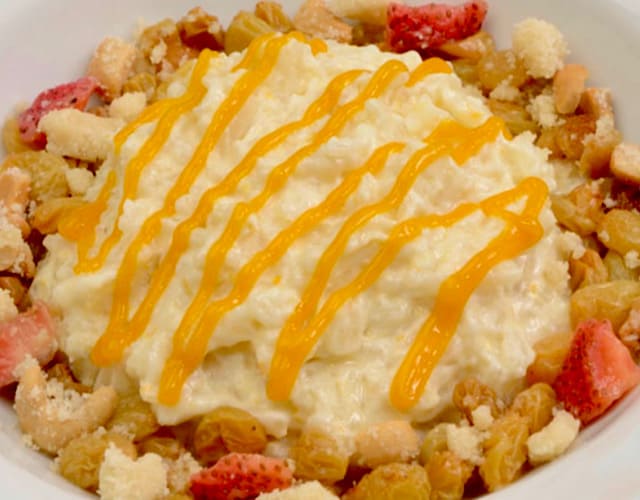 Most of the entrees here have a little spicy kick to them, so this restaurant is not a favorite for less adventurous eaters. The kids menu, however, does have some standard fare on it.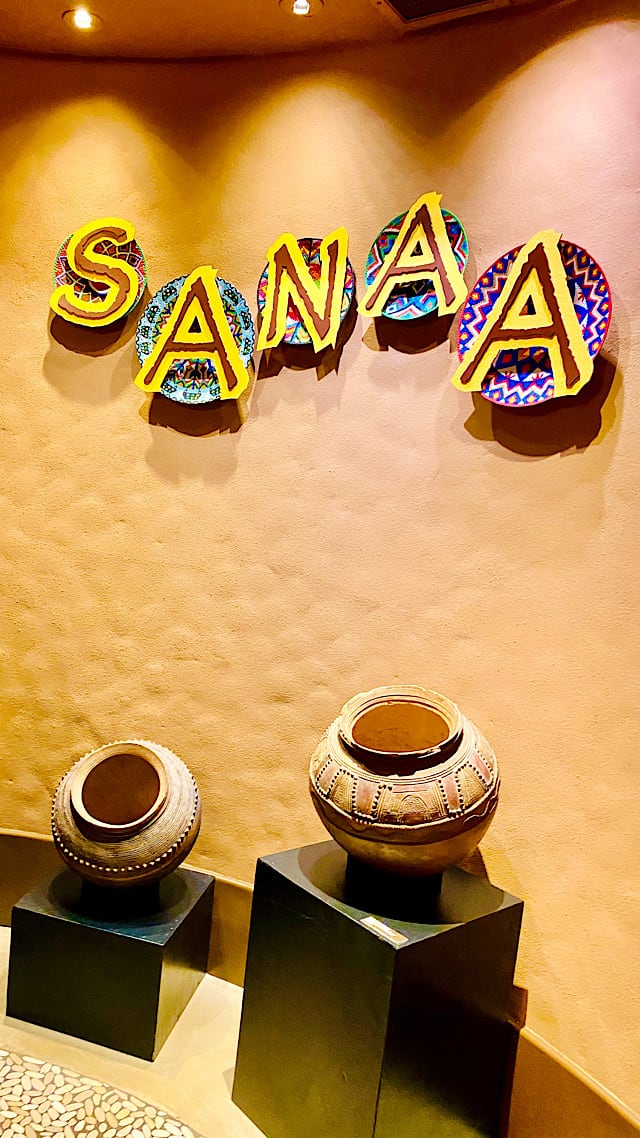 Sanaa was one of the first table service restaurants at Disney World to offer takeout!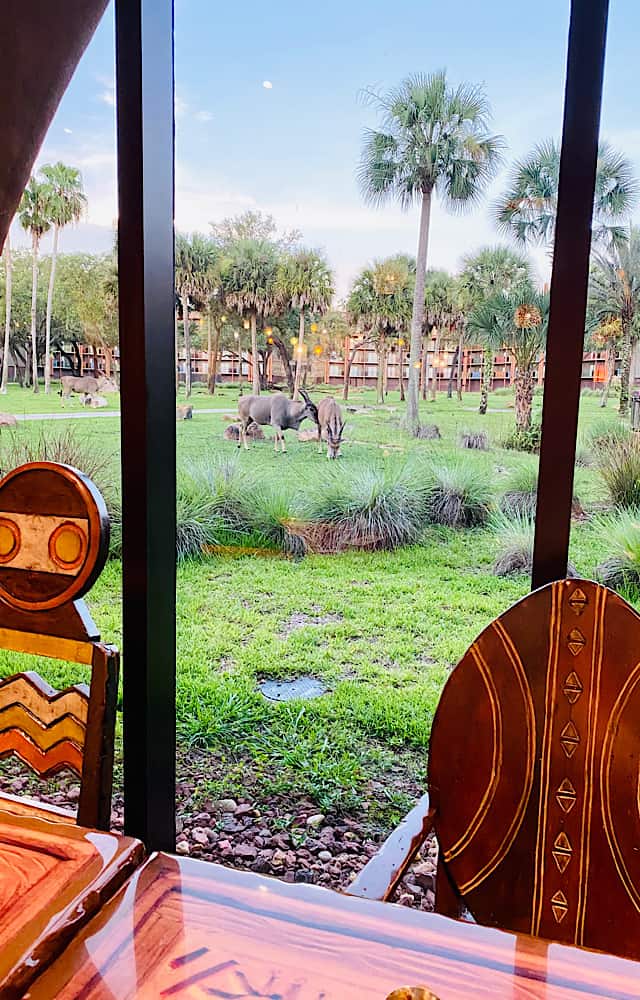 Learn all about staying at the Animal Kingdom Lodge from this extensive review by Maggie.
Harambe Market
Harambe Market in the Africa section of Disney's Animal Kingdom sells a variety of foods at a makeshift colonial-era train depot.
There are several windows at the market and all have different offerings of African inspired dishes.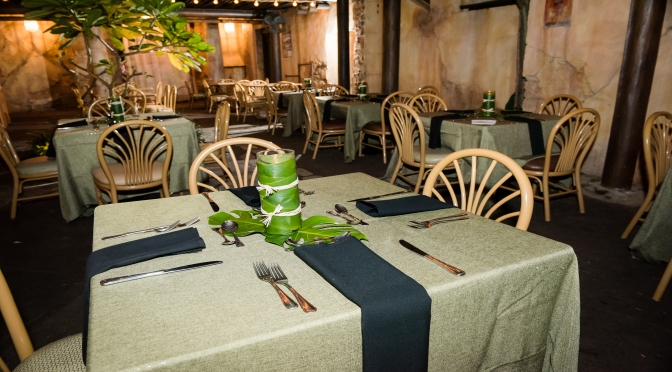 I have a soft spot for the nearby seating location, the Tamu Tamu Courtyard, which is where my husband and I celebrated our 10 year anniversary with our families! You can read about the private, catered event here.
Personally, I only tried the food at Harambe Market once before reverting back to my favorite Animal Kingdom Dining location, Yak and Yeti.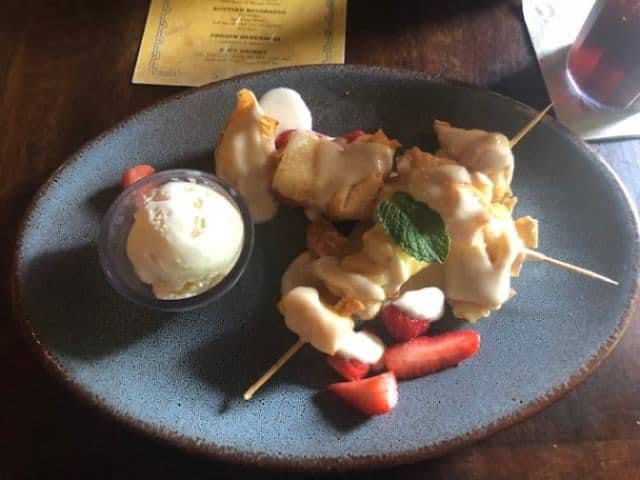 We will discuss my eternal devotion to Yak and Yeti further during our next visit to Animal Kingdom when it takes on Restaurantosaurus.
Time to Vote
So, which will it be, crew? Do you prefer to take a quick bus to Disney's Animal Kingdom Lodge and feast on some Indian bread service?
Or do you like to stay in the park and just grab a quick bite in a beautiful locale?
Don't forget you can vote multiple times – for instance, if each of your family members would like to vote! AND if you want to play along at home March Madness style, just print out the bracket yourself and choose your own winners!
Which restaurant do you think will win the Animal Kingdom bracket? Let us know in the comments on Facebook and in our Facebook group!
-Rebecca W Davis