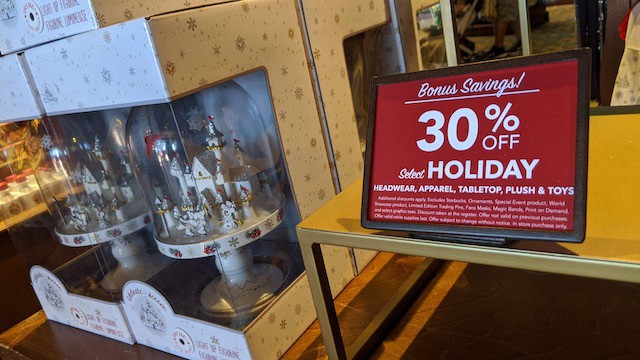 Have some shopping you need to get done? Check out this great sale on Disney holiday merchandise. What's on your list?
Disney Holiday Merchandise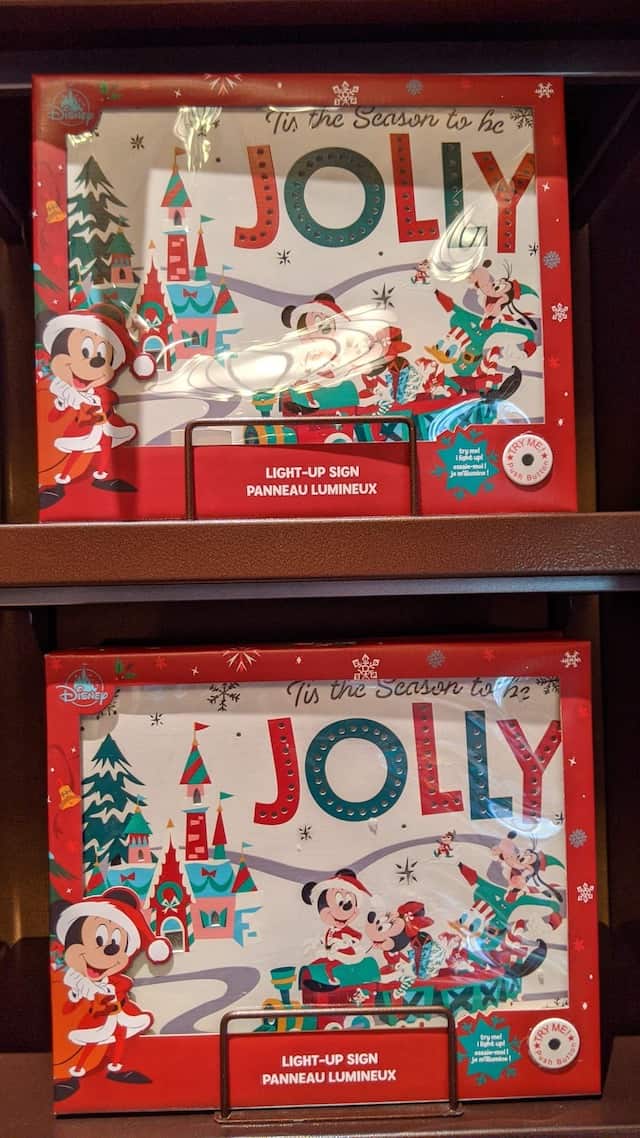 Tis the season for spending money, am I right? I feel like the UPS and Fedex drivers know my address by heart now. It all started after I returned home from a recent trip to Disney and had many Christmas items shipped home from the parks. Did you know you can do that? Many stores in the Disney Parks and Resorts will ship your items home for you – sparing you from having to figure out how to get it all home! See all the details HERE.
I really couldn't help myself. From the light-up Mickey crocs (which I've worn every day, thank you very much) to the beautiful Christmas ornaments, I ended up sending a lot home. Disney has really outdone themselves this year with the Christmas merchandise. We have covered it pretty extensively HERE, HERE, and HERE. Oh, and HERE as well!
Most of the merchandise can be purchased online. However, some are exclusive to the parks!
Merchandise now on sale!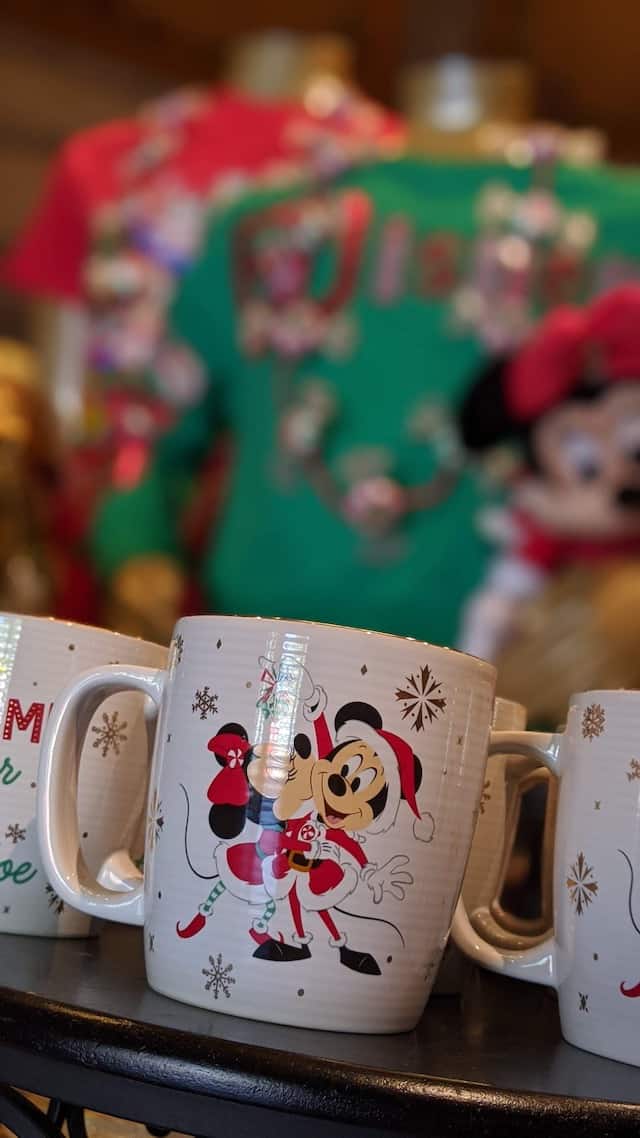 If you're visiting Disney World this year, you have the unique opportunity to grab a lot of the holiday products on sale!
Currently, there are signs throughout the stores around property letting Guests know select holiday items are 30% off! Let's take a look at what Kenny the Pirate spotted earlier today during his visit to EPCOT.
Wait, before we get started. Have you seen Kenny's stories on Instagram and Facebook? He's been sharing his day with us – from the 100 minute wait for Frozen Ever After to the Jammitor's live performance! I am not jealous at all.
Ok, where was I? Back to the Christmas sale!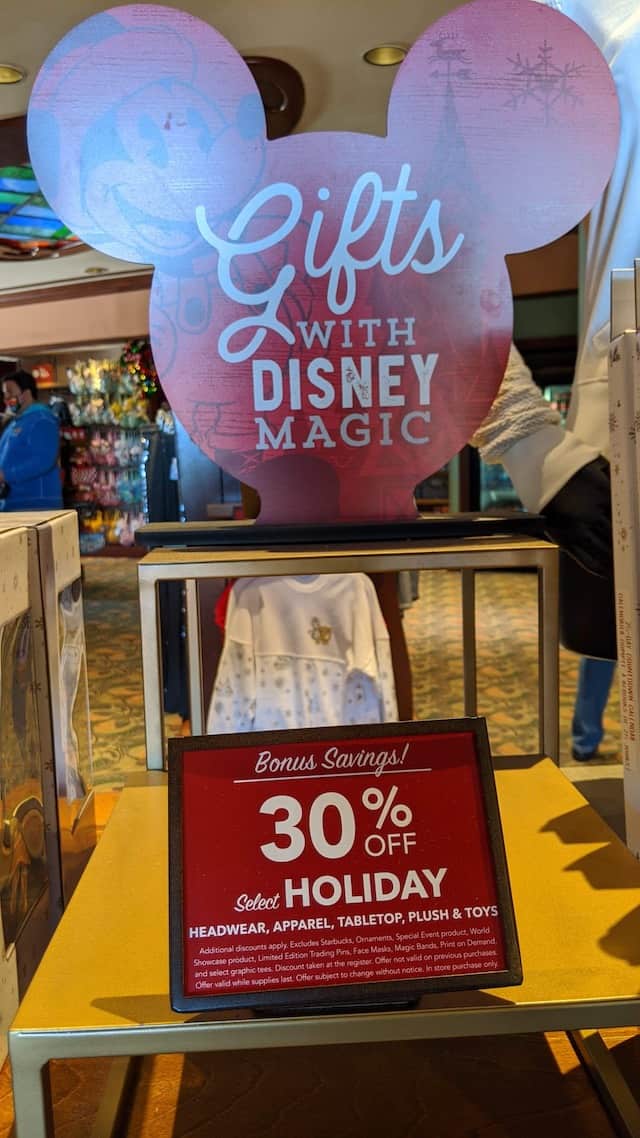 The signs read: "Bonus Savings! 30% off select holiday headwear, apparel, tabletop, plush & toys. Additional discounts apply. Excludes Starbucks, Ornaments, Special Event product, World Showcase product, Limited Edition Trading Pins, Face Masks, Magic Bands, Print on Demand, and select graphic tees. Discount taken at the register. Offer not valid on previous purchases. Offer valid while supplies last. Offer subject to change without notice. In store purchase only."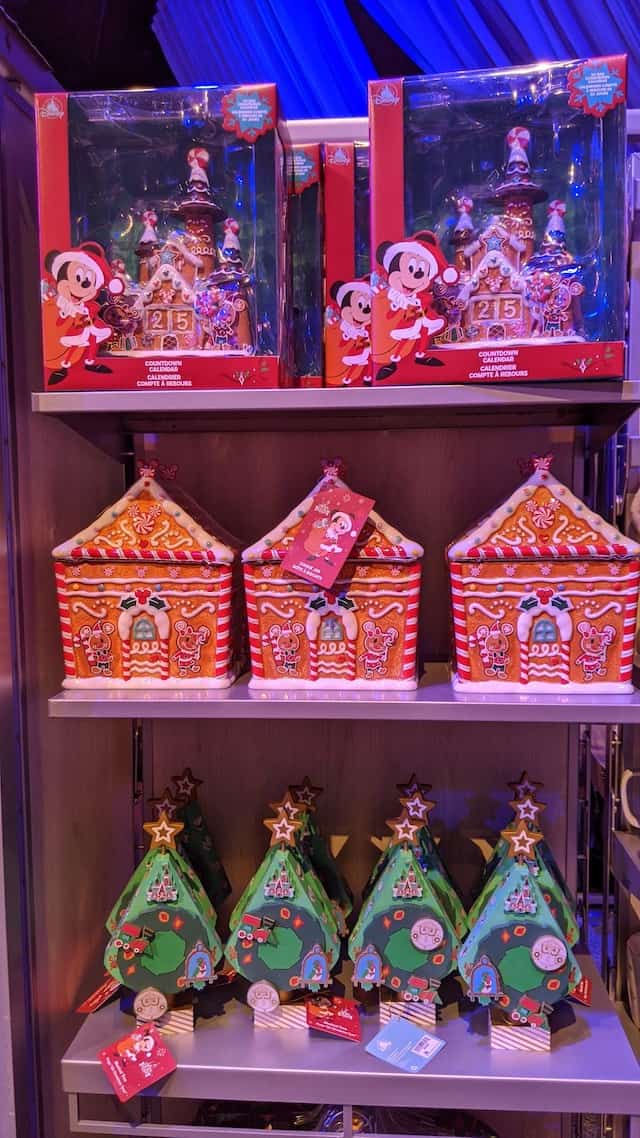 You can grab this Christmas countdown, ceramic gingerbread house, or musical Christmas tree for 30% off! The countdown calendar is now $35 ($50 previously) , and the musical wood block Christmas tree is around $28 now instead of the original price of $40.
You can grab the salt and pepper shakers, gingerbread man hats, light up signs, nutcrackers, musical train figurines, plates, and so much more at a great price. Various sweatshirts, jackets, and shirts are part of the sale, too!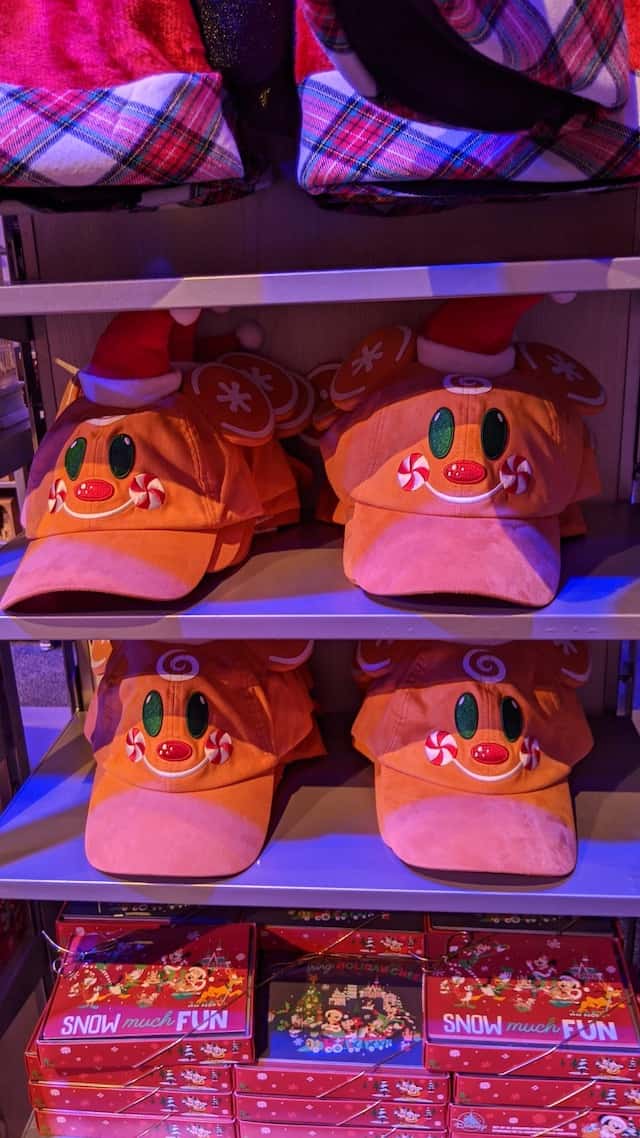 You can also grab magnets, phone cases, light up figurines, and beanies. If you have additional discounts, like the 20% Annual Passholder discount, you can grab some amazing deals! The countdown calendar would be $28 (originally $50), and the musical wood block Christmas tree would be $22.40 (originally $40)!
If you are a Passholder, be sure to check out the pop-up shops at Magic Kingdom! Those items may be on sale as well.
Will we see online sales?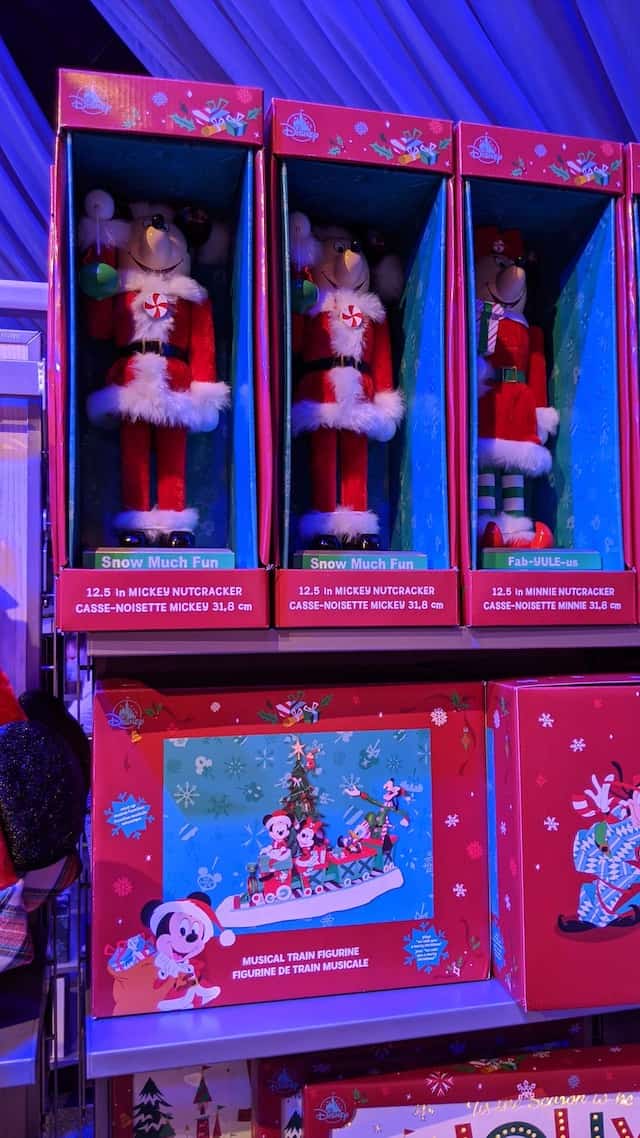 I am seeing some of the products in the parks on sale on shopDisney! I spotted spirit jerseys for as low as $35, and the musical wood block Christmas tree is on sale. However, it is sold out.
The only disadvantage with the online sales is you can't stack the Annual Passholder discount on top of it unless they offer that again. I really enjoyed scooping up a lot of goodies during that promotion! We will keep you updated if we see that deal again.
Are you heading to the parks soon to grab some merchandise, or will you be trying to purchase online? Let us know on Facebook! We would love to see your goodies.