LATEST VIDEOS
Subscribe to my Youtube!
LIVE - Just Mousing Around
Just Mousing Around - LIVE
LIVE - Just Mousing Around
Christmas around Epcot's World Showcase will look different this year as there will be no Storytellers. Follow along on my adventures as I share with you how each country in Epcot's World Showcase celebrates Christmas while looking back at the storytellers of years past. Today we focus on the Germany Pavilion!
Christmas Traditions at Epcot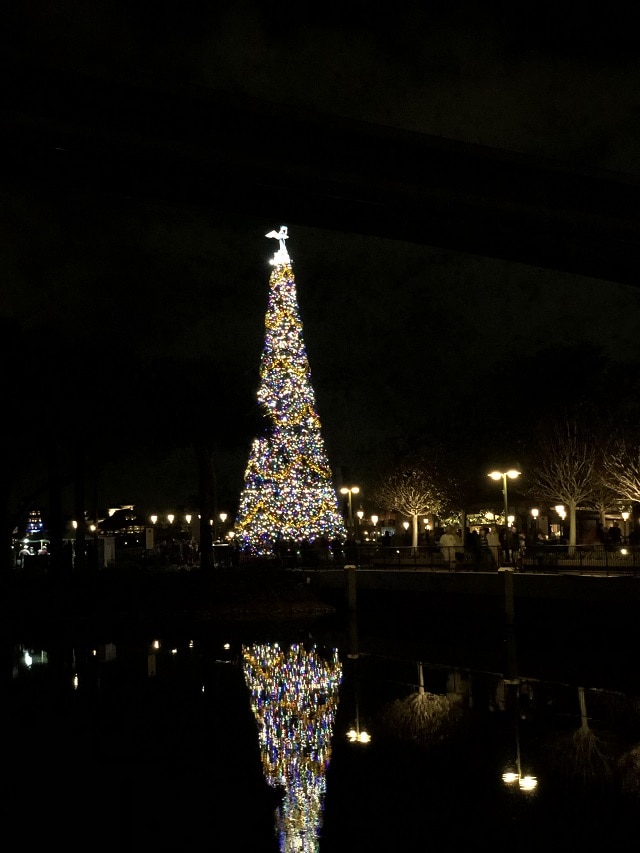 One of my favorite traditions while visiting Epcot around the holidays is for me and my youngest daughter to visit each and every Storyteller's event during our trip to Epcot.
As a Sociologist, who teaches and studies culture, it makes my heart so happy to be able to partake in learning and participating in the vast array of Christmas traditions that countries practice around the world.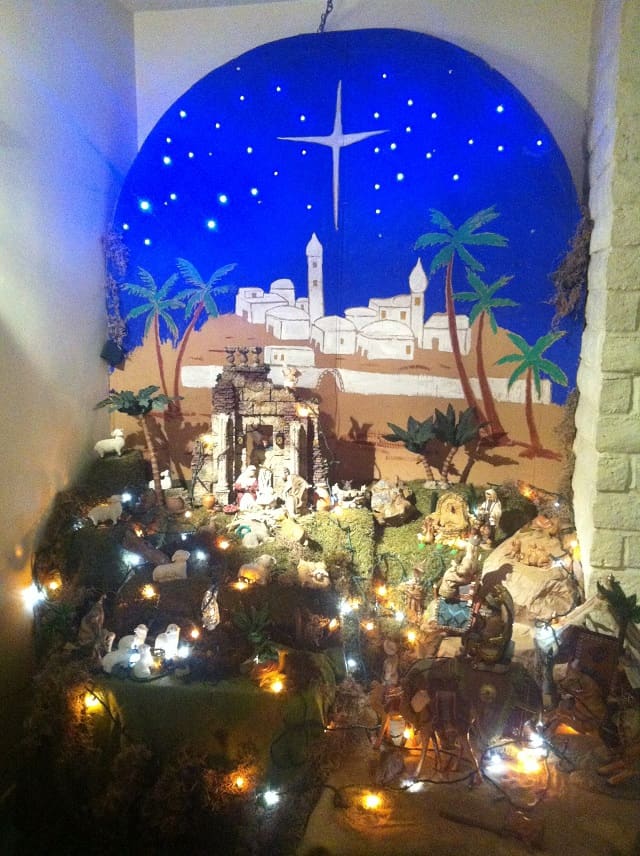 So far in our 12 part series, we have already visited the holiday customs and traditions from Canada, the United Kingdom, France, Morocco, Japan and Italy.
Today, we continue our adventures to another beautiful country full of holiday traditions and customs: Germany!
Celebrating Christmas in Germany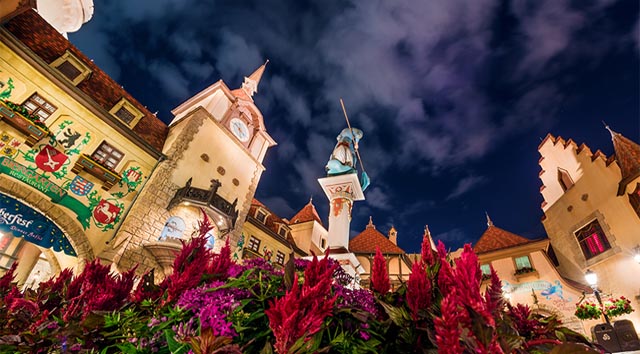 Christmas celebrations begin in Germany on the 24th of December. This is when Christmas gifts are exchanged.
Christmas Day is when families gather together for celebrations and religious Christians will also visit Christmas Mass during this day.
Many families in Germany display a traditional wooden Christmas pyramid in their living room. This pyramid is a little carousel that includes angels and a nativity scene. It is multi-level and spins!
The carousel spins with the help of lit candles that, through the heat of their flames, set the mechanism in motion.
The tradition originated in the area of the German ore mountains ('Erzgebirge') in eastern Germany. It dates back to the middle ages and is said to be much older tradition than the use of decorated Christmas trees.
The festive Christmas tree in the living room is adorned and brought into the house usually only on the morning of Christmas Eve.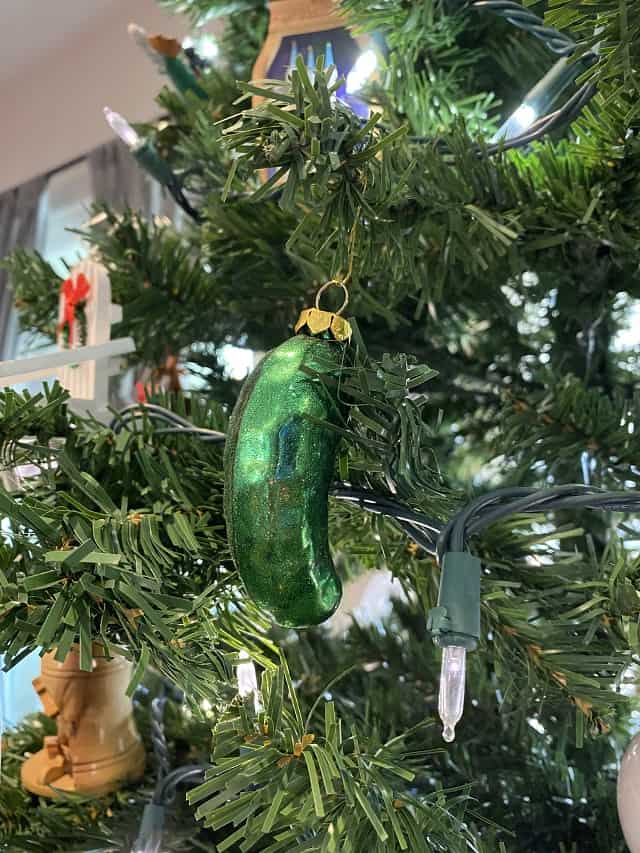 How about the tradition of the Christmas Pickle? Many believe that it originates from Germany, however, that is not necessarily the case!
In 2016, market research firm YouGov conducted a survey among German nationals and found that only 8% knew about the Christmas pickle tradition, and only 2% said they actually practice it.
Believe it or not, but the tradition of the Christmas pickle is mostly practiced in the United States!
Gift Givers
Santa Claus or Father Christmas (der Weihnachtsmann) brings Christmas presents on December 24th. However, in different parts of Germany, it may be the Christkind that bring the presents!
"Das Christkind" translates to "The Christ Child" in English.
The Christkind is often described as a young girl with "Christ like" qualities. In Nürnberg, a young girl is chosen every year to participate in a parade as the Christkind.
She wears a long white and gold dress and has long blond curly hair and wears a gold crown and sometimes angel wings. This is similar to St Lucia in Sweden and, as we learned in our last adventure, in Italy.
The tradition of waiting for 'der Nikolaus' (St. Nicholas) to bring children small gifts, such as sweets and chocolate takes place on the 6th December (St Nicholas's Day).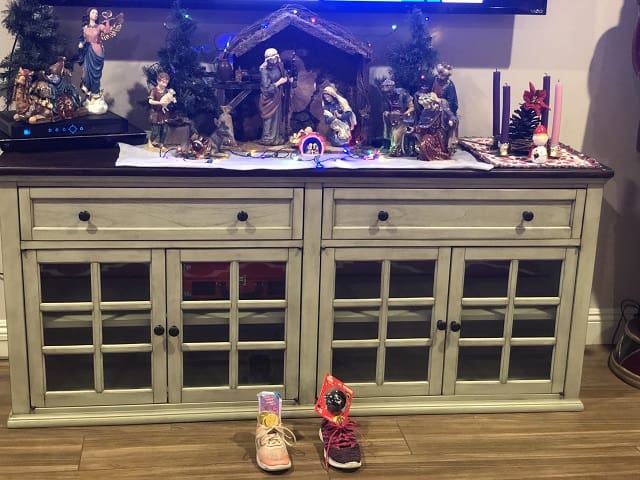 Our family practices this very tradition on a yearly basis. My children place their shoes by our nativity on the eve of the 6th and when they wake up in the morning, they find that St. Nicholas has left them a small gift.
In Germany, children do the same by placing their shoes by the door. However, St. Nicholas might also knock on the door and the children will have to sing a song, play a song on an instrument, or tell him a story before he gives them their presents.
In some regions of Germany, "Knecht Ruprecht" or "Krampus" accompanies Nikolaus (St. Nicholas) on the 6th of December.
He is represented by a big horned monster clothed in rags and who carries chains. He is meant to punish the children who have been bad! He is also known to scare little children.
Lastly, in north west Germany Santa is joined by Belsnickel a man dressed all in fur. As you can see, both Santa and Saint Nicholas do not travel just with their reindeer!
Traditional Foods
On Christmas Eve, often little amounts of food are eaten during the day since this is a fast day.
The festive Christmas celebrations begin when many families attend a festive children's Mass at their local church. After mass, families celebrate at home, lighting the candles or lights on their Christmas tree for the first time.
The traditional Christmas meal is comprised of duck, goose, rabbit or a roast. The main dish is accompanied by German delicacies such as apple and sausage stuffing, red cabbage and potato dumplings.
The most famous Christmas dessert in Germany is Stollen. It is often sold in Christmas markets and stalls and supermarket during the month of December.
Stollen is shaped with tapered ends and a ridge down the center, symbolizing the Baby Jesus in swaddling clothes.
It is a traditional German Christmas cake with raisins made of fruited yeast bread.
Once again you can purchase a mini stollen for you to try at home thanks to Trader Joes!
The Advent Calendar
It is said that the Advent calendar originated in Germany in 1851.
Families made a chalk line for every day in December until Christmas Eve.
The Advent Calendar counts down the four weeks leading up to Christmas Eve.
Each day during the Advent season, a new door on the Advent calendar is opened and a little gift such as a small chocolate is revealed.
Advent calendars have become quite popular in the United States within the last couple of years. In fact, there are a multitude of kinds of Advent Calendars for children young and old!
For this year's Advent calendar my oldest child selected a calendar that consists of an assortment of English tea.
I, on the other hand, am indulging with a wine Advent Calendar thanks to Costco.
Epcot Storyteller-Helga and the Nutcracker
Many Christmas traditions that are practiced around the world originate from Germany.
At the World Showcase in Germany, we learn the different traditions from Helga, the Storyteller, such as the tale of the first Christmas tree (Tannenbaum) in Germany.
On Heilgabend (Christmas Eve), parents secretly decorate the tannenbaum with candies, nuts, glass baubles, and twinkling lights.
A bell is rung, the Tannenbaum is presented, and the children race to open presents and snatch the goodies from the tree.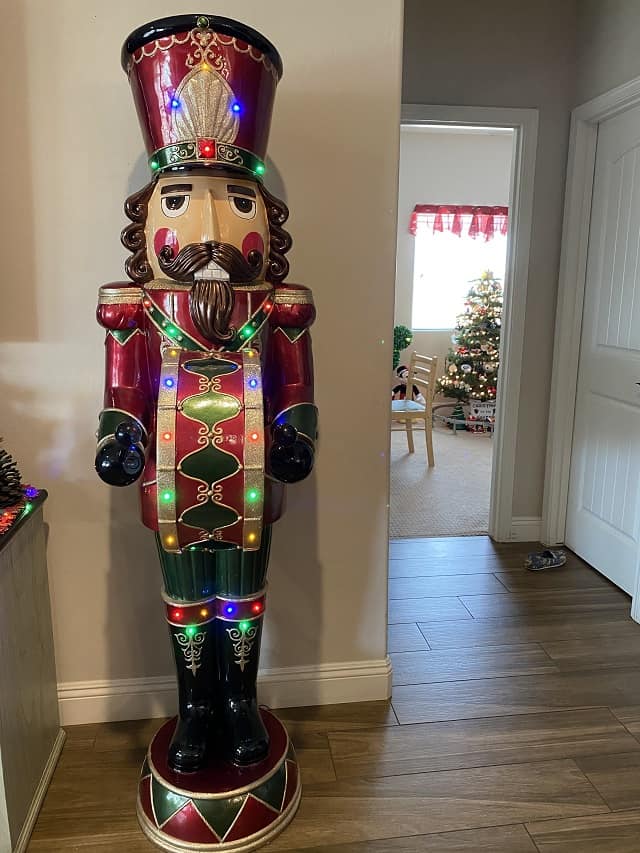 Helga then proceeds to share the story of the well known nutcracker that was made to crack nuts!
I personally thought that the nutcracker originated from Russia!
Our Storyteller Adventure Continues
For our next adventure series, we will be visiting customs and traditions of Hanukkah and Kwanzaa We will continue to learn the various traditions and customs that are practiced during the holidays throughout Epcot's World Showcase.
I hope you join me on our next adventure! '"Frohe Weihnachten!" (Merry Christmas!)
Did you learn any new traditions that are practiced in Germany during the holiday season? Do you remember watching Helga and the Nutcracker? Let us know in the comments on Facebook and in our Facebook group.
Are you planning a vacation? Reach out to our trusted travel agency sponsor Authorized Disney Vacation Planner
Mouse Class Travel
!