Christmas around Epcot's World Showcase will look different this year as there will be no Storytellers. Follow along on my adventures as I share with you how each country in Epcot's World Showcase celebrates Christmas while looking back at the storytellers of years past. Today we focus on the France Pavilion!
Christmas Traditions at Epcot
One of my favorite traditions while visiting Epcot around the holidays is for me and my youngest daughter to visit each and every Storyteller's event during our trip to Epcot.
As a Sociologist, who teaches and studies culture, it makes my heart so happy to be able to partake in learning and participating in the vast array of Christmas traditions that countries practice around the world.
Thus far in our 12 part series, we have already visited the holiday customs and traditions at both Canada and the United Kingdom.
Today we continue our adventures to one of my favorite countries to visit: France!
Celebrating Christmas in France
Christmas Day is celebrated on the 25th of December in all of France.
Decorating during the holidays is very important in France both in the homes and at businesses throughout the country.
Many people travel near and far to see the Eiffel Tower sparkling at night with its beautiful illuminated glow.
The prestigious avenue des Champs-Elysées is decorated in majestic Christmas lights with store front windows decorated for the season.
One of the biggest Christmas markets in Europe can be found in Strasbourg, which is located in North Eastern France.
In the Alsatian language it's called the "Christkindelsmarik".
Traditions and Practices
One can find different traditions and practices throughout the country of France.
For example, it is tradition in Provence to serve 13 different desserts on Christmas Eve!
It symbolizes the Last Supper which included Jesus and the 12 Apostles.
In the Savoie Alp region, it is customary to eat a cheese based dish such as fondue or raclette.
In 1962, a law passed in France that stipulates that any letter written to Santa must be responded to in the form of a postcard.
The idea was that when a child writes a letter, they would receive a response!
The 6th of December is yet another feast holiday where children place their shoes out in front of the fireplace on the night of the 5th for the feast of St. Nicholas.
This custom is practiced in the north and east of France in cities such as Lorraine, Calais and Nancy.
Advent Season
Traditionally, Christian families in France celebrate the Advent season as do other countries around the world.
This is the time of waiting and preparation for the celebration of the Nativity of Christ at Christmas.
This year the Advent season begins on November 29, 2020 and ends on December 24, 2020.
Advent Calendars are very popular among children. It is a special calendar used to count the days of Advent in anticipation of Christmas.
For example, each day can hold a small toy or piece of candy.
Advent wreaths are also traditionally practiced during the Advent season.
They include four candles. Three purple and one pink candle.
Each candle represents one week during the Advent season leading up to the birth of Jesus Christ on Christmas Day.
One purple candle is lit on the first Sunday of Advent. Two purple candles are lit on the second Sunday and two purple candles and one pink candle are lit on the third Sunday.
All four candles on the fourth and on the final Sunday.
The Epiphany
Much of France celebrates the Epiphany on the 6th of January.
It is also known as King's Day or Three Kings Day as practiced in different countries around the world.
Traditionally, families purchase a 'Galette des Rois' (King Cake) which is a special flat almond cake tart.
Inside, a small porcelain object called a 'fève' (a bean) is hidden.
The person who finds the 'fève' in their portion is then proclaimed the king or queen for the day while wearing a pretend crown.
Traditional Christmas Food
The traditional Christmas meal in France is called "le réveillon de Noël."
It first began as a small meal that is enjoyed before attending Midnight Mass on the 24th of December.
Present day le' Réveillon', is eaten on Christmas Eve/early Christmas morning after people have returned from the midnight Church Service.
Dishes may include roast turkey with chestnuts or roast goose, oysters, foie gras, lobster, garlic soup, truffles, venison and cheeses.
For dessert, a chocolate sponge cake log called a bûche de Noël is normally eaten.
France Pavilion– Père Noël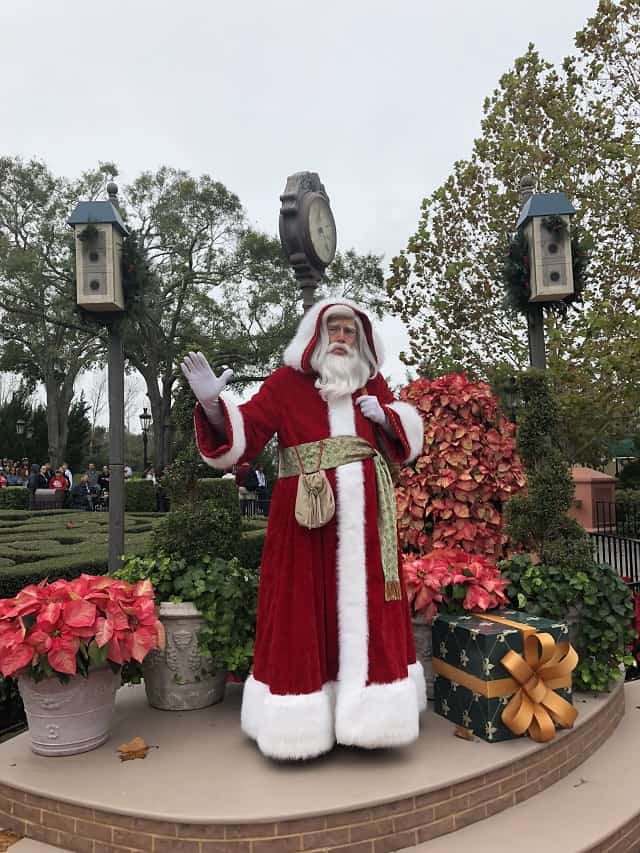 You always know when Père Noël has arrived to the France Pavilion. You can't over hear his singing as he makes his way to his storytelling stage.
He begins with the story of a little girl named Babette who lives with her Uncle Louis and her younger brother Francois.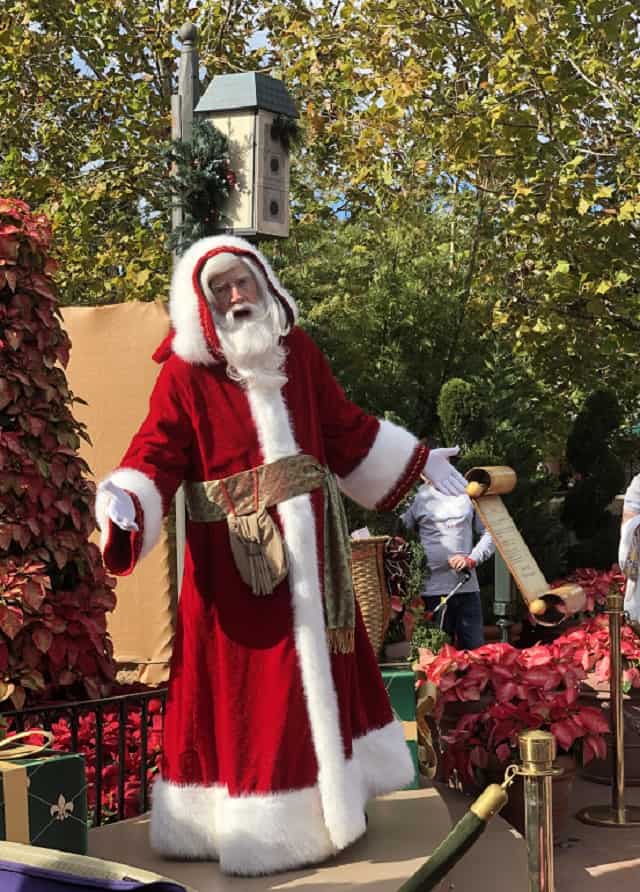 Francois does not believe in Père Noël or Christmas and Babette is appalled as she includes in her written letter notifying him of the news.
Her only wish for Christmas is to receive a santon to include in her nativity scene.
In Provence, France, it is customary to also include santon "little saints" figurines within your nativity scene.
The santons are made of clay and represent people from your daily village life such as the baker, the priest, etc…
The traditional nativity scene traditionally consists of Mary, Joseph, Baby Jesus in the manger, the three wise men, a shepherd and animals that live in the stable.
We will learn the origins of the nativity scene when we visit a country that is just down the road in the World Showcase.
Instead of hanging stockings on the fireplace, children in France place their shoes by the fireplace or by the nativity scene.
Père Noël's majestic storytelling continues and concludes with yet another letter that young Babette writes him.
He concludes his storytelling:
"It's a small taste of a French Christmas, seen through the eyes of a delightful child, a sneaky one, but a delightful one, none the less."
Our Storyteller Adventure Continues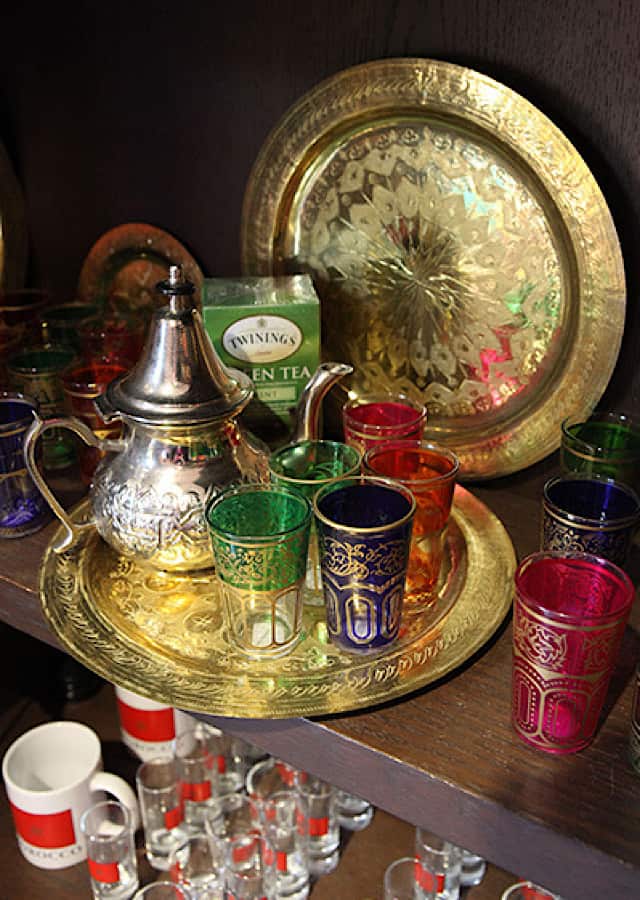 For our next adventure series, we will be visiting Morocco.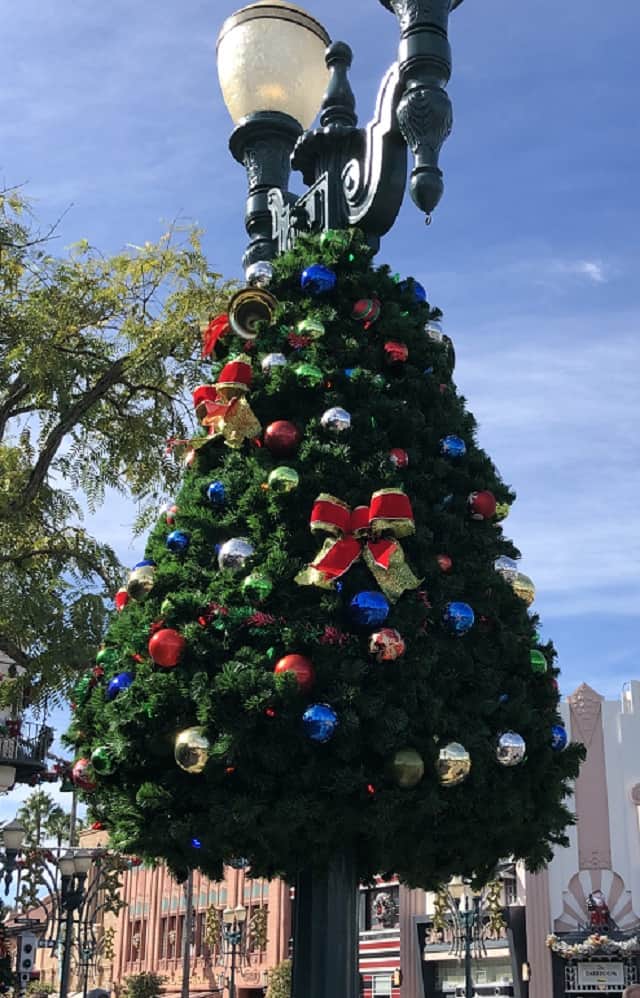 My hope is that through the adventure series, the spirit of the Storytellers and their beautiful holiday traditions will be enjoyed from the comfort of your own home.
I hope you join me on our next adventure! Joyeux Noël!
Did you learn any new traditions that are practiced in France during the holidays? Do you remember watching Père Noël and hearing little Babette's story? Let us know in the comments on Facebook and in our Facebook group.