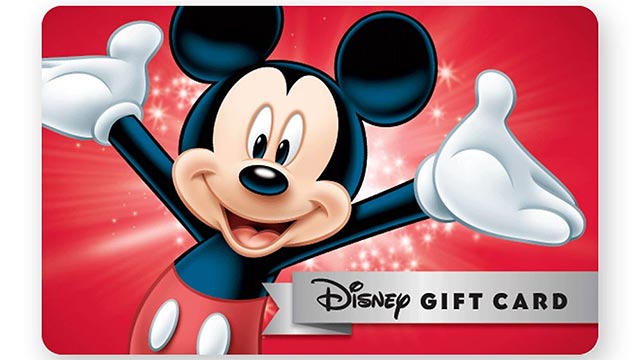 Getting ready for a Disney trip? Not sure what to get that Disney lover in your life? You can now save on Disney gift cards. Find out all the details below!
Looking for Savings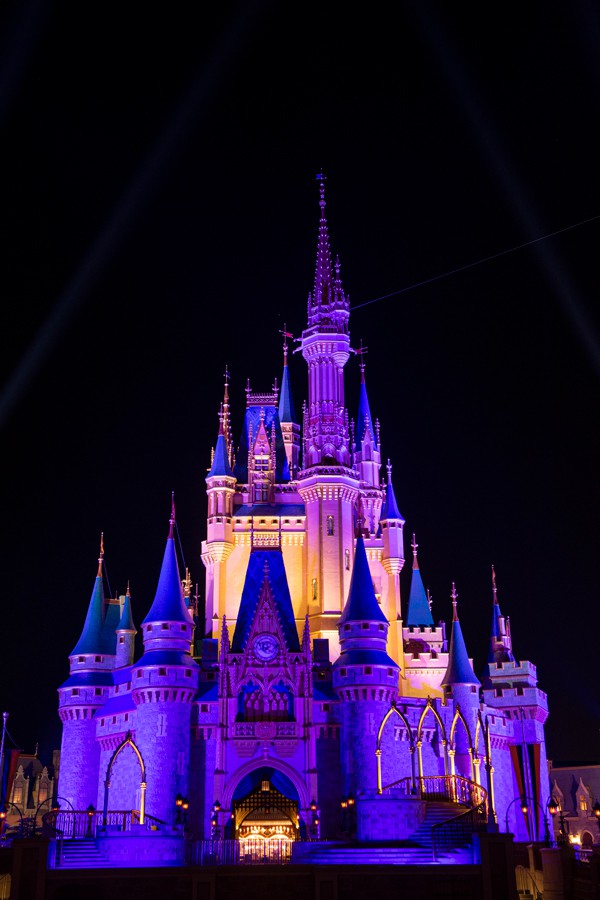 It is that time of year to start searching for great deals, and saving for a Disney Vacation is no different. For a limited time this holiday season you can purchase Disney Gift Cards at a discount.
Most people know that Disney Gift Cards can be bought at a discounted price throughout the year, but this is the best value of the year.
Using Disney gift cards is a great way to help budget for your trip. They can be used on your hotel stay, food, and souvenirs. My family budgets on what the dining plan would cost us. We then use the gift cards towards food and some souvenirs.
Make it fun for the kids! Use the gift card to give them an allotted amount of spending money.
If you use Disneygiftcard.com be sure to read HERE about some new changes coming to their site.
Savings Throughout the Year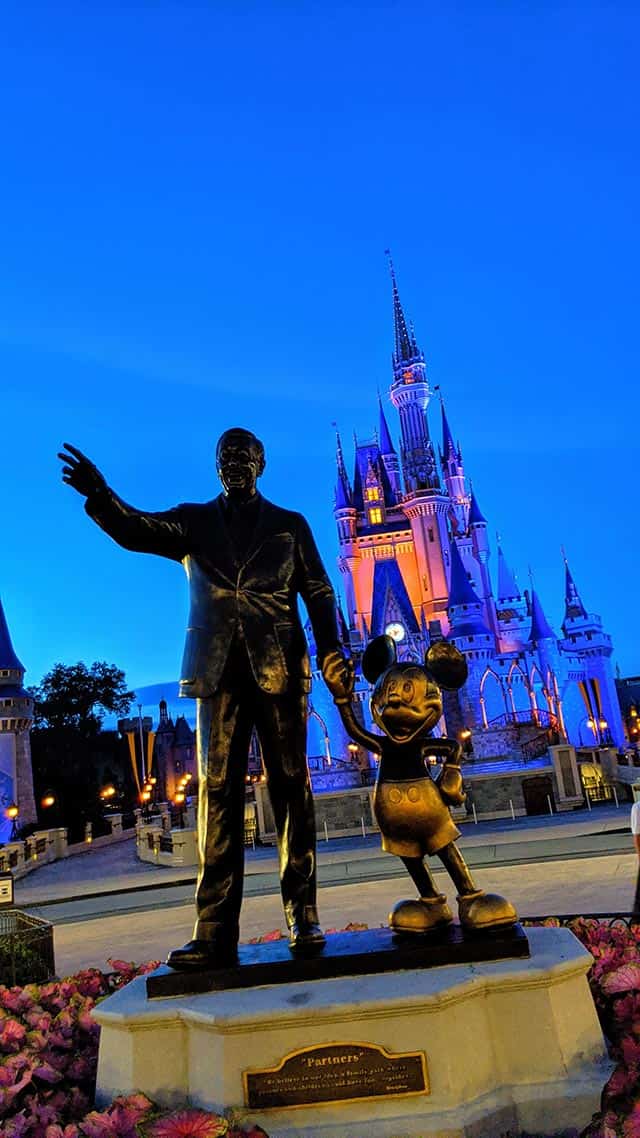 You can save 5% on Disney Gift Cards at Target everyday when you use your RedCard. Picking up Disney Gift Cards throughout the year can help with saving money towards your Disney trip.
Another way to get more bang for your buck is to use your Southwest credit card and rack up those points to help with flight costs. You could be cruising to companion pass in no time. What's companion pass and how can you earn it? Check it out HERE.
Where to Find Extra Savings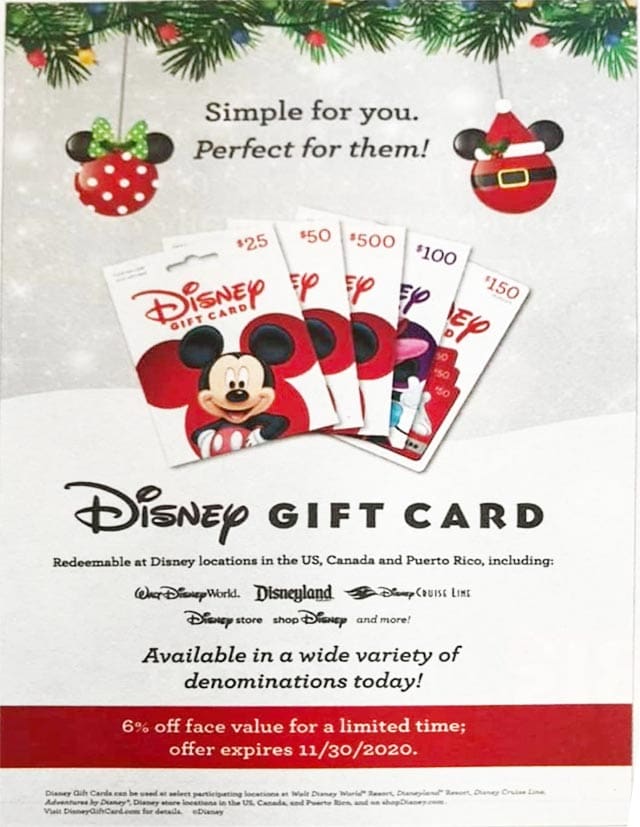 For a limited time you can get Disney gift cards at an even better price! You can now find Disney gift cards at BJ's for 6% off face value!
sale prices are good from November 20, 2020 to November 30, 2020 while supplies last. You can get them in store or online.
To purchase from BJ's you will need to be a member. Aren't a member, join HERE.
Membership does cost a yearly fee. This is something you will have to determine is worth the cost for your family.
Will you be stocking up on Disney gift cards? Let us know on the Kenny the Pirate Facebook page. Don't forget to join the KtP crew page too!
-Heather Alosa