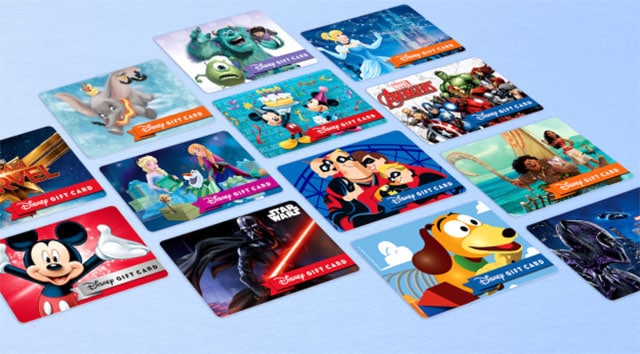 Do you have money sitting on the Disneygiftcards.com site? If so these changes might affect you.
Disney Gift Cards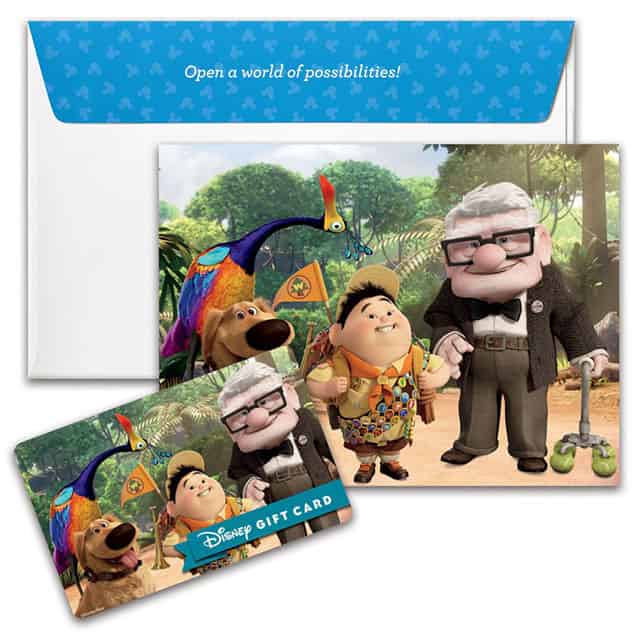 If you are anything like me, you love using Disney gift cards to pay for all things Disney. Disneygiftcard.com currently offers gift card users a convenient way to combine all those cards into one with a value of up to $1000.
You can have up to 5 cards stored in your account at once. And you can transfer the total among any and all of your cards whenever you want.
However, it is not a digital wallet. This means you need to retain one or more physical gift cards or egift cards in order to spend the balance.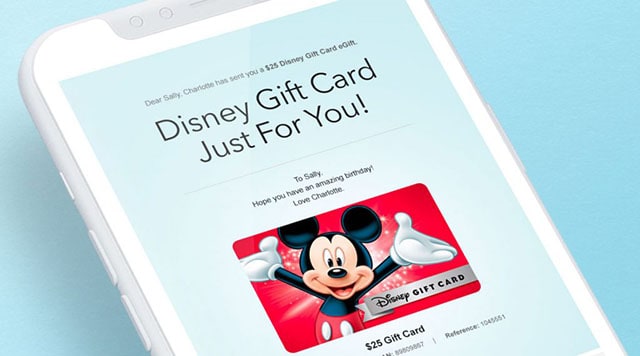 Even so, some people like to load five cards into the platform and only keep up with ONE. They then reload it from their existing card balances and do not worry about keeping up with those other cards.
This is fine as long as you eventually remember to transfer the balance to your main card. If this "load it and lose it" strategy sounds like something you do, you will need to make SURE you have everything transferred to a physical card.
Disneygiftcards.com is experiencing some major updates. These changes will make having the physical card on hand crucial for the time being.
Changes to Disneygiftcard.com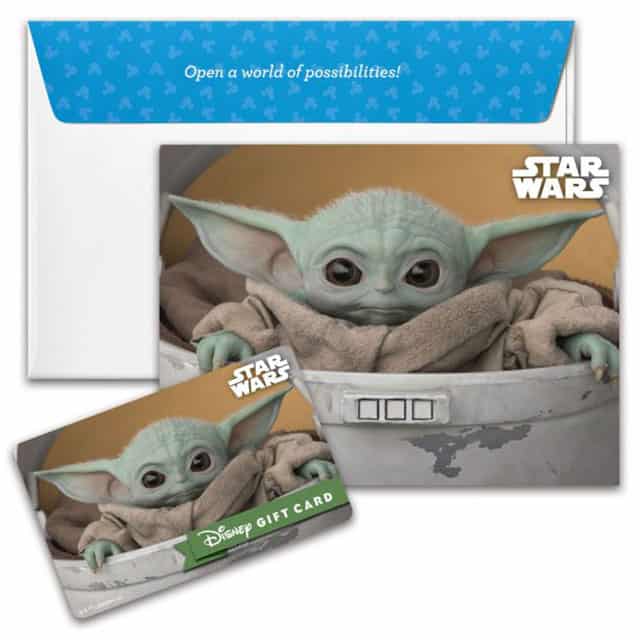 Disneygiftcard.com has recently started displaying an important message on its home page. The message is to alert users of updates that could cause them to lose track of card information and card balances if no action is taken.
If you dutifully keep up with every card and egift card you have loaded onto the site, you will probably have no problem. Continue keeping up with your cards as normal.
Again though, if you are like me and "load it and lose it," you need to make sure you transfer everything to a card you have in your physical possession. Otherwise, you could find yourself in a bit of a bind.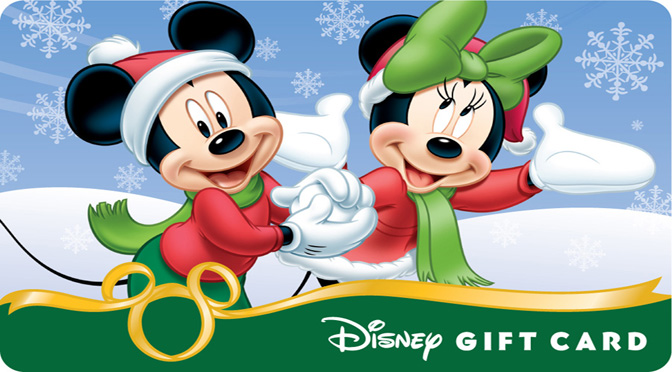 On January 20, 2021, Disneygiftcard.com will undergo big updates. All existing DisneyGiftCard.com account details (logins and gift cards added) will no longer be available after January 19, 2021.
Does this mean your gift card is expiring or that your balance will be lost? No, it does not. As long as you have the physical cards with a balance in your possession, you have nothing to worry about.
However, if you have any gift cards loaded, and you have no idea where they physical card or egift card is, you need to take action. You will need to log in and transfer your balance to a card that you have in a safe place.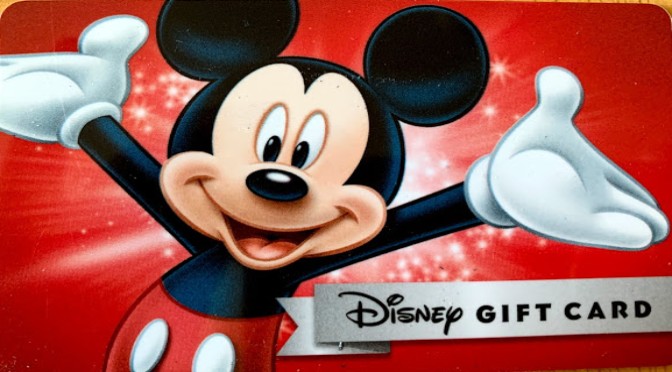 You might also want to double check to make sure that the card balance is on the card that you think it is on. It is better to be safe than sorry.
If you do not do this, then when Disney deletes all of the gift card accounts, you will no longer have access to those card numbers. This means that you will have no way to look up the cards you had loaded previously.
Disneygiftcard.com makes a helpful recommendation. Prior to the website enhancement on January 20, 2021, please be sure that you take the following steps: have access to your Disney Gift Card(s), including your full 16-digit account number and EAN to add your card(s) onto the updated website.
What if I don't Have a Physical Card?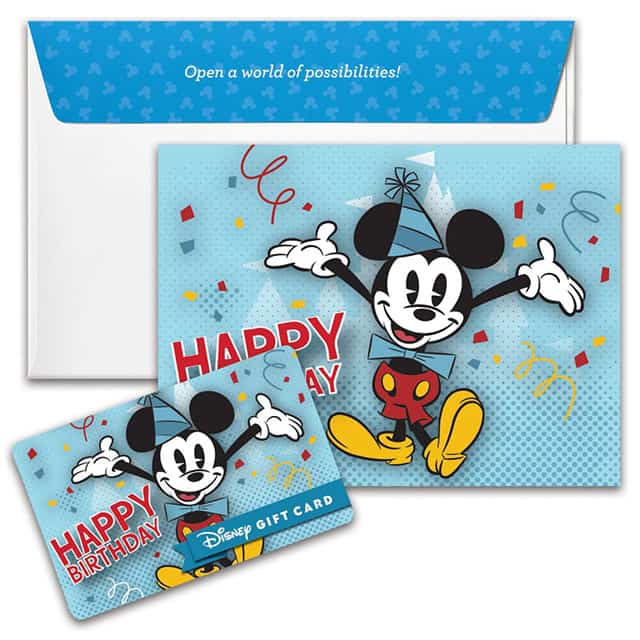 Disneygiftcard.com has steps to take if you don't have your original card OR a card to transfer your balance to. If you are no longer in possession of your physical or digital Disney Gift Card(s) that are currently on your account, you will need to transfer the balance(s) to a Disney Gift Card that you do have available.
The site also states, "Please keep in mind that the total balance allowed on a single card is $1,000. If you don't have another card to transfer to, please Contact Us and provide the original gift card(s) proof of purchase" (2020). The contact number is 1-877-650-4327.
What Happens Next?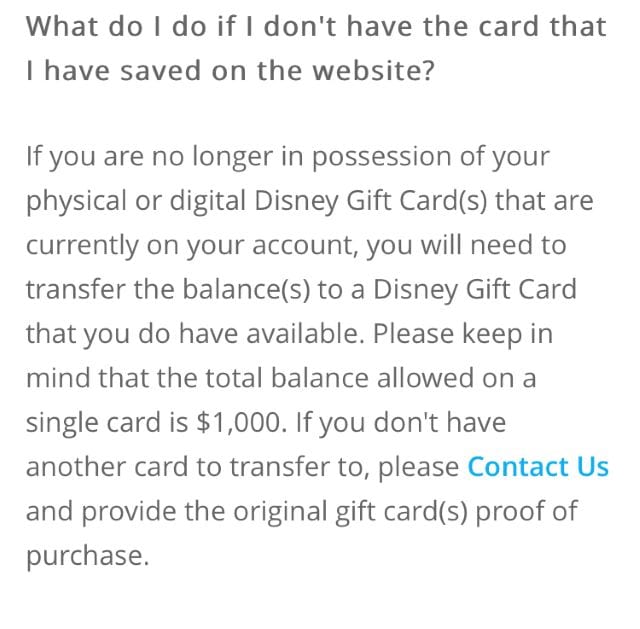 So, what is happening to the site after the old accounts all vanish. The site has an explanation.
According to Disneygiftcard.com, "Once live on January 20, 2021, the enhanced site will allow visitors to utilize their existing 'Disney account' to login; using the same login credentials across multiple Disney sites and apps including: shopDisney, My Disney Experience, WaltDisneyWorld.com and Disneyland.com" (2020).
You will still be able to combine cards digitally. The site states, starting January 20, 2021, please visit DisneyGiftCard.com to create a new account, or use your existing Disney account login, and enter your gift card(s) information into the My Cards section.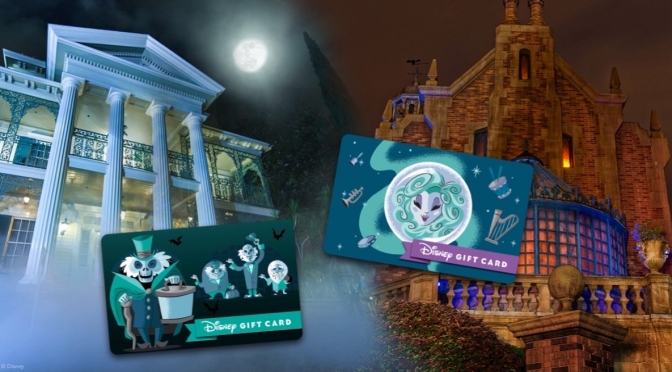 Remember, existing cards will NOT transfer to the new site. You will have to re-enter the information once the change occurs.
If you have further questions, you can check out the FAQ located right here on the disneygiftcard.com site. It has clearly explained answers.
Some users are not a fan of using the exact same login to access multiple site. Others think it is a fantastic idea.
Do you have gift cards you need to check on? Is this a change you are looking forward to? Let us know on Kenny the Pirate's Facebook Page, or join our crew and continue the discussion!