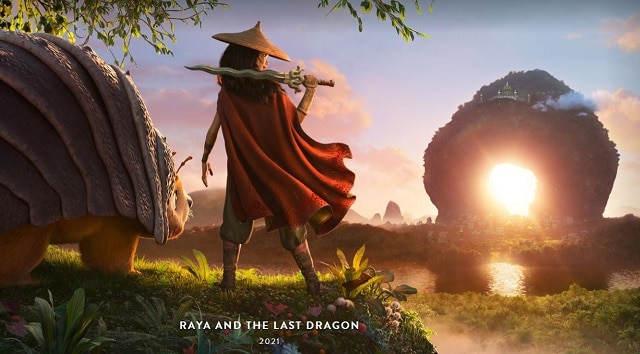 We've got the latest Trailer for Raya and the Last Dragon. Check it out here.
Raya and the Last Dragon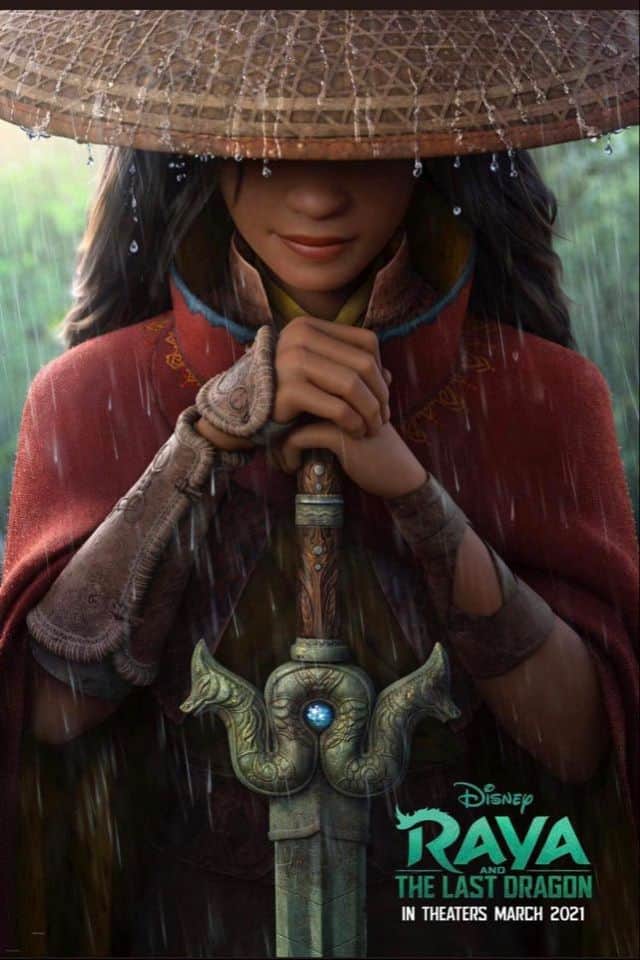 Disney fans have something NEW to look forward to. Walt Disney Animation Studios is bringing fans a new film soon!
Raya and the Last Dragon is a brand new CGI film. It has a number of computer animated predecessors including Frozen and Moana.
Walt Disney Animation Studios (@Disneyanimation) has been giving us some peeks at the film on its Instagram Account. One of them is this cool rainy Gif.
The premise of the film is that long ago an evil force stirred, threatening humanity. As a result, the world's dragons sacrificed themselves in the name of saving mankind.
Hundreds of years later, the same evil has reappeared. As a result, the film's title character Raya sets off on a quest to find the last dragon in hopes of sparing the world once more.
The Teaser Trailer
The film already sounds exciting, and now Disney Animation Studios has released a brand new teaser trailer that makes it even MORE enticing.
The Raya and the Last Dragon Teaser Trailer is Here!
You can check it out right here. Click the play button so you can see it for yourself.
The trailer makes the film appear visually stunning! I am always amazed at the new capabilities animators pour into their material.
When and Where to See It
This film is currently slated to be released in theaters. The debut is scheduled for March 12, 2021.
Of course, all this is subject to change. Disney's live action Mulan made its first appearance on Disney+, Disney's streaming service. Newcomer Soul also moved from a theatrical release to a Disney+ debut.
But, if all goes according to plan, Raya and the Last Dragon will make its first appearance in theatres. Fans will likely be able to watch it on Disney+ eventually as well.
Are you excited to watch Raya and the Last Dragon? Will you go see it in theatres, or will you wait to watch it at home? Tell us about it in the comments below or on our Facebook page. Keep the conversation going in our crew too!