It's getting to be that time of the year when everyone is making a list and checking it twice! Read on to see the top fifteen holiday toys you can buy from shopDisney.com.
Like it or not, the holidays are just around the corner. It has been quite the year, and kids young (and old) all deserve something special for the holidays.
shopDisney.com has revealed its "Top 15 Toys" for the 2020 holiday season! Take a look and see if you want to add any of these toys to your shopping list.
Top 15 Holiday Toys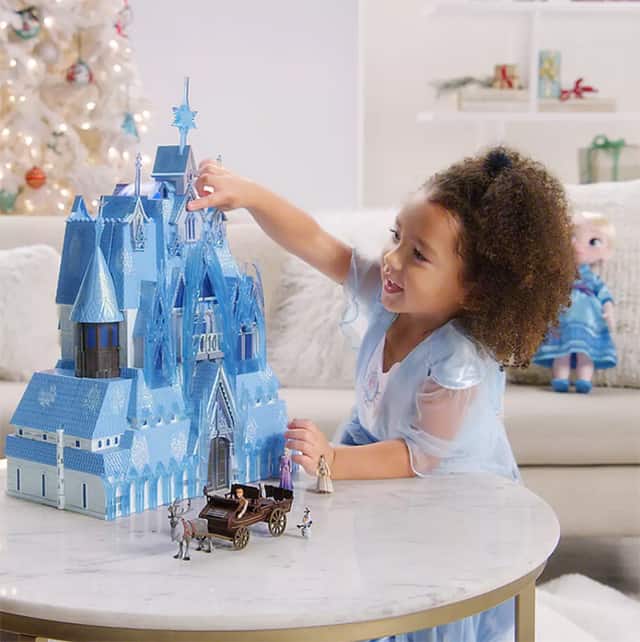 Arendelle Castle Play Set – Frozen 2 – $139.95
Frozen fans will have fun playing out their favorite scenes from Frozen and Frozen 2 with this Arendelle Castle Play Set. The castle comes with all of your favorite characters and opens up to reveal the interior of the castle walls. Did I mention that it lights up and plays music?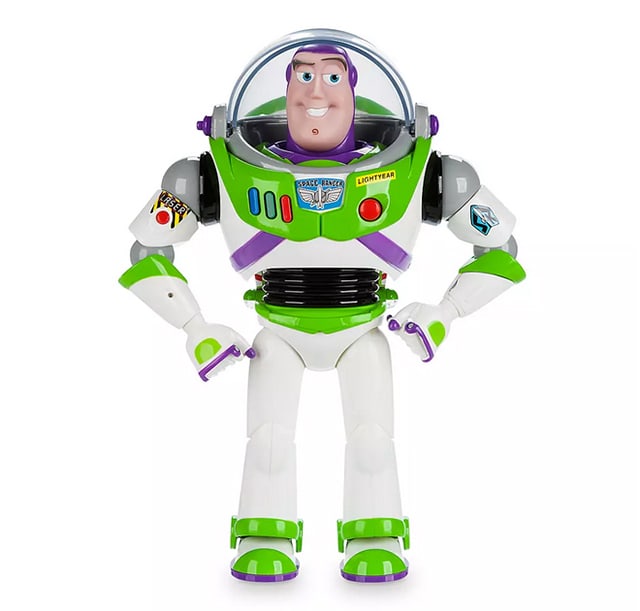 Buzz Lightyear, Woody and Toy Story Alien Interactive Talking Action Figures – $32.95 each
It's Buzz Lightyear to the rescue! Toy Story fans of all ages will enjoy these fun interactive talking figures. Each toy features more than ten phrases, and they even talk when another character is nearby. How fun is that!?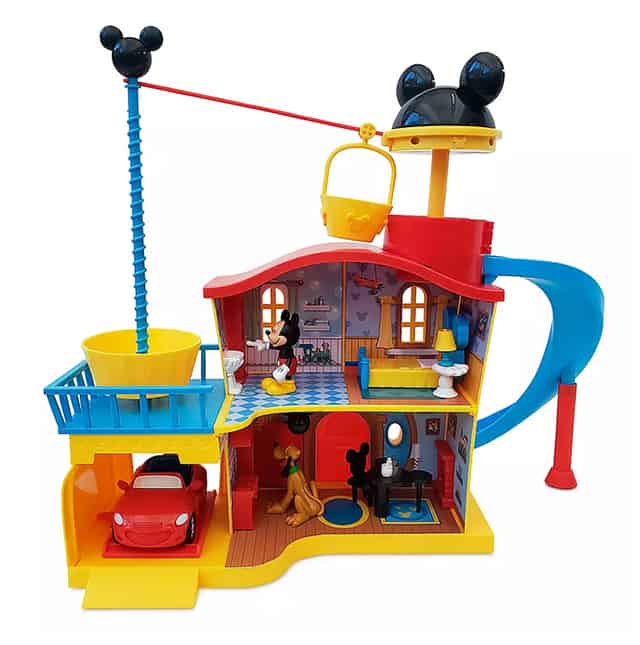 Mickey Mouse House Play Set – $69.99
Years ago, I purchased a Mickey Mouse Clubhouse Play Set for my boys. It was not as nearly as fun as this one! This play set comes with Mickey and Pluto figurines, has lights and sounds, has a garage with a car lift and so much more!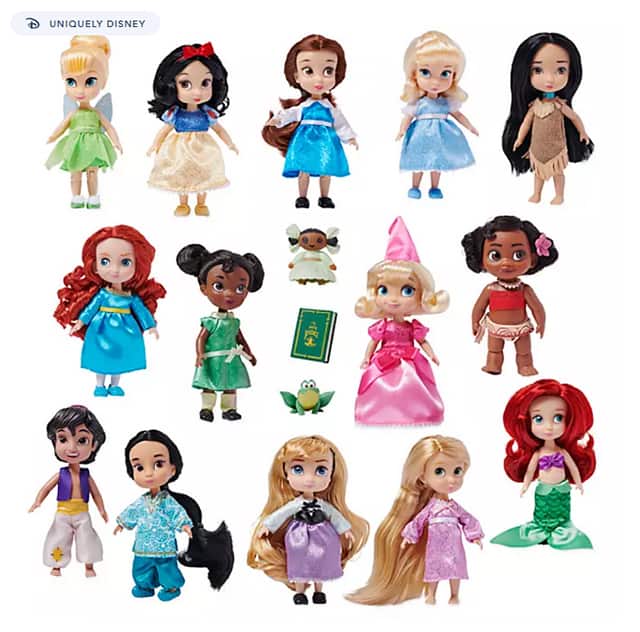 Disney Animators' Collection Plush Doll Set – $99.99
This set of fourteen classic characters are all together in a gift-boxed mini collection and reimagined as toddlers. Tiana and Charlotte dolls come with Naveen as a frog, baby doll, and storybook accessories to celebrate the 10th Anniversary of The Princess and the Frog.
The set is part of the Disney Animators' Collection.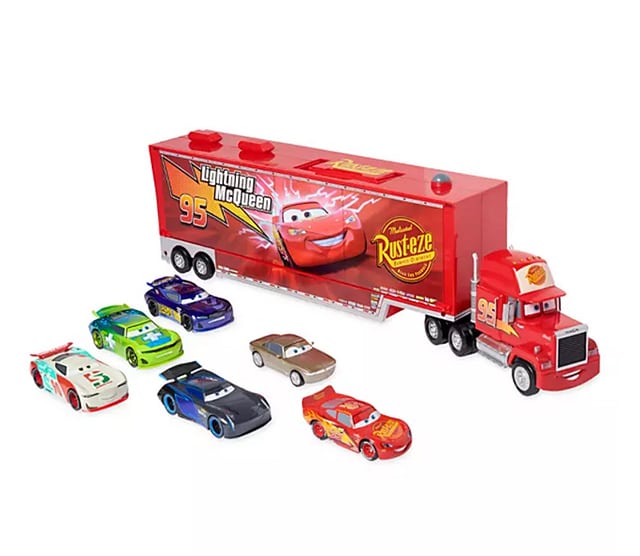 Mack Friction Motor Hauler and Six Die Cast Cars Set – $79.95
Cars fans will love this set that includes Mack, Lightning McQueen and all of his friends. Mack features five character phrases and has light-up headlights, plus room for all of his friends.
Disney Princess Cinderella Carriage *Includes 11″ Cinderella doll – $79.99
This toy includes Cinderella in her sparkling ball gown as she travels to the ball aboard her pumpkin carriage, which lights up! The carriage is pulled by a white horse that can walk.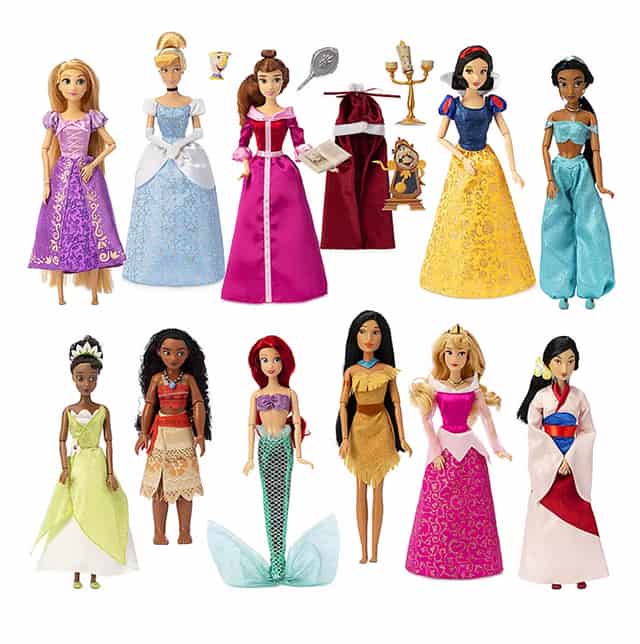 Disney Princess Classic Doll Collection Gift Set – 11″ – $129.99
This is the type of thing that makes me wish that I was a little girl again. Treat your special princess to this set of 11 classic Disney Princesses all together. Each princess is from a Disney animated feature. We have princesses from Snow White to Moana in this collection. Imagine all of the happily ever afters your princess can make with these.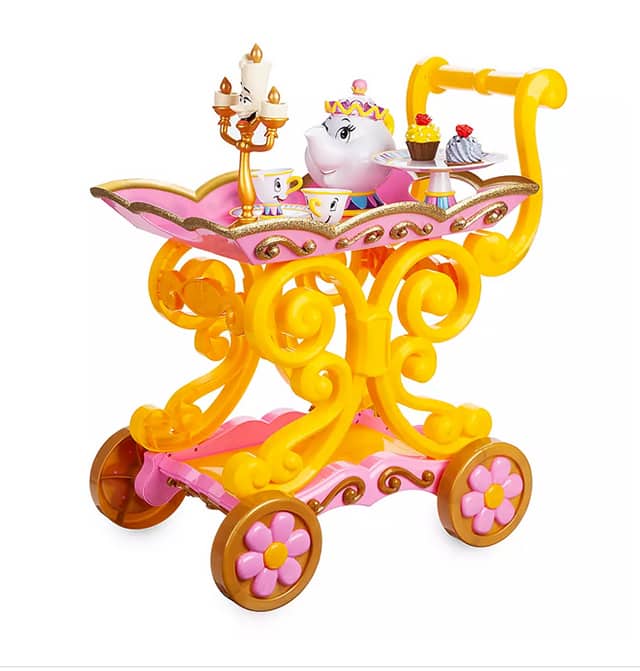 Beauty and the Beast "Be Our Guest" Singing Tea Cart Play Set – $49.95
Tea parties just got more fun and enchanting with this Beauty and the Beast Singing Tea Cart! The set includes twelve pieces in all and features a removable serving tray with golden glitter trim. Press a button to hear Lumiere sing Be Our Guest and see Mrs. Pott's bubbling tea effect.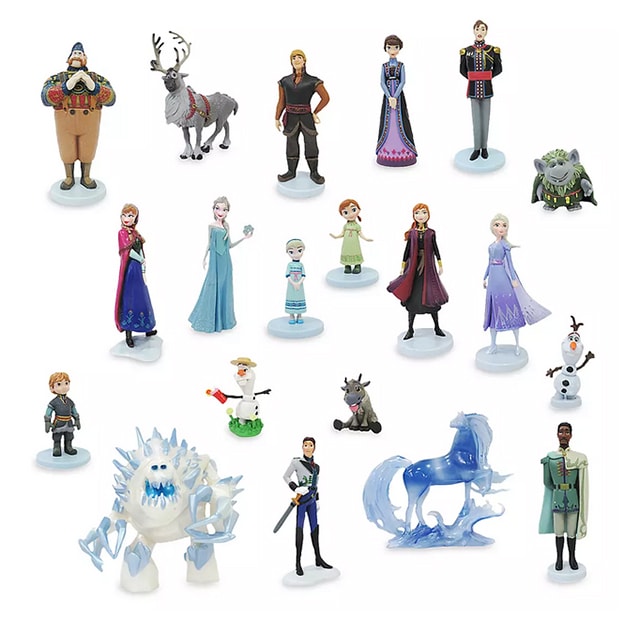 Disney Frozen and Disney Frozen 2 Mega Figurine Set – $49.99
All of our favorite Frozen characters are all together in this fun set of figurines. The set includes 20 of your favorite characters from both Frozen and Frozen 2.
Minnie Mouse Sweet Treats Stand Play Set – $79.99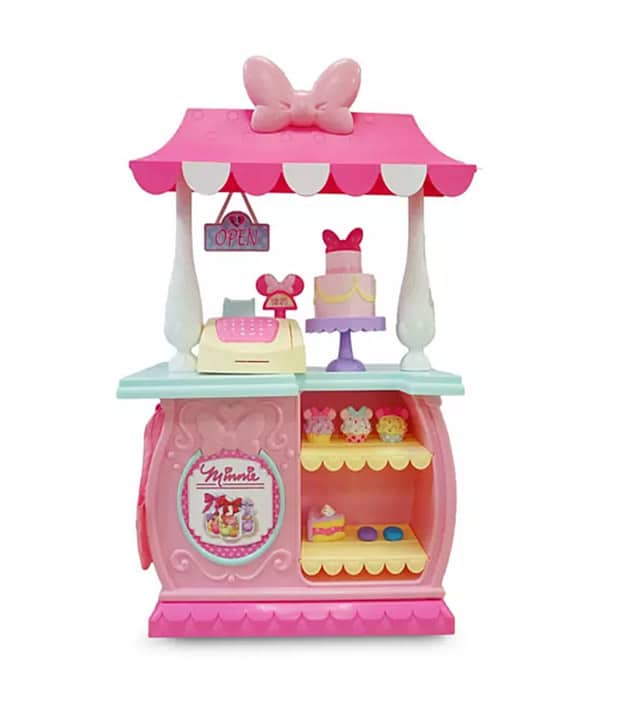 This set features a double-sided stand that is over 3 feet tall and includes an open/close sign, cash register with sound effects and play cakes.
Star Wars: The Mandalorian Talking Action Figure – $32.99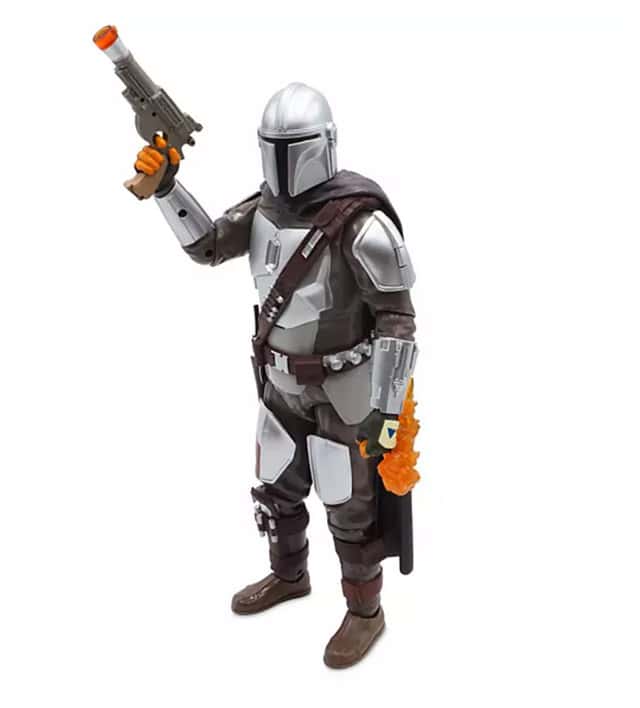 Everyone loves The Mandalorian and there is no doubt that anything related to the series will be a hot item for the holidays! This talking action figure features character phrases from the series and includes a light-up flamethrower and other sound effects.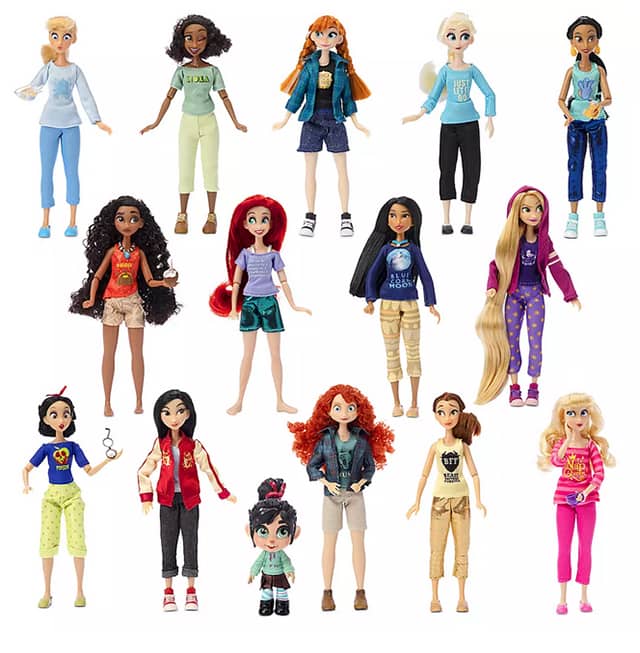 Vanellope with "Comfy Princesses" Dolls Gift Set – Disney's Ralph Breaks the Internet – $119.99
From one of my favorite scenes ever, in this set Vanellope is hanging out with all of her princess friends in this 15-piece doll set.
I love how all of them are in their comfiest clothes! Fun accessories include, Jasmine's inhaler, Cinderella's broken slipper, Aurora's mug, Moana's coconut drink, and Snow White's glasses.
If you have not seen Ralph Breaks the Internet yet, at least check it out for this scene. In my opinion, it's one of the funniest scenes ever. My two boys loved it.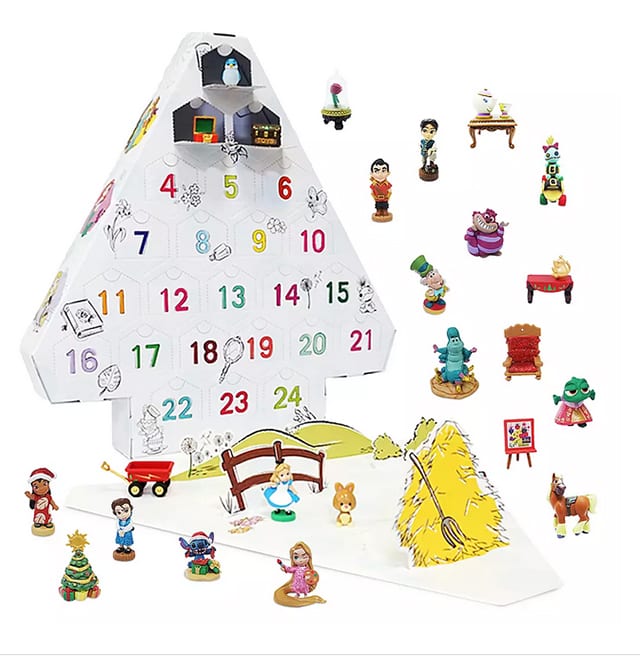 Disney Animators' Collection Littles Advent Calendar – $44.99
I love Advent Calendars and this Disney Animators' Collection is super fun! It includes 24 Disney Animators' Collection Littles inspired by Alice In Wonderland, Beauty and the Beast, Tangled and Lilo & Stitch.
Count down to the holidays and open up a new character or accessory every day.
More Holiday Merchandise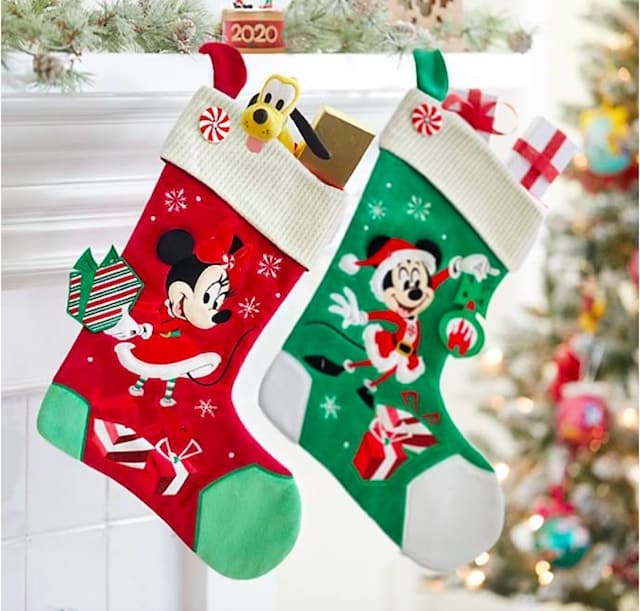 If these items do not make your shopping list, then you might want to check out the other holiday merchandise we have shared here and here.
You can also find much more on shopDisney.com. Toys, decorations, clothing and ornaments are all available.
Will you be adding any of these items to your shopping list? Have you started shopping for the holidays yet? Tell us about it in the comments below or on our Facebook page.
Maggie Baltz