As much as I dislike the end of summer, I also really enjoy the beginning of Fall. When the weather is just right and the pumpkin spice season is in full swing that means that Christmas can't be too far behind! Disney must agree since they have dropped a bunch of new holiday merchandise on shopDisney!
Normally, I would be preparing for my annual Halloween/Christmas vacation to Walt Disney World right about now. Sadly, this year I have had to cancel those plans due to the pandemic.
Disney knows just how to boost my spirits though!
Just because I can't be in parks this year, doesn't mean I can't deck the halls with lots of Disney merchandise!
Previously, fellow KtP writer, Jess shared some Christmas in July sneak-peeks of upcoming merchandise that will be available online and in the parks very soon!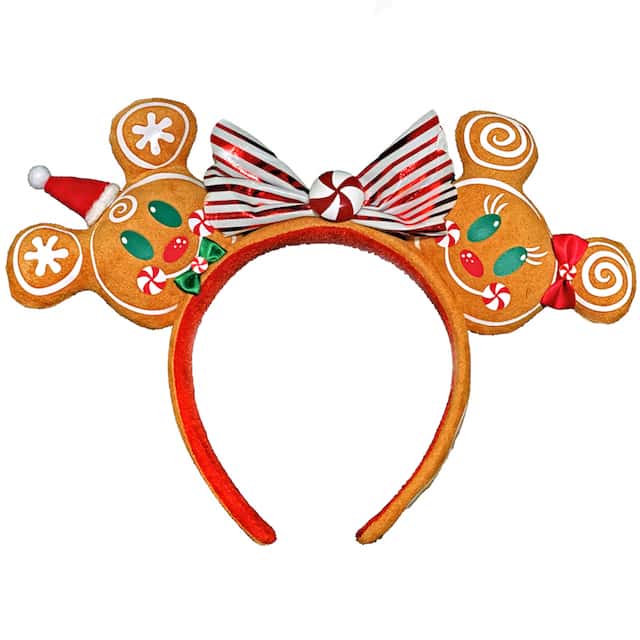 I can't wait to purchase the holiday baking collection and gingerbread ears once they hit shopDisney! Luckily, in the meantime there are some brand new holiday items you can purchase right now!
Mickey Mouse and Friends Tree Skirt – $79.99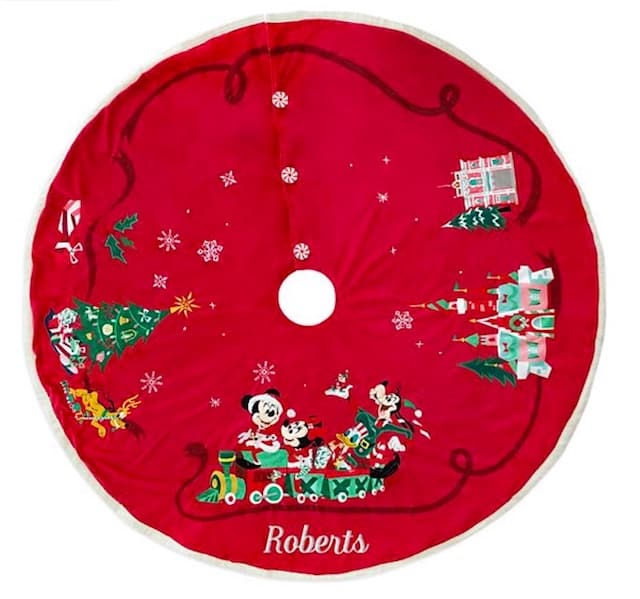 How cute is this new tree skirt? It features classic Disney characters such as Mickey, Minnie, Donald, Goofy, Chip and Dale and Pluto.
You can even get this tree skirt personalized with your family's name on it for an additional $5.95.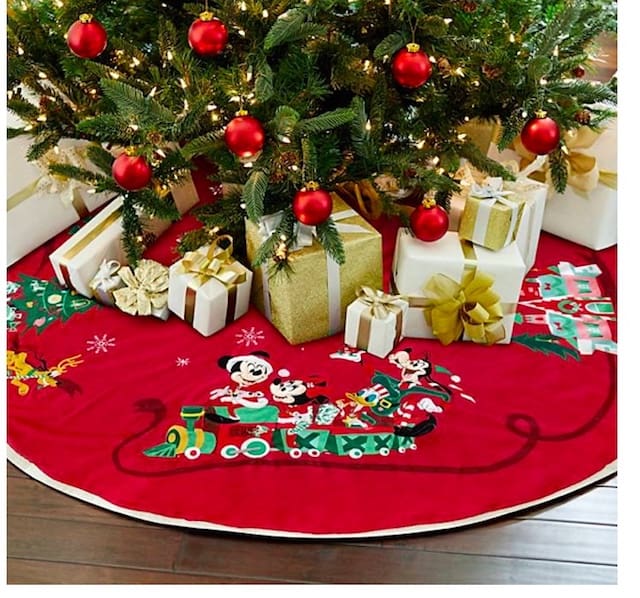 Mickey and Minnie Light-Up Holiday Tree Topper – $39.99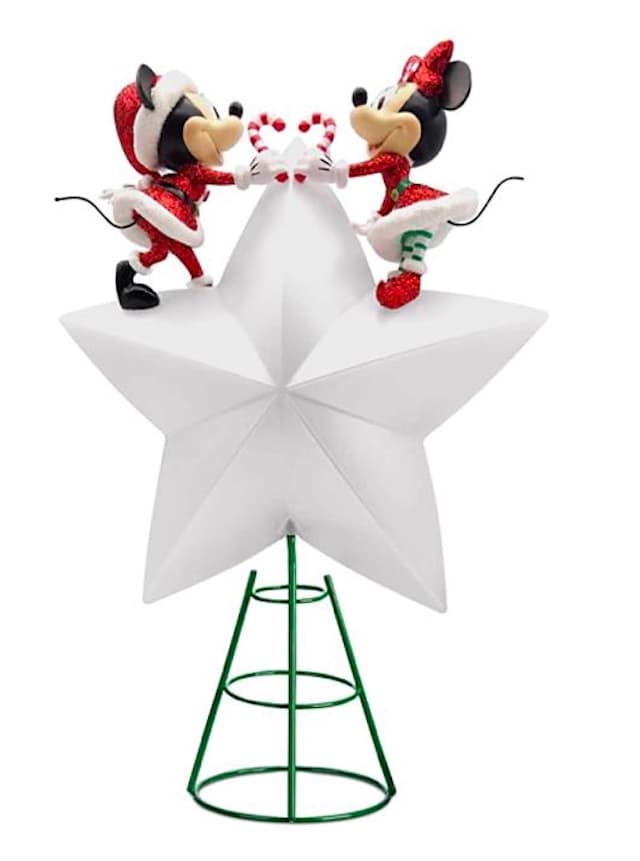 This battery-operated tree topper is so cute. It features glitter accents and white fairy lights.
It also comes with a wired remote switch for easy on/off access.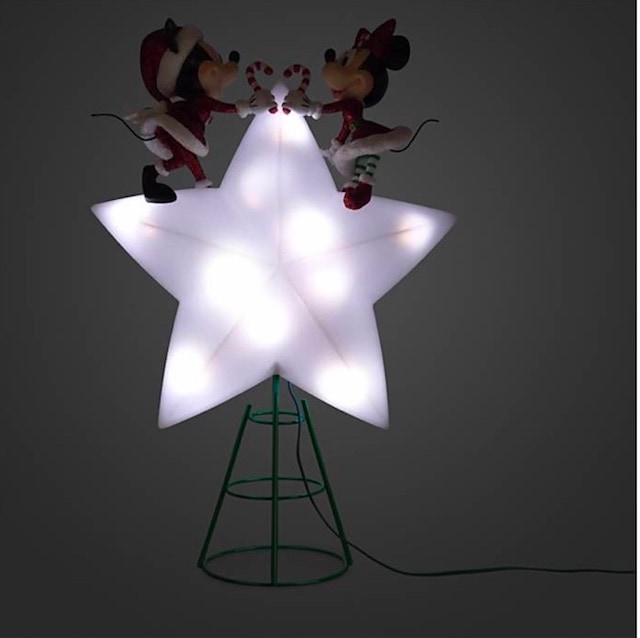 Tinker Bell Holiday Light-Up Tree Topper – $39.99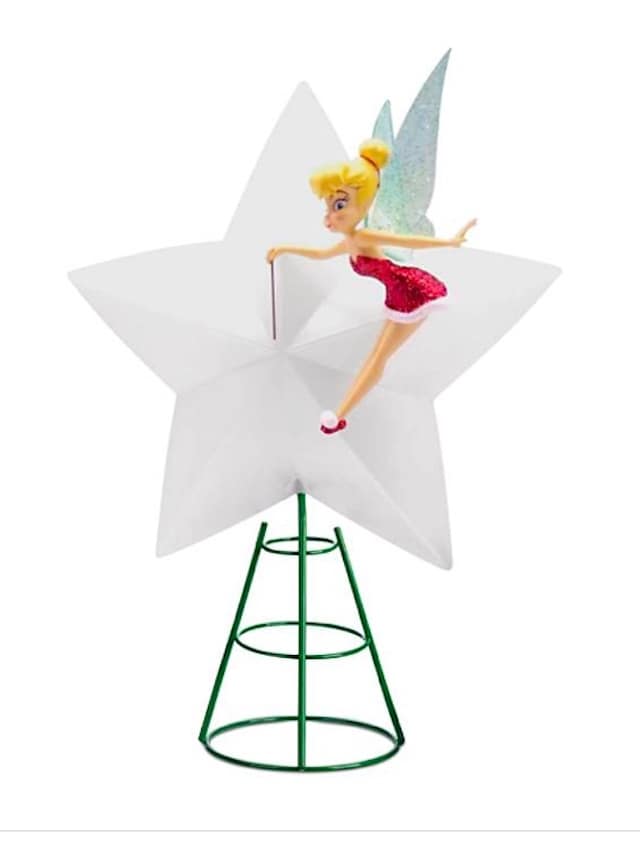 As if the Mickey and Minnie tree topper wasn't enough cuteness, there is also a light-up Tinker Bell tree topper too! I love that this topper features Tink in her red Christmas dress. It's so festive!
The Tink topper (say that 5 times fast!) features glitter accents on her wings and dress and also comes with a wired remote. The one big difference is that the topper has multi-colored fairy lights.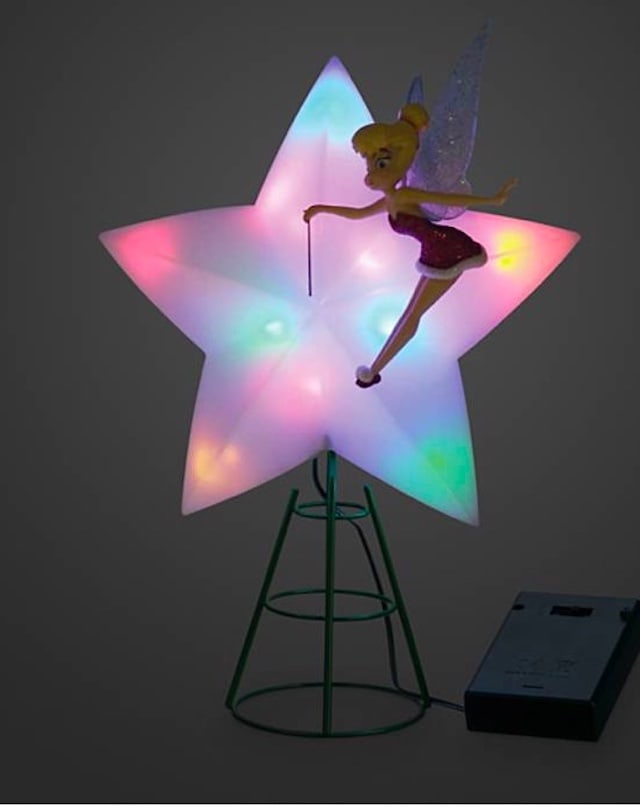 Mickey and Minnie Mouse Holiday Fleece Throw – $34.99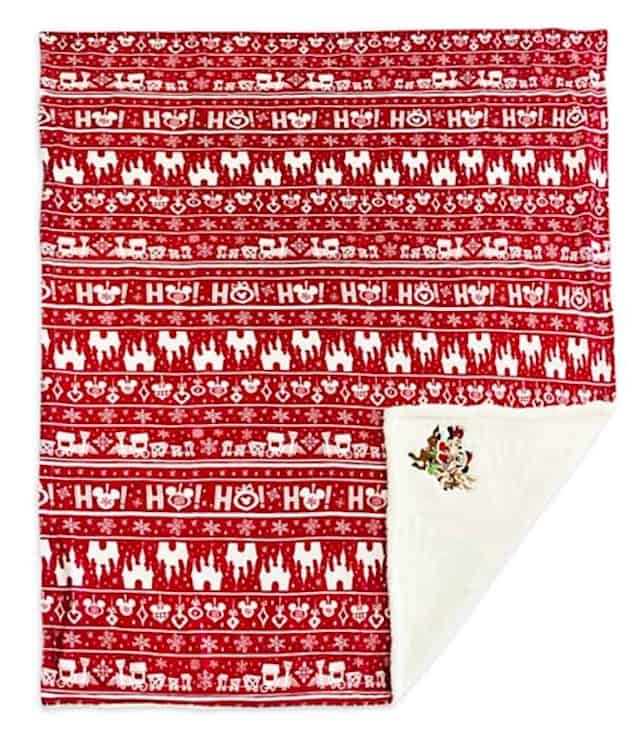 There are few things in life that you can't have too many of: Disney mugs and blankets. I absolutely love this new fleece throw and need to add it to my collection ASAP!
This throw is reversible and has one side that is printed with trains, castles, snowflakes and Mickey ornaments, while the other side is plain white fuzzy fleece and has an embroidered image of Mickey and Minnie riding a reindeer in the corner.
Oogie Boogie Stocking -$29.99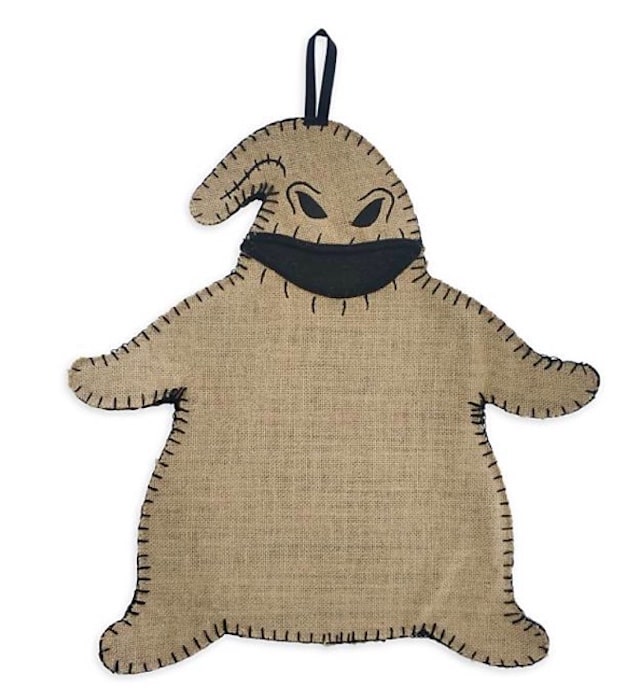 For all of you Nightmare Before Christmas fans out there, be sure to check out this new Oogie Boogie Christmas stocking!
Mickey and Minnie Holiday Stockings – $24.99 each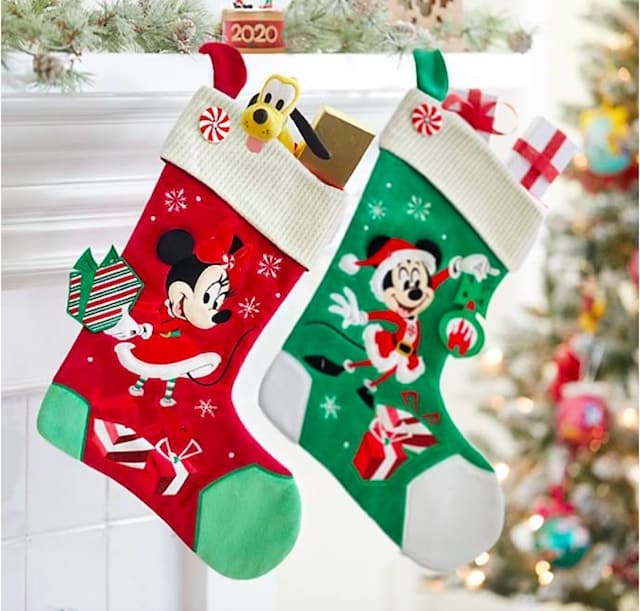 Everyone in my family has a Disney stocking. It brings a smile to my face to see them hanging on our staircase every year.
If you are looking to replace your non-Disney Christmas stocking, look no further!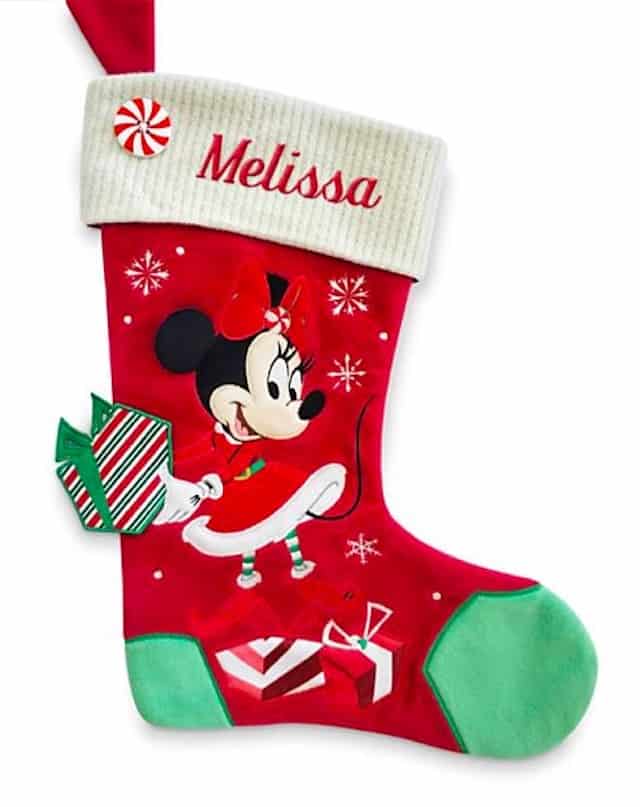 You can even have them personalized for an additional $5.95. Now the entire family can have matching stockings for the fireplace!
Mickey Mouse and Friends Holiday Mug – $14.99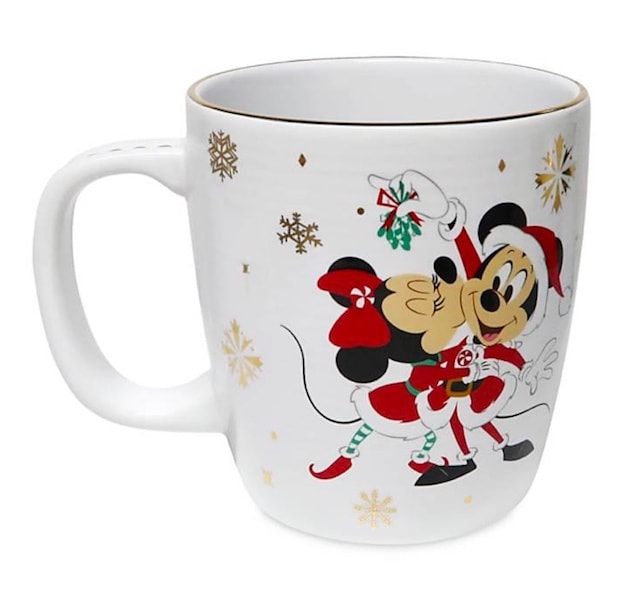 Remember how I said you can't have too many Disney mugs? Well here you go! Our KtP writers are avid Disney mug collectors. Check out Kate's ABC mug collection review here!
Speaking of the fan-favorite ABC parks mugs, you may notice that this mug design is very similar to those, however there are some important differences that need mentioning. Similar to the ABC mugs, this holiday mug also features the textured ribbing around the cup and has a grooved handle for easy holding.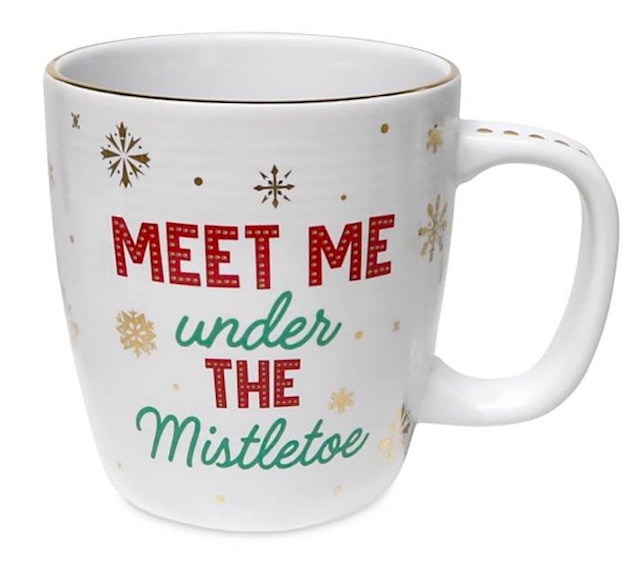 It is actually a little bigger and can hold up to 14 oz of liquid. The major drawback to this mug is that it is NOT microwave or dishwasher safe. Personally, I really wish Disney would stop making dishware that has to be hand-washed only.
Mickey Mouse and Friends Holiday Travel Mug – $16.99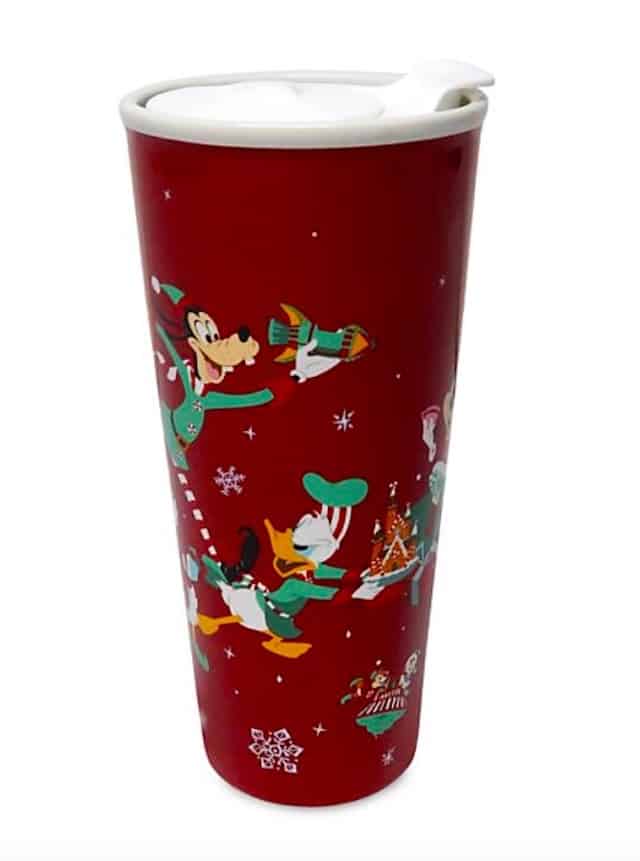 This adorable travel mugs features Mickey, Minnie, Goofy, Pluto, Donald and Chip and Dale enjoying the holidays in front of the castle. I love how they also put Duffy the Disney Bear on this mug too!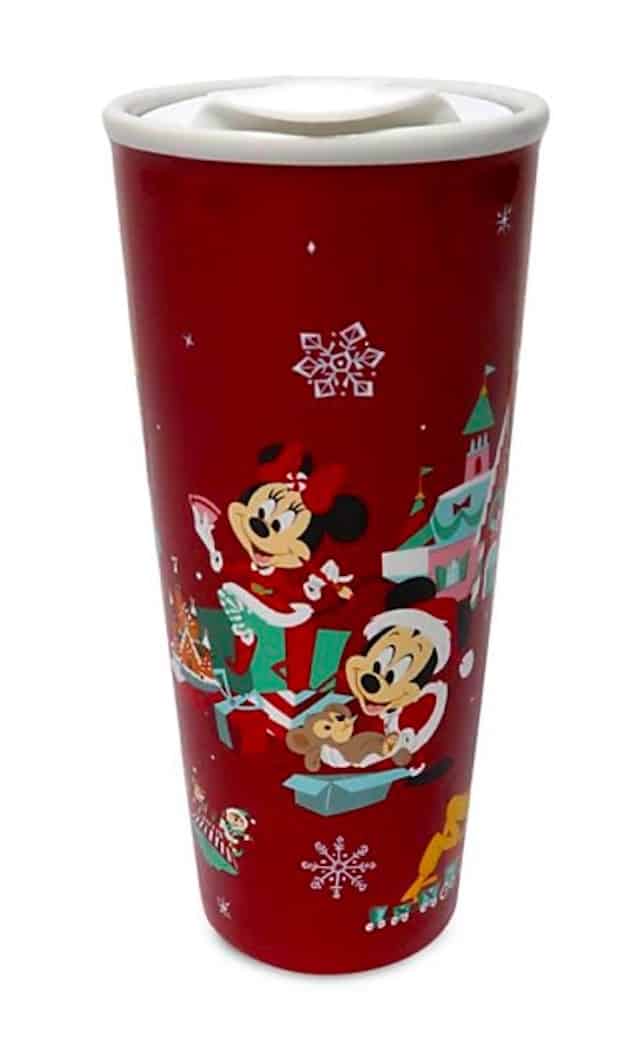 The holiday travel mug holds up to 12 oz of liquid and also is NOT microwave or dishwasher safe.
Family Pajamas
If waking up on Christmas morning and donning matching family pajamas is your tradition, then you definitely need this collection! There is a set for every member of the family!
Mickey and Minnie Mouse Holiday Body Suit for Men – $34.99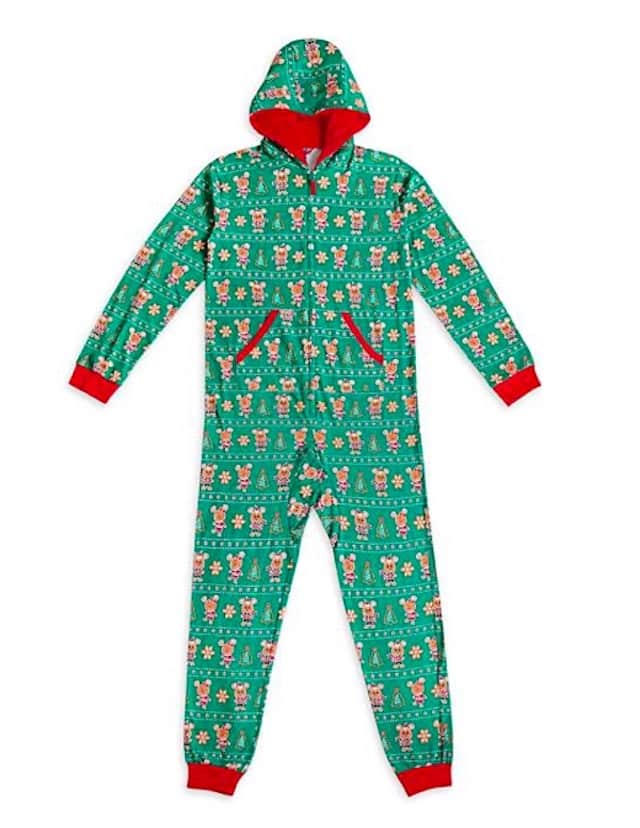 I love the pattern on these pajamas! They feature Mickey and Minnie gingerbread people along with snowflake and Christmas tree cookies!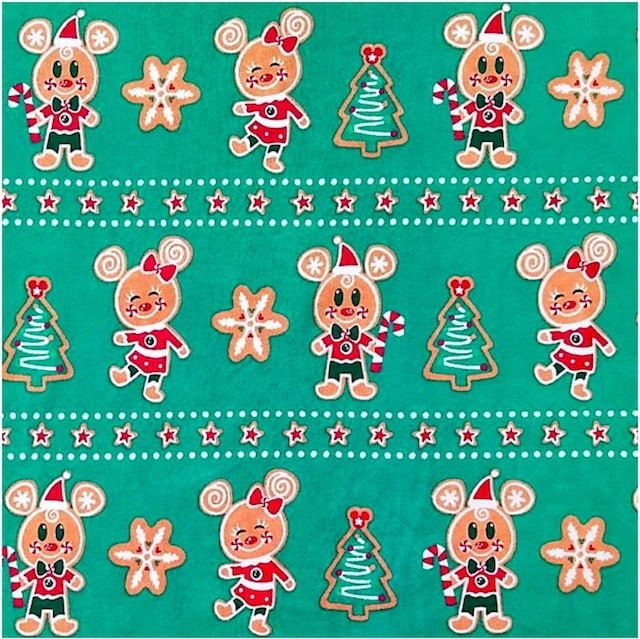 Mickey and Minnie Mouse Holiday Pajama Set for Women – $34.99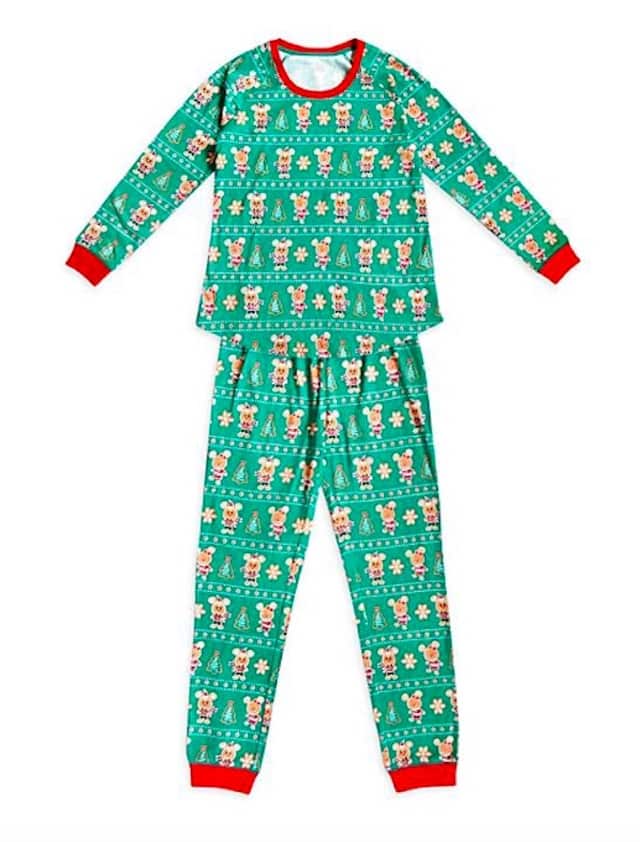 I think these pjs are so stinking adorable, and because they are a top and bottom set, you can mix and match them with your other Disney holiday pjs from years past!
As someone who is short and has tripped on her fair share of long pajama pants, I also appreciate the ribbed ankle cuffs at the bottom.
Mickey Mouse and Friends PJ PALS for Boys – $19.99
I honestly wish they made this pj top for adults. It is so adorable and is basically my motto when visiting Mickey's Very Merry Christmas Party!
I am pleased to see the cuffed-ankle pant style is also on the kids' set.
Minnie Mouse Holiday Nightshirt for Girls – $19.99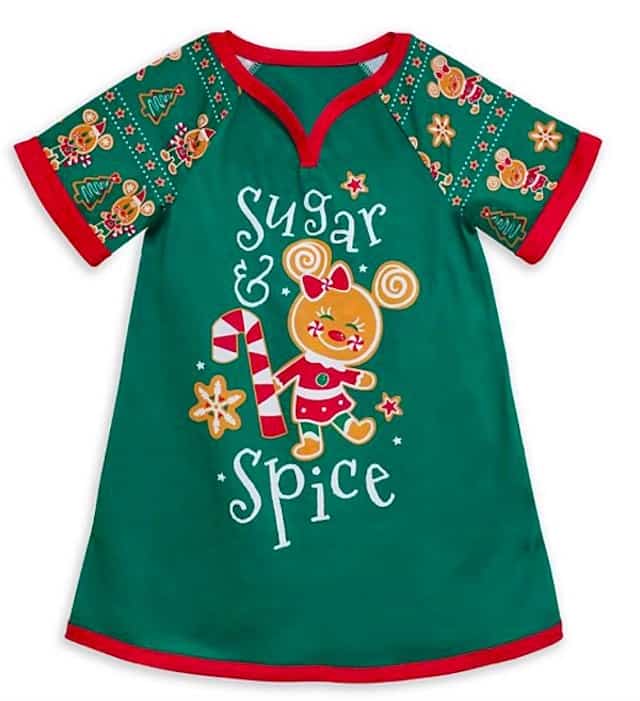 This little nightgown is the perfect gift for you sweet princess! I loved twirling in nightgowns as a little girl. This is the perfect option for your girls who prefer nightgowns over pj sets.
Mickey and Minnie Holiday PJ PALS for Baby – $16.99
If you have a new baby in the family, they don't have to miss out on the match pajama fun! You can find these cute pjs in sizes 0-24 months!
Mickey and Minnie Mouse Holiday Pajama for Dogs – $14.99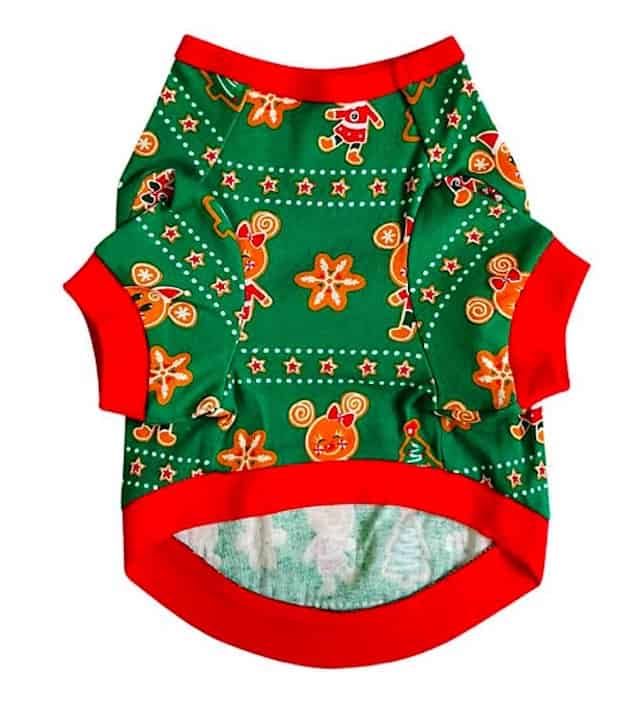 Don't worry! Disney did not forget your furry family members either! You best friend can be part of the group with their very own matching pajama shirt!
Whew! Well that was a lot of new merchandise to cover! I can't wait to see what else Disney releases in the upcoming months! Christmas is my favorite time of year, and it's even better when there's Disney merchandise to go with it!
What do you think of these news products? Are any on your list for Santa? let us know on Facebook!
-Christina