LATEST VIDEOS
Subscribe to my Youtube!
LIVE - Just Mousing Around
Just Mousing Around - LIVE
LIVE - Just Mousing Around
Villain Merch Alert! A new series of Villain Dolls AND Pins is on the way to ShopDisney!
Villain Dolls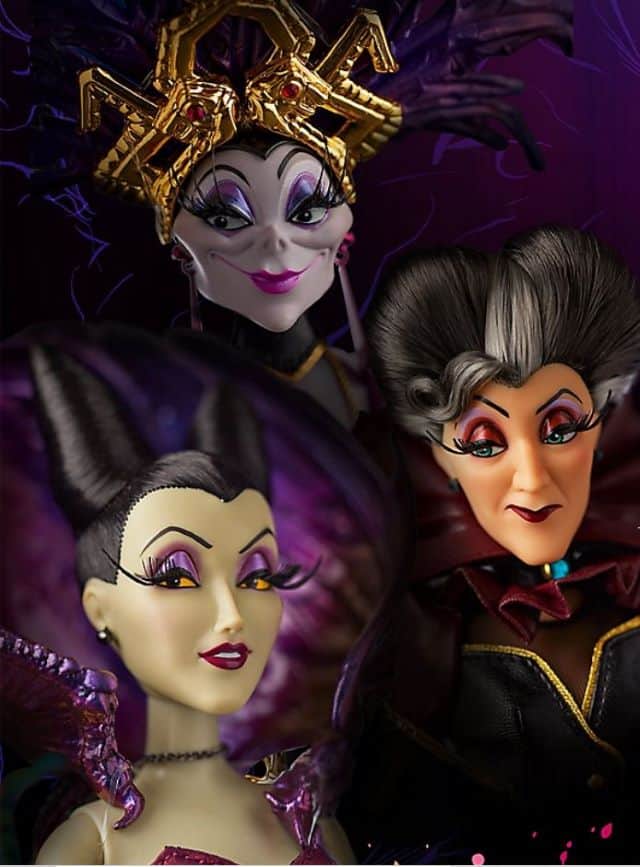 Calling all Disney Villains fans! ShopDisney is launching a new limited edition series of collectable Villain Dolls and pin sets.
The collection is officially called: the Disney Designer Collection Midnight Masquerade Doll Series. This is because the dolls were inspired by the idea of a moonlit masquerade ball!
Details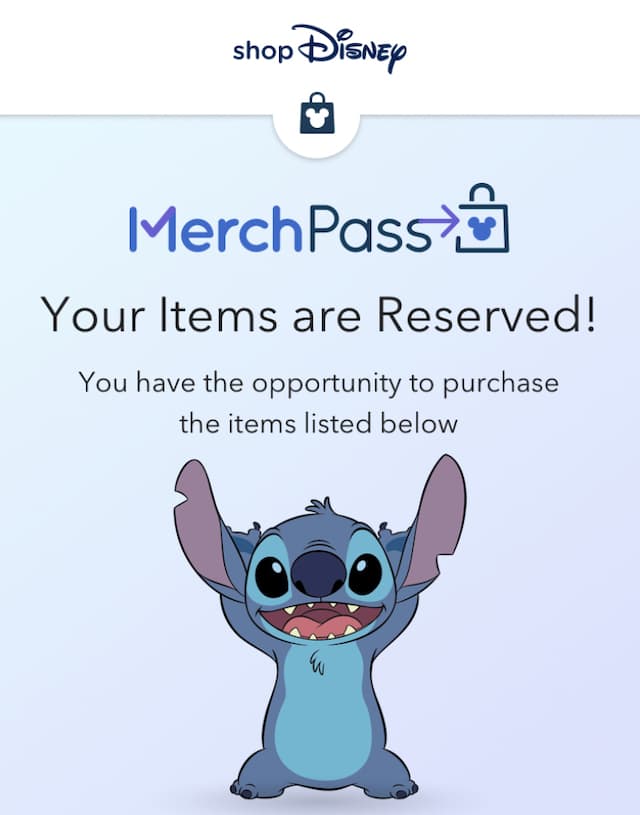 The collection, as I mentioned, is a limited release series. Each doll will have a run size of just 4,200-5,200 depending on the doll.
Since it is a limited run, the doll series will likely generate demand greater than the supply. As a result Disney will be utilizing MerchPass for a chance to purchase one.
MerchPass is Disney's lottery system for distributing opportunities to purchase limited edition merchandise. Only shoppers "drawn" to purchase the dolls will receive a no obligation opportunity to do so.
Recently, MerchPass underwent a few changes. If you would like to read about them, click here.
MerchPass sign ups for the Midnight Masquerade series will go live for one doll each week! The initial sign up will occur on Tuesday October 6, 2020 at 7 A.M. PT, and the final sign up will fall on November 10, 2020.
Pricing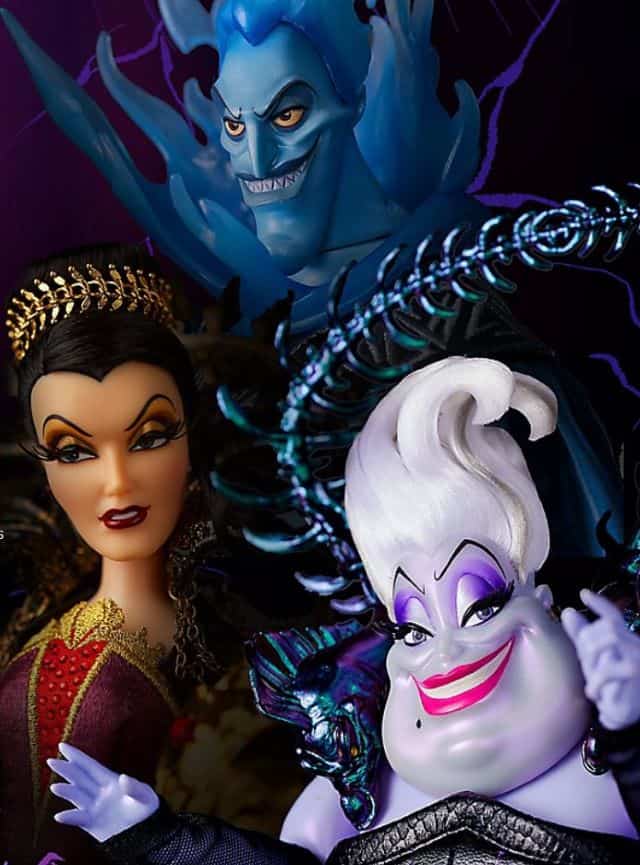 The Dolls!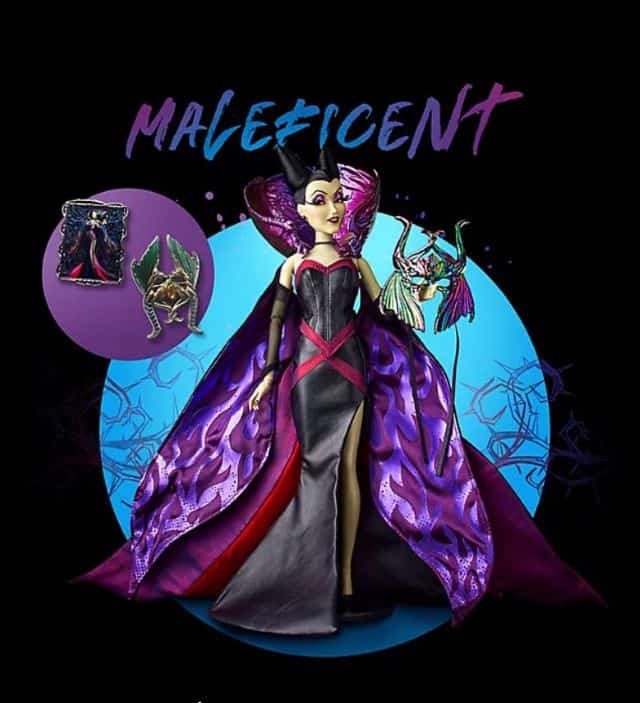 The six dolls each have exquisite, intricate details. Each comes bedecked in a dazzling costume fit for a ball.
The first doll is Maleficent. Not only is she Aurora's villainous nemesis in Sleeping Beauty, but she also has her own film franchise.
Her MerchPass opens Tuesday, October 6, 2020 at 7A.M. PT. She will have a 5,200 piece run.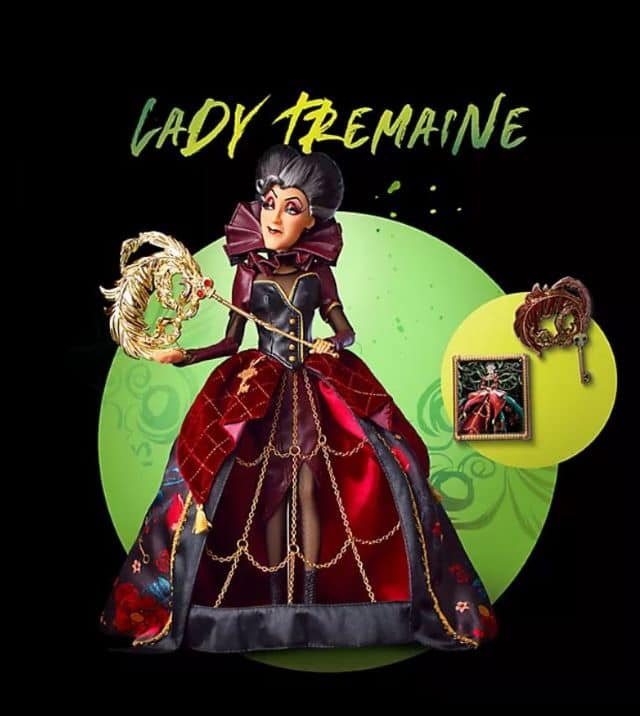 It delighted me to see some villains in the mix that do not have a large presence in merch world. This series has more than one such appearance.
For example, Lady Tremaine, better known as the wicked Step Mother in Cinderella, is the next doll in the series. She does not often have her own merchandise, so this is an exciting doll for collectors.
Her MerchPass opens on Tuesday, October 13, 2020 at 7A.M. PT. The run size is smaller than Maleficent's at just 4,400 pieces.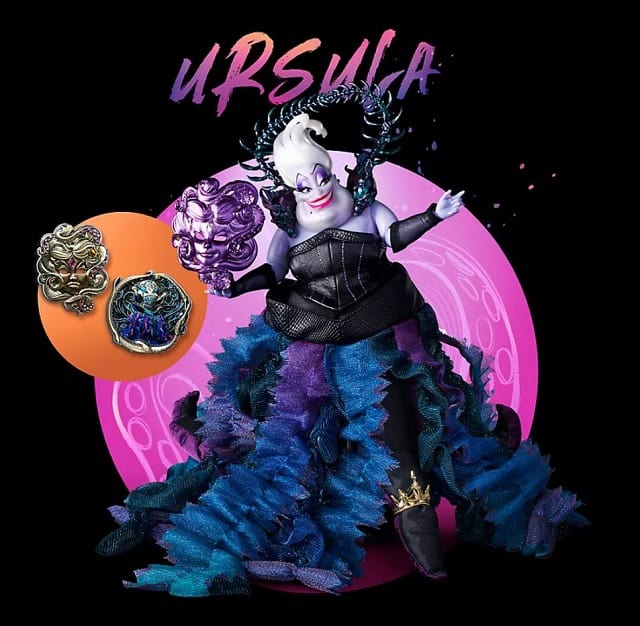 The third villain comes to us from a kingdom Under the Sea. Ursula will be joining the lineup.
Ursula is the crafty and mysterious sea witch that both aids and tournaments Ariel and other poor unfortunate souls in the Little Mermaid. Her doll incarnation is probably my favorite in the series. She even has Triton's crown on one of her tentacles.
The MerchPass for Ursula opens on Tuesday, October 20, 2020 at 7A.M. PT. The edition size is 5,100 pieces.
MORE Dolls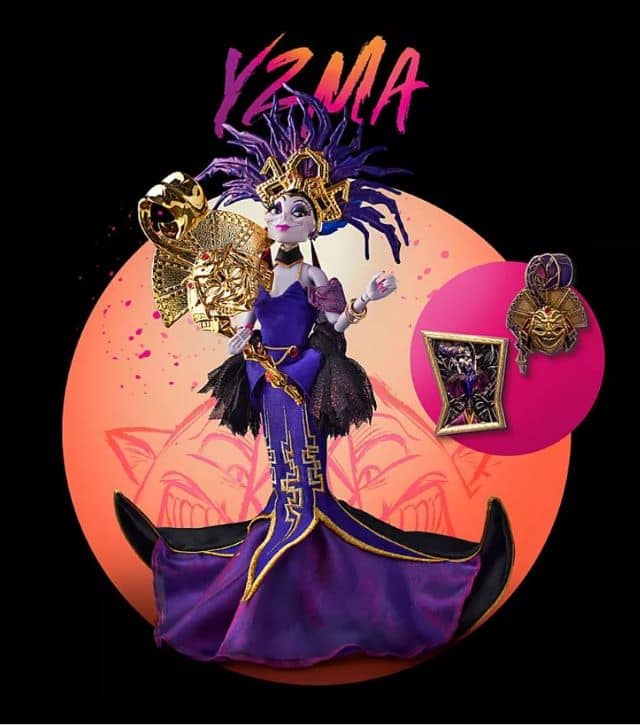 Doll number four, another rarely seen villain, will give a lot of fans. Yzma is joining the lineup!
Can you believe there is actual Yzma merch? For those unfamiliar with her, she appears as the villain in Disney's The Emperor's New Groove.
Her MerchPass will open on Tuesday, October 27, 2020 at 7A.M. PT. Her edition size caps at 4,500 pieces.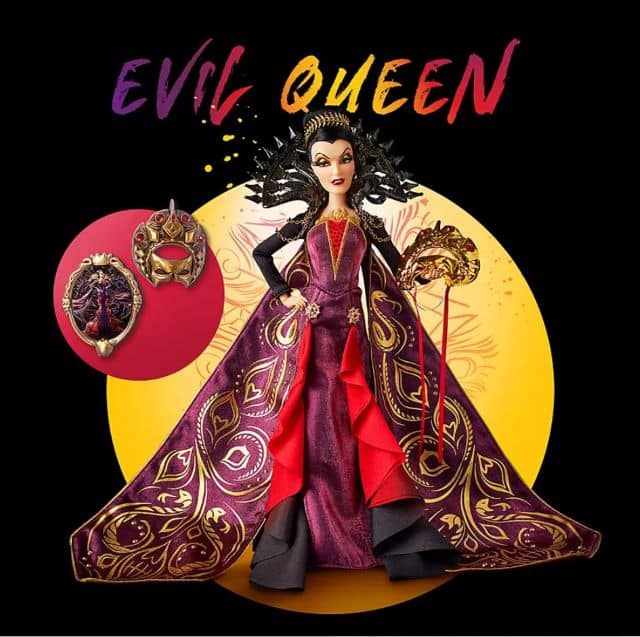 Magic Mirror on the Wall, who's the fairest doll of all? The fifth installment in the series, The Evil Queen, hails from Disney's very first animated feature Snow White.
The Evil Queen really needs no introduction. She is one of Disney's most iconic villains.
If you want to try for a slot on her MerchPass, it opens Tuesday, November 3, 2020 at 7A.M. PT. The edition size has a 5,000 piece limit.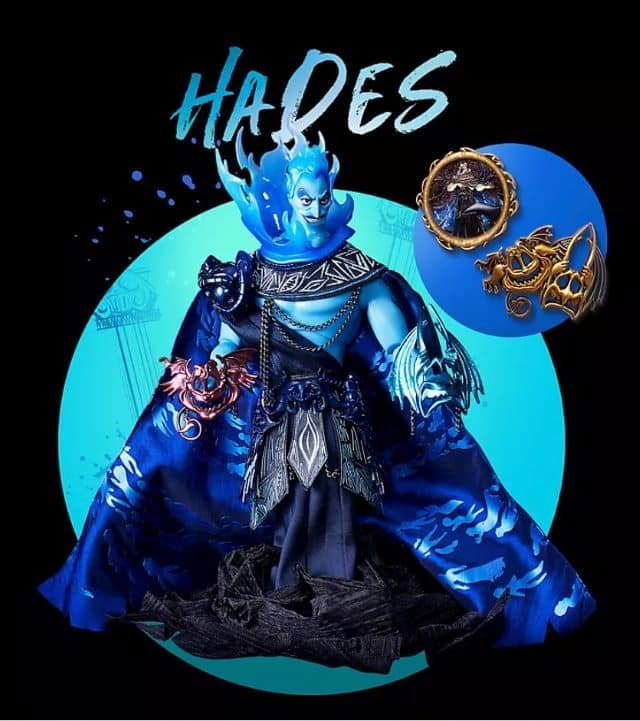 The sixth and final installment represents the only male villain in the entire series. A Hades doll will joins the others at the Masquerade.
Bless my soul, this series is on a roll! Hades, the villain in Hercules, is one cool looking doll; I am loving the river Stix reference on his cloak!
If you want a chance to own the god of the Underworld, the MerchPass opens Tuesday, November 10, 2020 at 7A.M. PT. The edition size has a 5,000 piece limit.
Pricing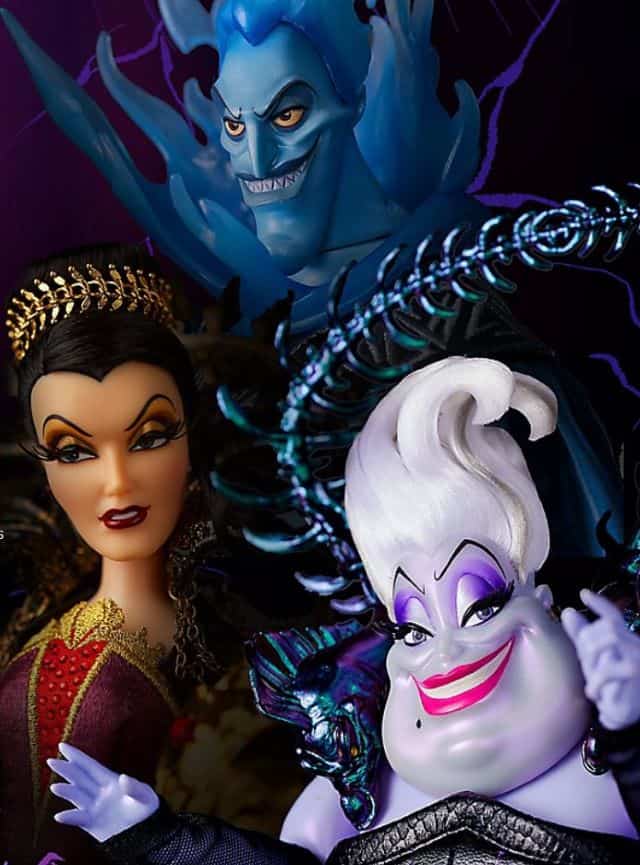 While ShopDisney does not have the pricing listed as of yet, D23's website has a price for the entire set. D23.com states that the entire set of 6 dolls will cost "$779.94, plus applicable sales tax" (2020).
If that price point is congruent with ShopDisney's plans, then each individual doll could be priced around $129.99. However, that is just an estimate. There is no estimate on the pin sets.
D23 Offer
If you want to purchase the entire set of Midnight Masquerade Villain dolls without having to go through the stress and potential letdown of MerchPass, you can do that as well! The catch is that you have to be a D23 Gold Member.
D23 is Disney's fanclub. Members can join for $99 a year for a single membership for $129 for a family membership.
Perks include VIP access to certain events and merchandise. It offers a quarterly publication and a membership gift as well.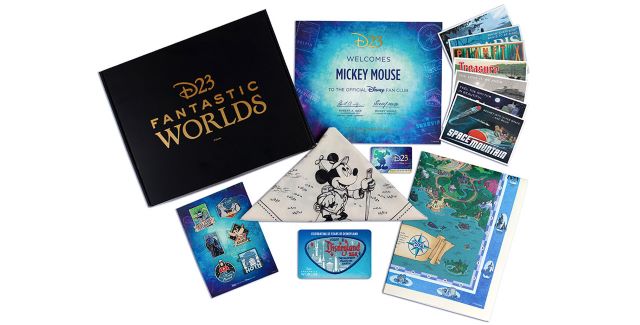 Right now D23 is offering its Gold members the chance to purchase the entire Disney Designer Collection Midnight Masquerade Doll Series in one fell swoop. Members can order the set from Monday, September 28, 2020 at 7 a.m. PT through 11:59 p.m. PT on October 4, 2020.
Members must order through Shopdisney.com to reserve a set, and they must be sure to sign in with their D23 account to access the collection. Again, the set is $779.94, and does NOT include the pins, which will be sold separately.
More Details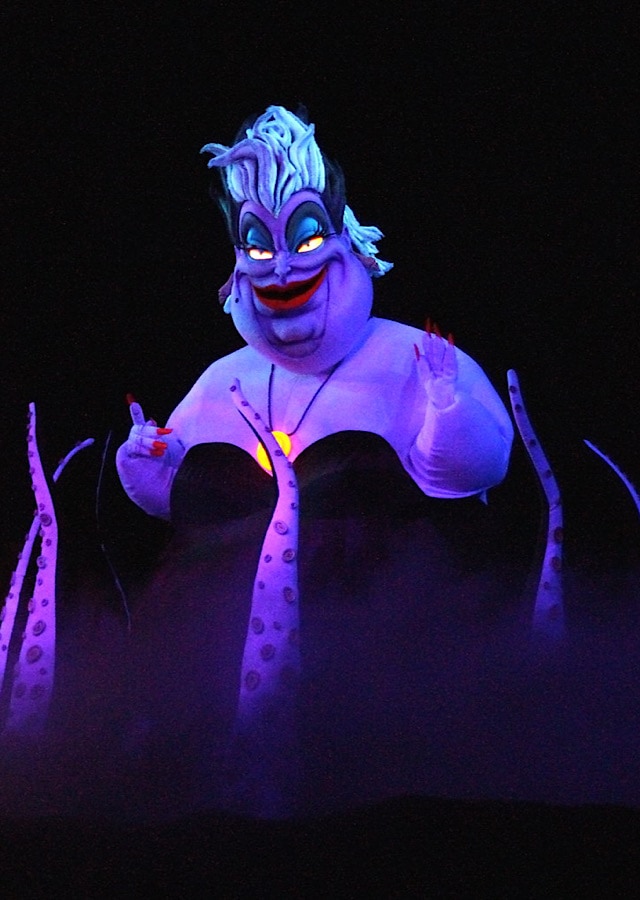 The recommended age for these dolls is 6 and up. While I am sure children would love to play with them, they look as if they are intended to be shelf pieces.
If you want the Pin Sets, the web site currently states that they will be sold separately and will be available in stores at a later time. However, it is entirely possible that Disney will offer them on MerchPass day with their corresponding dolls.
More Merch!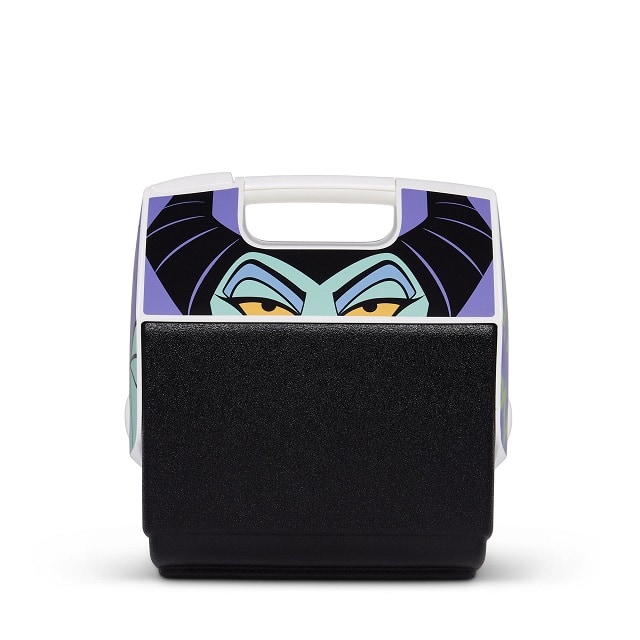 If you love Disney Villain merch, this is truly your time! Villains Merch is all around.
Check out Halloween Merch that is part of Walt Disney World's Halloween celebration by clicking here. You can also check out Igloo's new line of Villains coolers by clicking here.
You can also check out Disney's ABC mug collection, which currently features "V is for Villain." For photos, click here.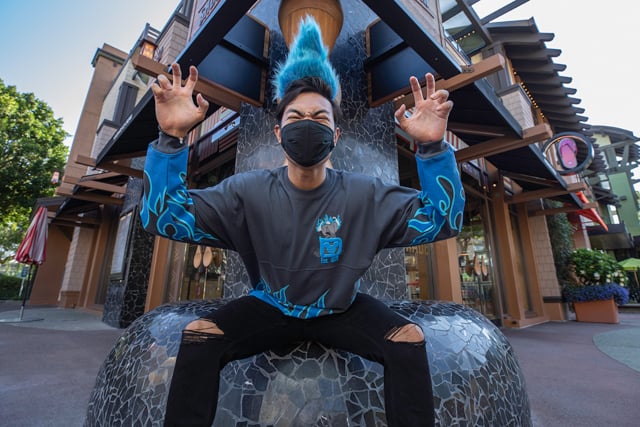 If you want to read about your favorite villains, books are available too! Click here for the Evil Queen.
If you are trying for these dolls, I wish you the best of luck with the MerchPass. Let us know if you manage to snag one!
Do you need these dolls in your life? Tell us about it in the comments below or on our Facebook page. Keep the conversation going in our crew too!
Are you planning a vacation? Reach out to our trusted travel agency sponsor Authorized Disney Vacation Planner
Mouse Class Travel
!