MERCH ALERT! If you love Disney Villains, you need to check out these new coolers.
Igloo Coolers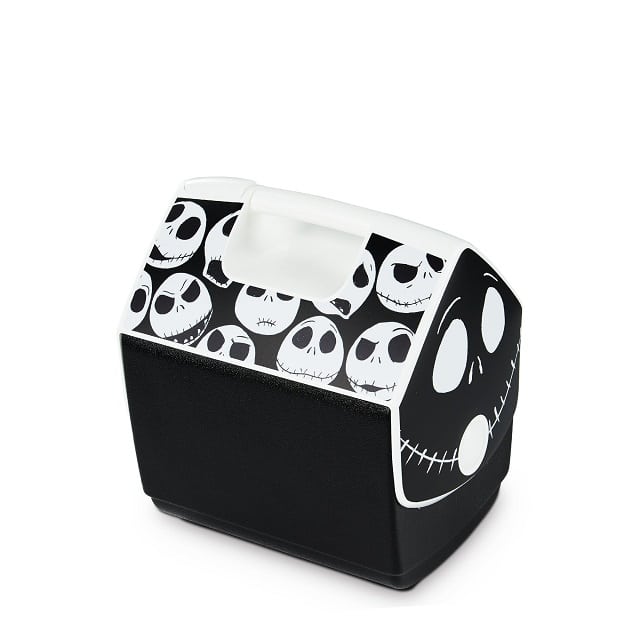 Igloo has NOT disappointed with its cooler offerings in the past little while. The company has come up with creative ways of keeping your food and drinks cool while simultaneously embracing Disney Fandom!
The company cleverly calls these Disney mash-ups "Coolaborations." The play on words makes me love the coolers even more.
Currently, the brand's Playmate Pal Cooler comes in multiple Disney Facades. The Playmate Pal is a 7 quart cooler.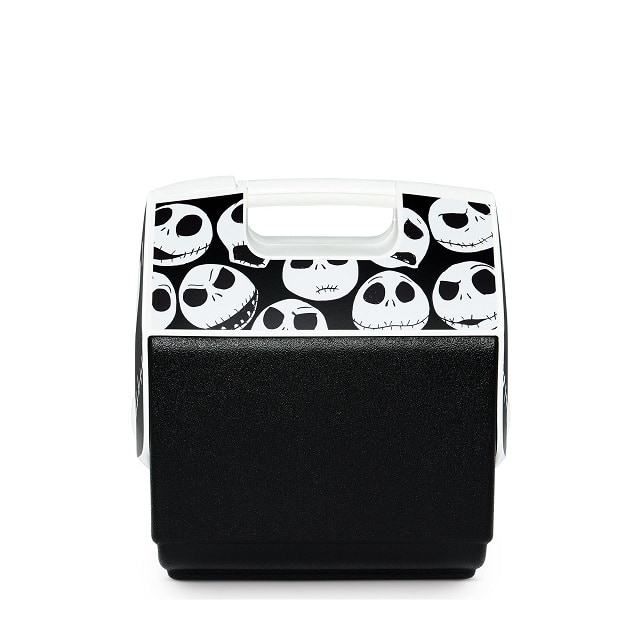 For reference, it's dimensions are ( L x W x H ):11.75″ x 8.25″ x 12″, so it will fit nicely in a small space. According to the website, seven quarts provides enough capacity to hold up to 9 12 ounce cans.
The site suggests that these are great for carrying a picnic lunch. It also makes the creative suggestion of using one of these coolers for trick-or-treating.
Villain Coolers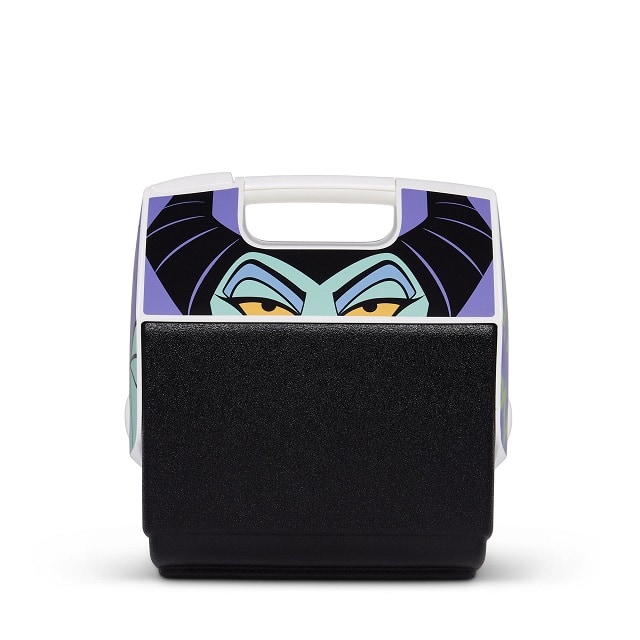 The company's latest "Coolaboration" has dropped just in time to incorporate into plans for the Halloween season! Igloo has a line that includes four popular Disney Villains.
I enjoy the website's entertaining description. It states, "It keeps your refreshments bone-chilling cold. No magic powers required" (Igloo 2020).
Igloo has dropped four Disney Villains Designs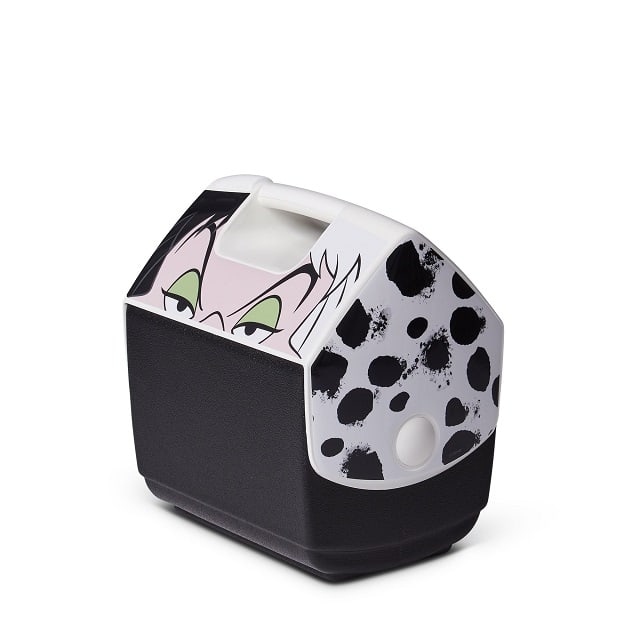 Igloo currently has four villainous designs. These include: Maleficent from Sleeping Beauty, The Evil Queen from Snow White, Ursula the Sea Witch from The Little Mermaid, and Cruella from 101 Dalmatians.
Again, these are the Playmate Pal Coolers. So, they are a relatively small size.
Design Details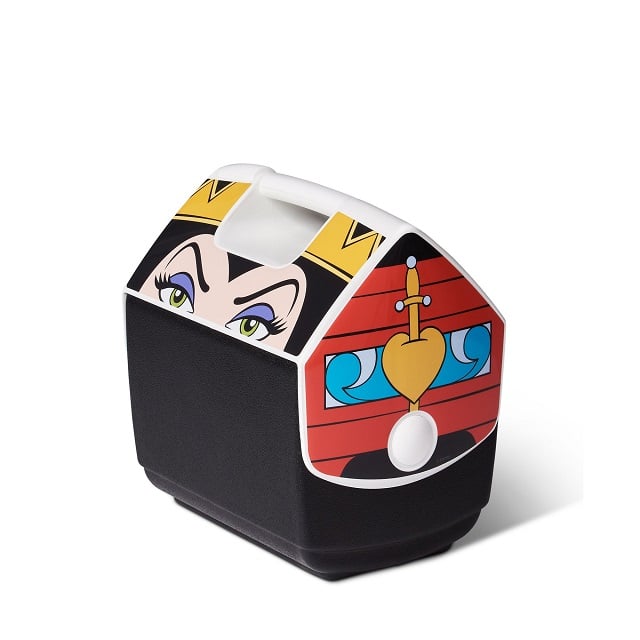 All surfaces of the tent-top lids of each cooler are decorated. The designs and attention to detail are wickedly delightful.
Not only does each one feature a front image, but the theming also continues on the sides. Each one has imaging related to the film; for example, Cruella's is decorated with dalmatian spots!
Similarly, The Evil Queen has imaging of the poisoned apple. The box the intended for Snow White's heart is represented as well.
Ursula's depicts her treacherous tentacles as well as the shell she uses to store Ariel's voice.
Maleficent features her feathered sidekick Diablo on one side. The other, which is perhaps my favorite, is reserved for her drago alter-ego.
The back panels also have creative displays. Each features a phrase relevant to the character.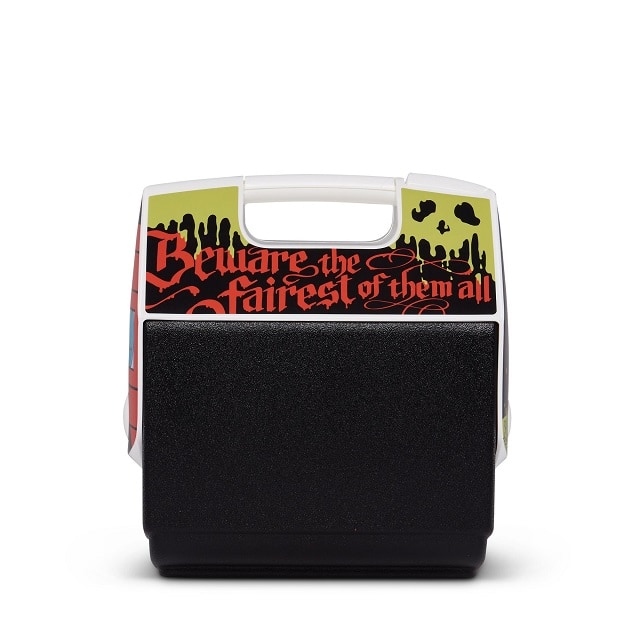 Cost and Availability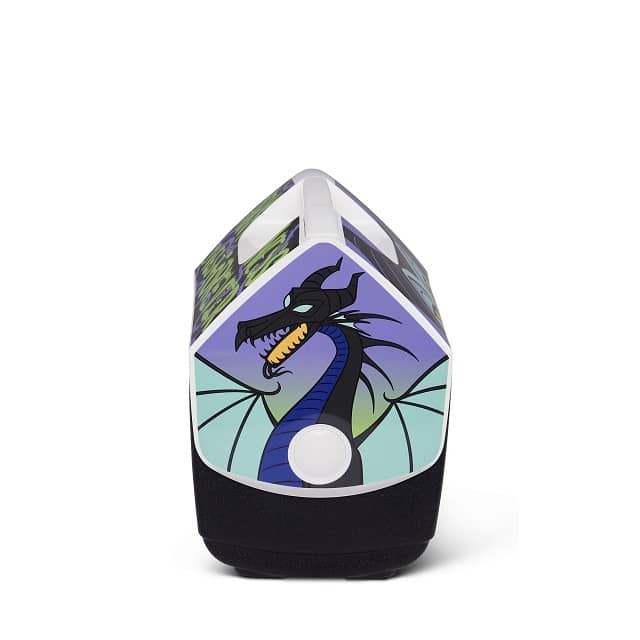 The coolers are priced the same as other Disney Collaborations. Each costs $39.99.
Coolers are $39.99
Currently, at the time of writing, both Maleficent and the Evil Queen are listed as being sold out. However, there is a place to sign up for notifications when these coolers are restocked.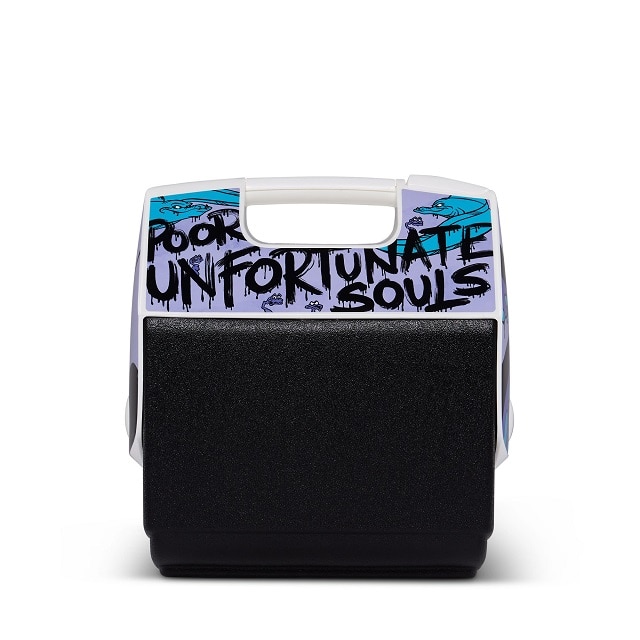 You can expect to see these go in and out of stock frequently. The designs are sure to be popular.
The hardest thing will be deciding WHICH design to buy. They are all fantastic.
Other Design Collaborations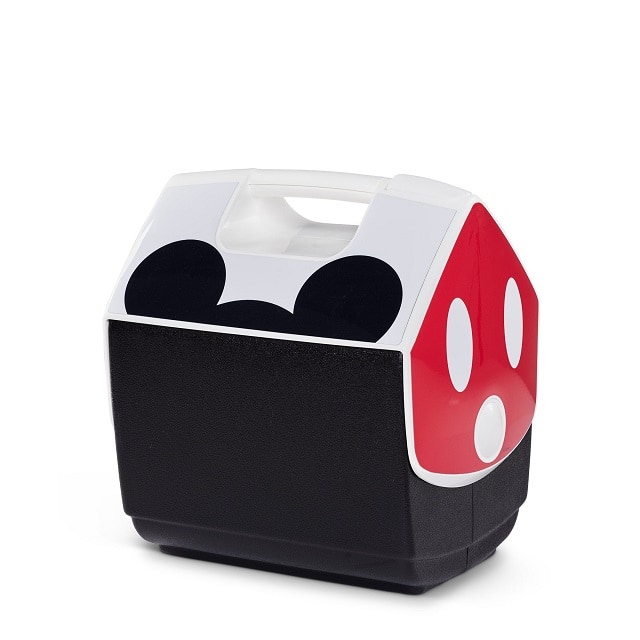 If Villains aren't your cup of tea, Igloo has you covered. There are several other collaborations available.
These include Mickey and Minnie designs. The rest of the fab five is covered as well. Pluto, Daisy, Donaly, and Goofy all have their own cooler incarnations.

Additionally, Igloo has teamed up with Pixar films. You can find Toy Story and Onward editions.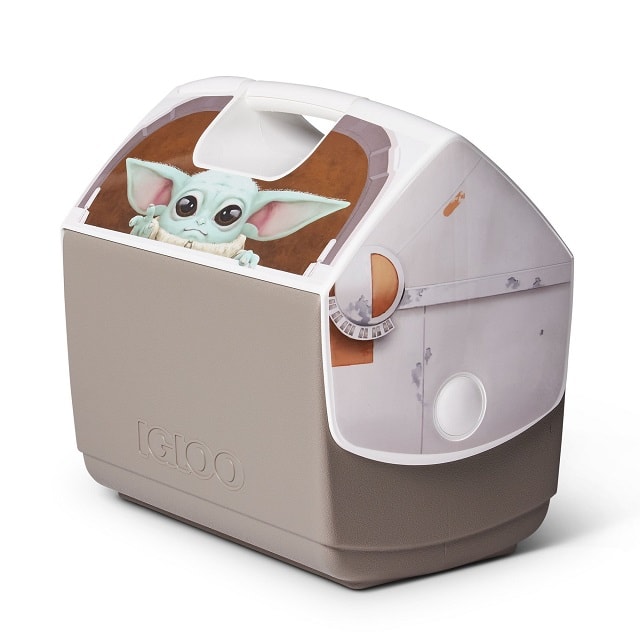 The company has also capitalized on two HUGE fandoms. Frozen and Star Wars have both entered the mix as well.
I personally love all of them and wish I had a reason to own more than one. Does anyone out there collect them? Afterall, if people can collect mugs, popcorn buckets, and handbags, why not coolers?
Are you excited about this Coolaboration? Let us know on the Kenny the Pirate Facebook page. Don't forget to join the KtP crew page too!
Are you planning a vacation? Reach out to our trusted travel agency sponsor Authorized Disney Vacation Planner
Mouse Class Travel
!