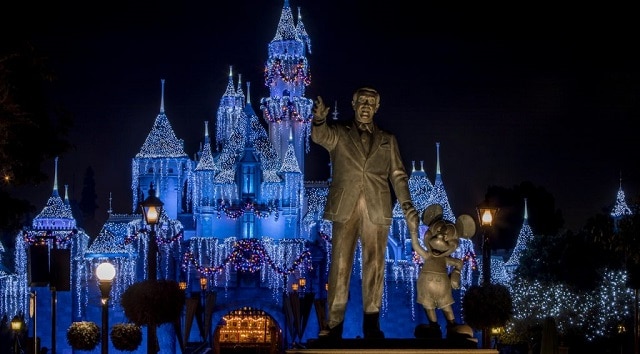 Many traditions have been established since Disneyland opened its gates. One of those traditions that is held during the holidays is cancelled this year. What do you think of the cancellation?
Christmas at Disneyland
Disneyland first celebrated the Christmas season in 1955. A group of twelve Dickensian carolers, under the direction of Dr. Hirt from the University of Southern California (USC), caroled at various locations around the park.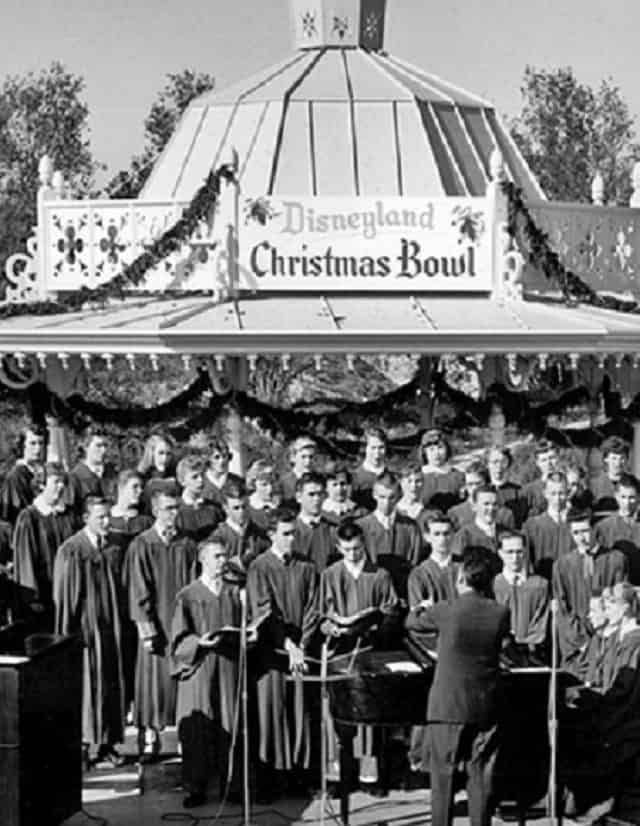 The following Christmas season in 1956, the size of the choirs grew into a 300 member choir comprised. Visiting choirs and school bands stood together on the steps of the Train Station at the end of Main Street singing Christmas carols. They were accompanied by the Disneyland Band.
By 1957, the event continued to grow and more choirs gathered to sing together.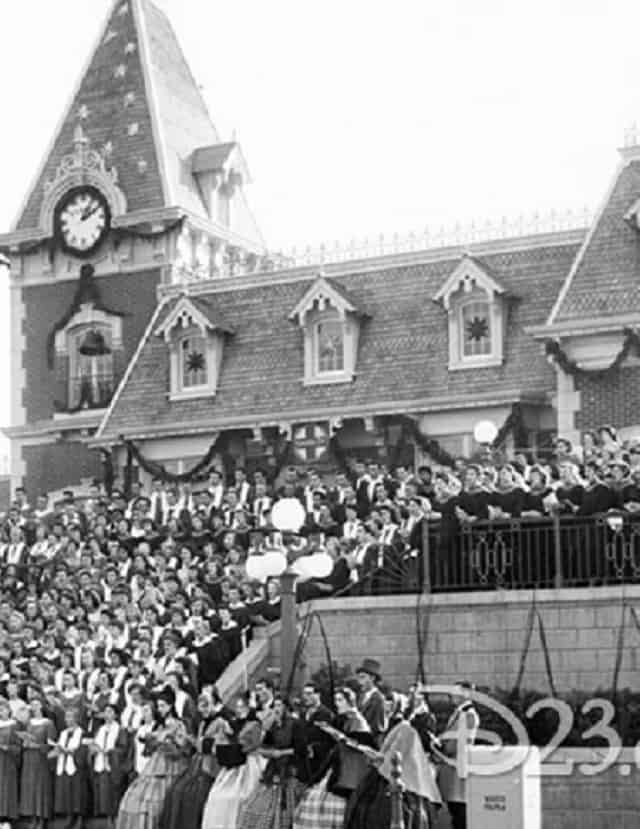 "Christmas Around the World Parade" was introduced this year. The procession of singing voices began at Sleeping Beauty's Castle into the Plaza.
Thus, the first Candlelight Processional was born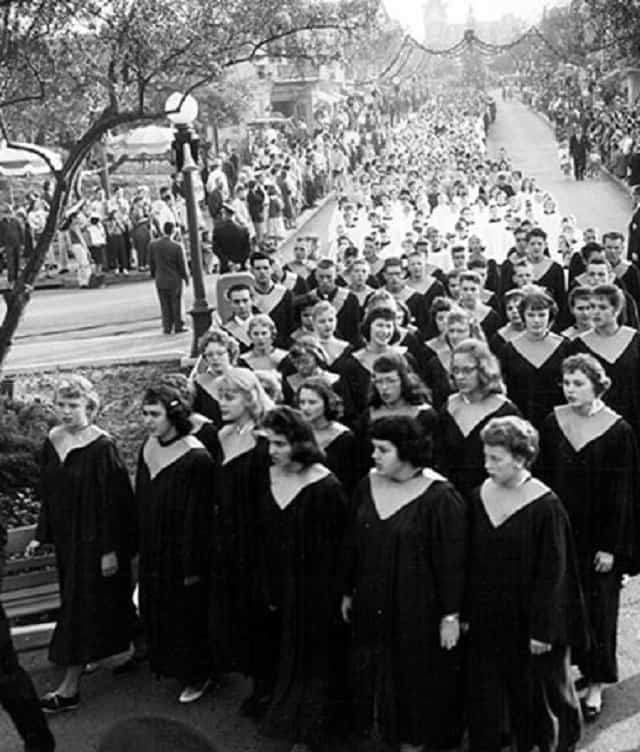 It has continued to be an important yearly tradition to the present day.
The Candlelight Processional was so popular that it debuted at the Magic Kingdom in 1971.

it moved to Epcot in 1994.
The Candlelight Processional has now grown into a majestic classical concert that features a thousand voice choir which forms a "The Living Christmas Tree." It is accompanied by an orchestra, fanfare trumpets, a sign-language interpreter, a guest conductor, and a celebrity narrator.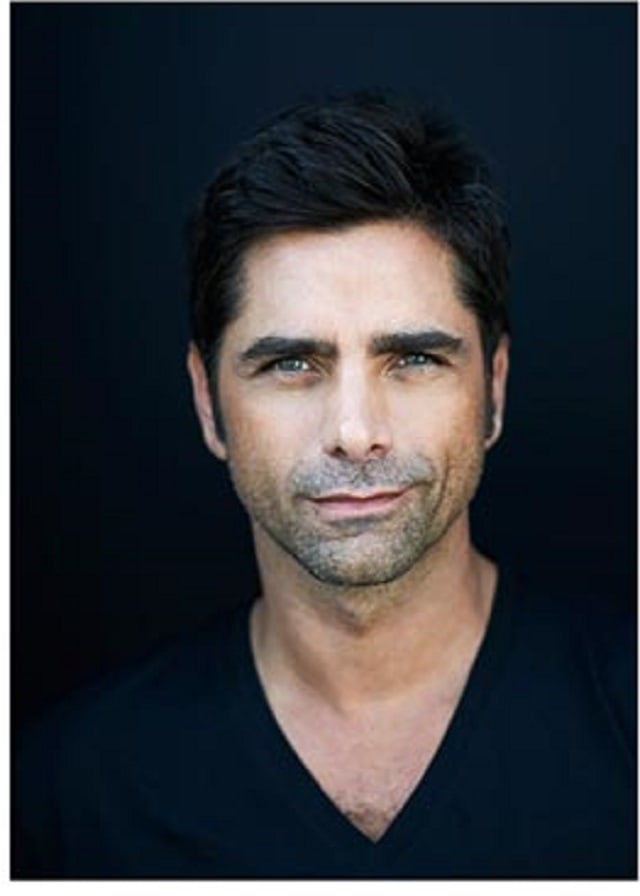 Present Day Candlelight Processional at Disneyland
In the 1960's, the event moved back to Main Street on the steps of the Train Station.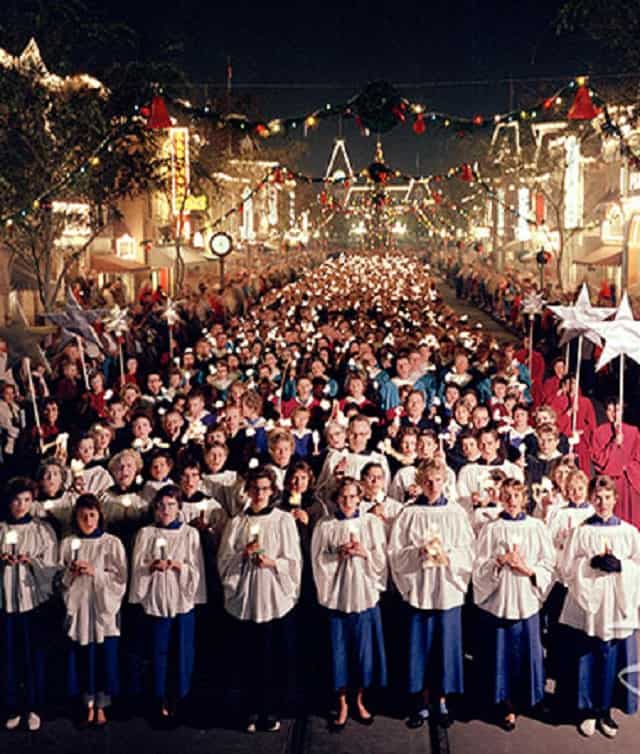 The procession begins from "it's a small world" and makes its way to the Train Station where the orchestra and trumpeters greet them from the top of the train station.
Over the years, many well known celebrities have read portions of the Biblical Christmas story while the choir sings classical Christmas hymns.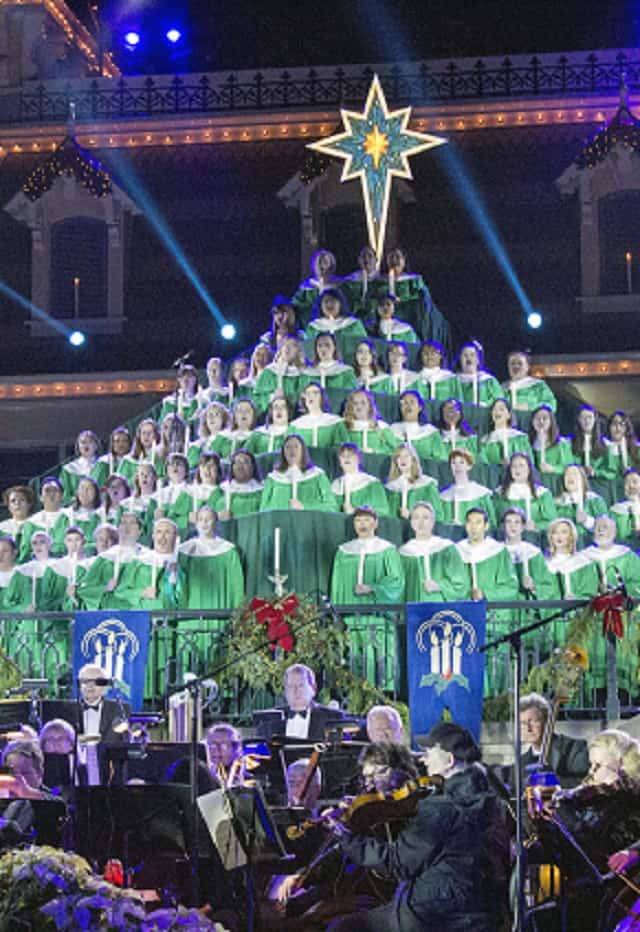 The event at Disneyland is usually spread out over two nights and is quite popular with guests.
It has been popular for guests arrive well over four hours before the event.
Over the years, seating near the front of the performance is mostly reserved for invited guests.
Candlelight Processional Cancelled
Unfortunately, we have received the news that this year's Candlelight Processional event has been canceled.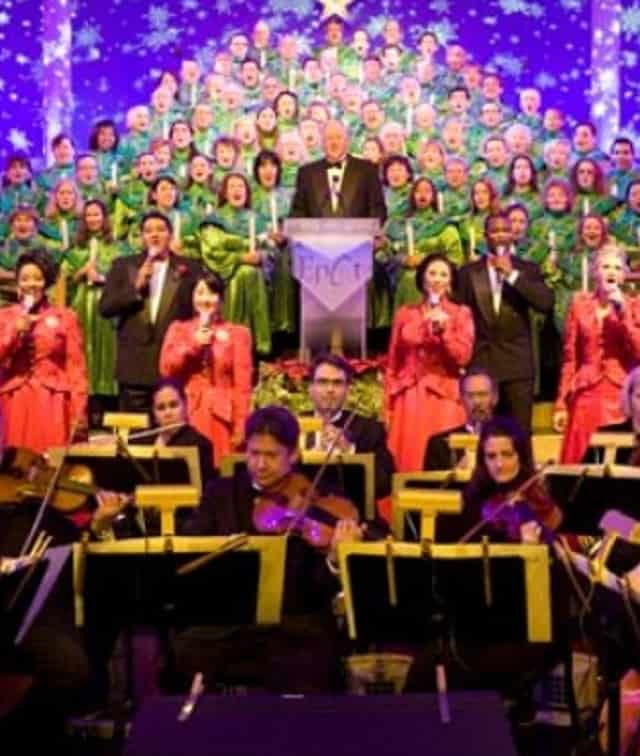 The news comes after we reported more resort reservations cancellations.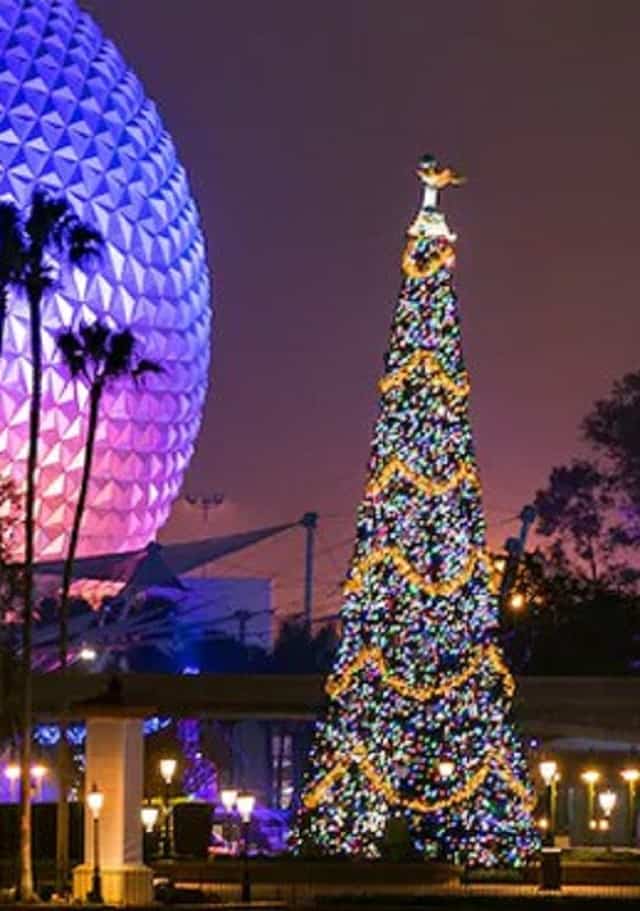 Additionally, Disney confirmed the cancellation of the Candlelight Processional at Epcot for the season two days ago. They did so while releasing their holiday season offerings.
You can read about it here.
Although I personally have never attended the Disneyland Candlelight Processional, I have experienced it at Epcot on Christmas Day. You can read about my experience here.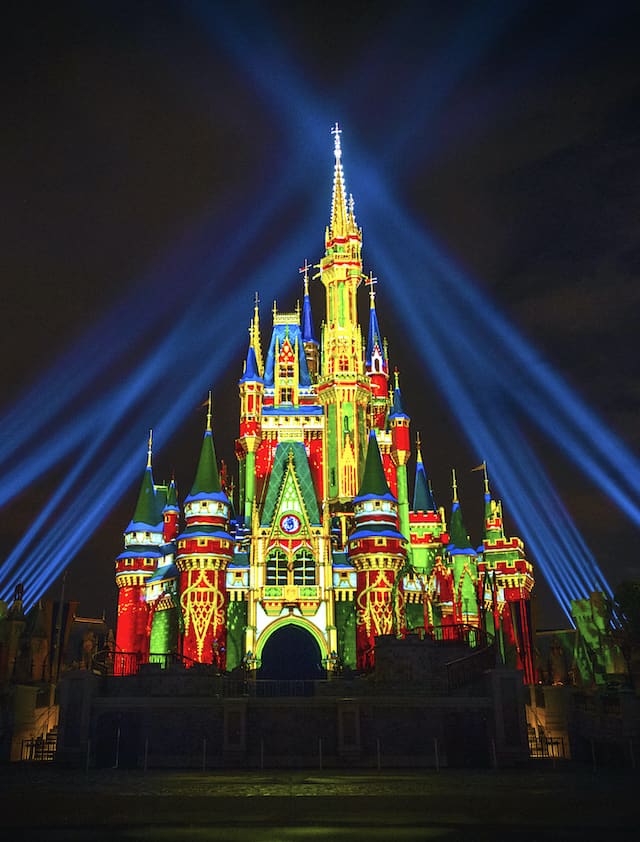 Is it sad or surprising to hear that the Candlelight Processional is cancelled this year at Disneyland? Let us know in the comments on Facebook and in our Facebook group.
-Marisol White