If you are heading to Pandora in Animal Kingdom, be prepared for a slightly different experience. Something is missing from Na'vi River Journey.
Na'vi River Journey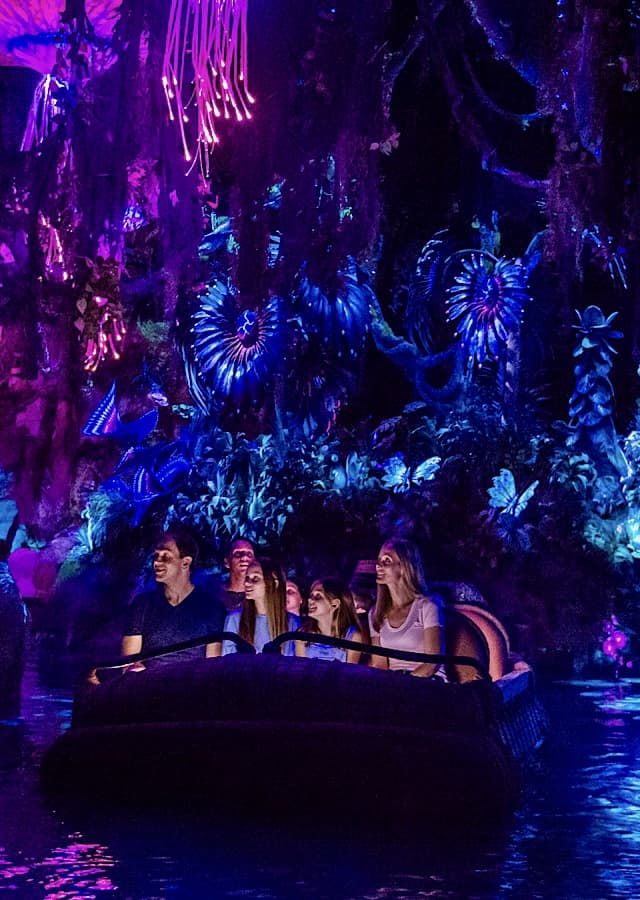 Na'vi River Journey is one of two rides in Pandora in Disney's Animal Kingdom. It provides a nice balance to Avatar Flight of Passage.
While Flight of Passage is a thrill ride, Na'vi Rive Journey is a peaceful, family friendly experience with no height requirement. It is a dark boat ride that takes passengers through beautiful scenes from Pandora.
It is a similar experience to Small World or Gran Fiesta Tour in terms of the mechanics of the ride. But, it has an ambiance all its own.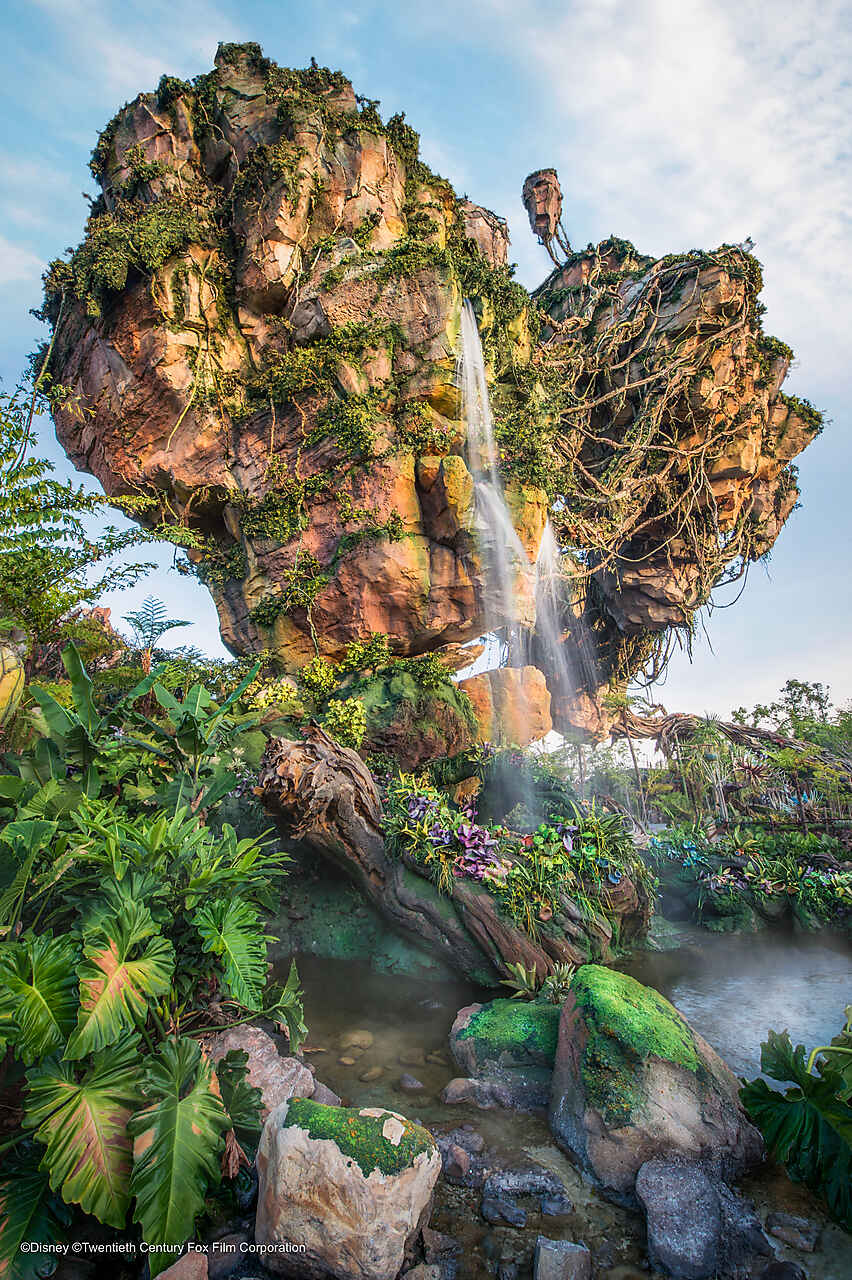 There is no other Disney Ride quite as peaceful. The music, colors, and lighting make passengers feel they are somewhere otherworldly.
For a Peaceful Break from the Heat, Try Na'vi River Journey
Missing Character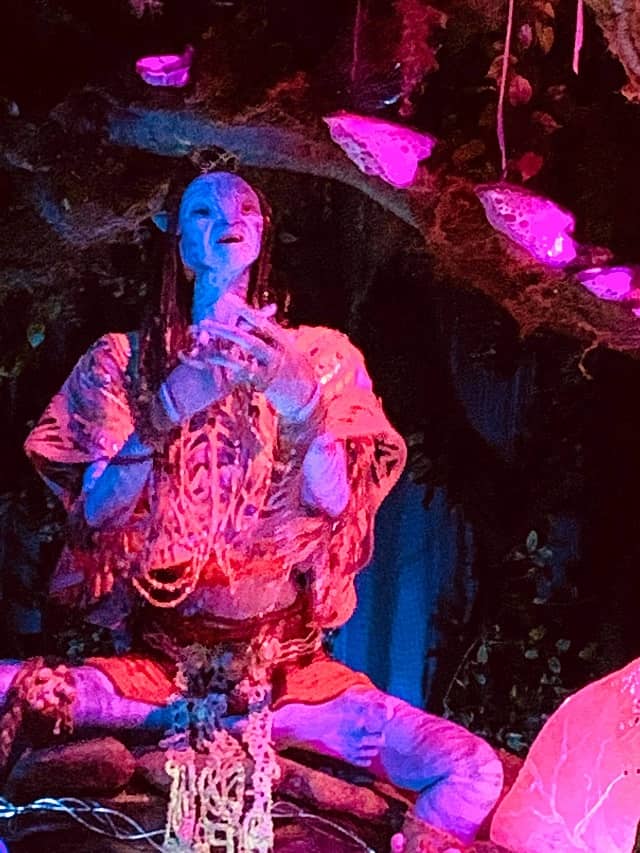 The boat ride typically concludes with a view of Na'vi Shaman of Songs, an impressively life-like animatronic creation, performing the music of her world. The figure is one of the most sophisticated animaronics Walt Disney World has to offer.
Right now, however, she is missing from the attraction. She has been temporarily replaced with a screen and a video screen replica.
One of our writers noticed while visiting Animal Kingdom. She sent a picture of the video screen version of Na'vi Shaman to share with the Crew.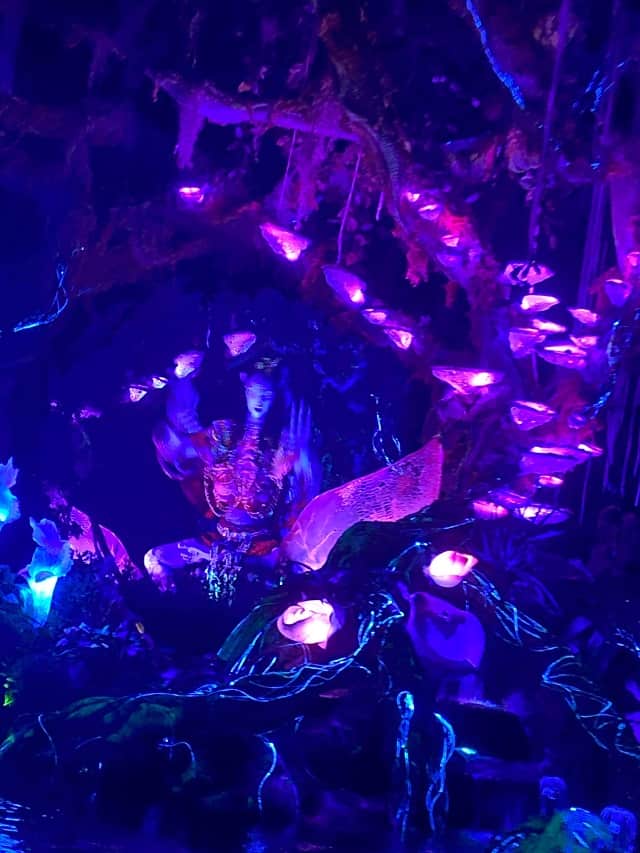 Na'vi Shaman is missing
There is no indication of how long the video will remain in place or when the animatroinic will return. In the mean time, it is interesting to see Disney utilize a creative solution that keeps the ride experience as normal as possible while the original Na'vi Shaman is out of commission.
I personally love animatronics, so Na'vi Shaman is my favorite part of Na'vi River Journey (aside from the cute little woodsprites). Hopefully she will be back and better than ever soon!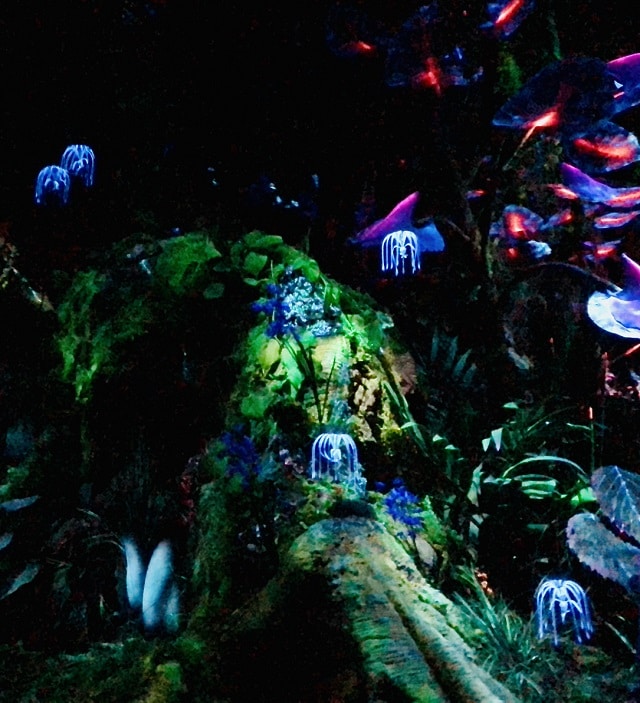 Do you love Na'vi River Journey? Have you ridden the version of the attraction with the video screen instead of the animatronic? Tell us about it in the comments below or on our Facebook page. Feel free to share them with us in our crew too!